Adding a payment method stores billing information for renewing subscriptions as well as funding your postage balance. You can save multiple payment methods using either a bank account or a credit card.
From the Dashboard: Hover over the Account Menu in the top-right corner and click on Payment Methods.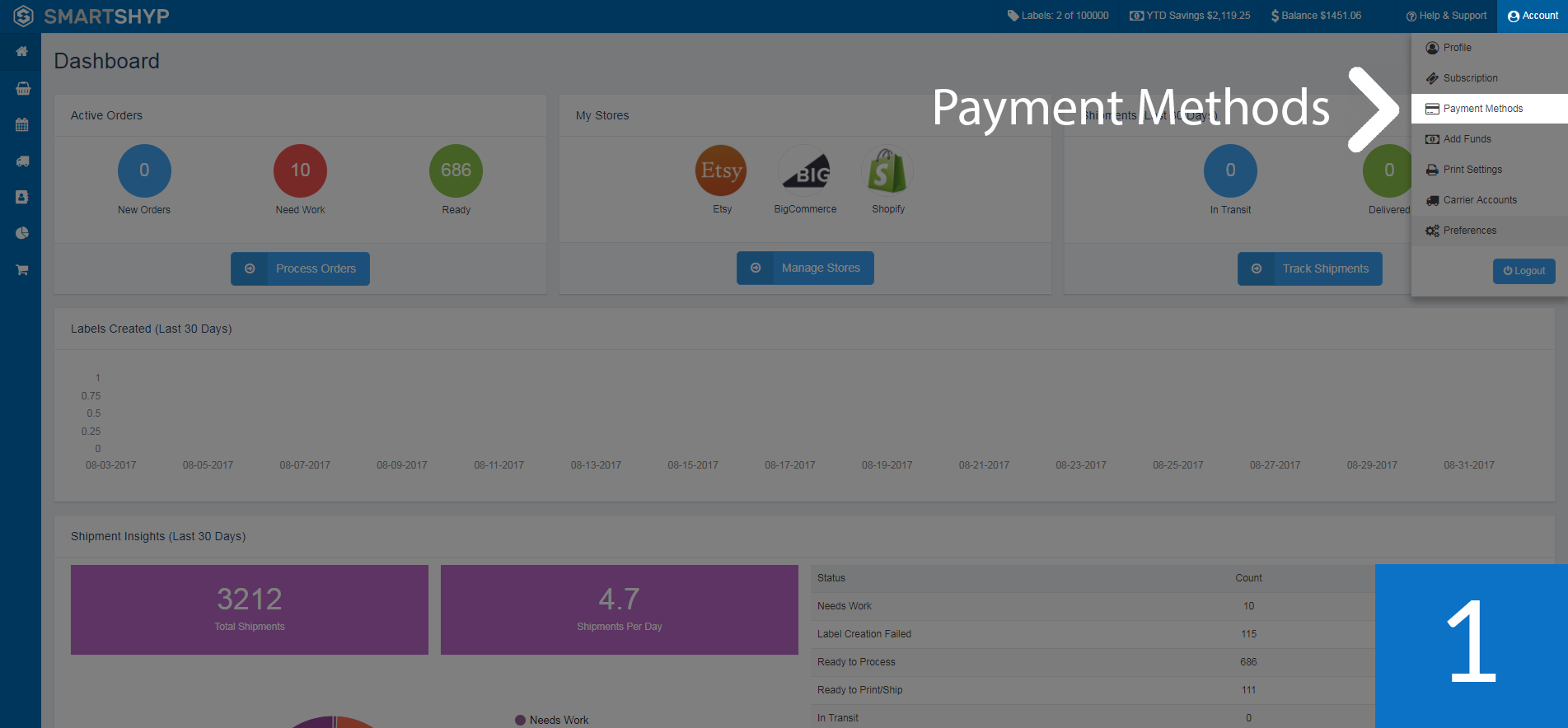 Actions for Payment Methods: Use the following image as a reference for each description below.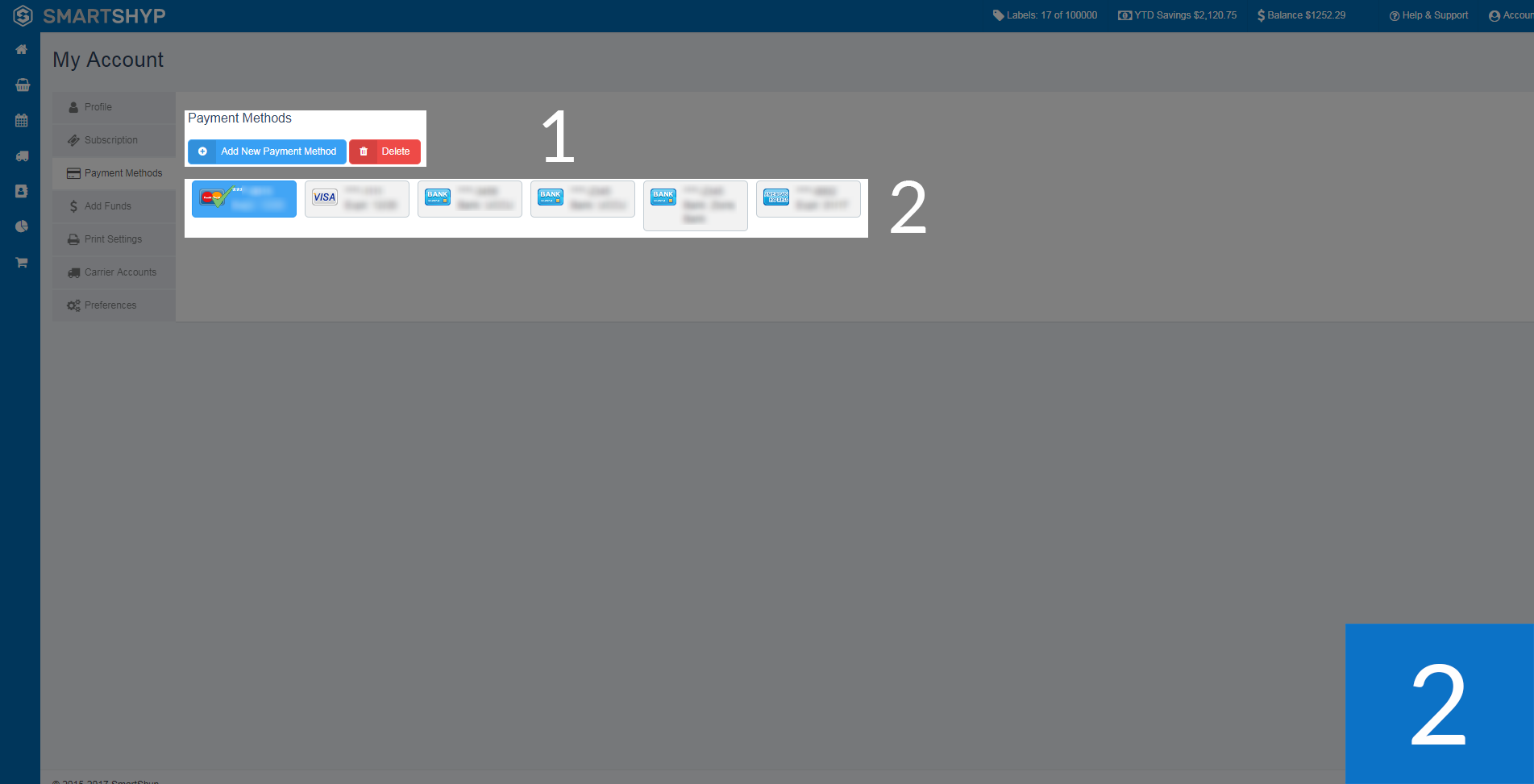 1. Add/Delete Buttons: Use the blue button to set up a new payment method. You can add either a bank account or credit card. Use the red button to delete a selected payment method.
2. Stored Payment Methods: SmartShyp will keep payment information for any cards or bank accounts you add. You can use this section of this page to select your default payment method.
Note: SmartShyp does not store any payment information – All payment information is stored with authorize.net.