Adding a payment method stores billing information for renewing subscriptions as well as funding your postage balance. You can save multiple payment methods using either a bank account or a credit card.
1. From the dashboard, click on the settings tab located in the left-side navigation menu.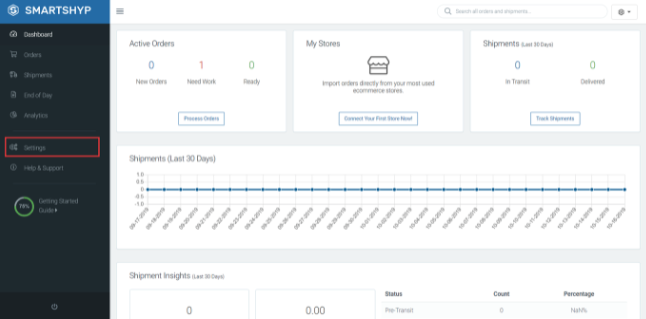 2. From the settings overview, click on the option labeled "payment methods" in the account settings area.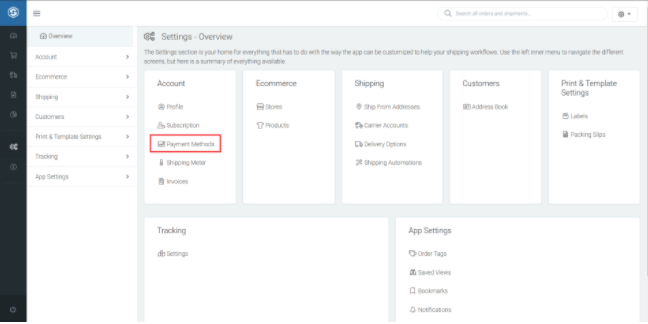 3. To manage payment methods, click the button labeled "add new" to create and store a new payment method. SmartShyp does have the capability to store multiple payment methods for you to use.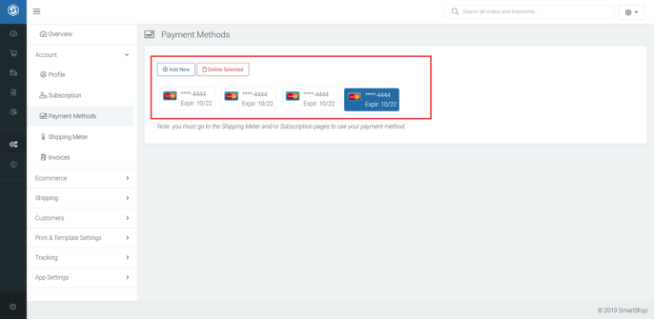 4. To delete a payment method, select the card or bank account so that it becomes highlighted in blue. Then click the button labeled "delete selected".