The shipping meter page is where you will add funds to your postage balance. To add funds you first need to set up a payment method.
1. From the dashboard click on the settings tab that is located in the left-side navigation menu.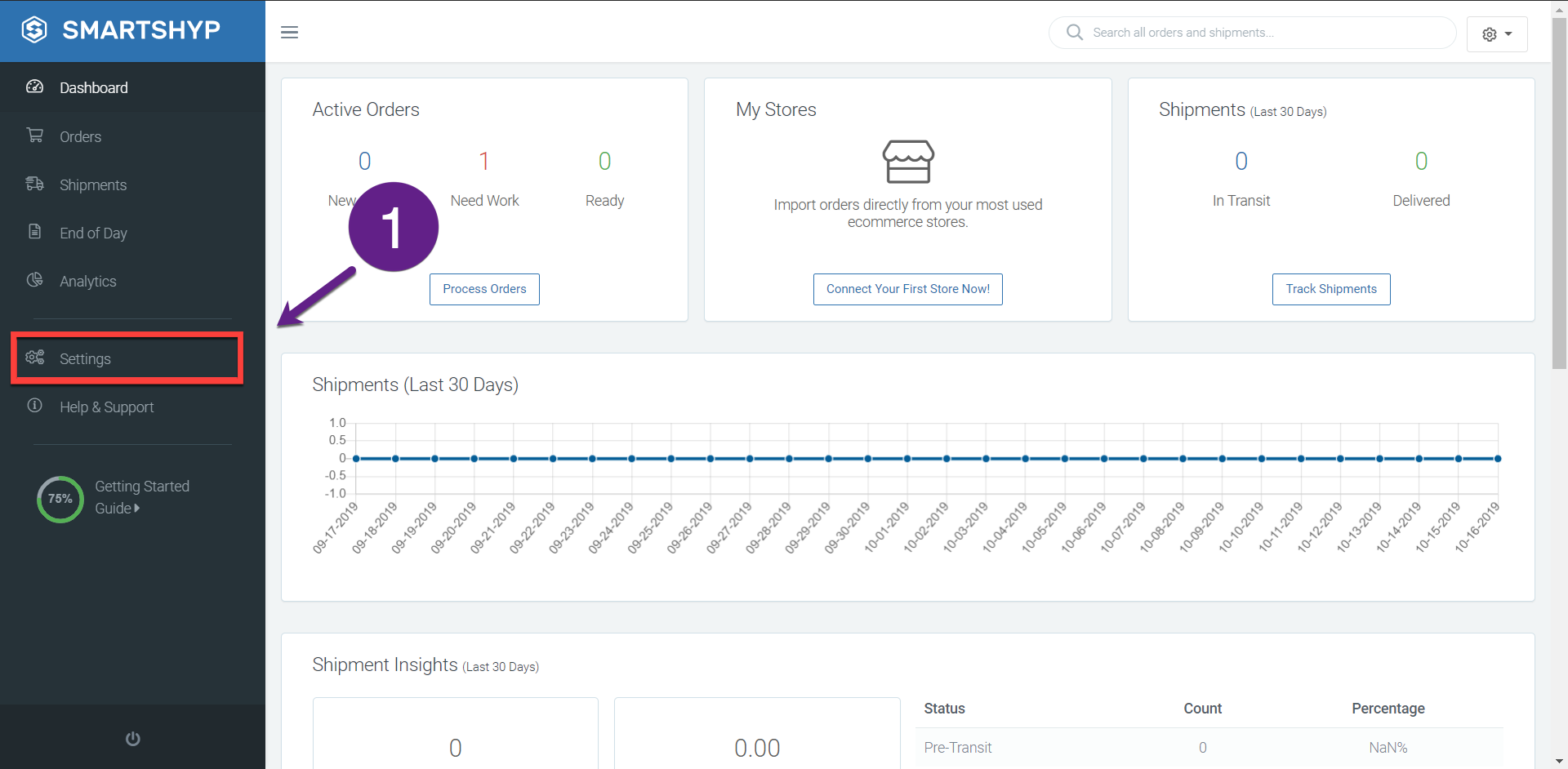 2. From the settings overview page click on the option labeled shipping meter in the account settings menu.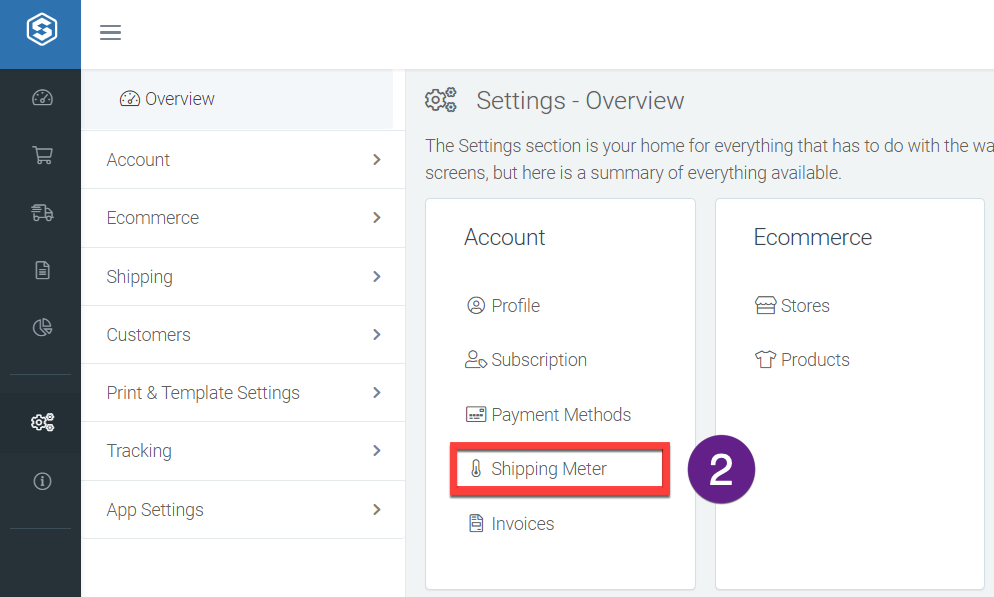 3. You can add funds by clicking and dragging the sliding scale to select the amount you wish to add. Then click add funds and you're all set!



4. Be sure you use the billing section on the right to select the payment method you wish to use. Click save payment method to save.