In some cases, you might need to manually create a new order. SmartShyp makes it easy to create a custom label and purchase postage for any situation.
1. From the Dashboard: Go to the Orders Page using the Left-Side Navigation Menu.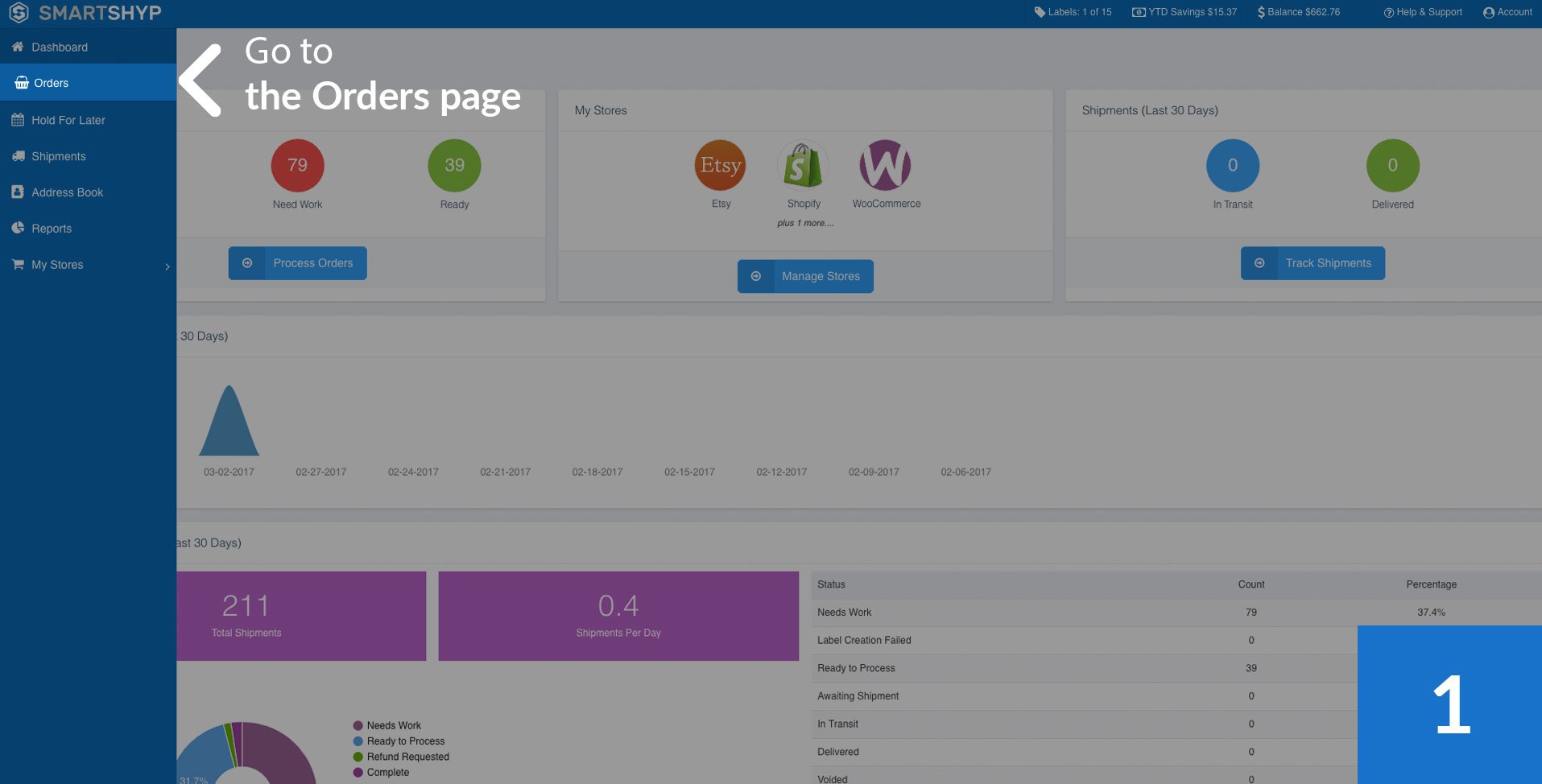 2. Create New Order: Use the New Order button at the top of the screen.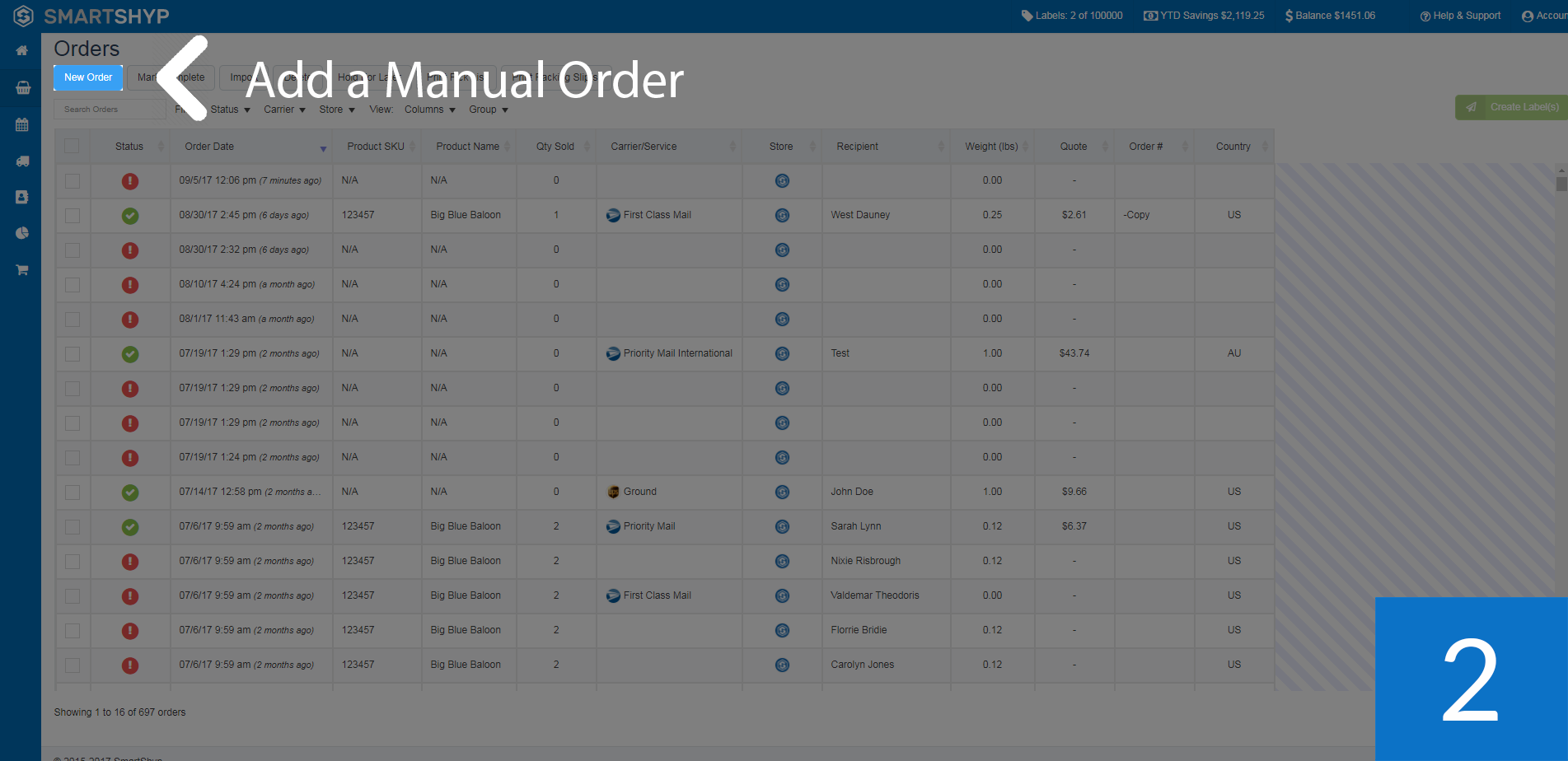 3. Enter Shipment Details: With the new order selected, fill out all the necessary shipping information.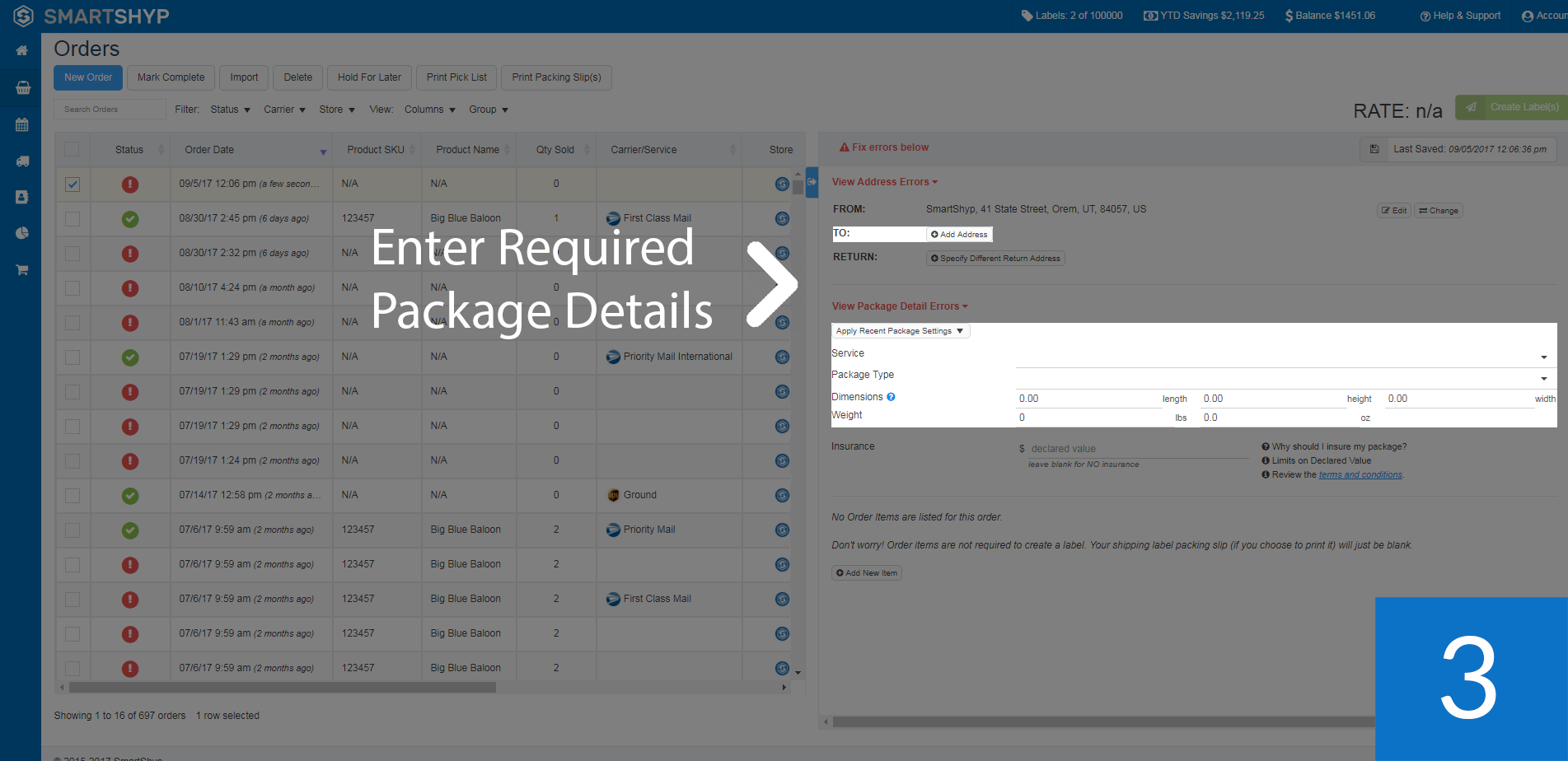 4. Add Order Items: You can choose from any of your Integrated or Manually Added Products to add to your new order.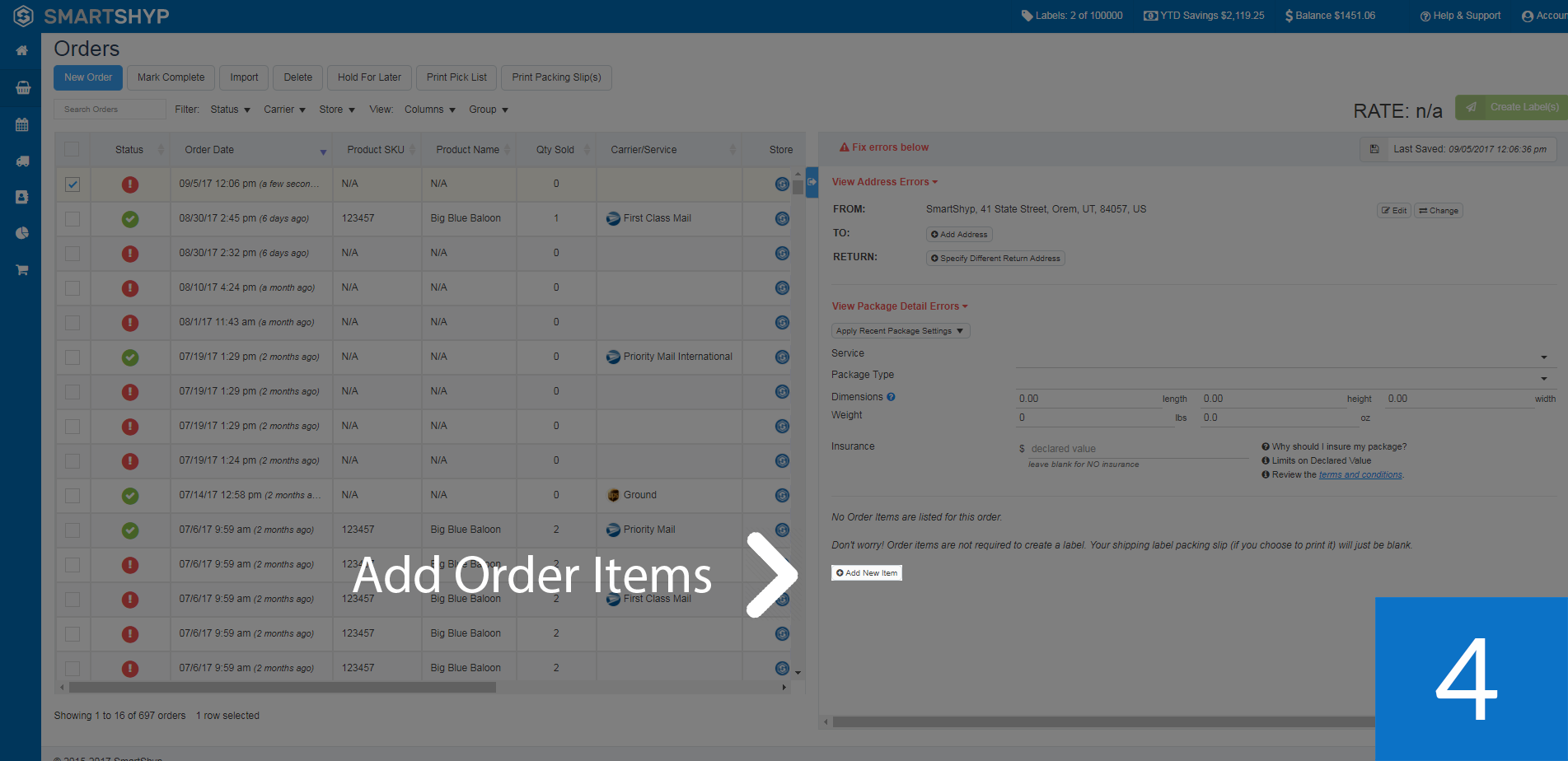 Note: When your label is ready the Postage Rate will appear at the top of the screen. You can now Review and Print Postage.