This guide will walk you through how to manually create an order/shipment, create a custom label and purchase postage for any situation.
From the dashboard go to the orders page using the left-side navigation menu or by clicking "Create Your First Order Now".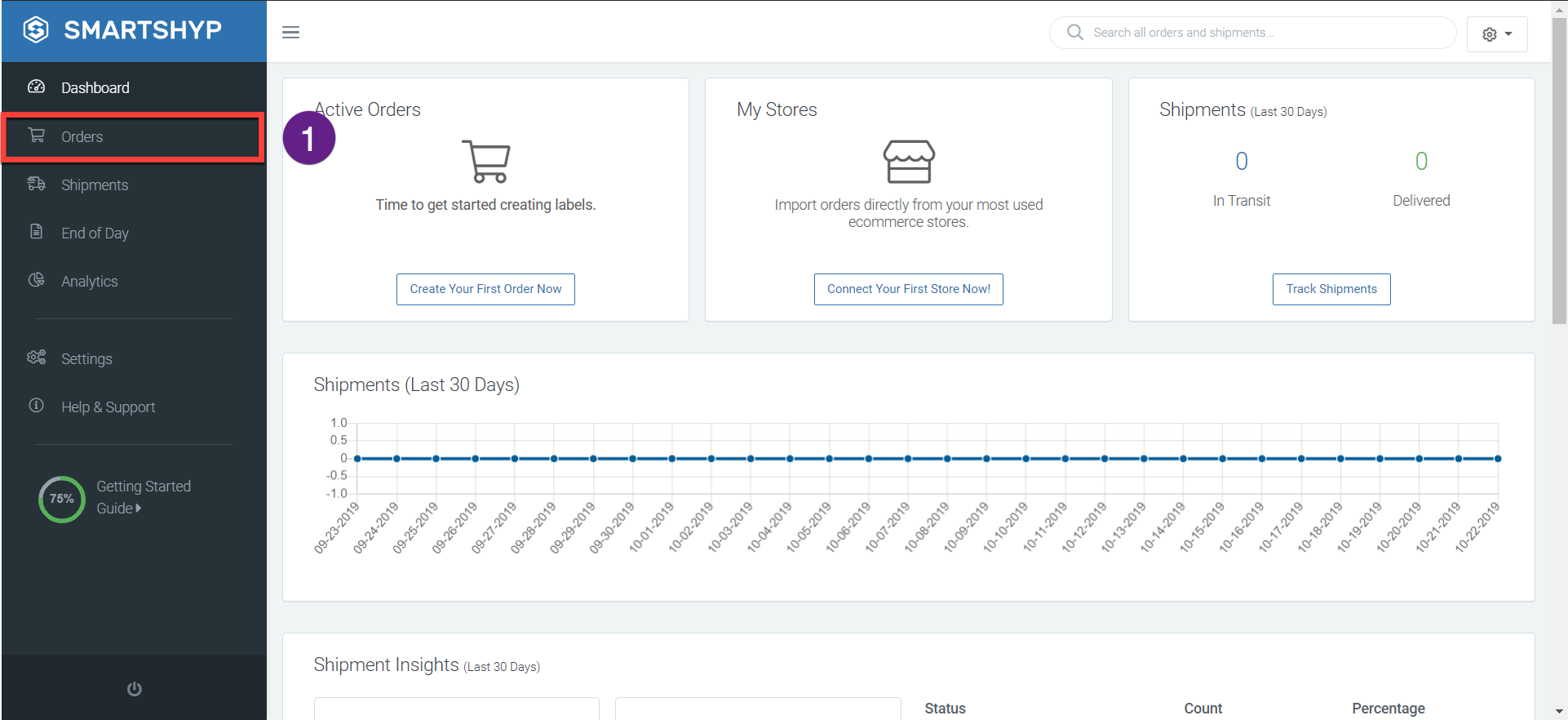 Create a manual order by clicking "New".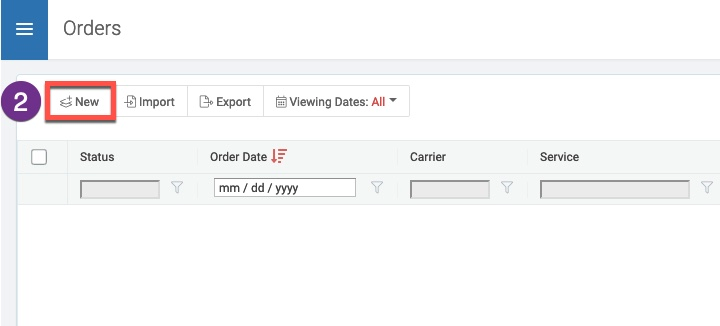 The screen will expand where you can enter the shipment details that are required before getting a shipping rate. The order will stay in a not-ready status until shipment details are entered. Once shipment details are entered, the shipment status will have a green checkmark and say ready.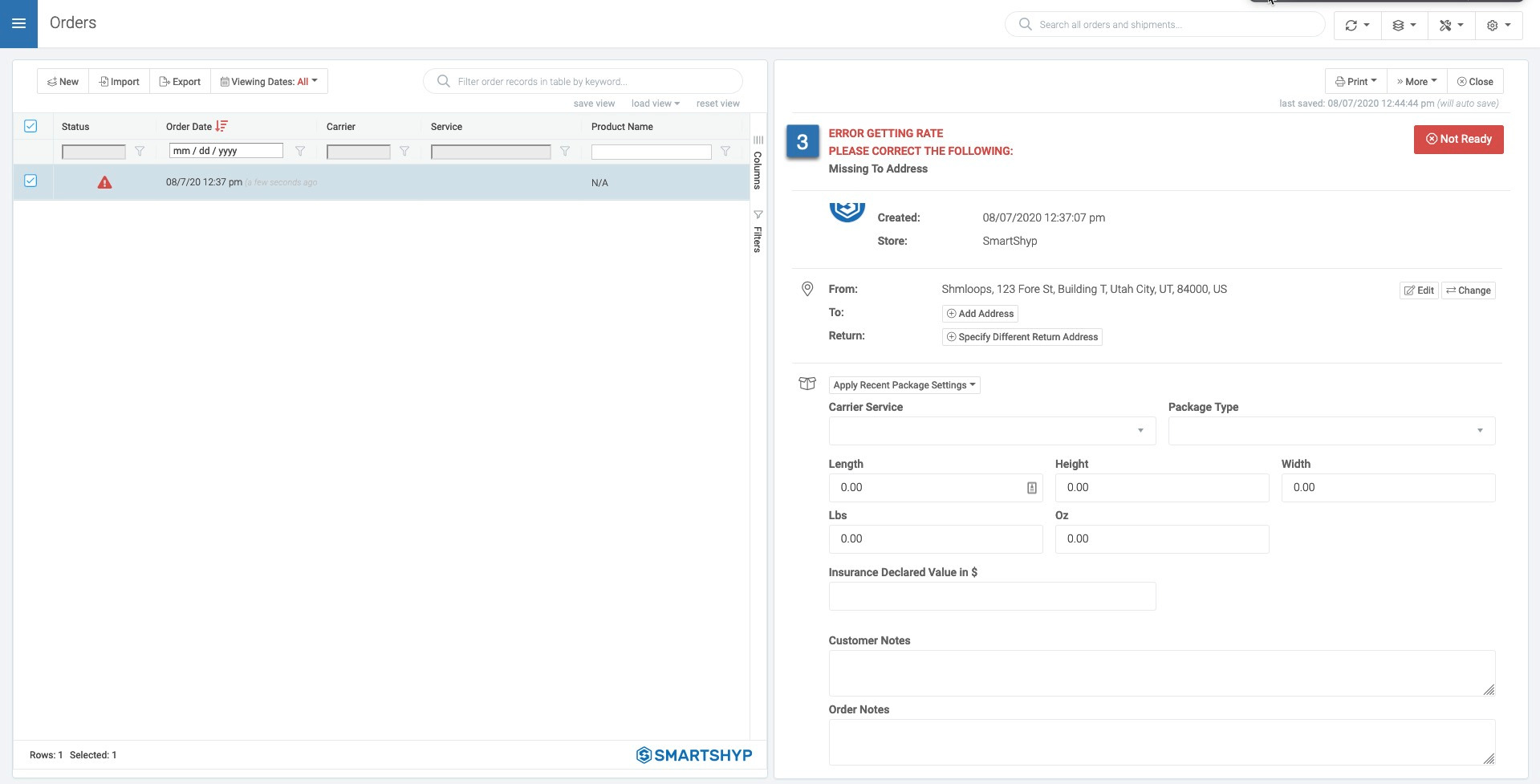 If you would like to add order items so they show up on your pick list and packing slip, scroll to the bottom of the shipment details and click add new order item.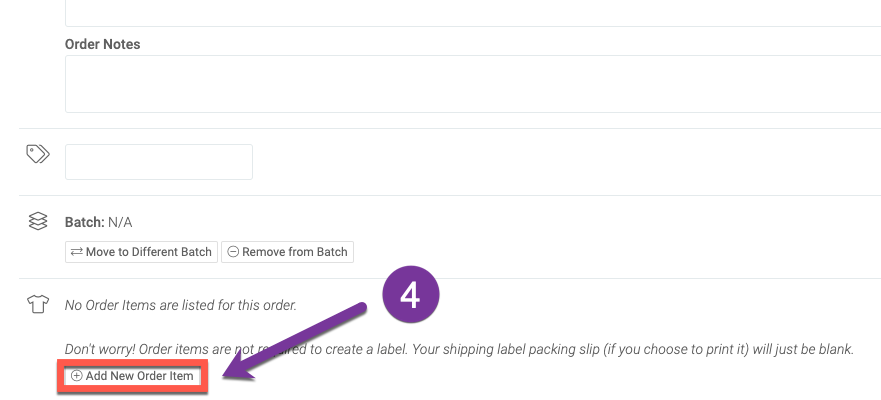 Select the order item you would like to add, change the quantity sold and adjust the sales price if needed, and click save.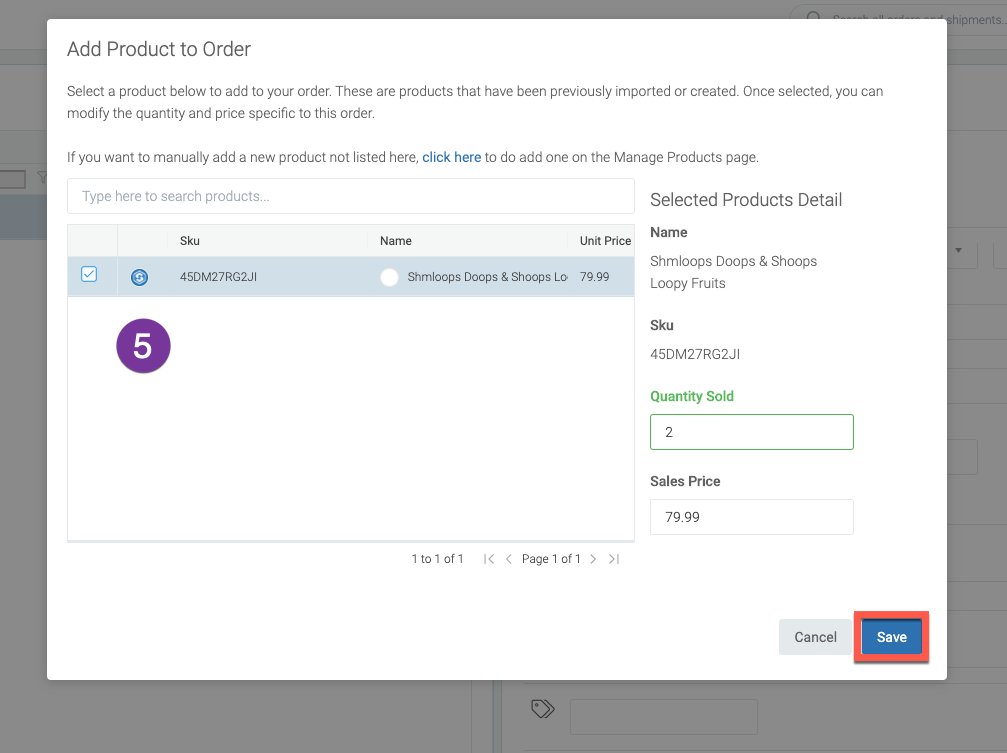 You will now see the order items listed, if you are ready to create the shipping label fill out the required shipment details.