SmartShyp will automatically import all of your Product Information from any stores you have integrated. In some cases, you may need to Add Products Manually. This feature is great for personal shipments, or for orders originating outside of your integrated store.
1. From the Dashboard: You can find your products listed in the Left-Side Navigation Menu under My Stores > Manage Products.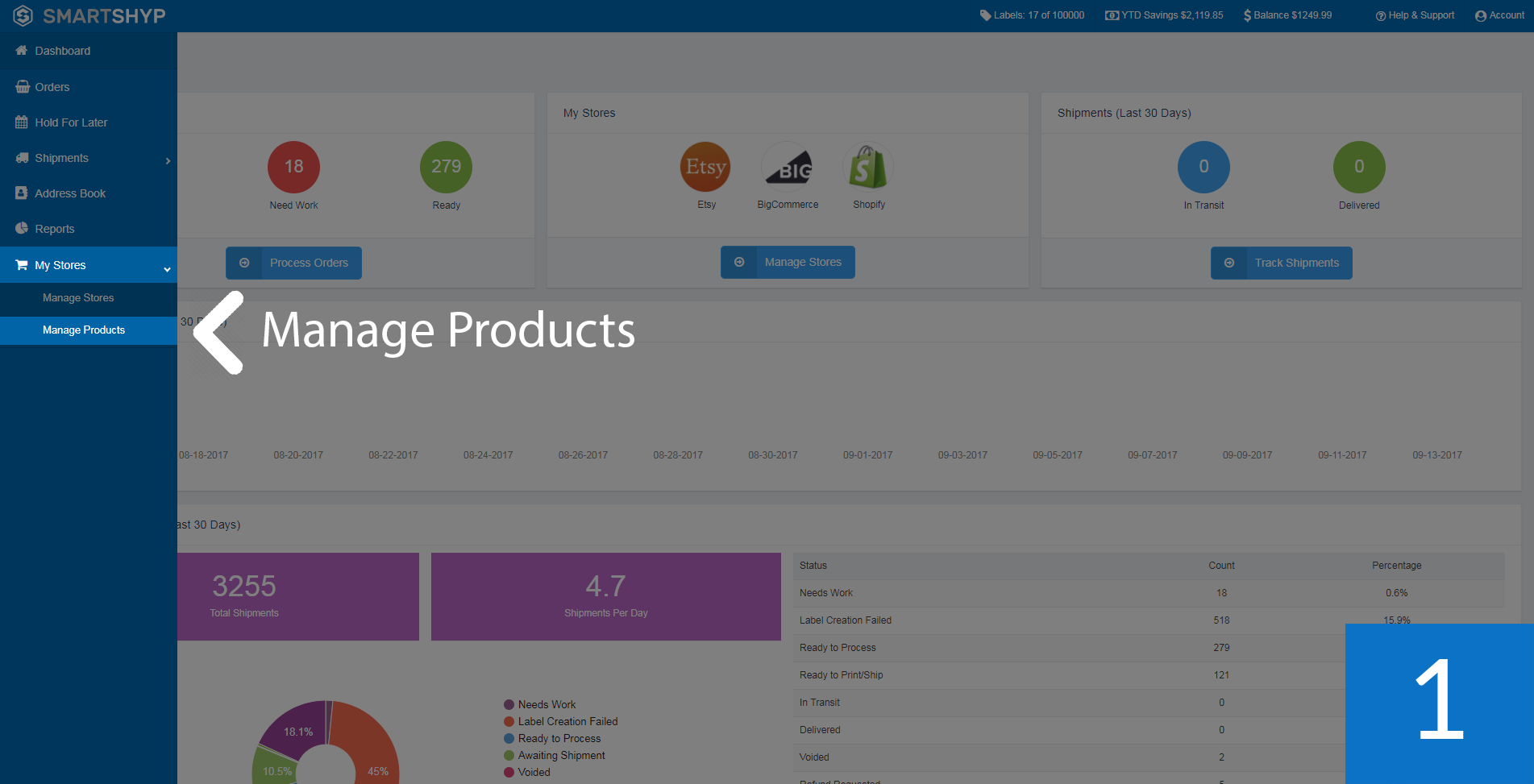 2. Add a New Product: Click the button at the top labeled Add New to create a new product.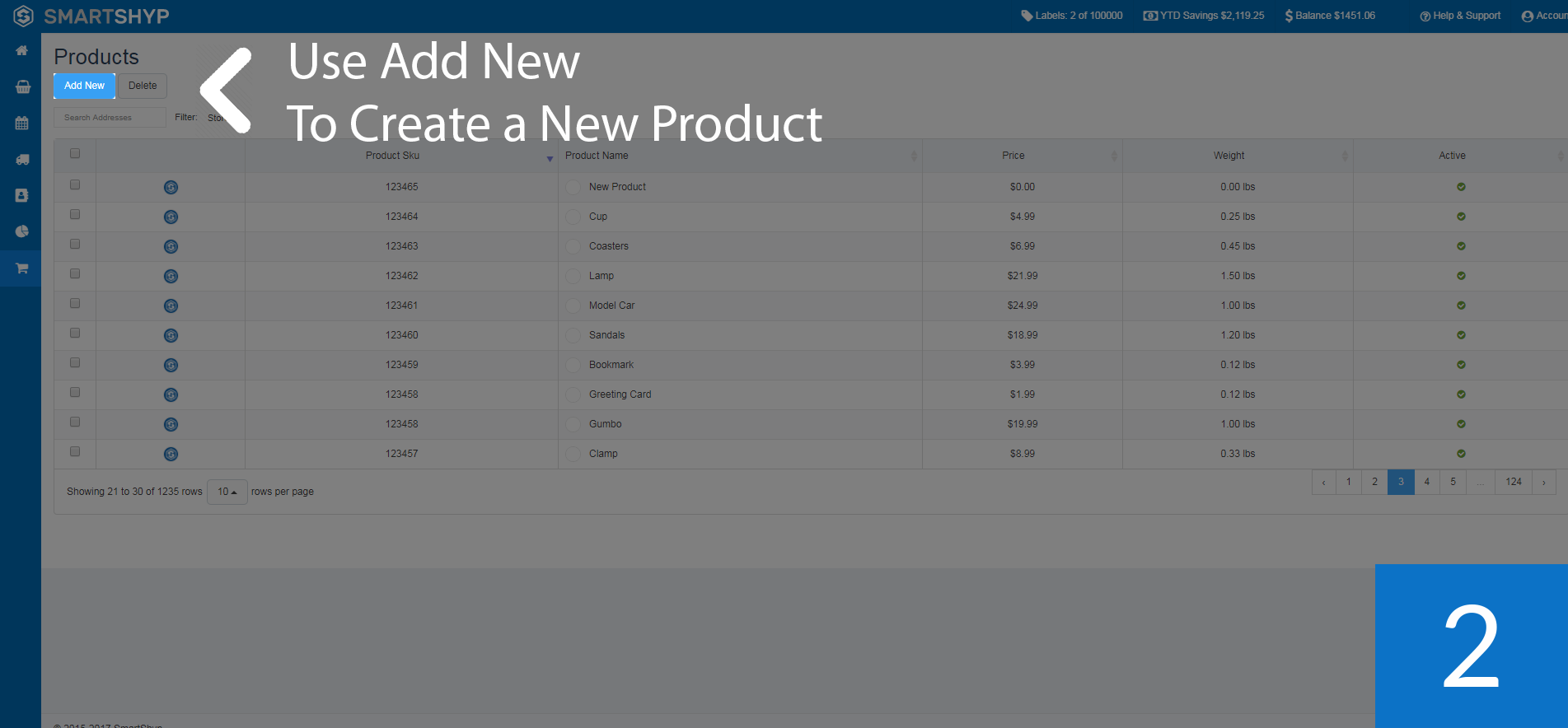 3. Enter Product Details: Use the fields to Name your Product, give it an SKU, Set the Price and Weight, and track Inventory.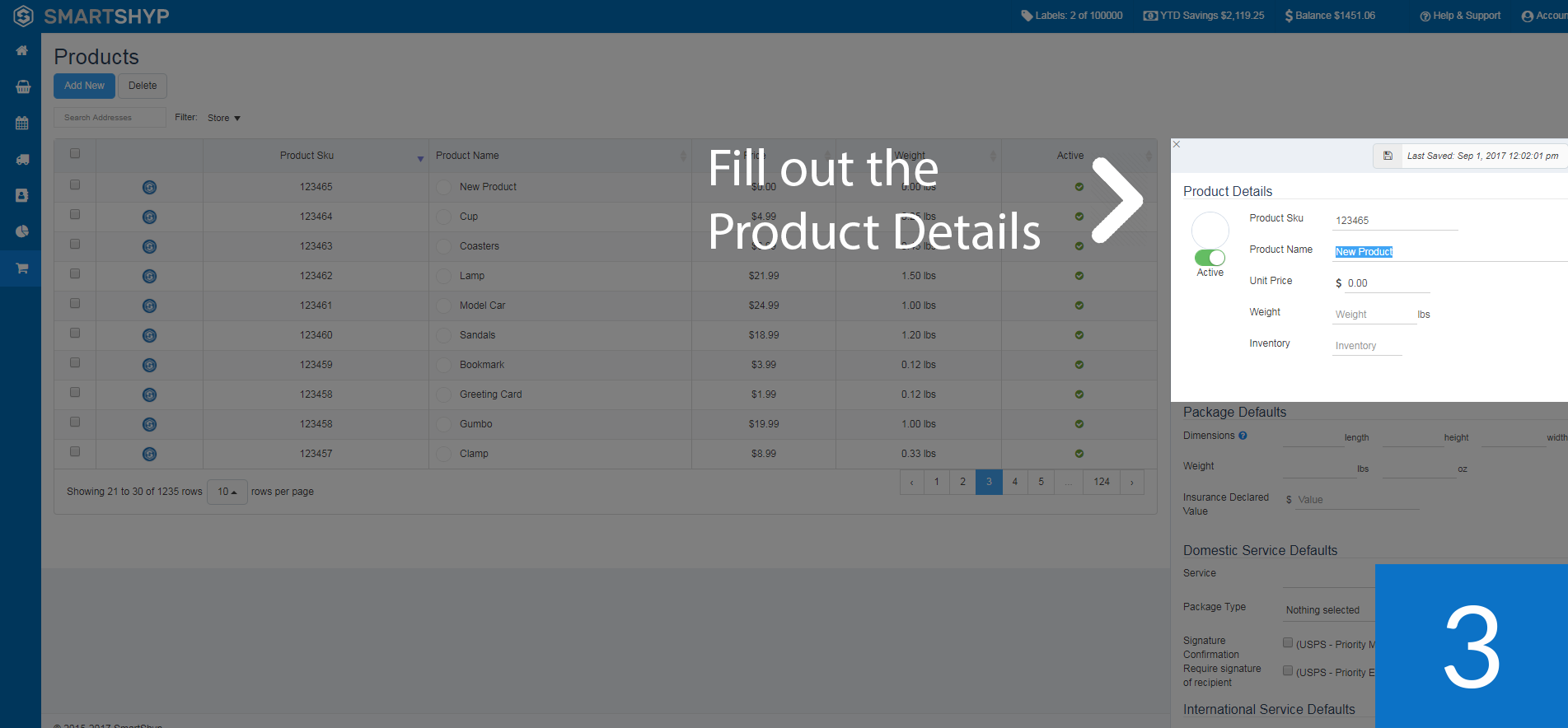 4. Save the Product: When you are finished use the button in the Top-Right corner to Save your Changes. You can also add packaging defaults to specific products. See our Package Defaults tutorial to learn more.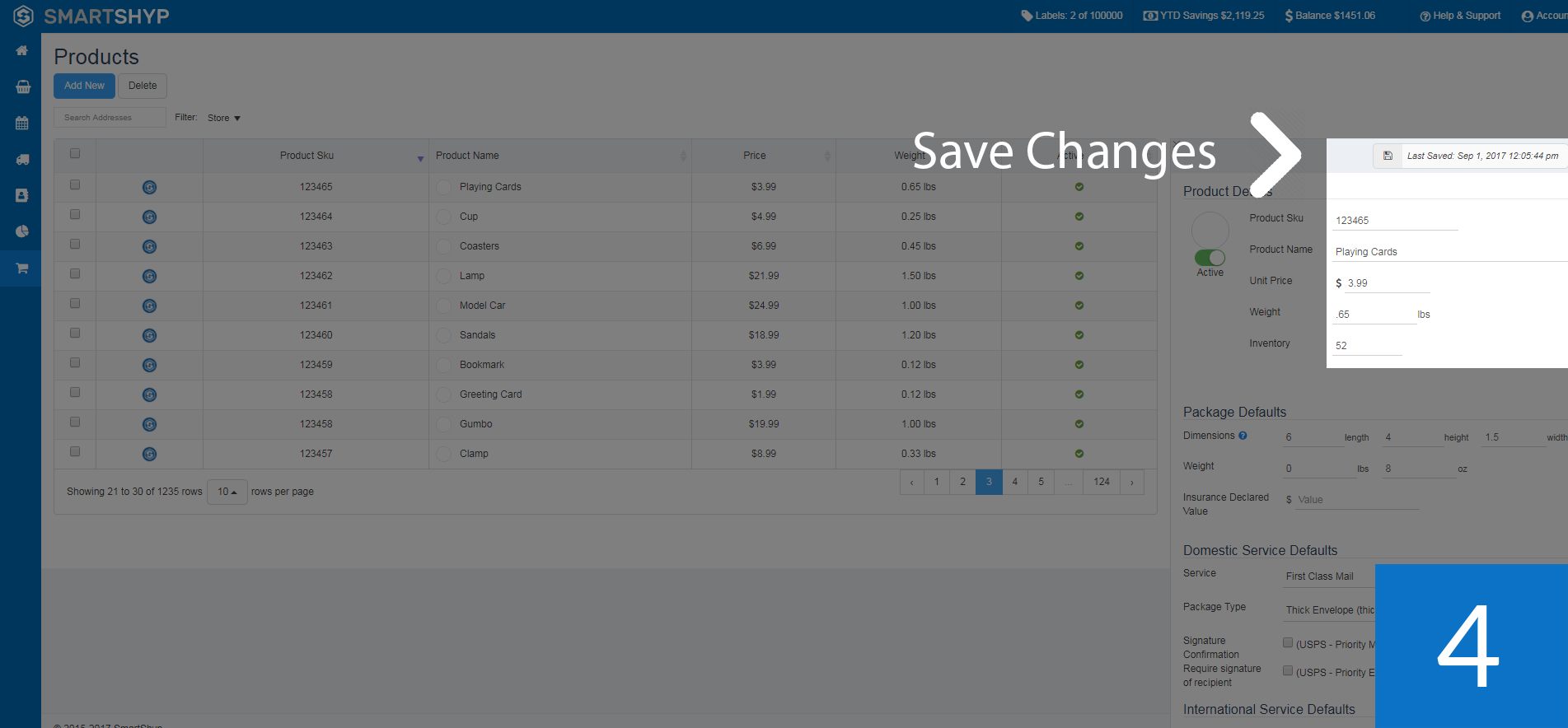 Note: See our Add Manual Orders tutorial to learn how to add products to manually created orders.