SmartShyp makes it easy to quickly prepare orders. Recent Package Settings allow you to apply dimensions, weight, and carrier/service to new orders in only two clicks.
1. From the Dashboard: Go to the Orders Page using the Left-Side Navigation Menu.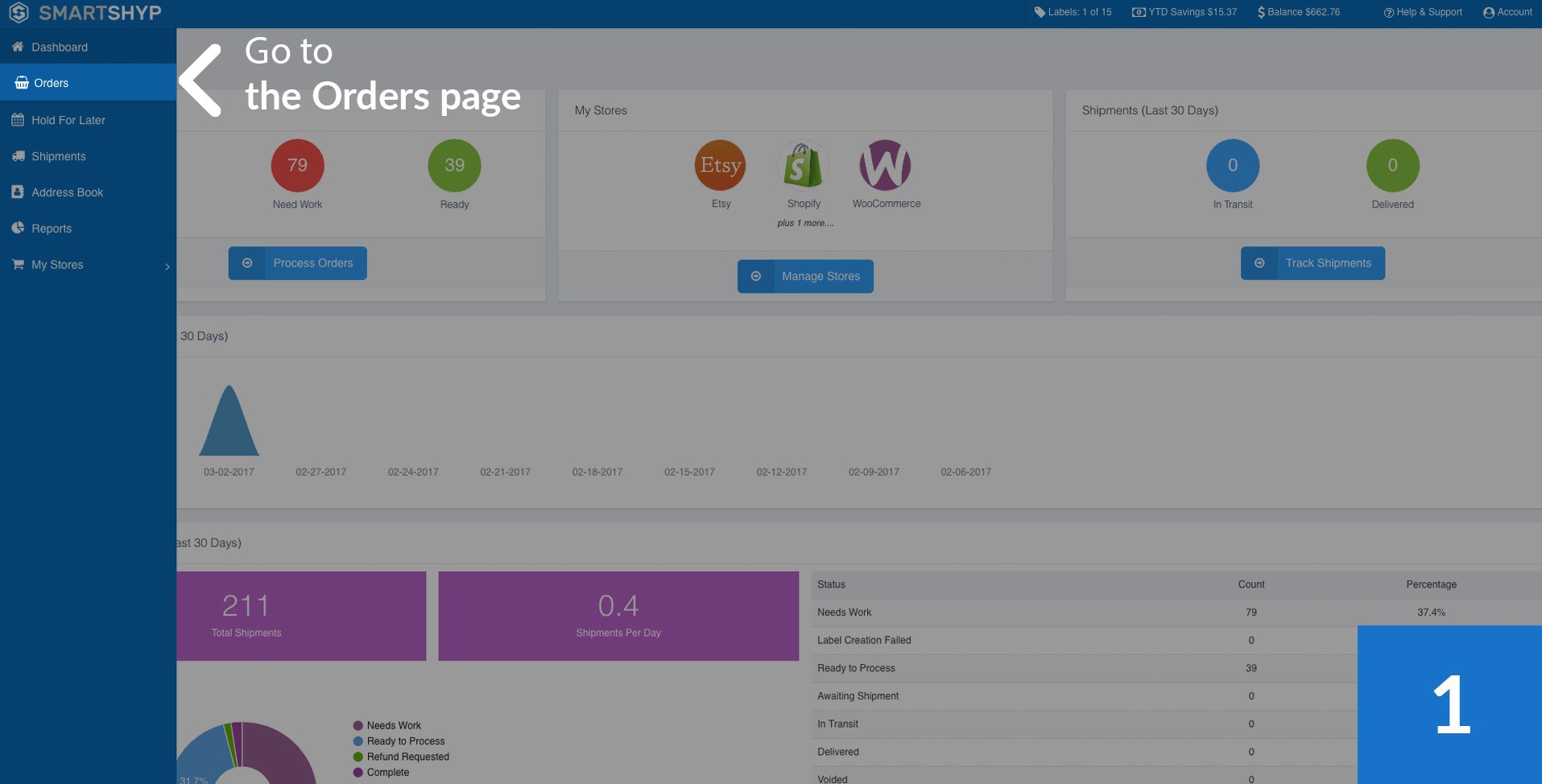 2. Select Orders: Select the orders you want to edit. Learn more about selecting multiple orders and Bulk-Editing.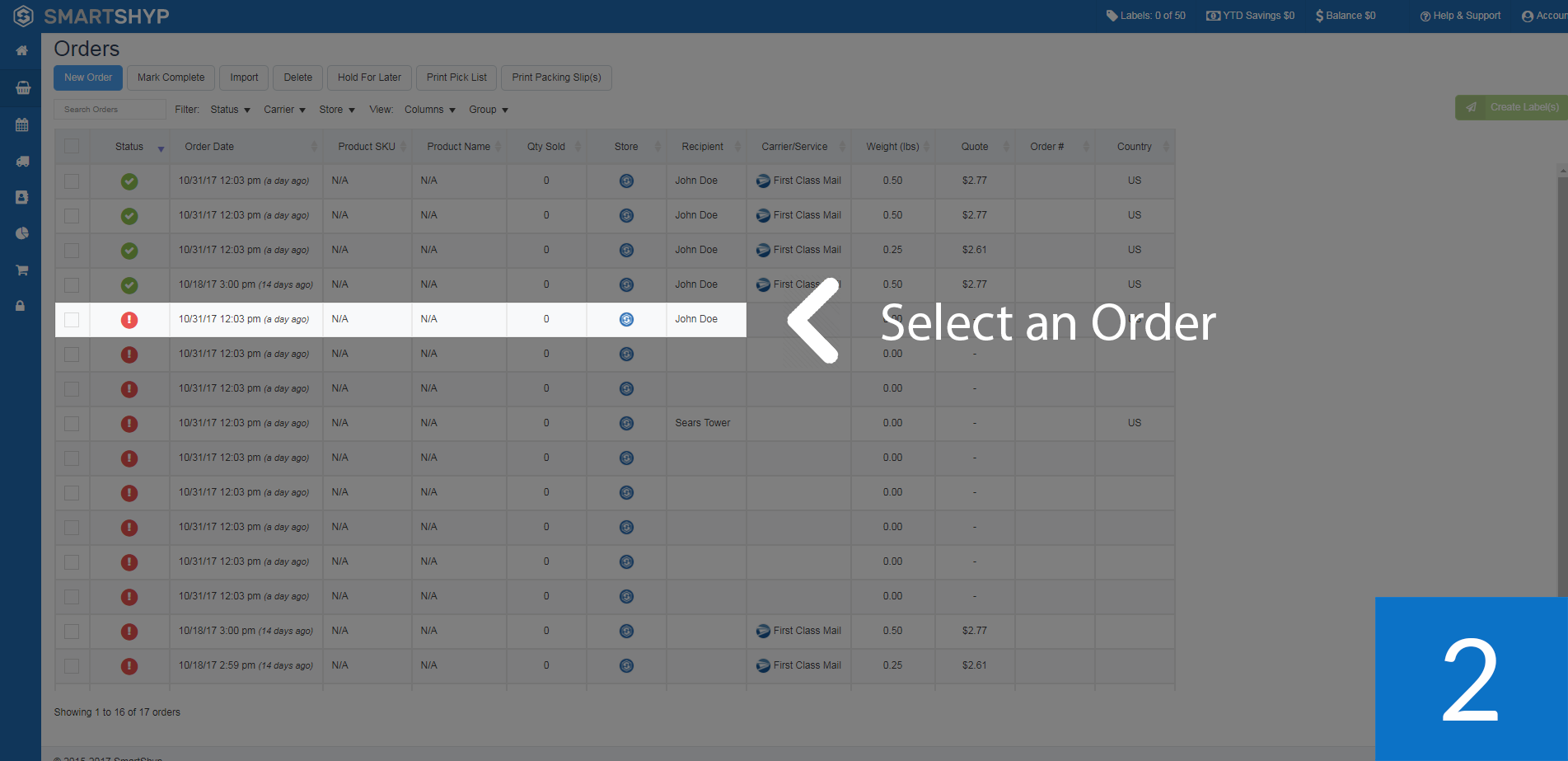 3. Apply Recent Settings: Use the button labeled Apply Recent Package Settings to select from a list of previously used settings.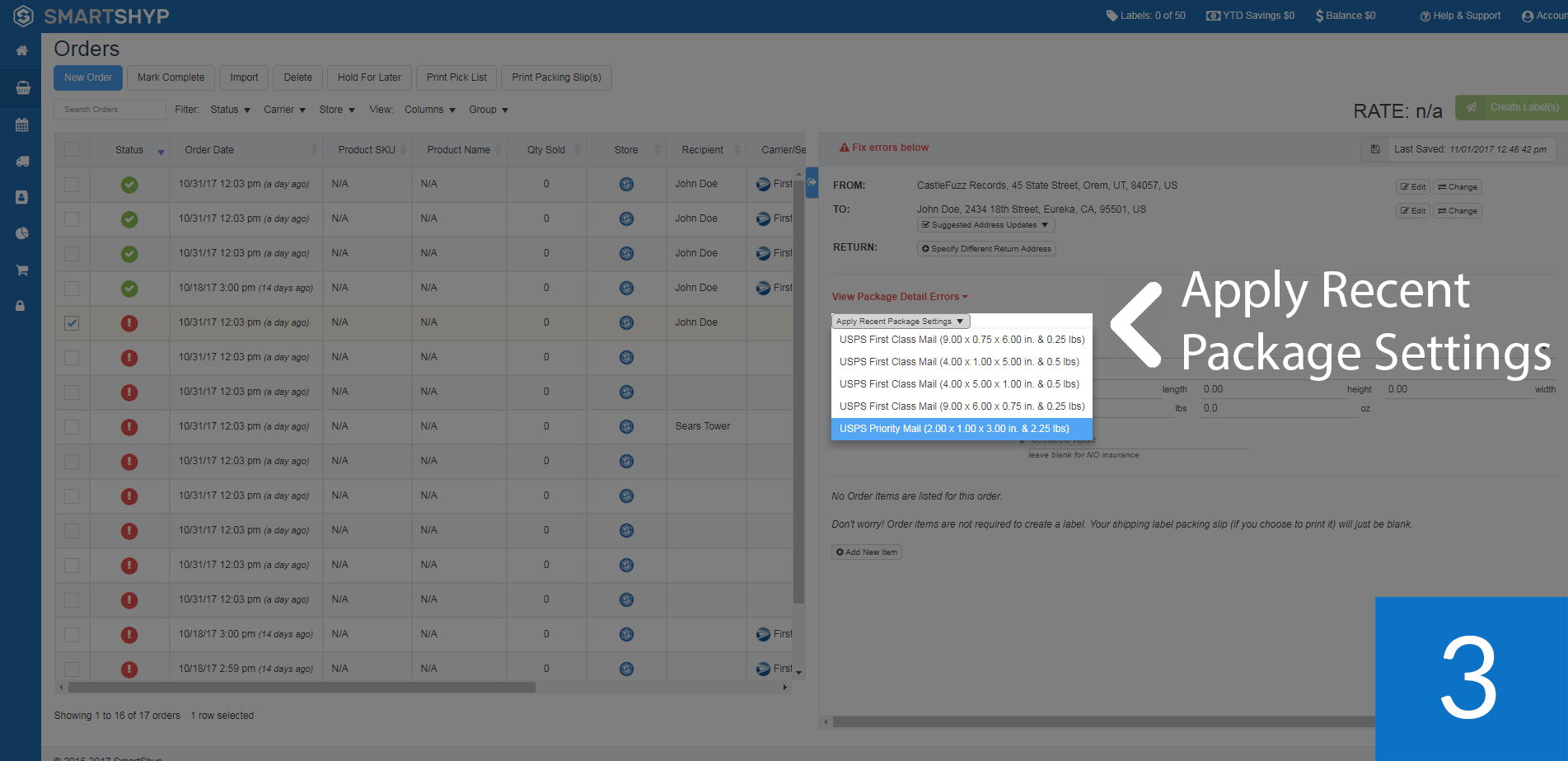 4. Create Labels: Once all the shipment information is entered and a rate is generated you can Review and Purchase Postage.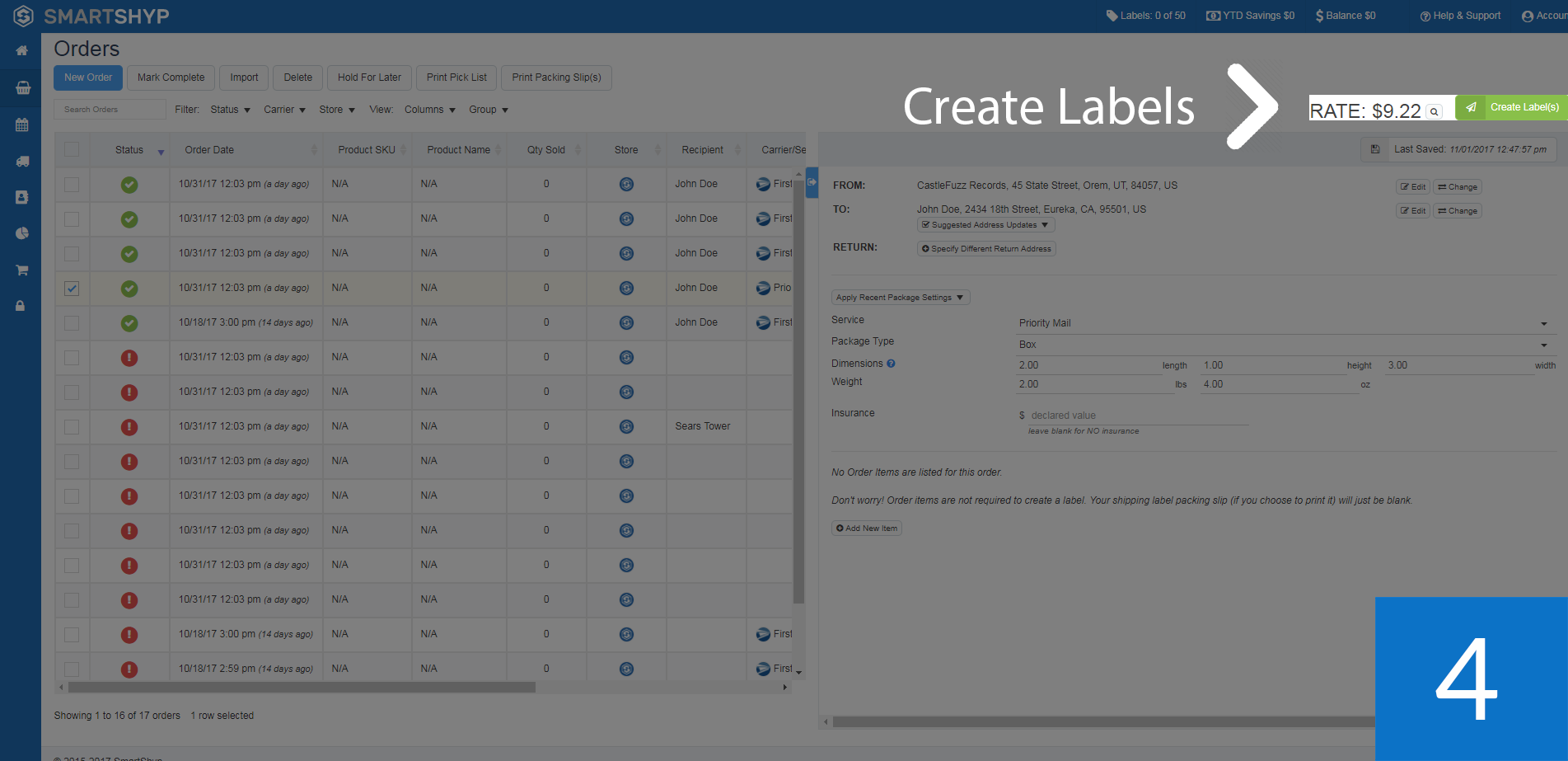 Note: Recent Package Settings are saved automatically when labels are created.