On the Print Settings Page you can set defaults for all your printing preferences. Here is where you will choose a label format as well as add a logo and custom message to appear on your packing slips.
From the Dashboard: Hover over the Account Menu in the top-right corner and click on Print Settings.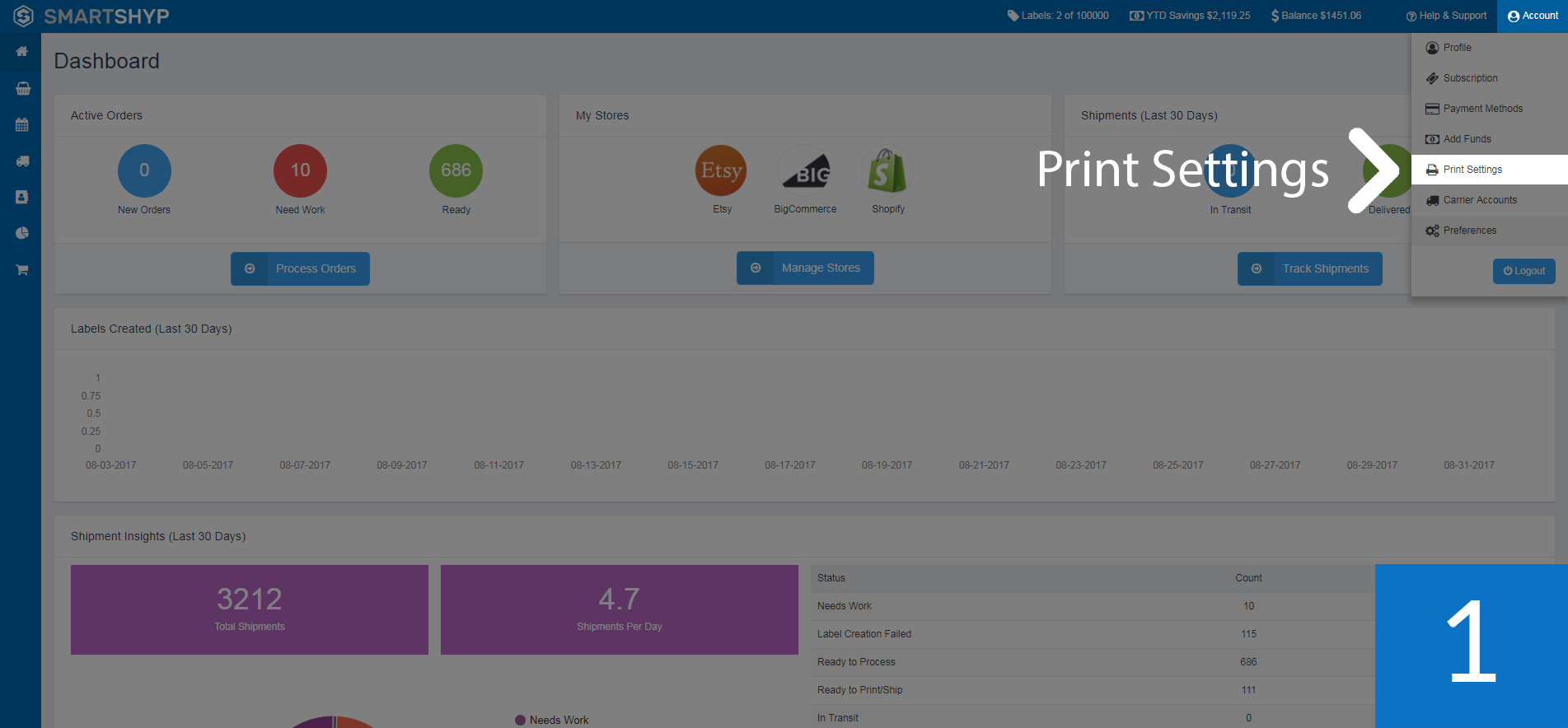 Actions for Print Settings: Use the following image as a reference for each description below.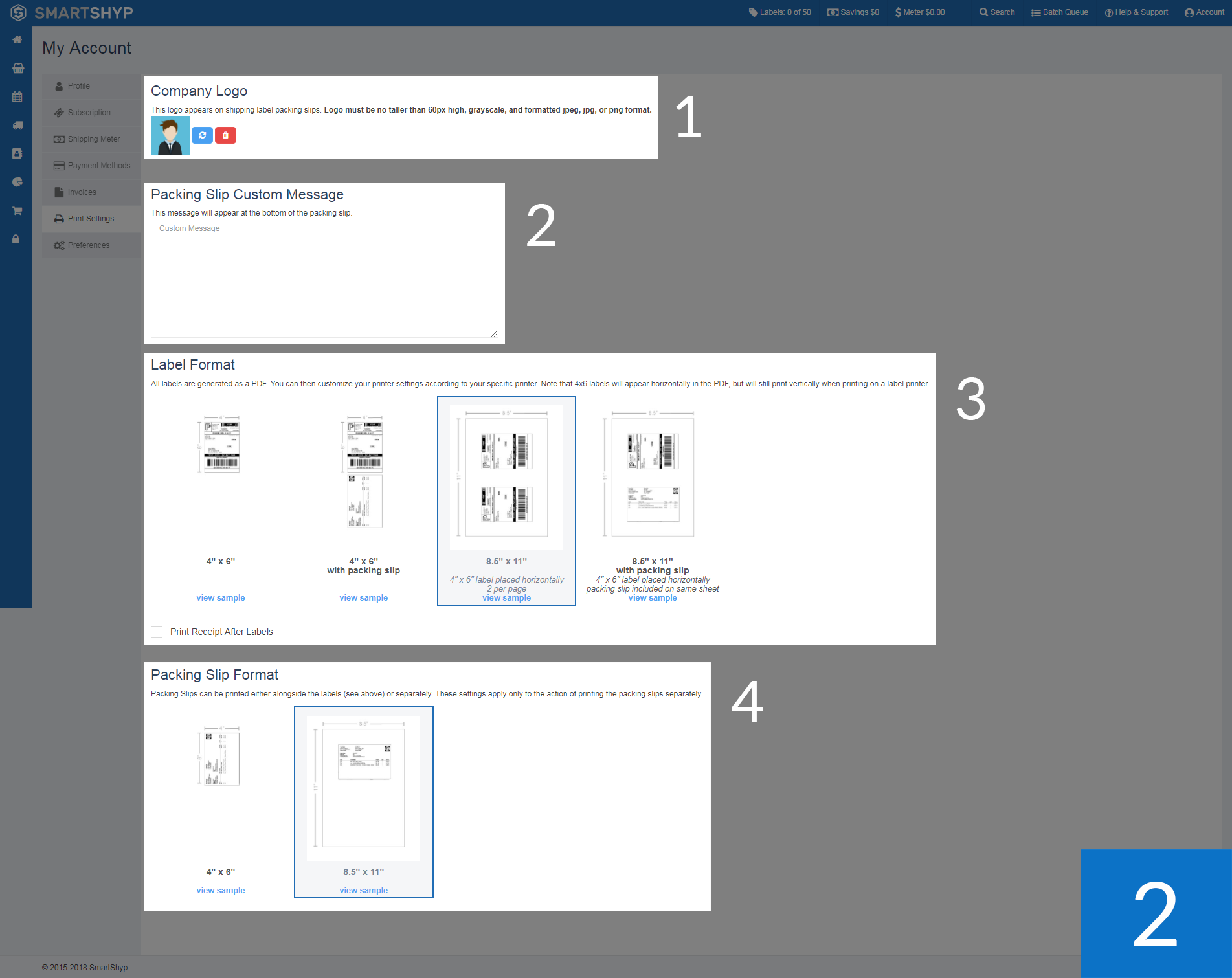 1. Company Logo: Add a company logo – the image you upload will appear on your packing slips.
2. Custom Message: Here you can type in a custom message for your customers. This will appear on all your packing slips.
3. Label Format: Select a label format based on your printer type, and whether you want packing slips to print simultaneously.
4. Packing Slip Format: This setting is for packing slips that are printed separately from labels.
Note: Always remember to Save Changes on any account settings you make using the button in the bottom-right corner.