SmartShyp can be configured to automatically send shipment notifications and tracking information to your customers. You can also choose to require a signature upon delivery of priority shipments. These settings can be found in Account > Preferences.
1. Dashboard Page: Go to Preferences found in the account dropdown menu in the top-right corner of SmartShyp.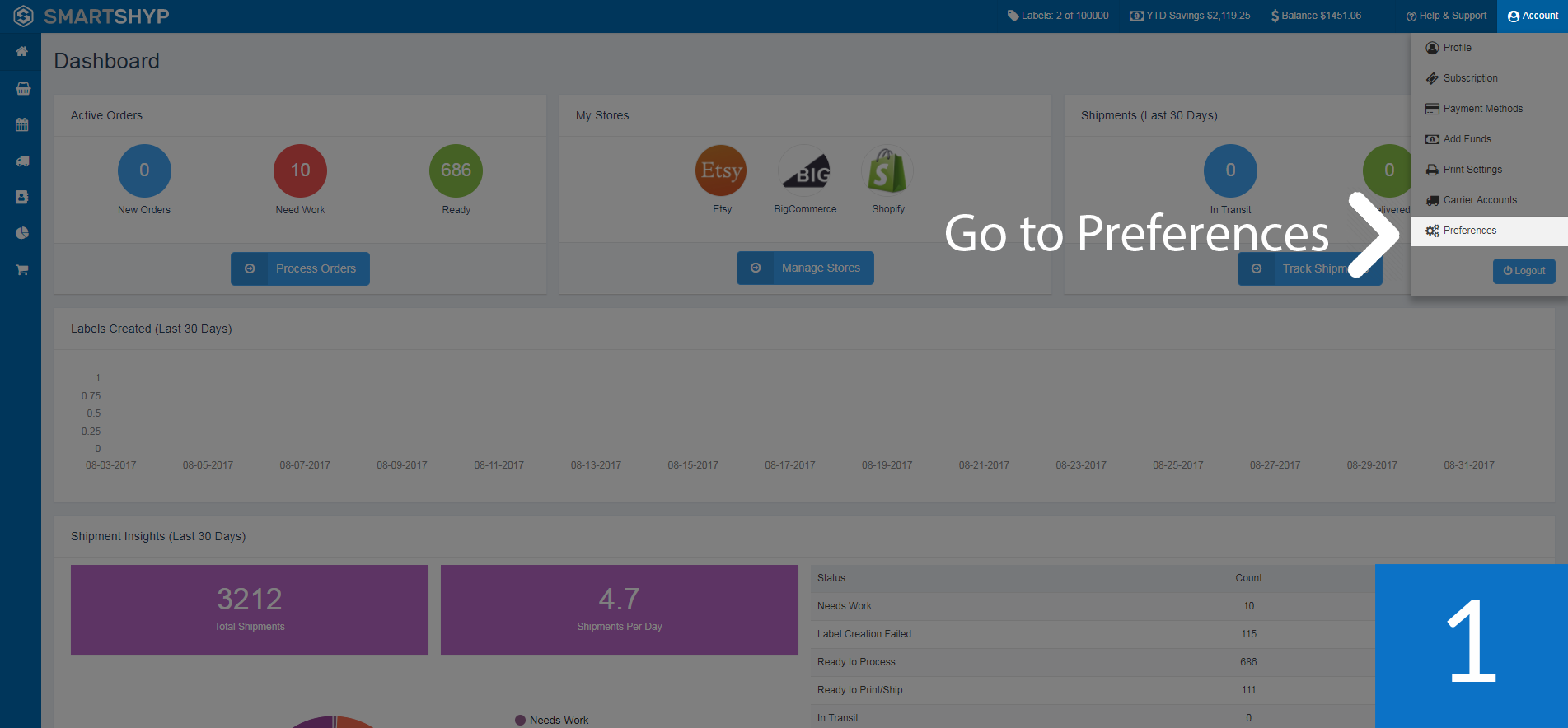 2. Email Notification Settings: Choose your email notification settings. You can choose whether or not SmartShyp will send an email to your customers. The email informs customers that the order is in pre-shipment and provides tracking information.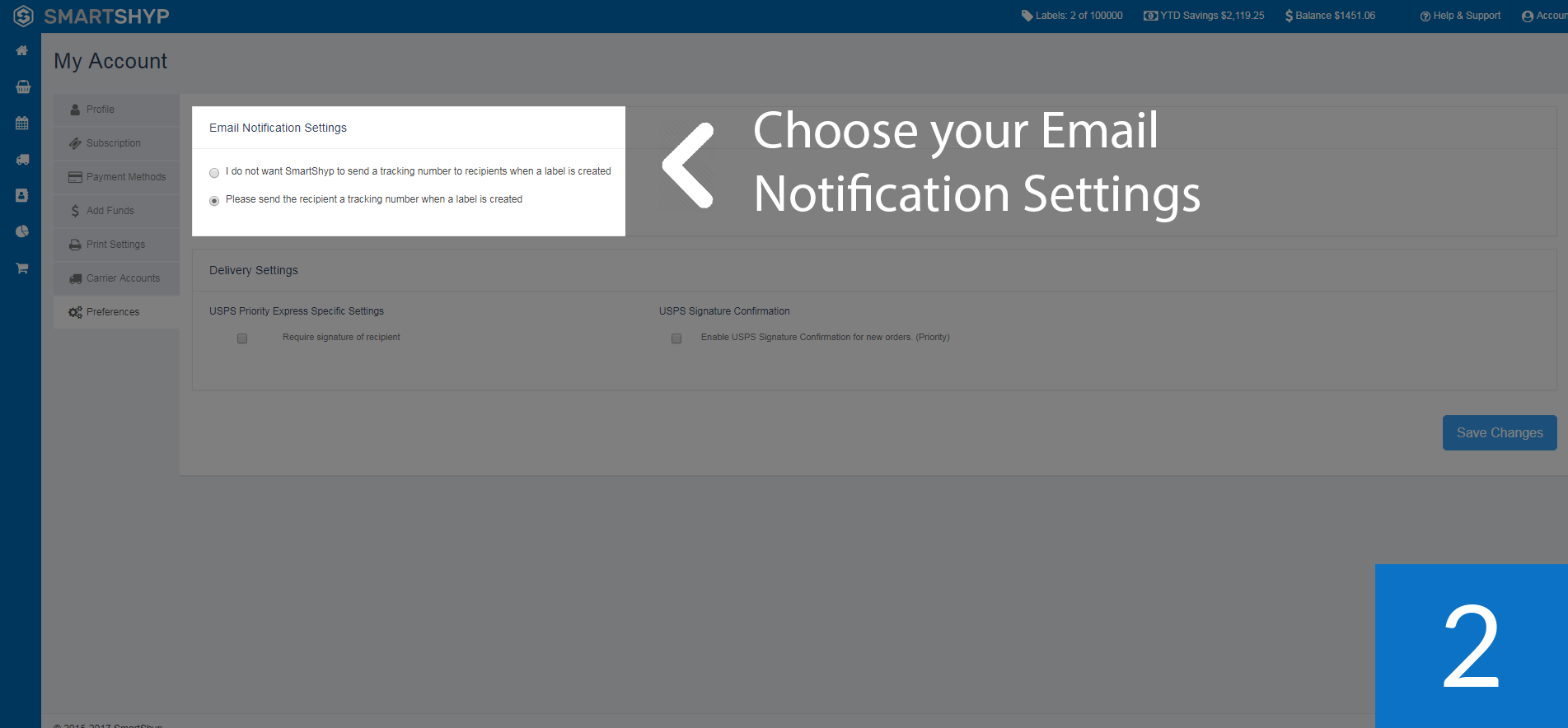 3. Optional Delivery Settings: Check your delivery settings. For an additional fee, you can choose to require a signature upon delivery of Priority or Priority Express shipments.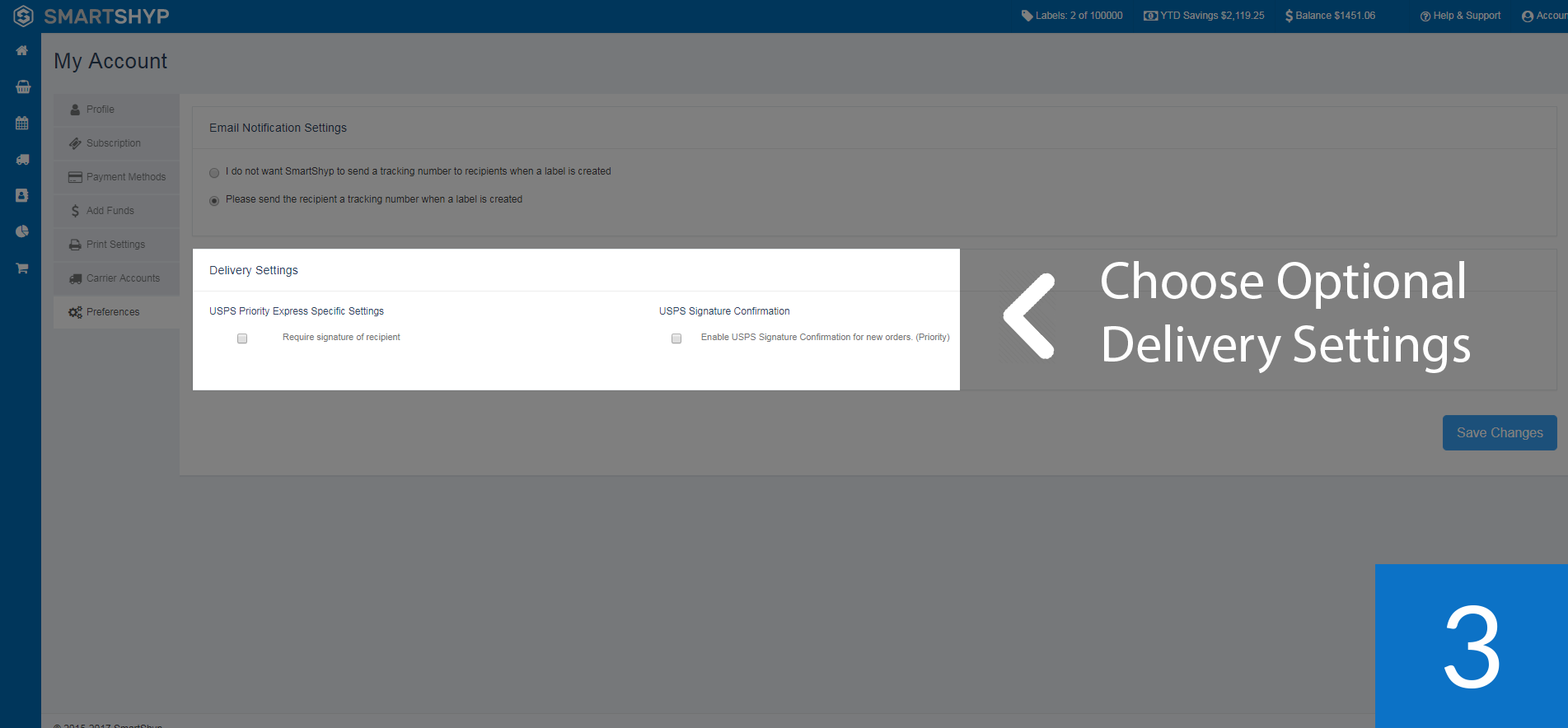 4. Save your Preferences: When you are done be sure to Save Changes using the button in the bottom-right corner of the screen.