SmartShyp uses the contact information you provide during sign up to create a default sender profile. This default sender profile is what populates the ship-from and return address on new shipments. The Ship From Location is a combination of your shipment origin address and return address. This information is required to get a rate from a carrier.
USPS requires you use a Valid U.S based Physical Address and not a P.O. Box.
Follow this tutorial to learn how to add your Ship-From Address from where you will ship your packages
From the Dashboard: Click on the Settings tab that is located on the left-side navigation menu.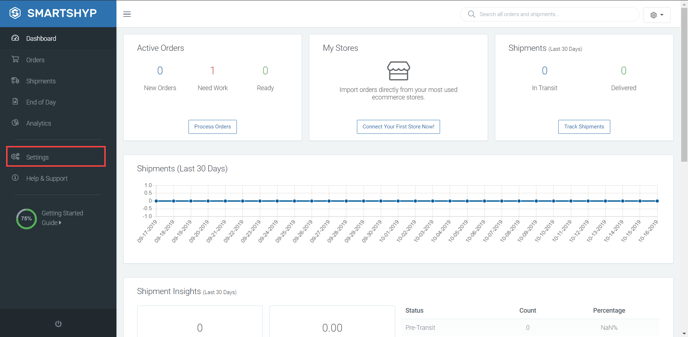 From Settings Overview: Next click on the option labeled "Ship From Addresses" in the Shipping Settings area.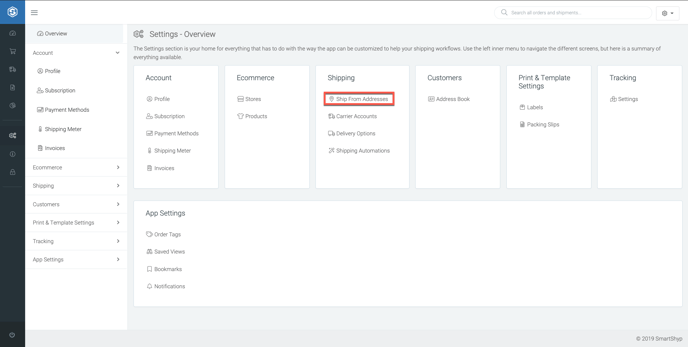 3. Click the +New button to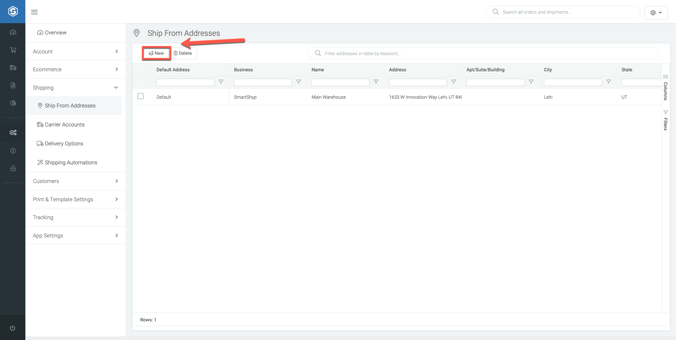 4. Enter the Ship From Address Information and select Set as Default Address.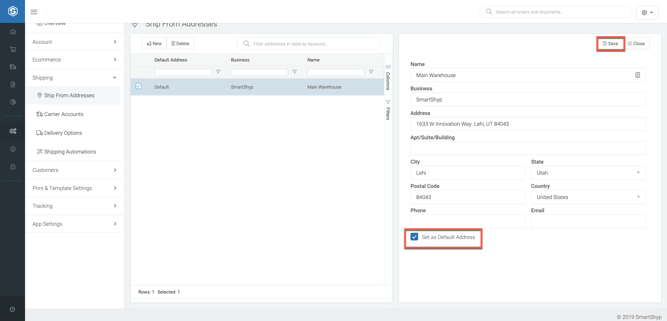 5. Click Save to update changes.