SmartShyp uses the contact information you provide during sign up to create a default sender profile. This default sender profile is what populates the return address on new orders. Follow this tutorial to learn how to edit sender's information and set your preferred default sender.
1. From the Dashboard: Go to the Address Book using the left-side navigation menu.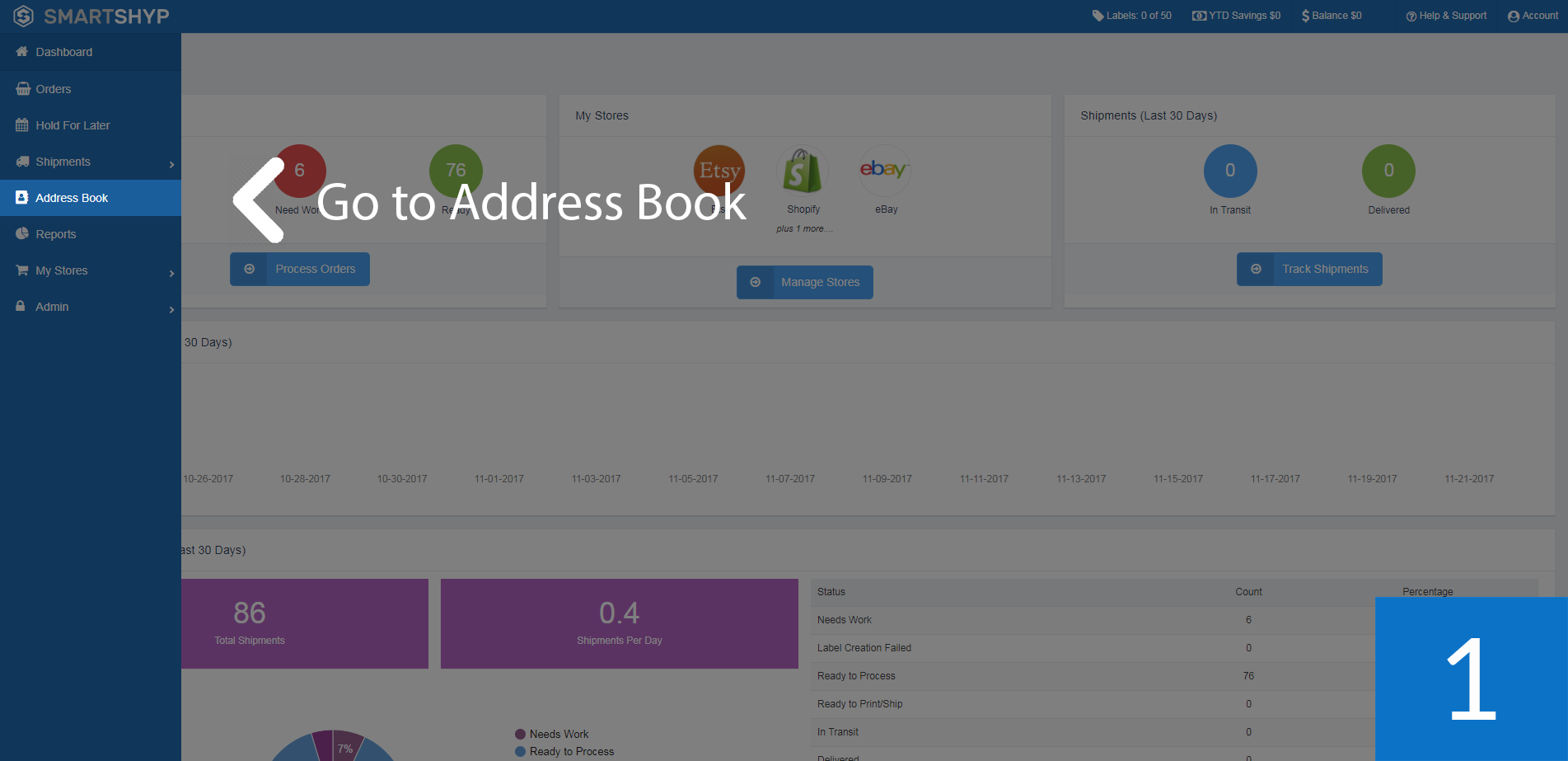 2. Sort Addresses by Type: Click in the column header "Address Type" to bring your sender entries to the top of the list. The green icon indicates the Default Sender – this is the contact information that will populate in the From: Field for all New Orders.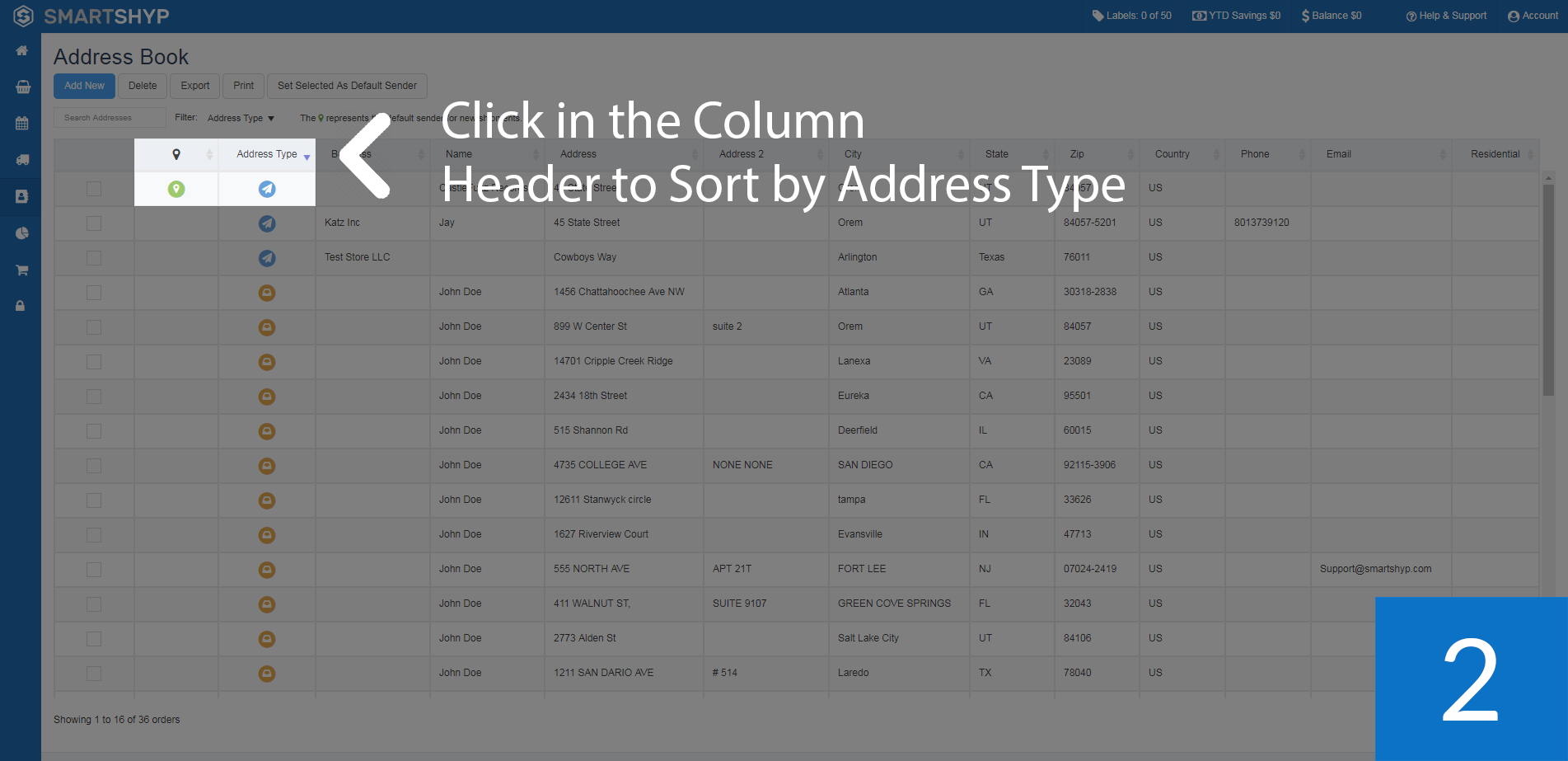 3. Edit Fields: Select the default sender and make any changes in the window that pops up. Click Save to update the entry.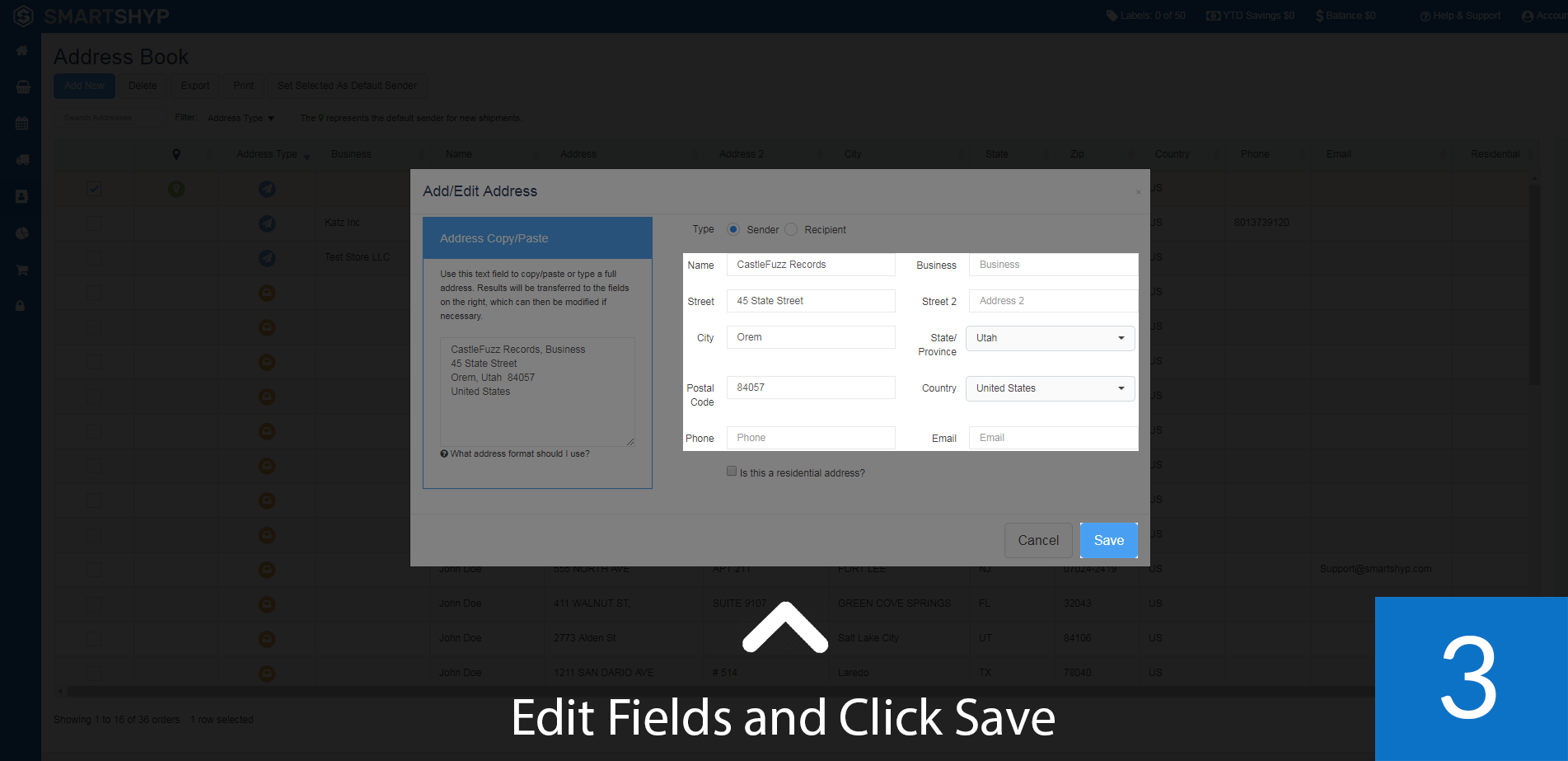 4. Change Default Sender: You can set an entirely different entry as the default sender using the button at the top of the page.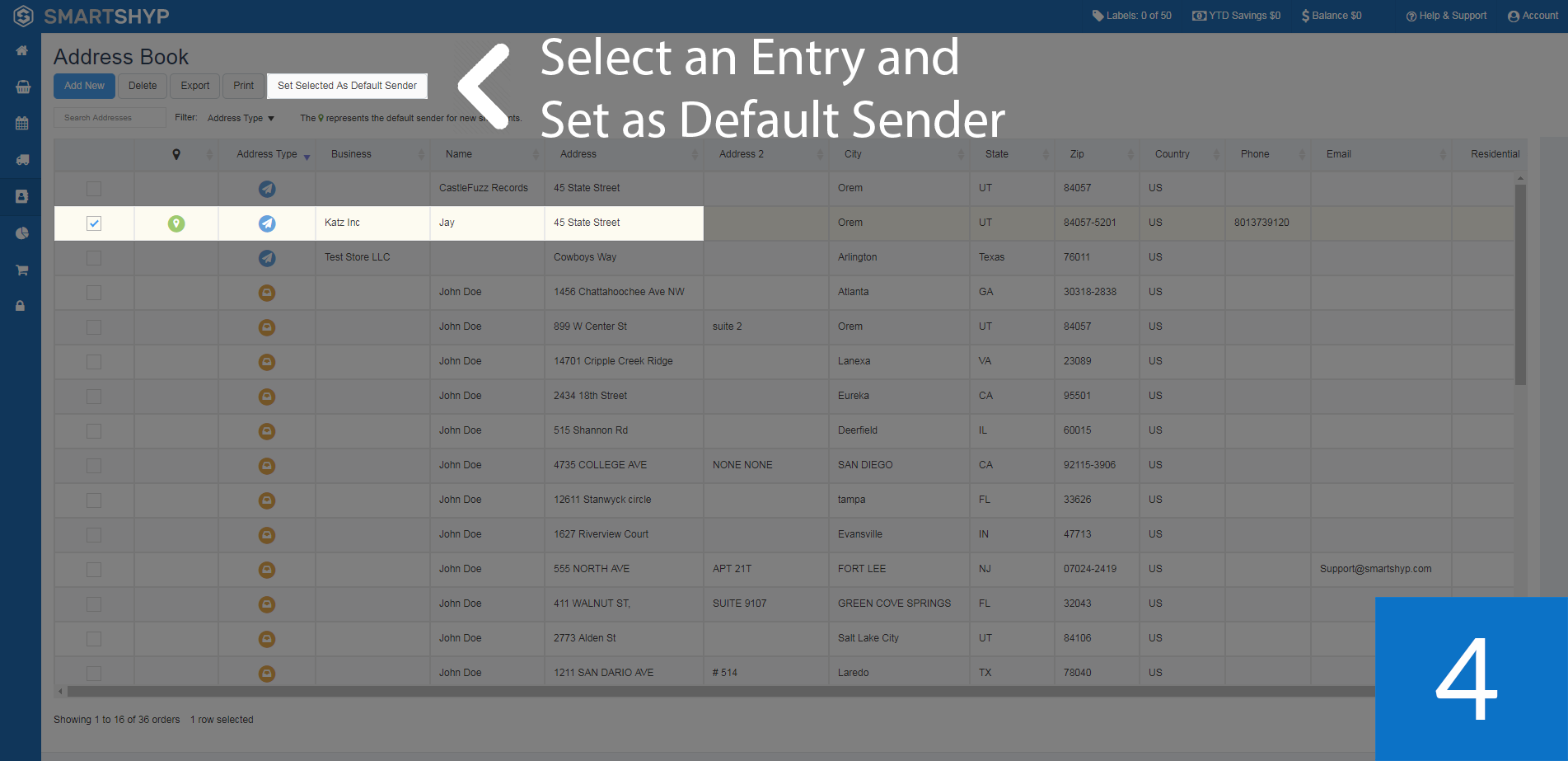 Note: New Orders will use the current default sender when they are imported. Existing orders will not update automatically when you make changes to the Address Book. Double check your From: Field on the Orders Page and bulk-edit them as needed.