You can save yourself and your postal carrier time by using USPS Scan Forms. The Scan Form associates several paid postage labels to a single barcode. With a single scan all your packages will go out for delivery at once.
1. Create Labels: Start by creating some labels. For more information on creating labels see Add Manual Orders.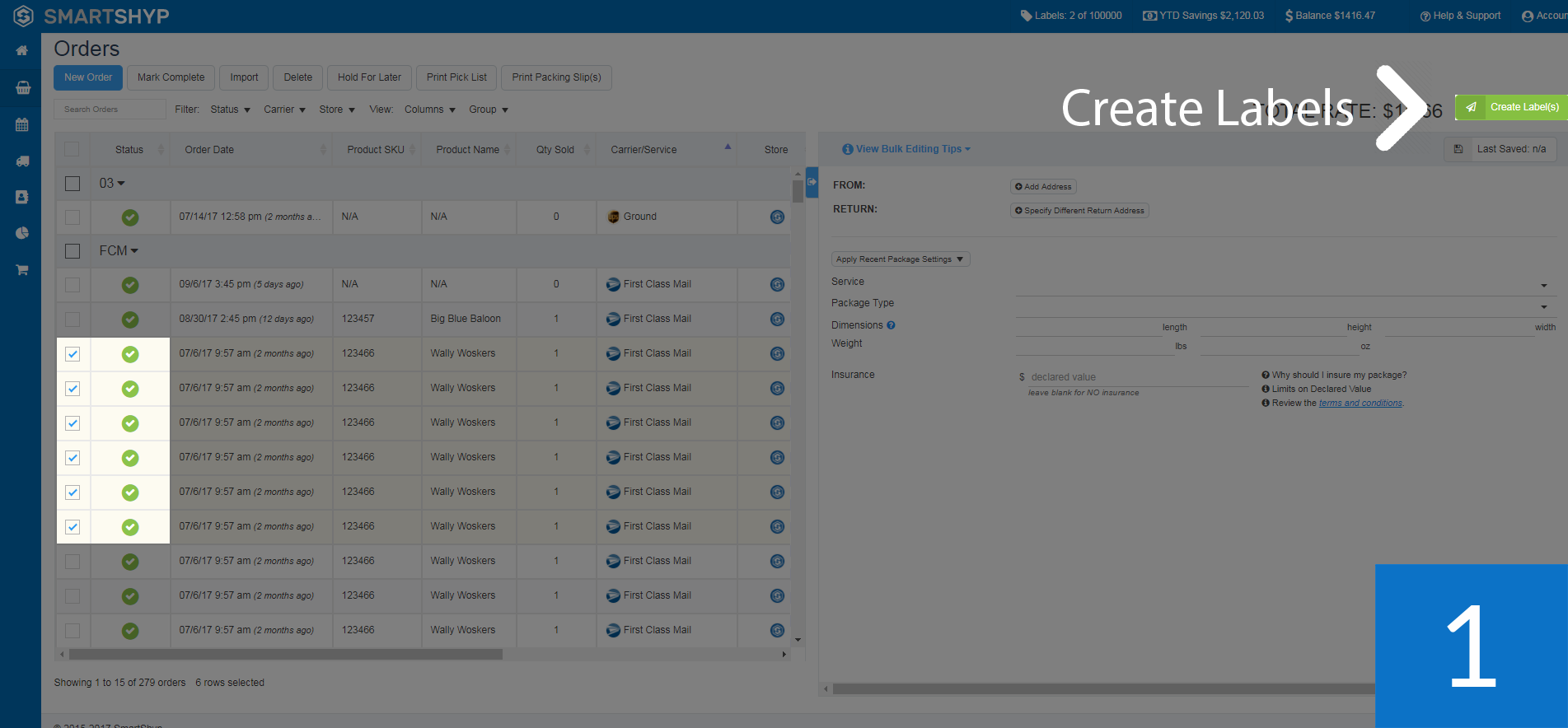 2. End of Day: In the Left-Side Navigation Menu go to Shipments > End of Day.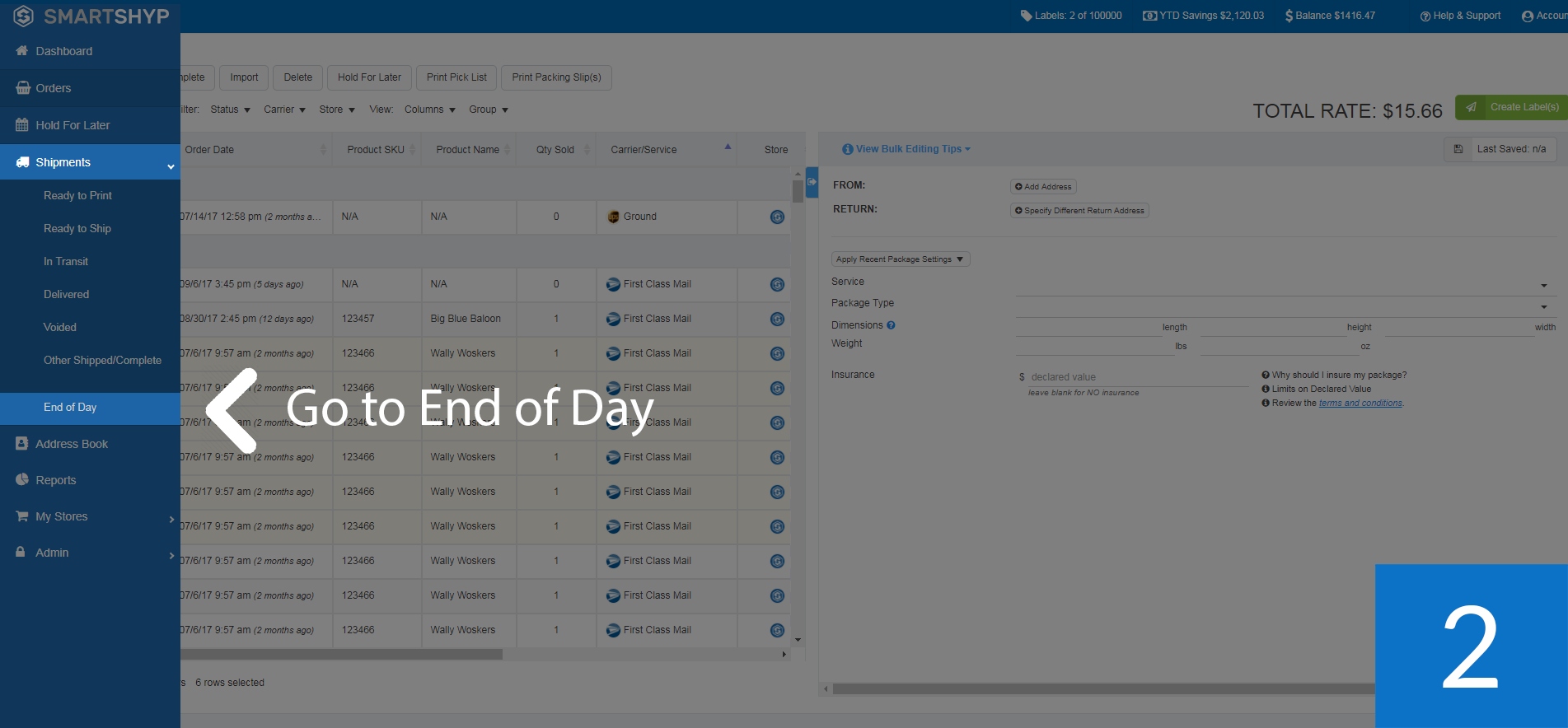 3. Select Shipments: Select the orders you would like included in your Scan Form and use the button labeled Create Scan Form.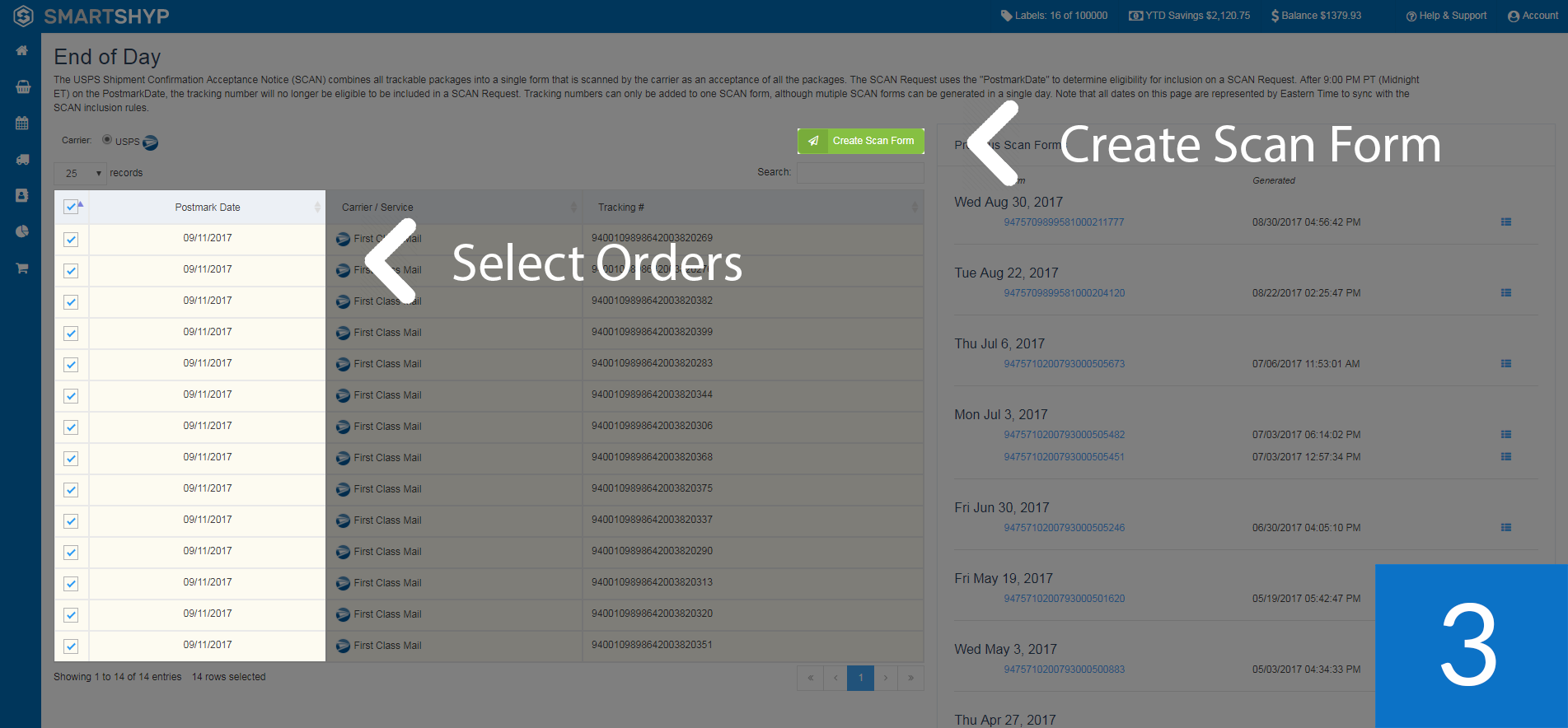 4. Tracking and History: The right side of the page shows Scan Form History and provides Tracking Information.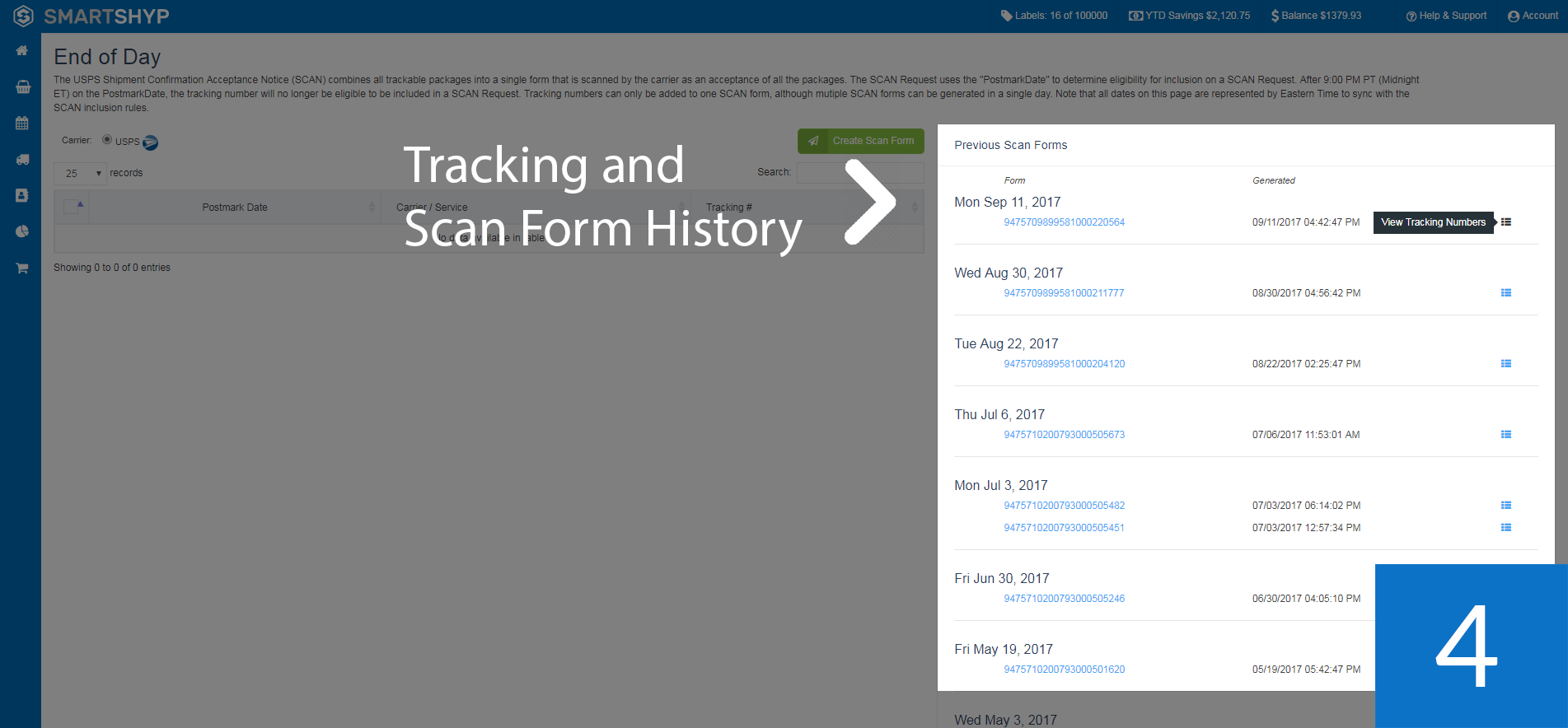 Note: Scan Forms are only valid on the same day they are created. Be sure to read the tips when creating your Scan Form.