With SmartShyp, it has never been easier to get in, print postage, and get on with your day. Follow this quick step-by-step guide to create your account and start shipping in minutes.
Sign up form, click on create an account. Enter your Name, Company, Email and Phone to get started.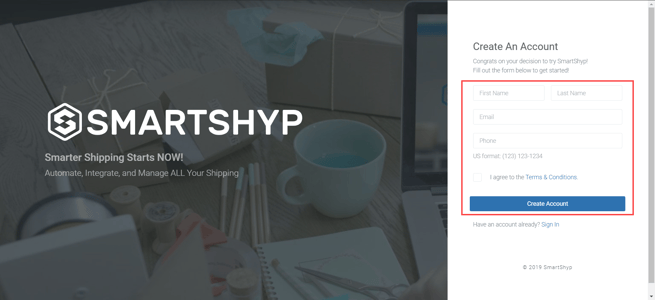 Complete the onboarding checklist.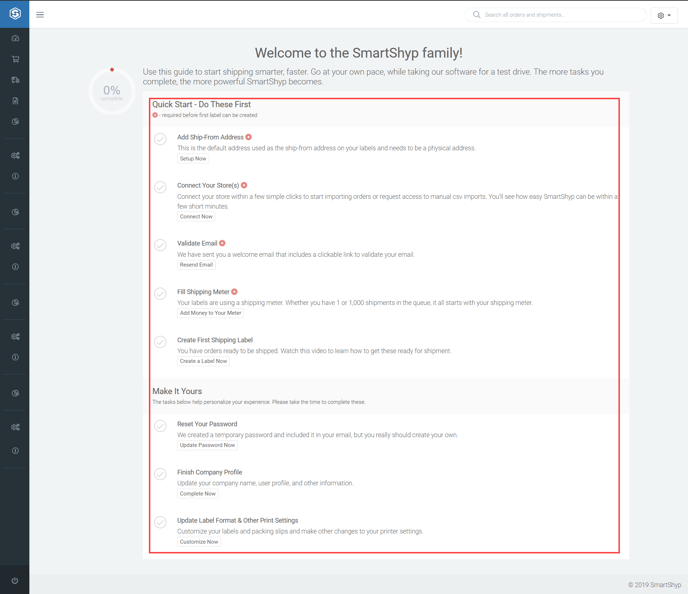 Verify email and reset password, you will receive an email which includes a link to verify your email address and a temporary password.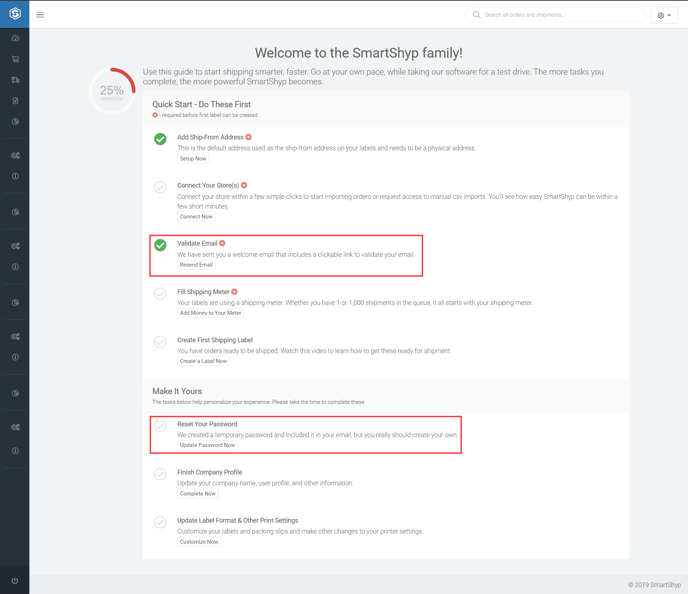 Complete your profile, if you choose to skip ahead and start shipping you can always return to this getting started page in the left-side navigation bar.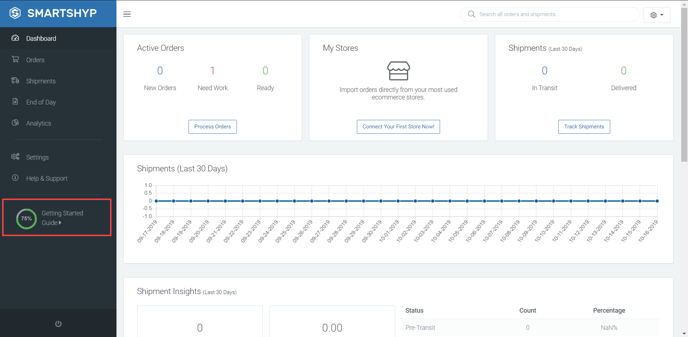 Completed! You're ready to start shipping like a pro.