With SmartShyp, it has never been this easy to get in, print postage, and get on with your day. Follow this quick step-by-step guide to create your account and start shipping in minutes.
Account Creation:
1. Sign Up Form: Follow any Sign Up link on smartshyp.com and provide your Name, Email, and Phone to get started.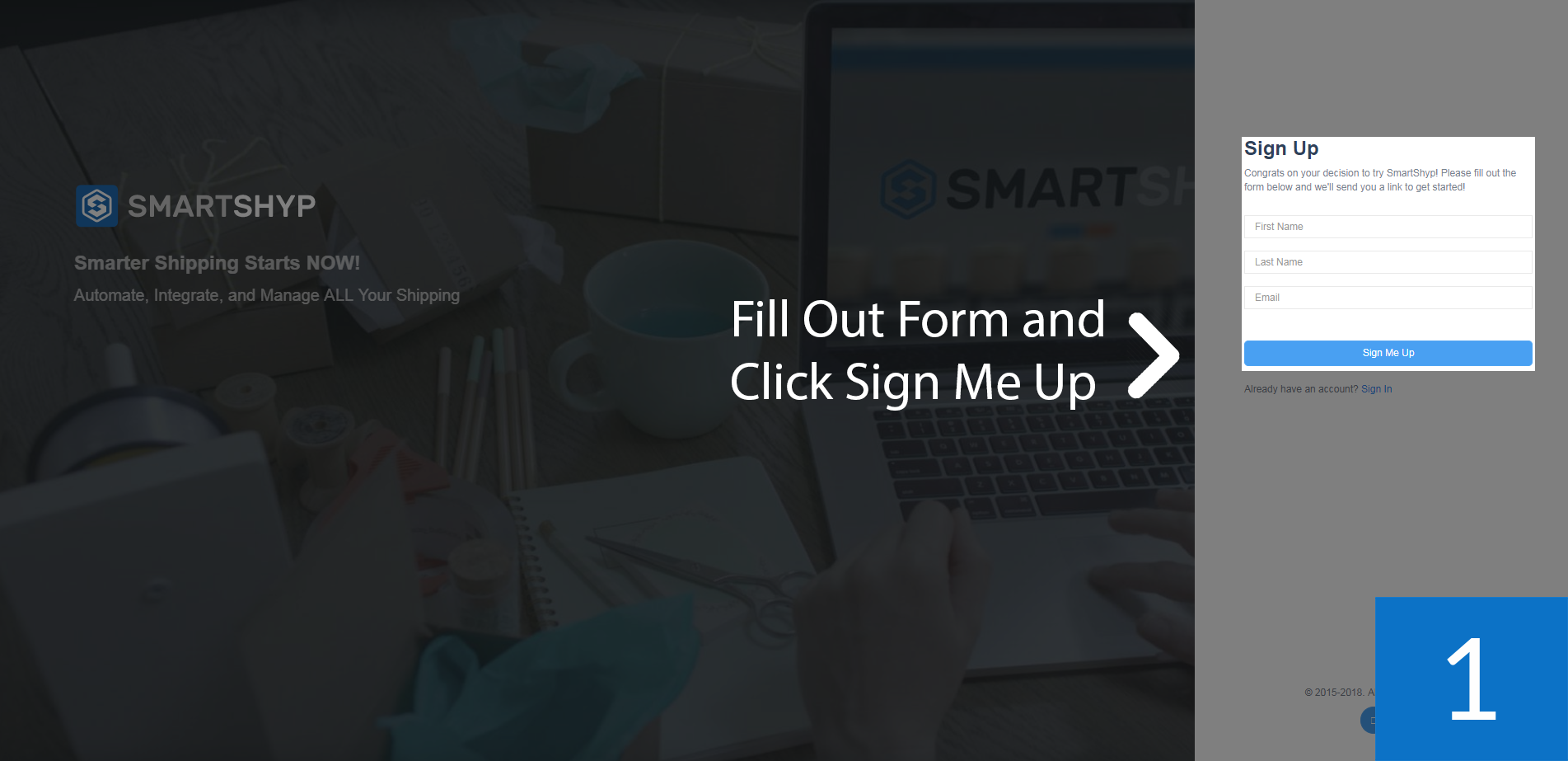 2. Confirm Email: Check your inbox for a confirmation email and link that will be sent from support@smartshyp.com.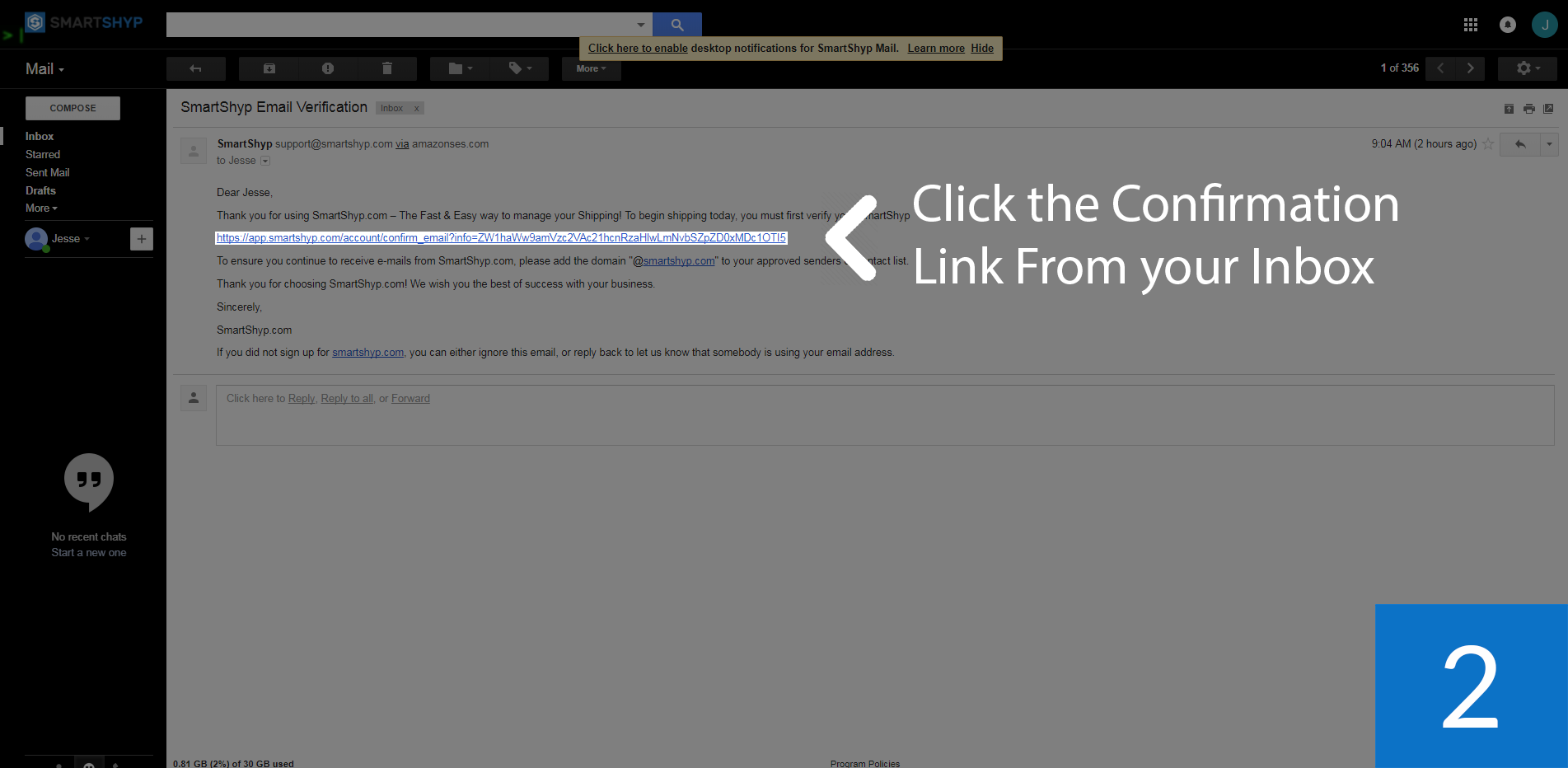 3. Choose Password: Create a password, confirm that password, and click Next to continue.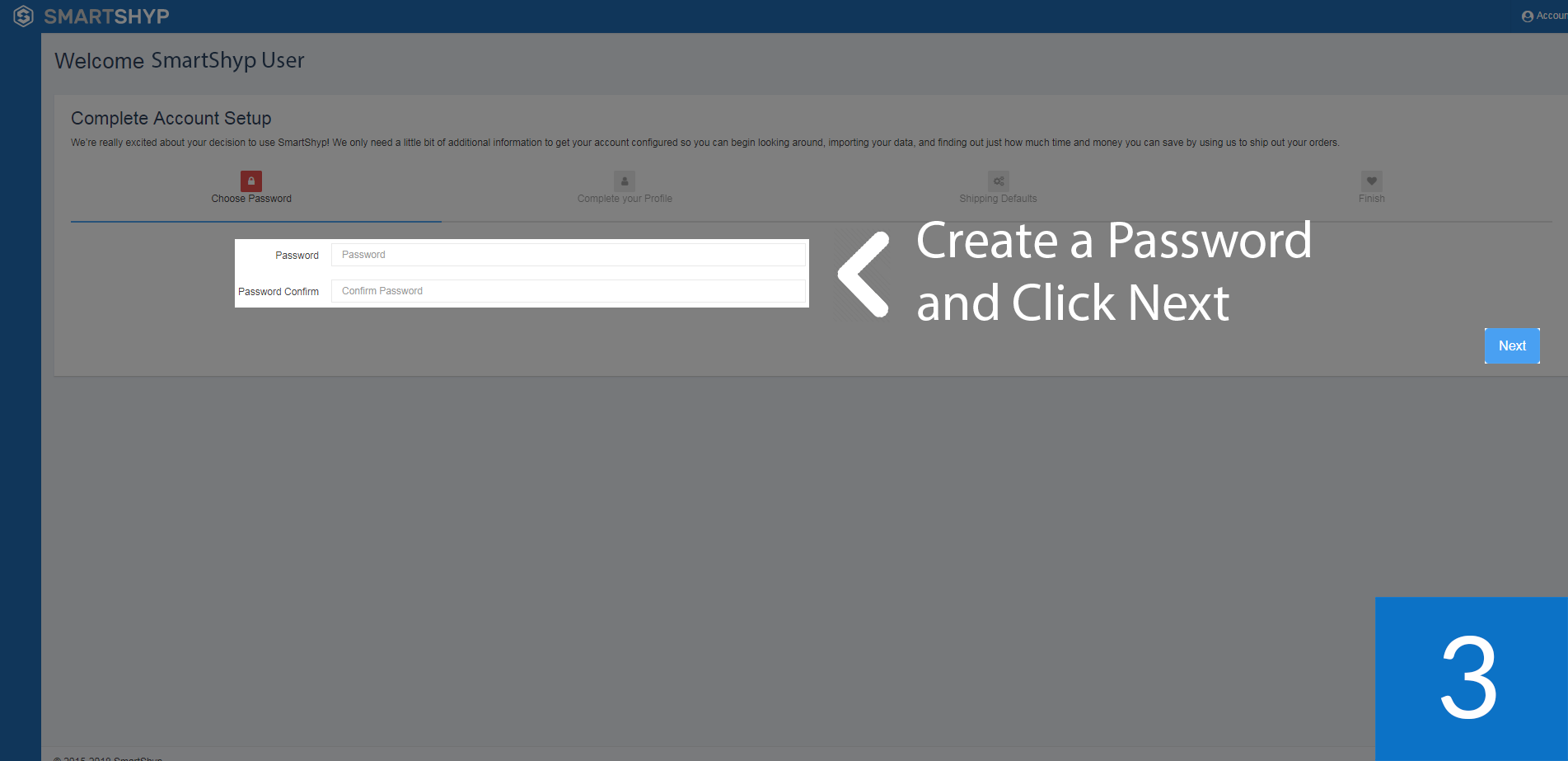 4. Complete your Profile: Fill out all the fields on this page and click Next. Note: This will be set as your Return Address.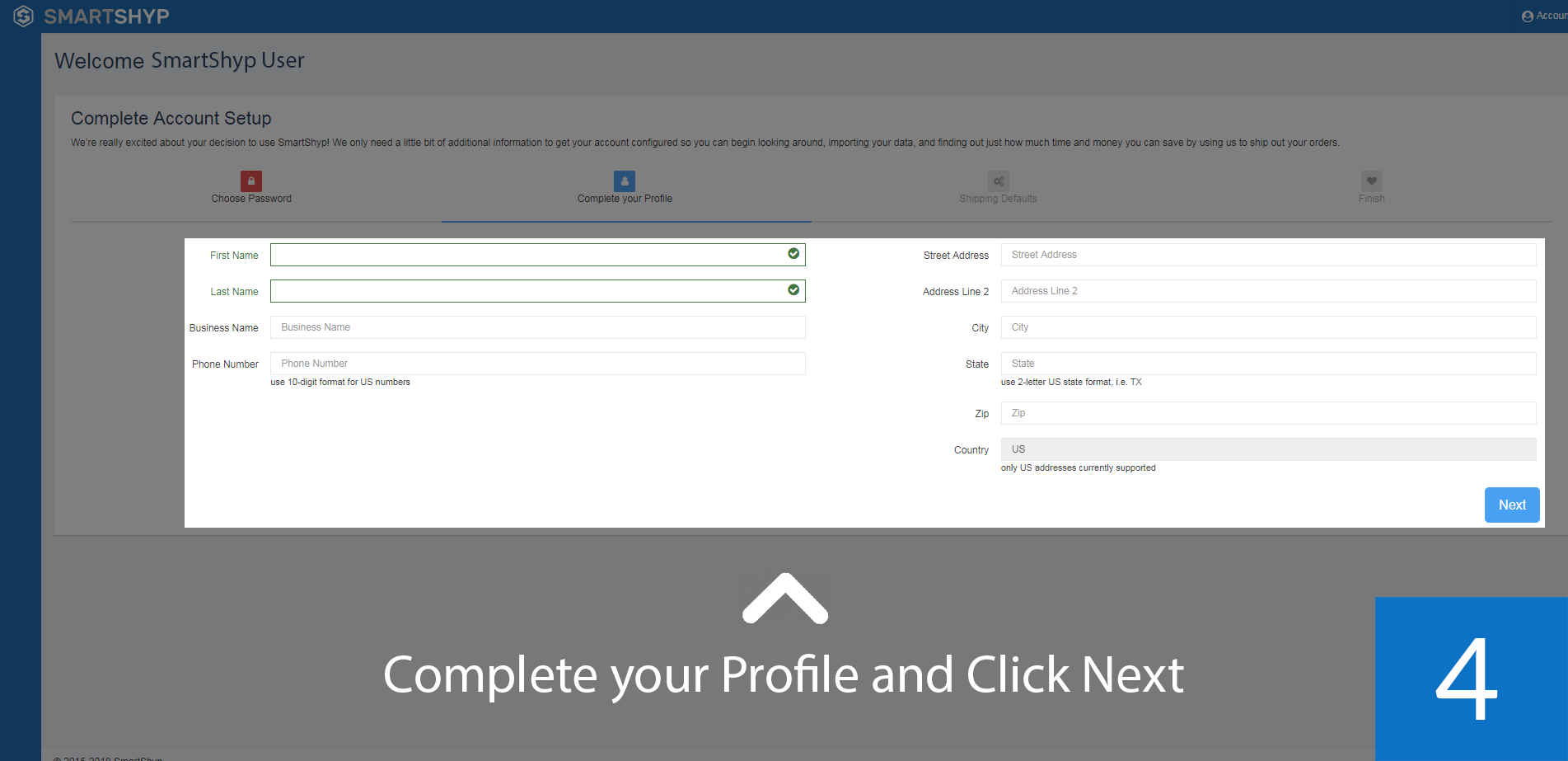 5. Shipping Defaults: Select from these last four options to set your shipping defaults – click Next to continue.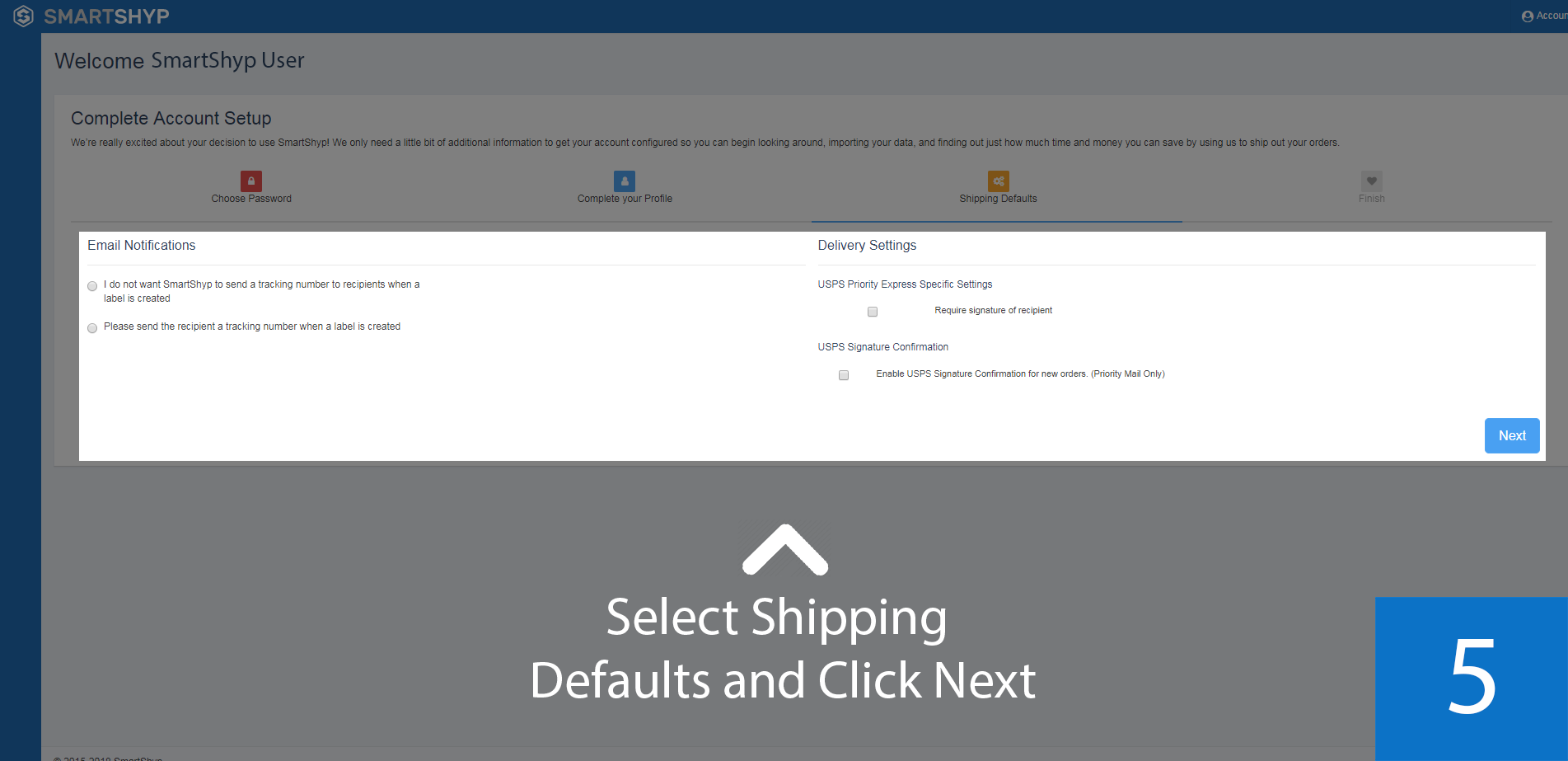 6. Finish: Watch the short overview video to learn the basics of SmartShyp and click Start Shipping Now to go to your dashboard.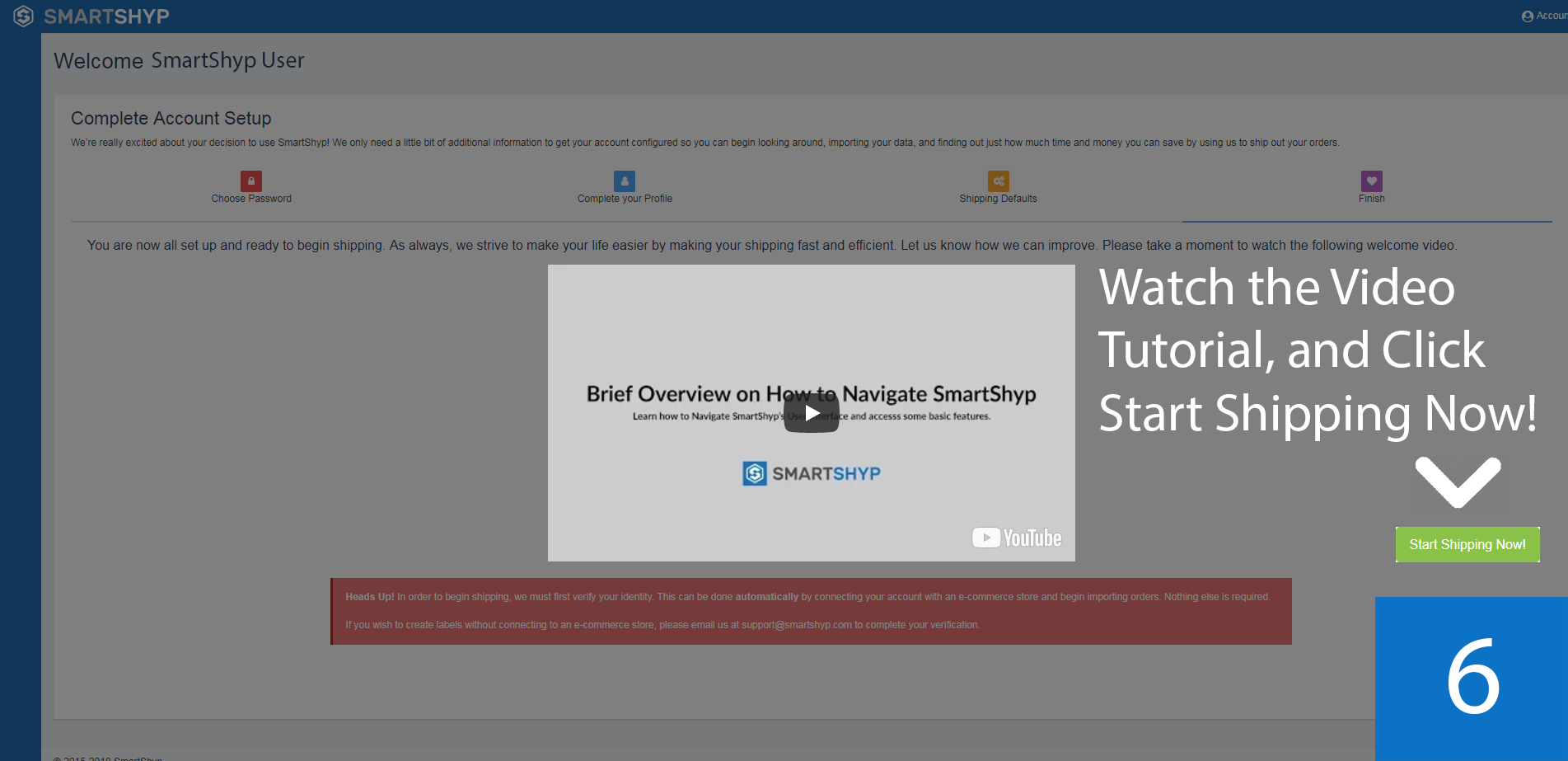 Note: Now that you're account is set up, the next steps we recommend are selecting Print Settings, and Adding Payment Methods.