SmartShyp allows you to make copies of orders if you ever need to create an identical duplicate label. This can be especially useful if you find any errors and need to void/recreate a shipment. Duplicate labels will have all of the order information of the original but will receive a new tracking number.
1. From the Dashboard: Locate the order you want to Duplicate on one of the Shipments pages.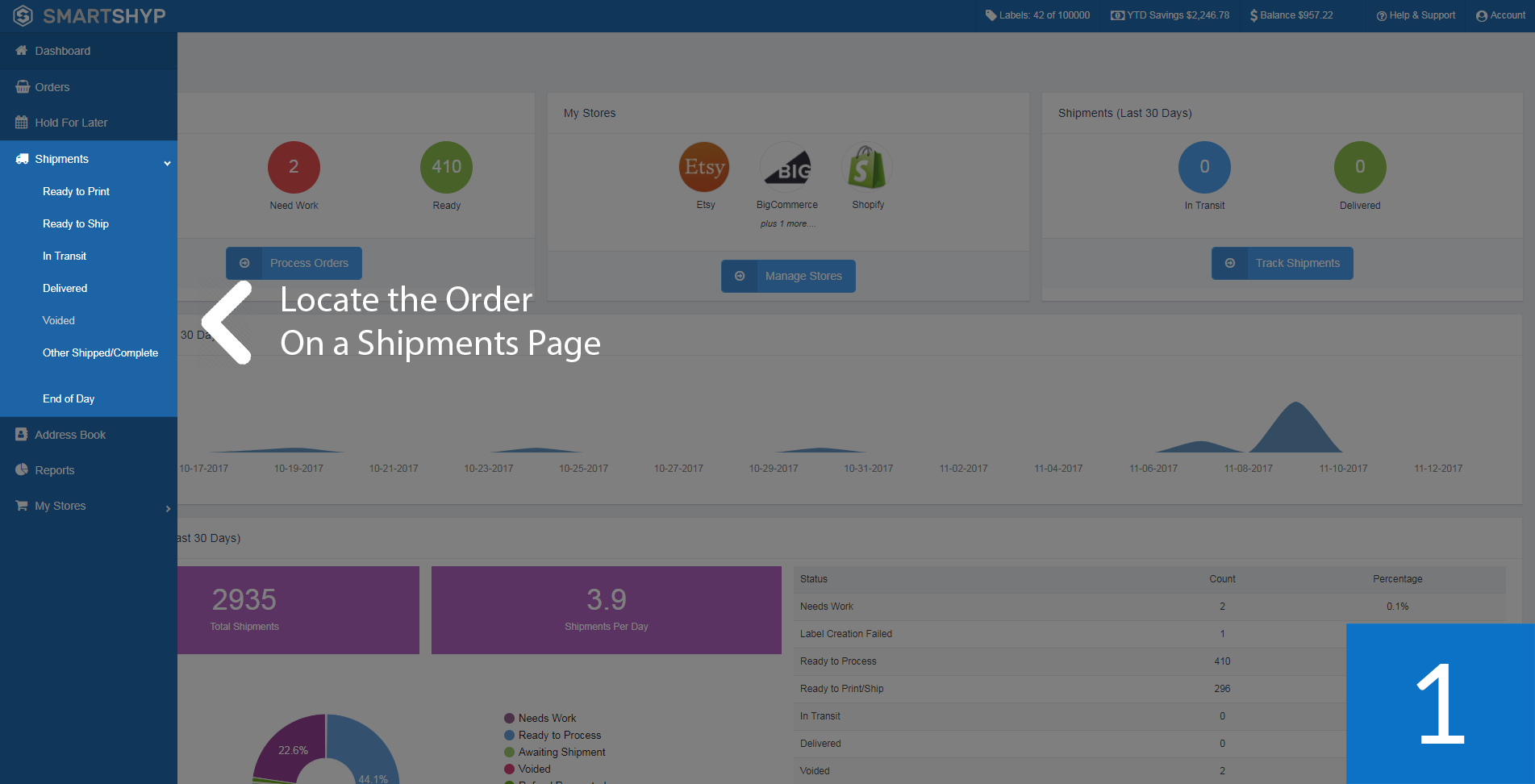 2. Select Orders to Duplicate: Select the orders you would like to create duplicates for and click Make a Copy.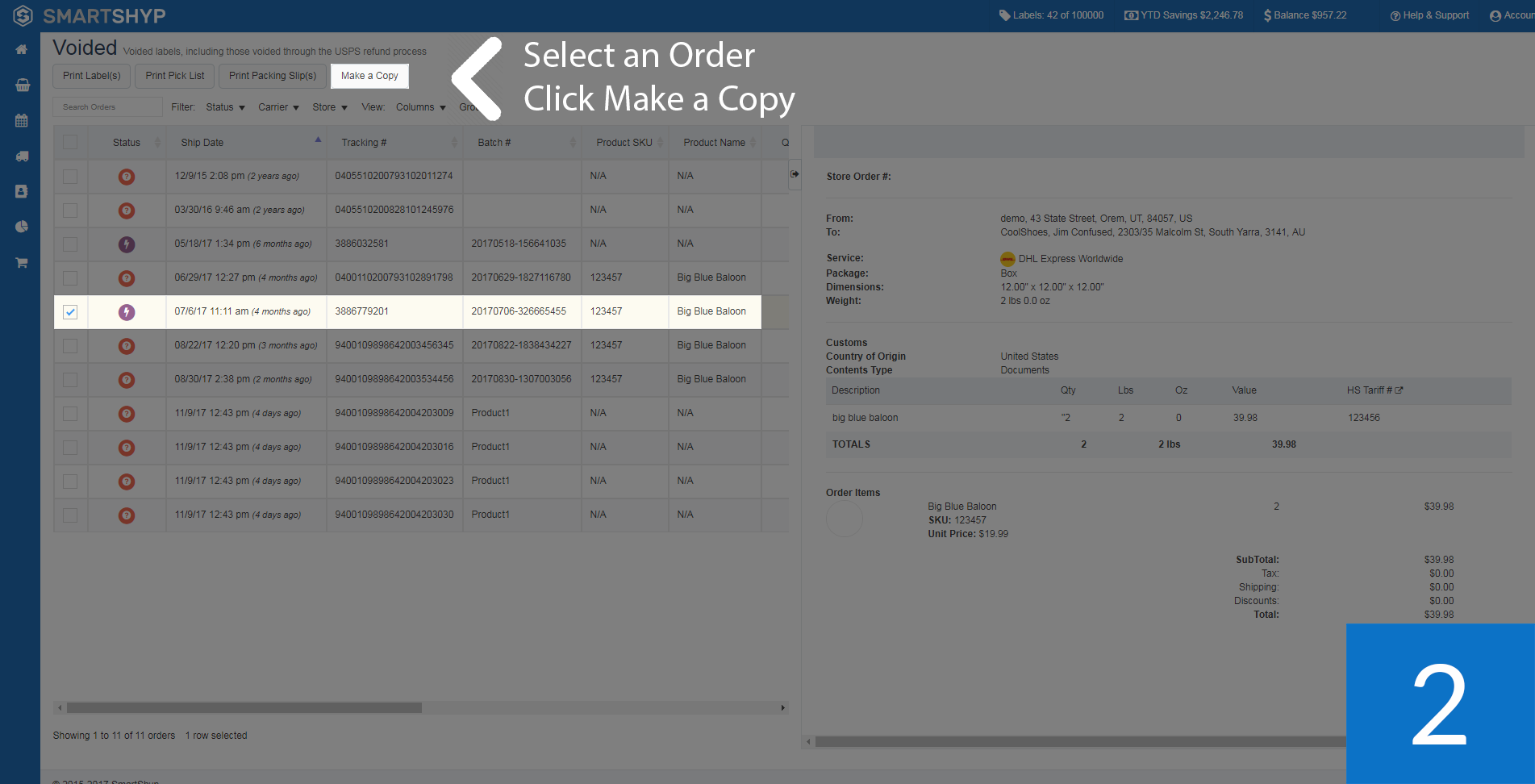 3. Duplicated Orders: New duplicate orders will be created on the Orders page, duplicates are listed as SmartShyp Store Orders.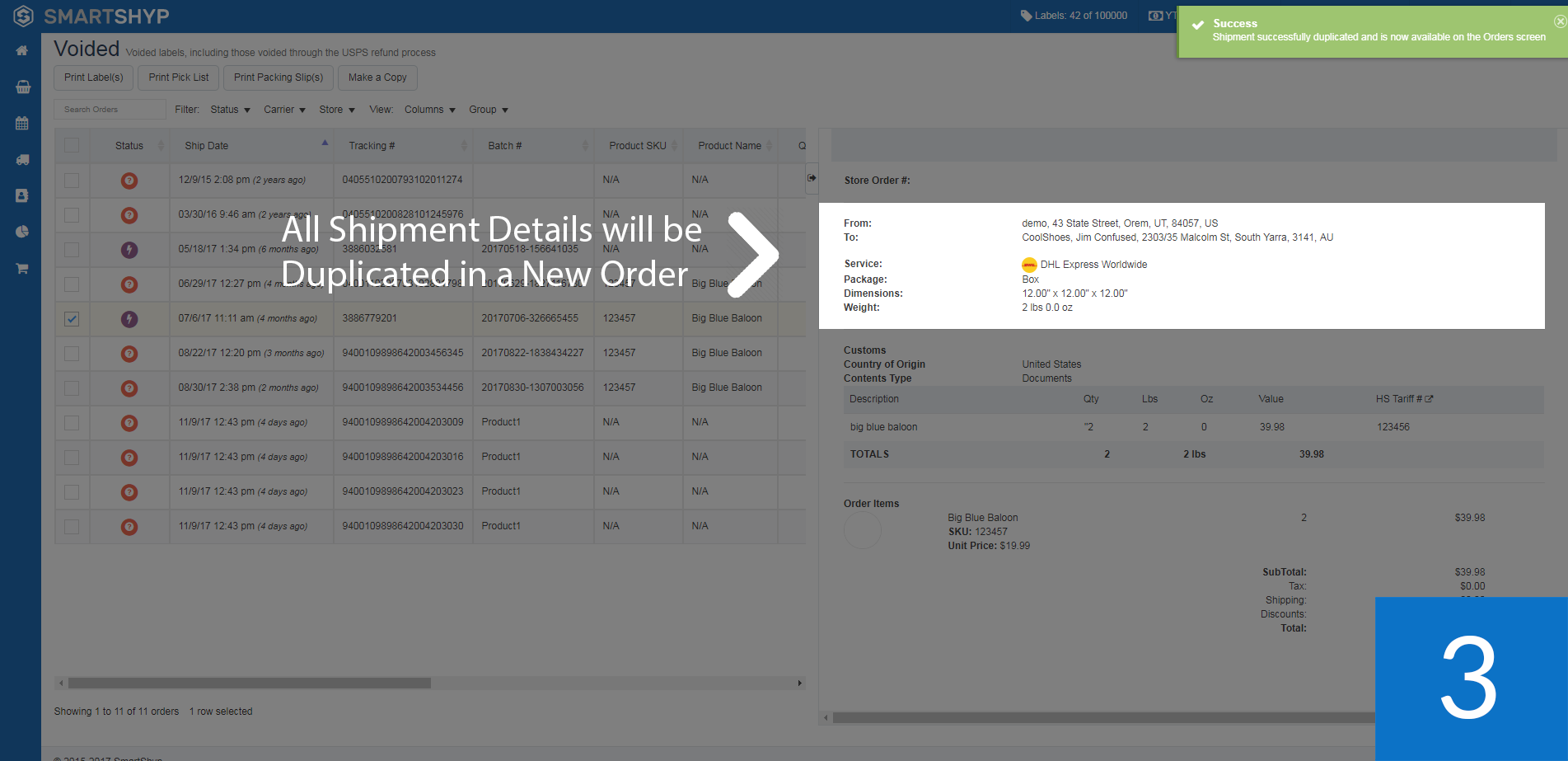 4. Edit and Recreate Labels: You can now make changes if needed and re-create new labels.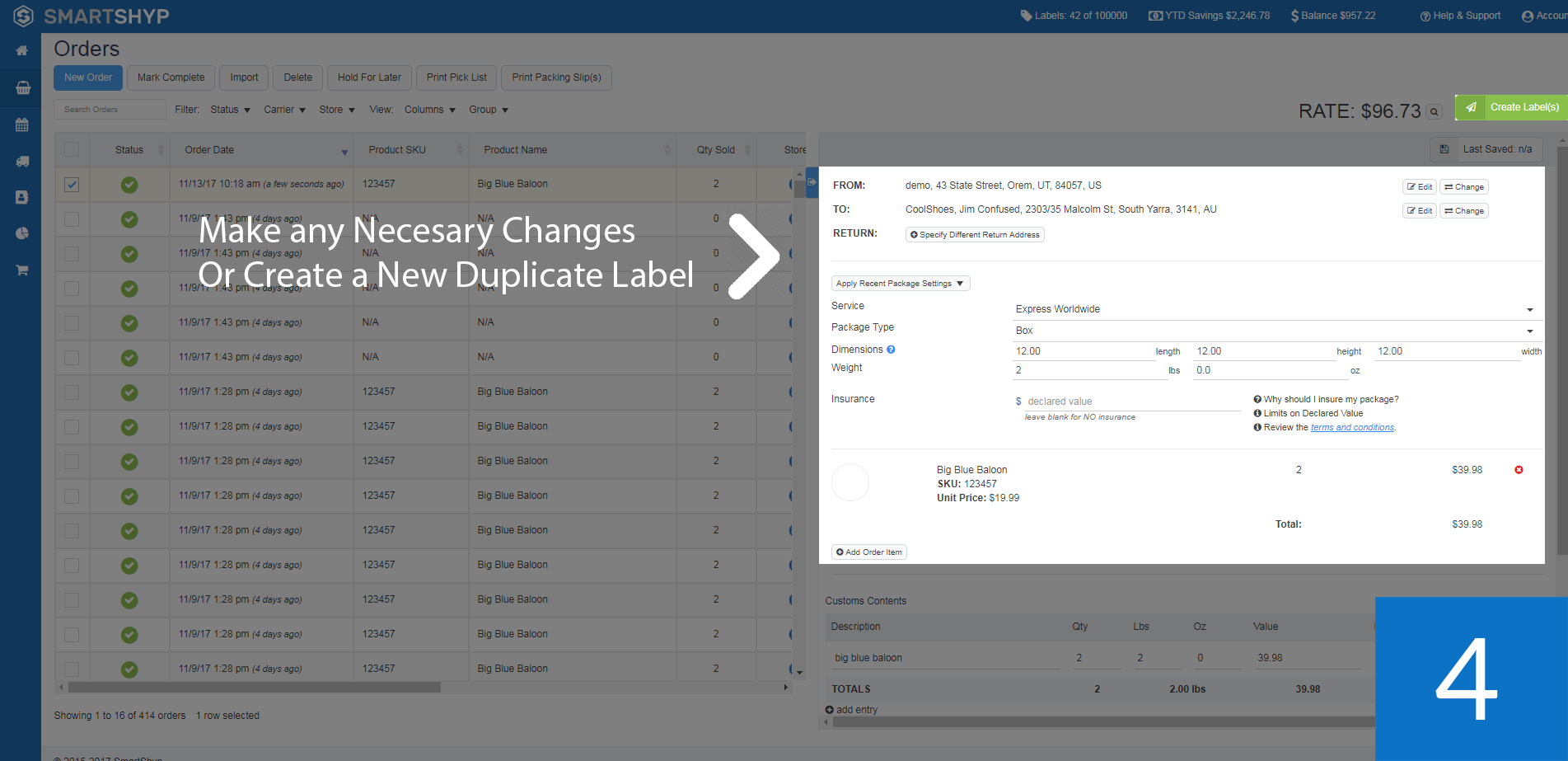 Note: Duplicate Orders will be listed as SmartShyp Store Orders. Make sure your Filters are set to show Store > SmartShyp. You will also need to manually update the new tracking in your seller channels if the order originated from an integrated store.