To create international shipments in SmartShyp simply start by preparing the order the same as you would any other Shipment. You will then need to fill out a Customs Declaration form to create the label. This tutorial will walk you through the steps to create international shipments.
1. From the Orders Page: Select an International Order to Edit International Shipping Details.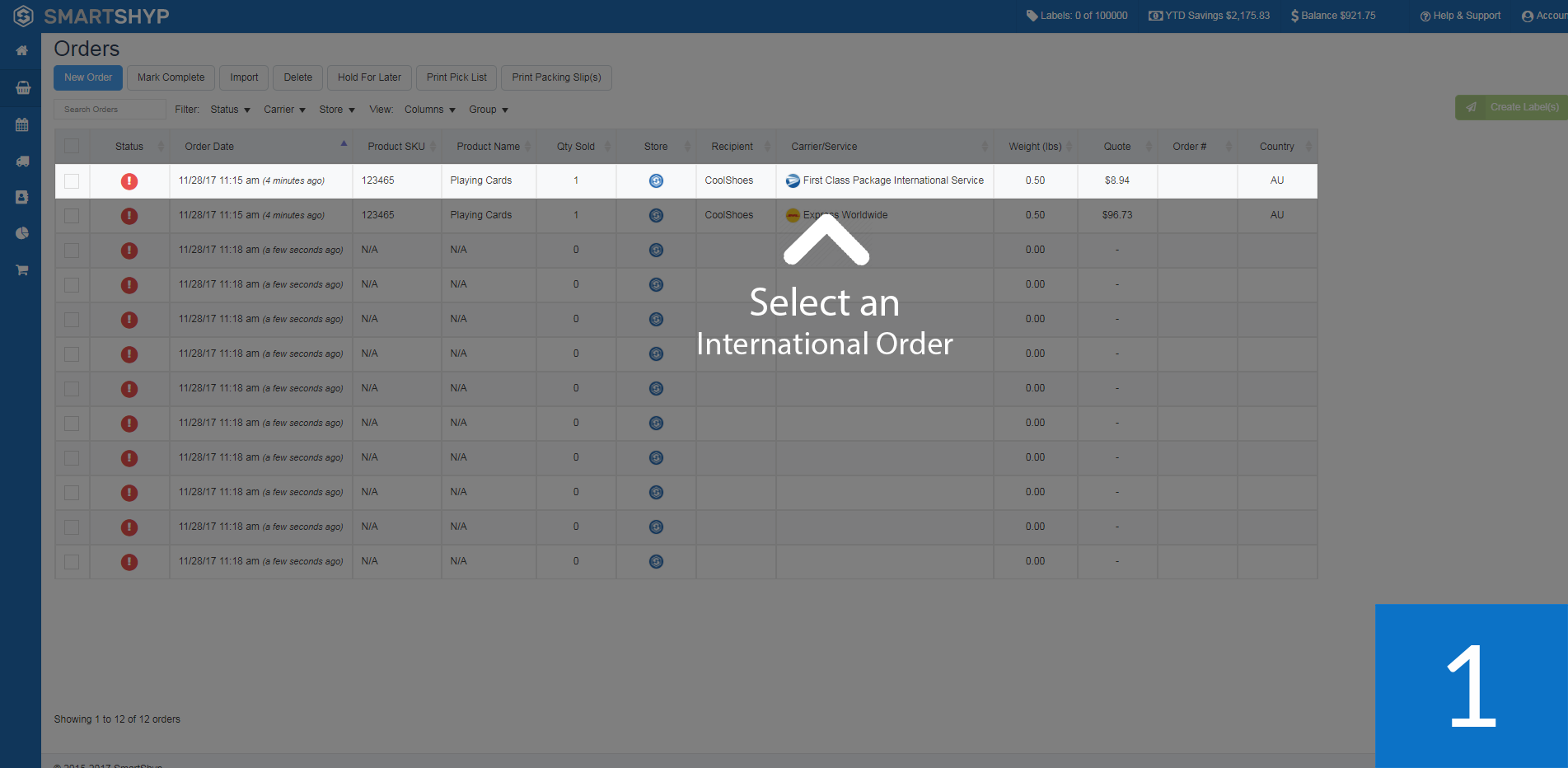 2. Fill out Shipment Information: Select an International Service and fill in all packaging information.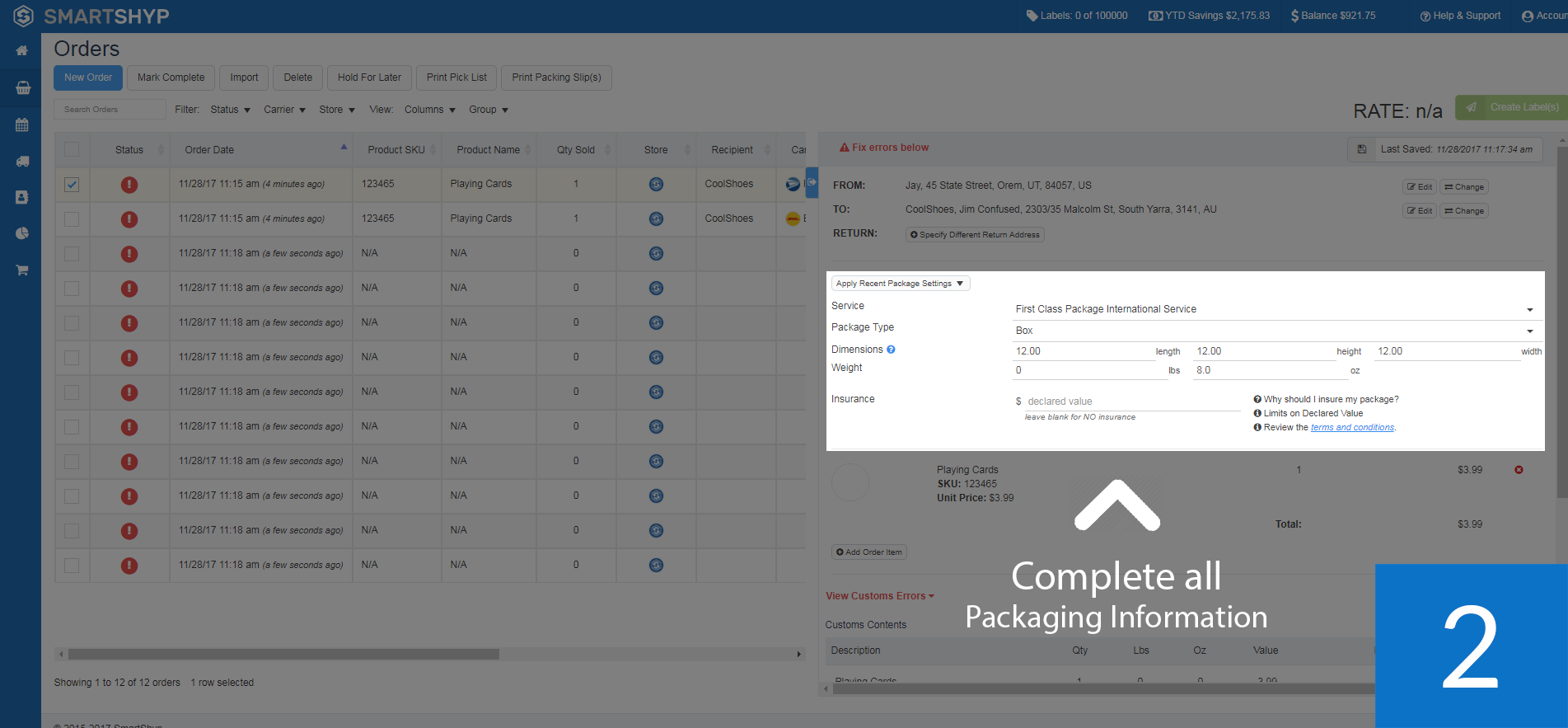 3. Customs Declaration: Click the Link next to HS Tariff # to access the U.S. ITC database and search for your product.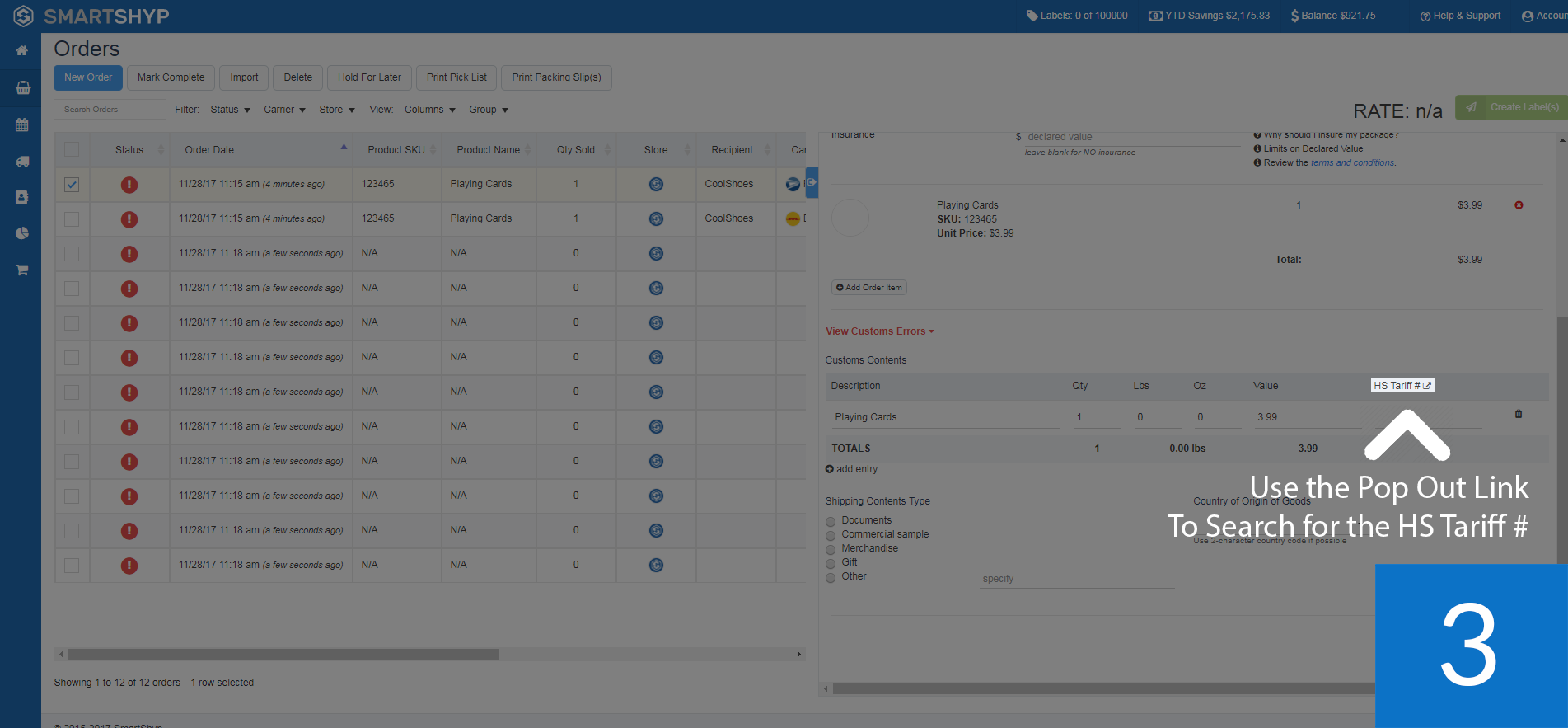 4. Find the HS Tariff #: Use the Search Bar, the Left-Side panel of search results, and main description panel to locate the HS Tariff Number That describes your product. You will need to enter only the first 6 digits without decimals into SmartShyp.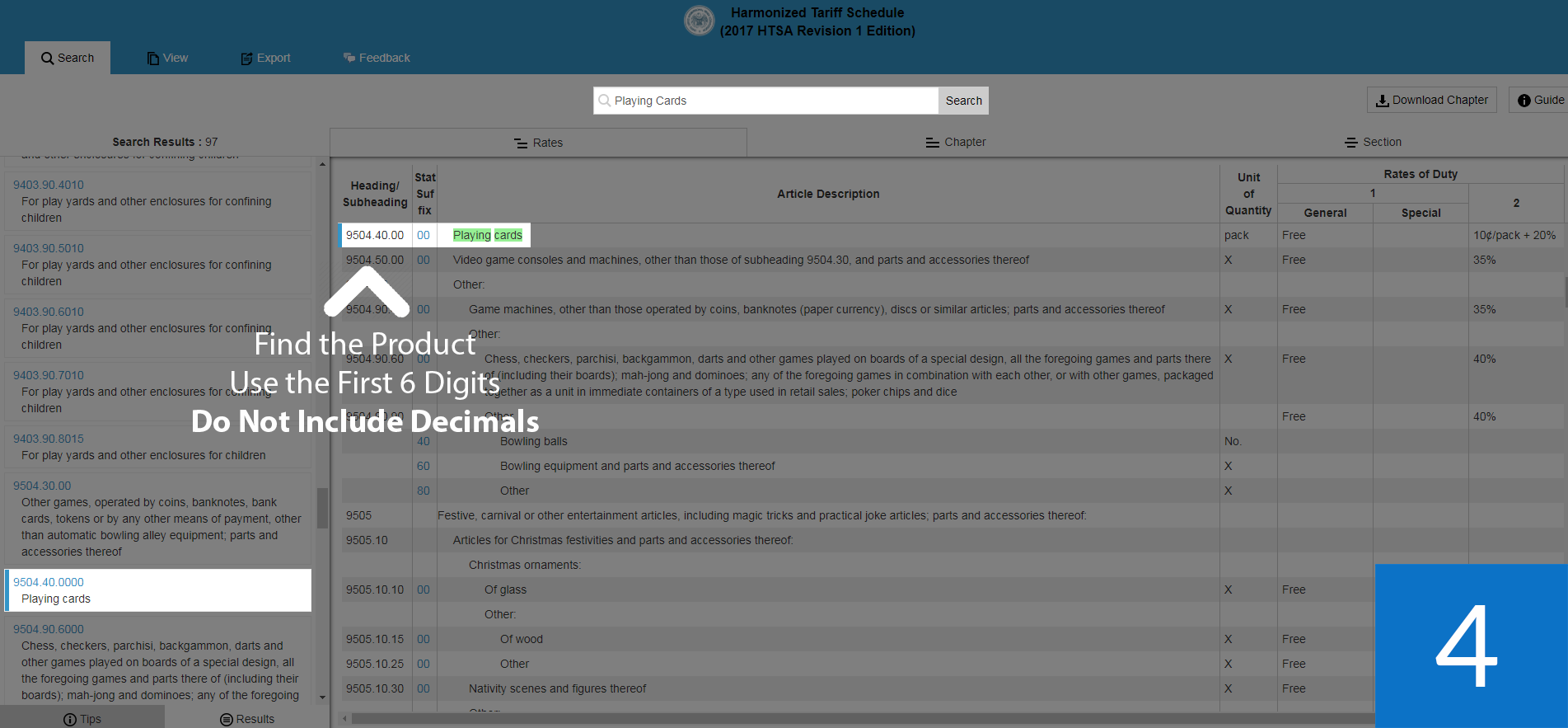 5. Complete Entry Information: You will need to provide the Weight and Tariff Numbers for each entry included in the Shipment.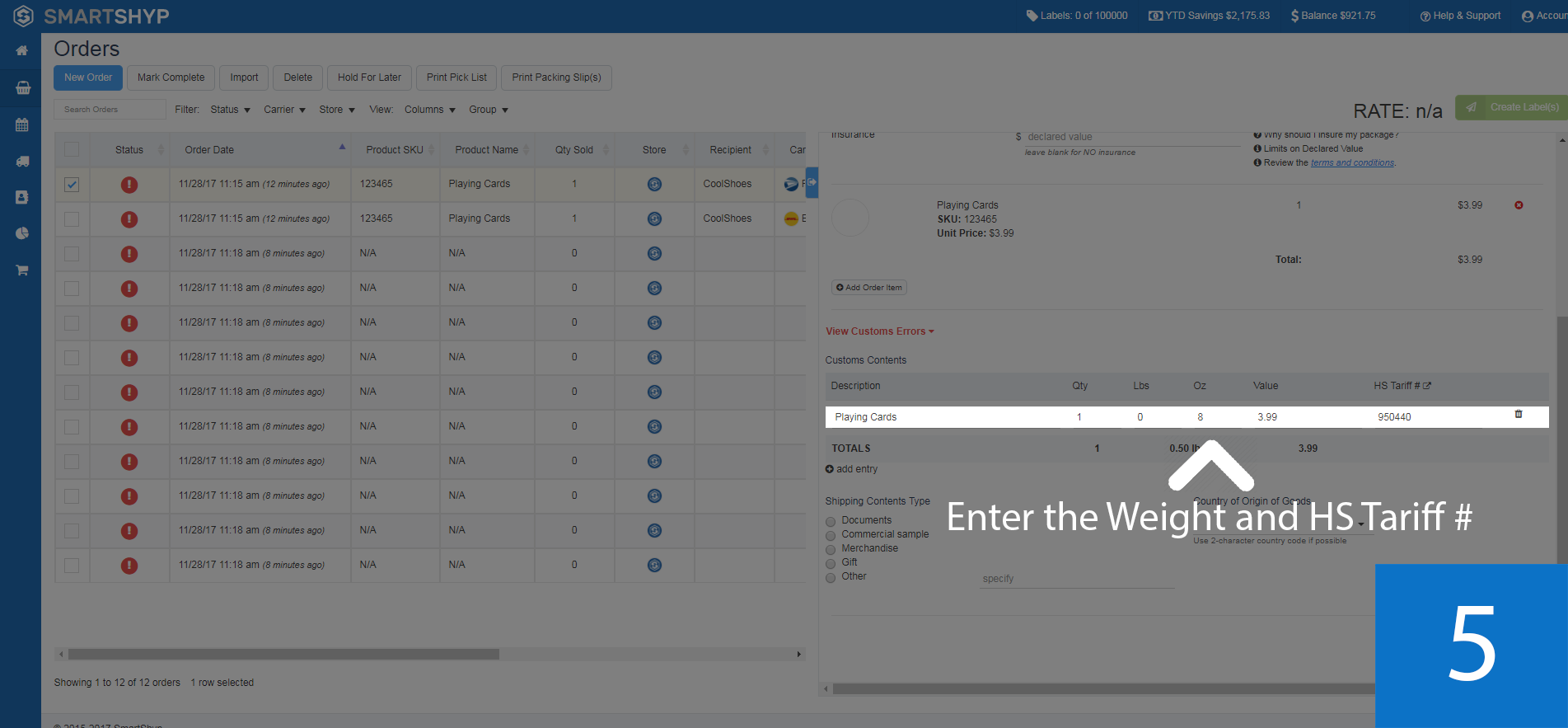 6. Select Type and Origin: Select an option for Shipping Contents Type as well as a Country of Origin of Goods.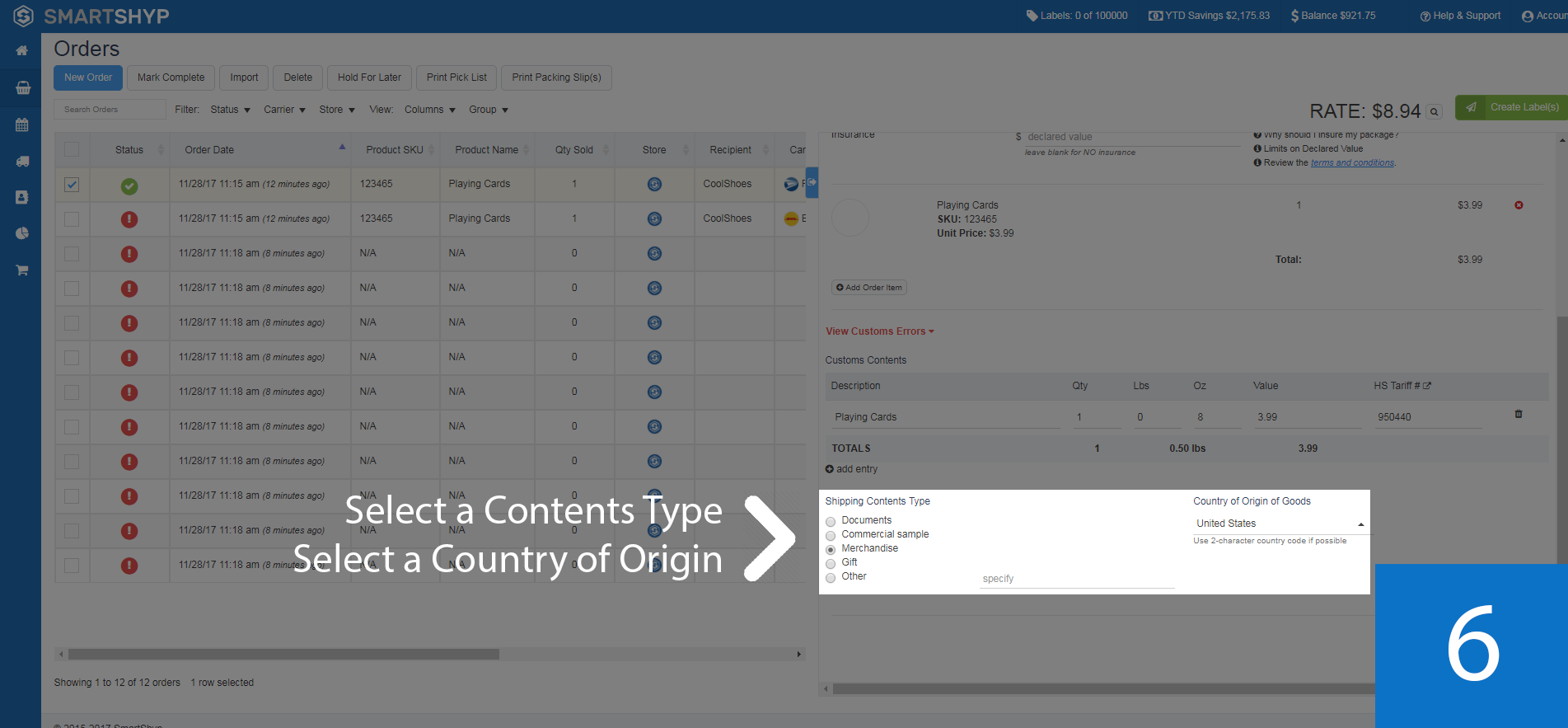 7. Customs Form: That's it! International Customs Declarations will be printed right on the Label.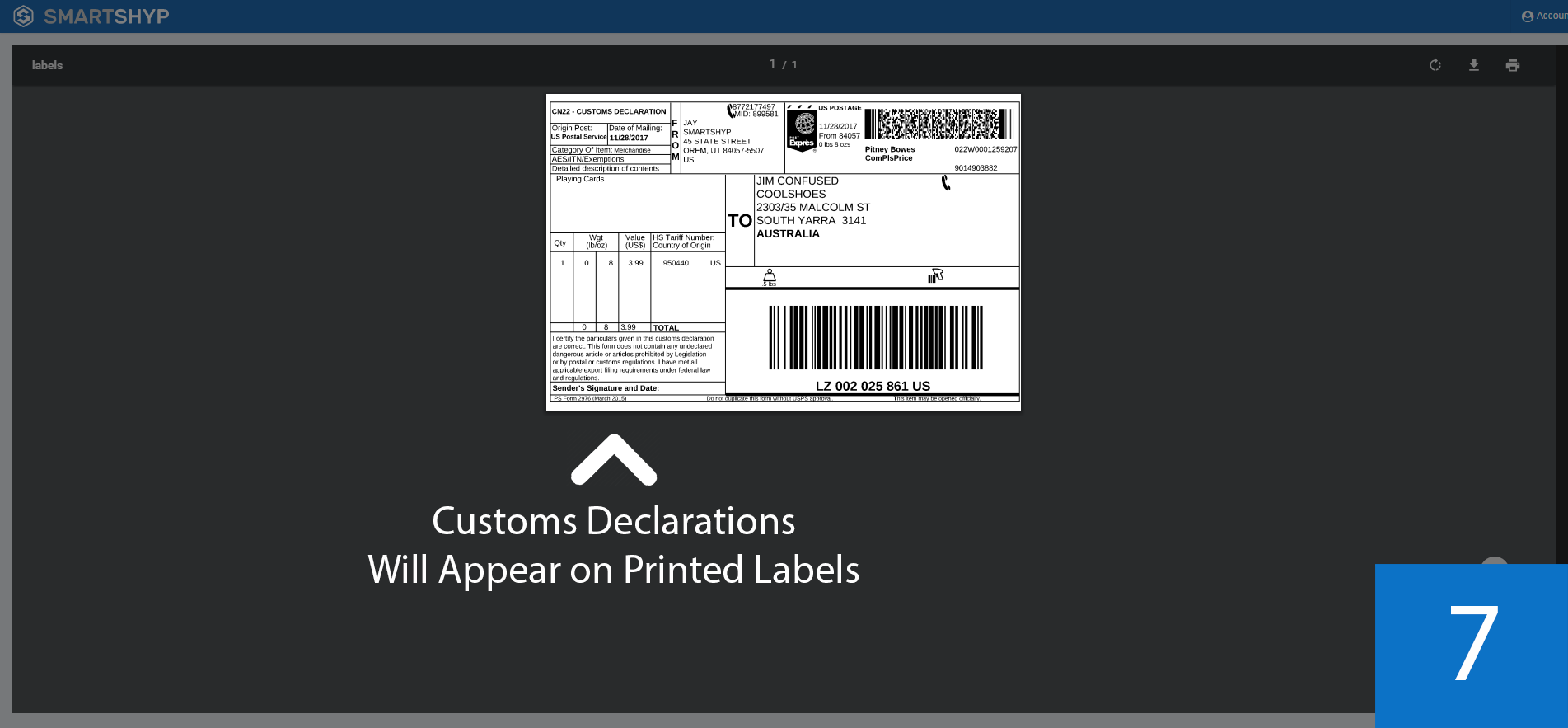 Note: When selecting the Shipping Contents Type to leave the field labeled "specify" blank unless you are using Other as the Type.