SmartShyp is all about simplifying your workflow, streamlining your shipping, and making your life easier. This tutorial will teach you how to clean up your Orders Screen by deleting orders.
1. From the Dashboard: Go to the Orders Page using the Left-Side Navigation Menu.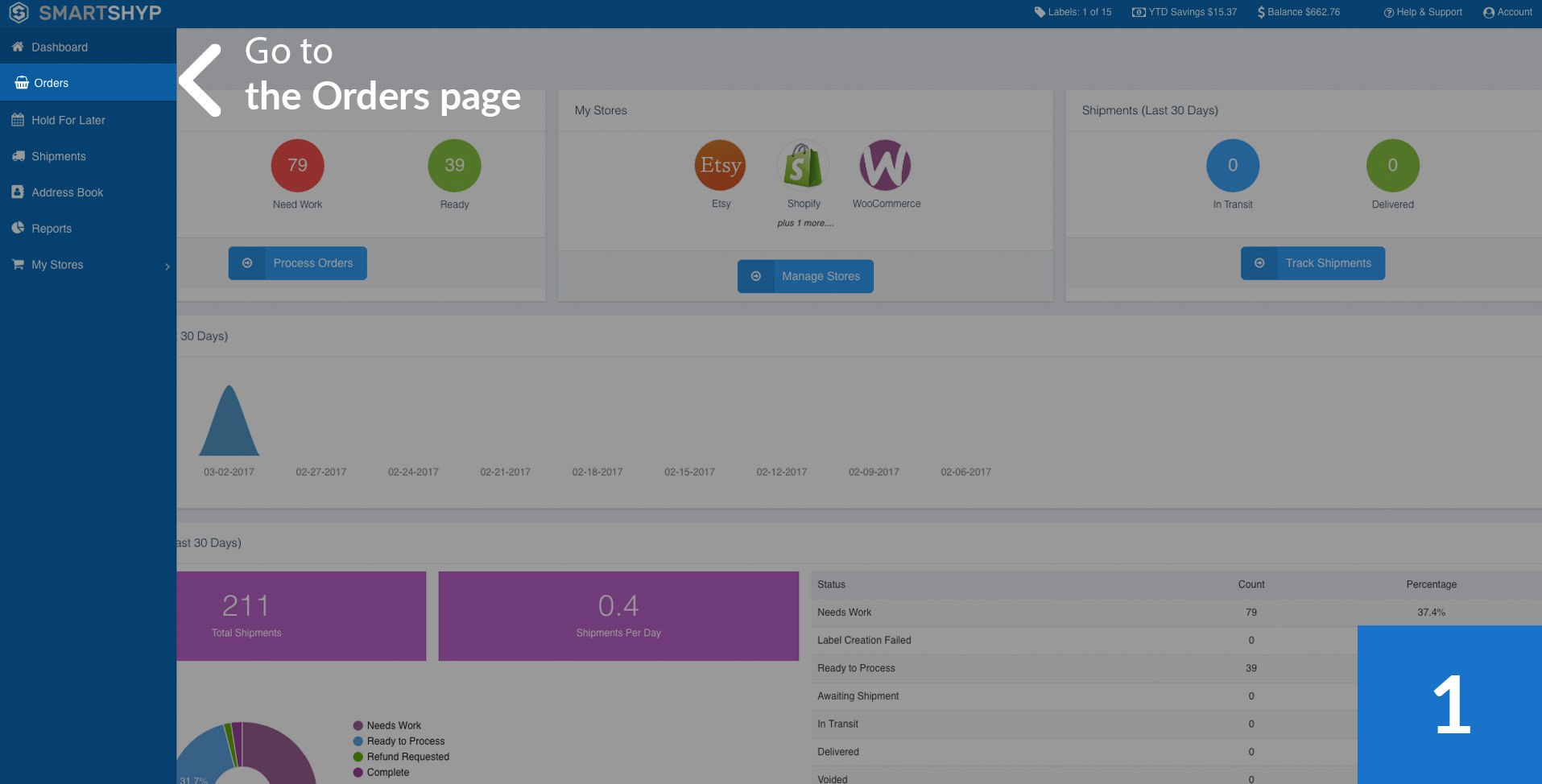 2. Select Orders: Select the Orders you want to Delete. Click here to learn more about Selecting Multiple Orders.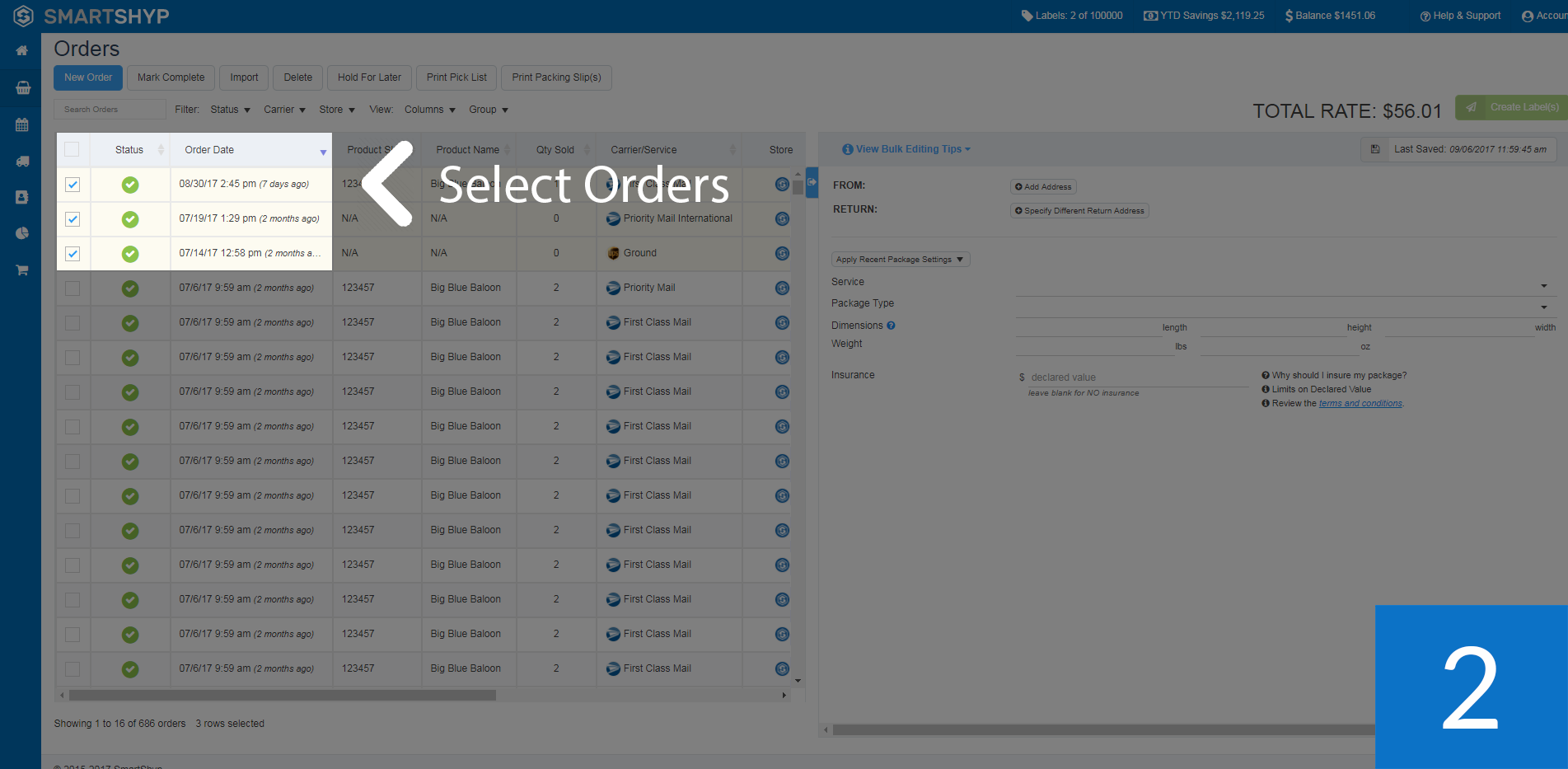 3. Delete Orders: With the orders selected, use the button at the top labeled Delete.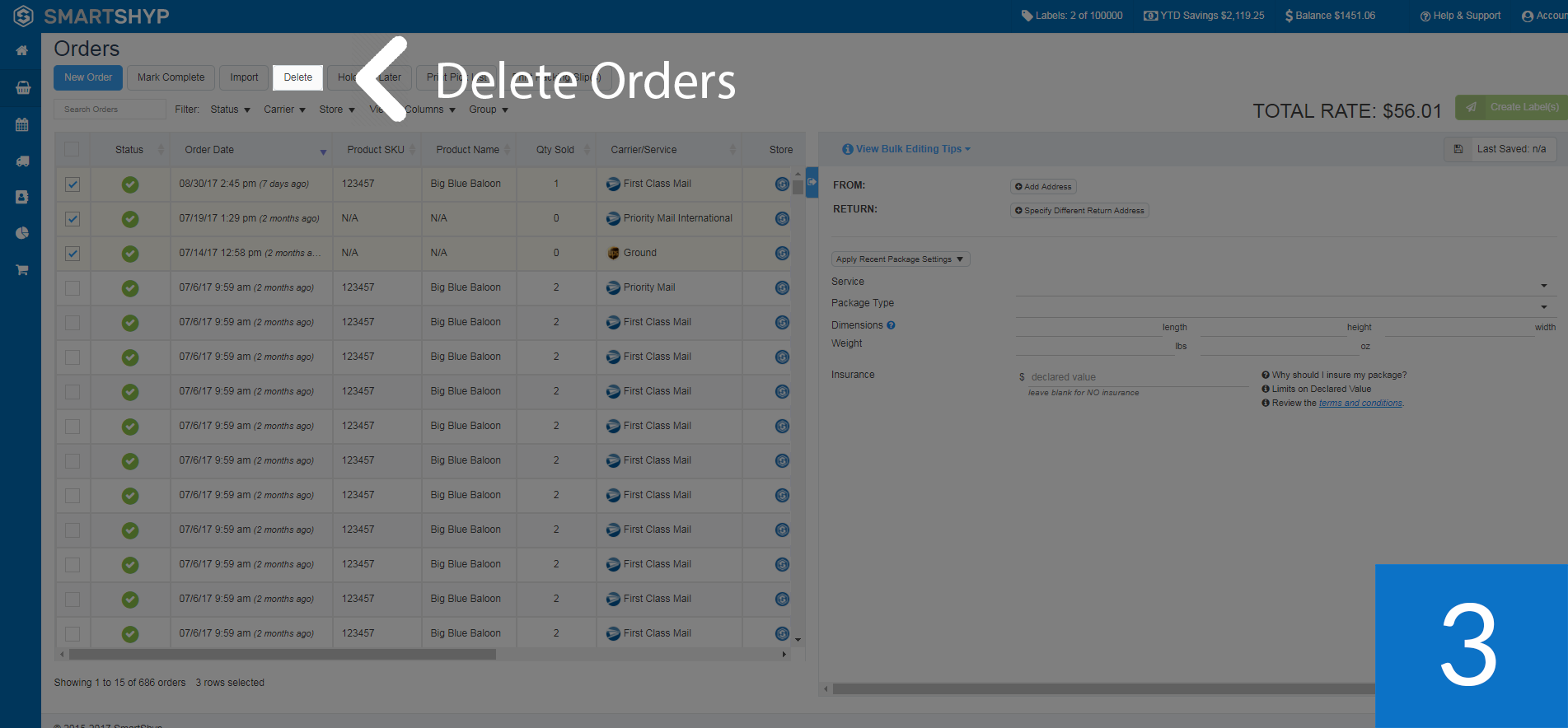 4. Confirm Delete: Before the orders are deleted you will be asked if you are sure you want to delete the selected orders.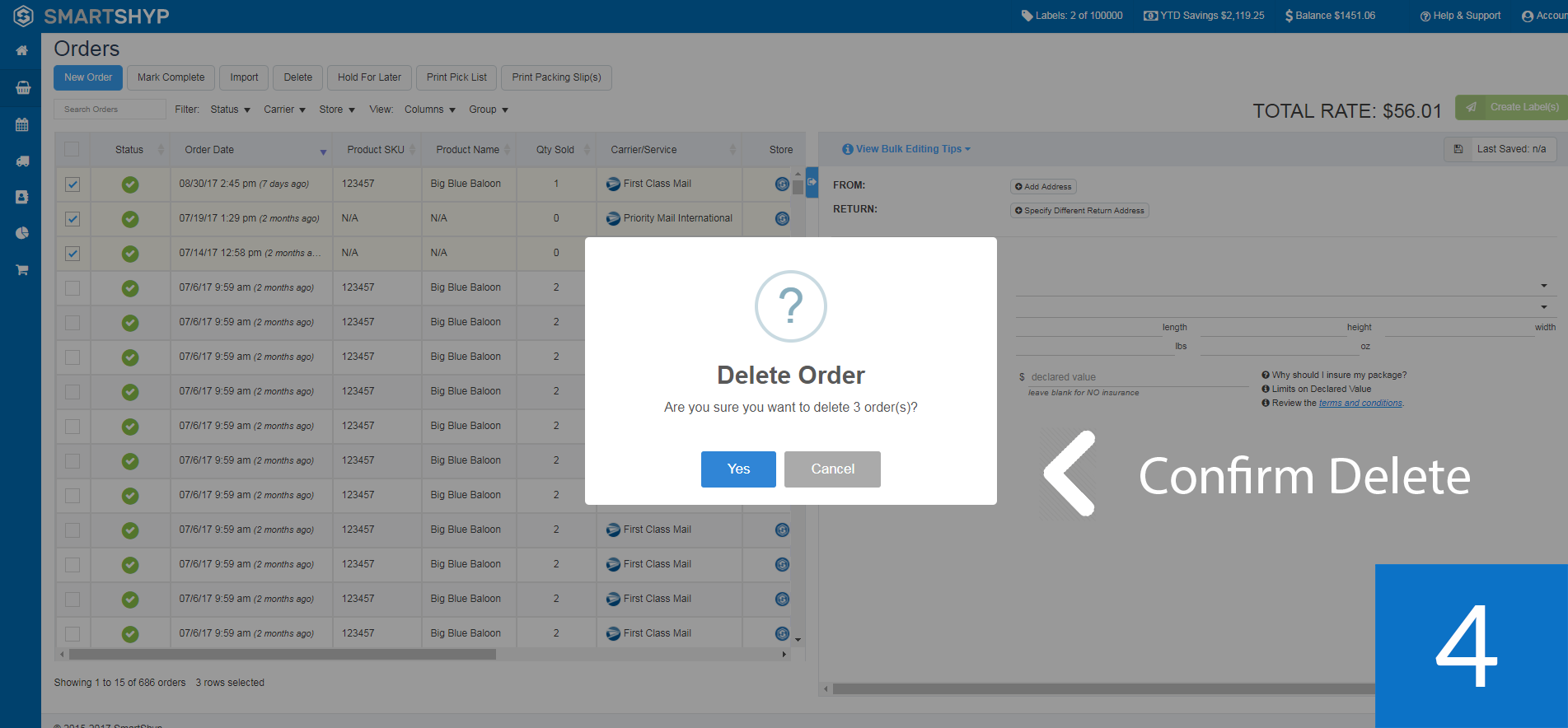 Note: Deleted orders that were Manually Created cannot be restored. Orders from Integrated stores can still be Re-imported.