Speed up your shipping process with SmartShyp's bulk editing feature. Learn the basics of bulk editing a batch of orders.
Select two or more orders on the orders Page.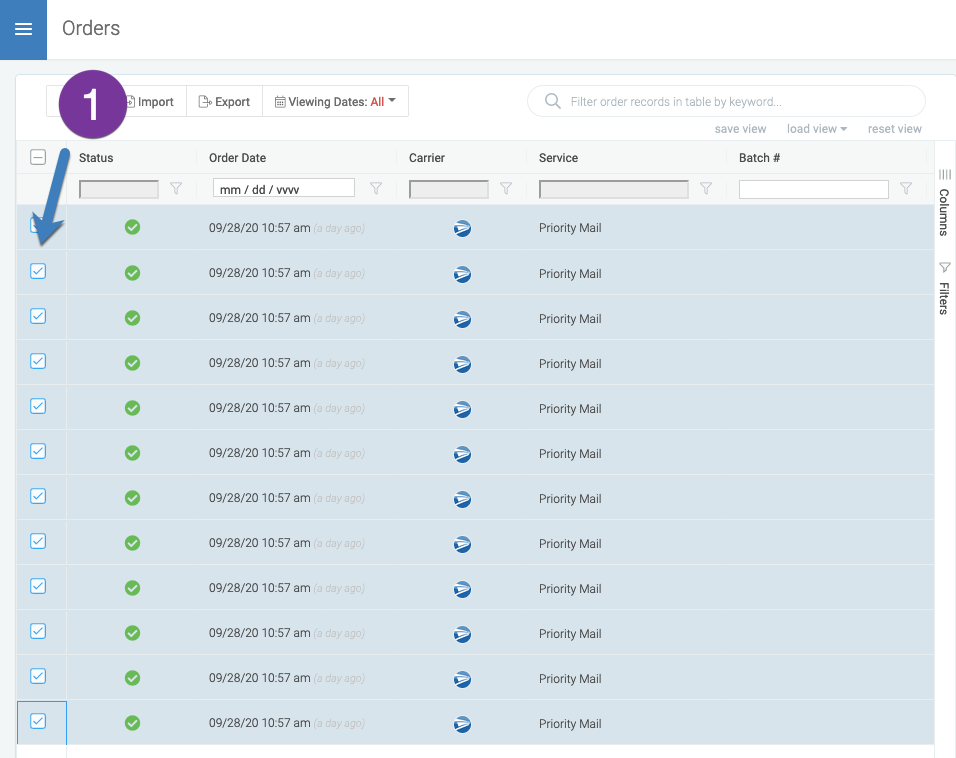 Your screen will expand on the right side to show shipment details where you can edit what needs to be changed.

Here you will be able to update any shipment details that need to be changed. Take note of a few things in the screenshot below.
The address details will be blank since multiple shipments are selected and each shipment might have a different to or from address. If none of this needs to be modified, move to shipment details.
There might be existing details for a specific order that already exists, only change fields that you want to be updated before saving.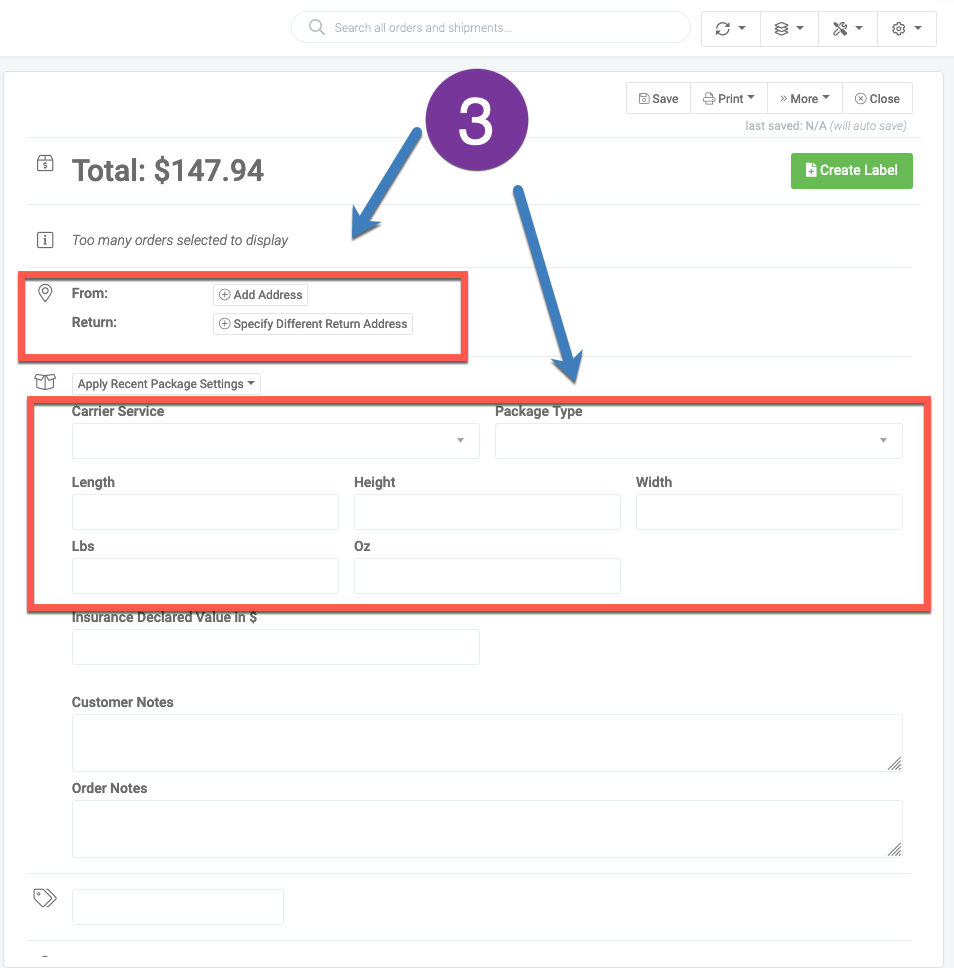 Let's assume that you are wanting to update carrier service, package type, L x H x W, and order weight for a batch of similar orders. Once you enter all your shipment details click "Save" and all orders will be updated and a rate should display for your batch.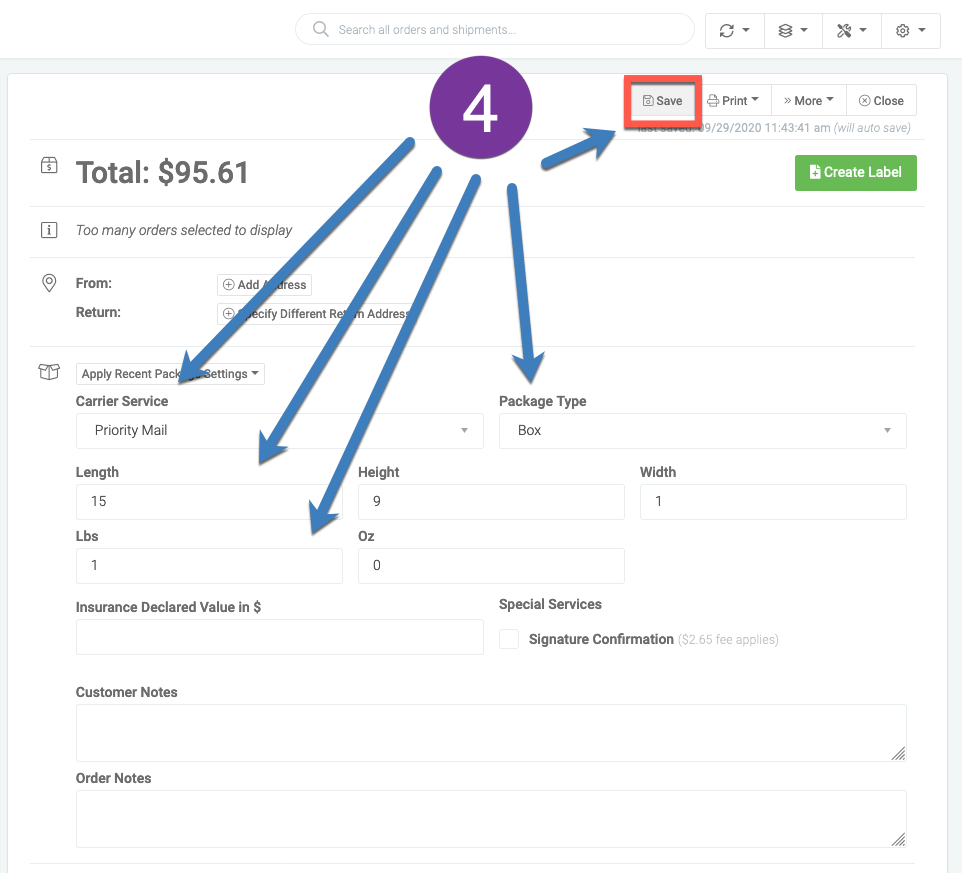 If you are ready to create labels for your batch of orders click "Create Label" to finalize.

You will receive an error message if all of your orders are not in ready status. You can check specific orders with a not ready status to see which details need to be corrected.
---