Customizing your profile in SmartShyp is easy. The profile menu allows you to update your contact information as well as change your password.
From the Dashboard: Hover over the Account Menu in the top-right corner and click on Profile.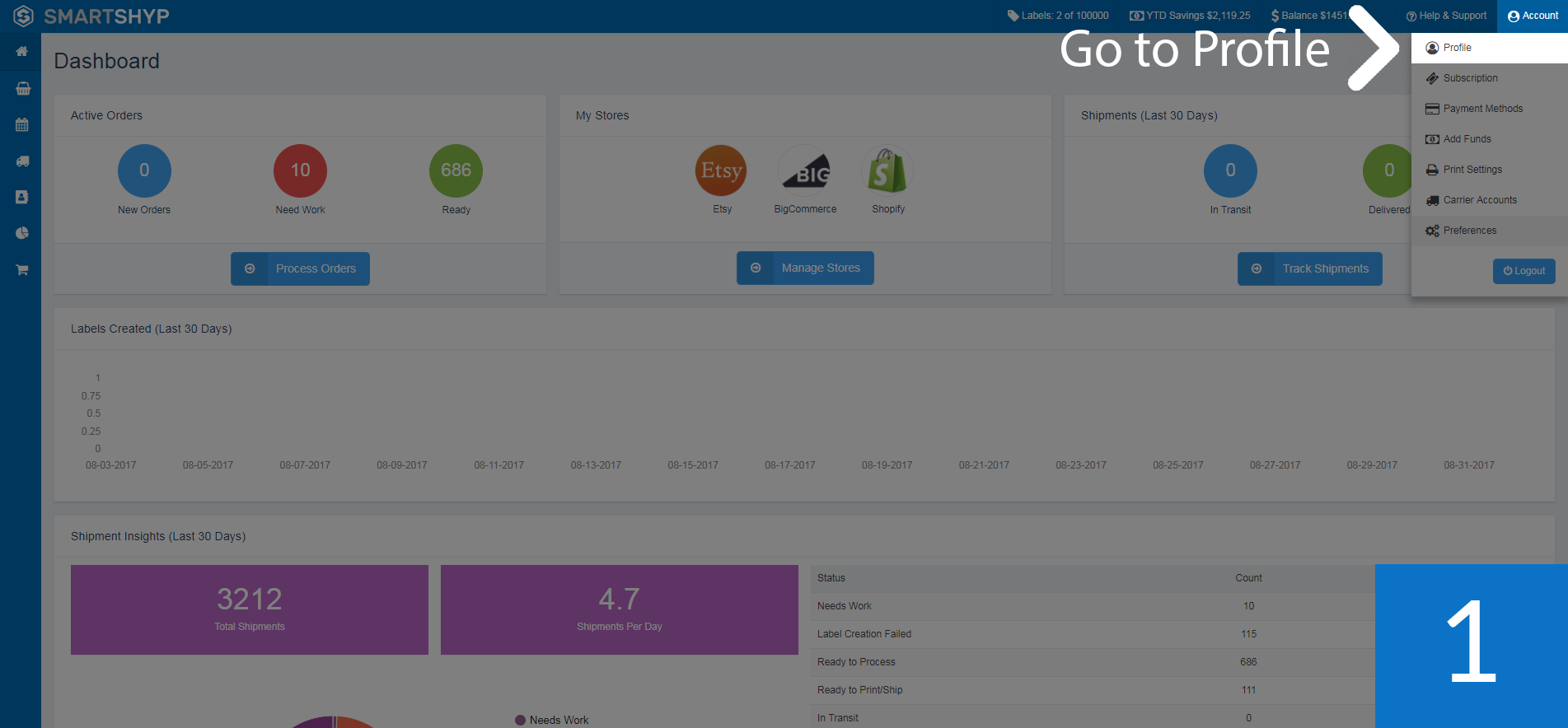 Actions for Profile: Use the following image as a reference for each description below.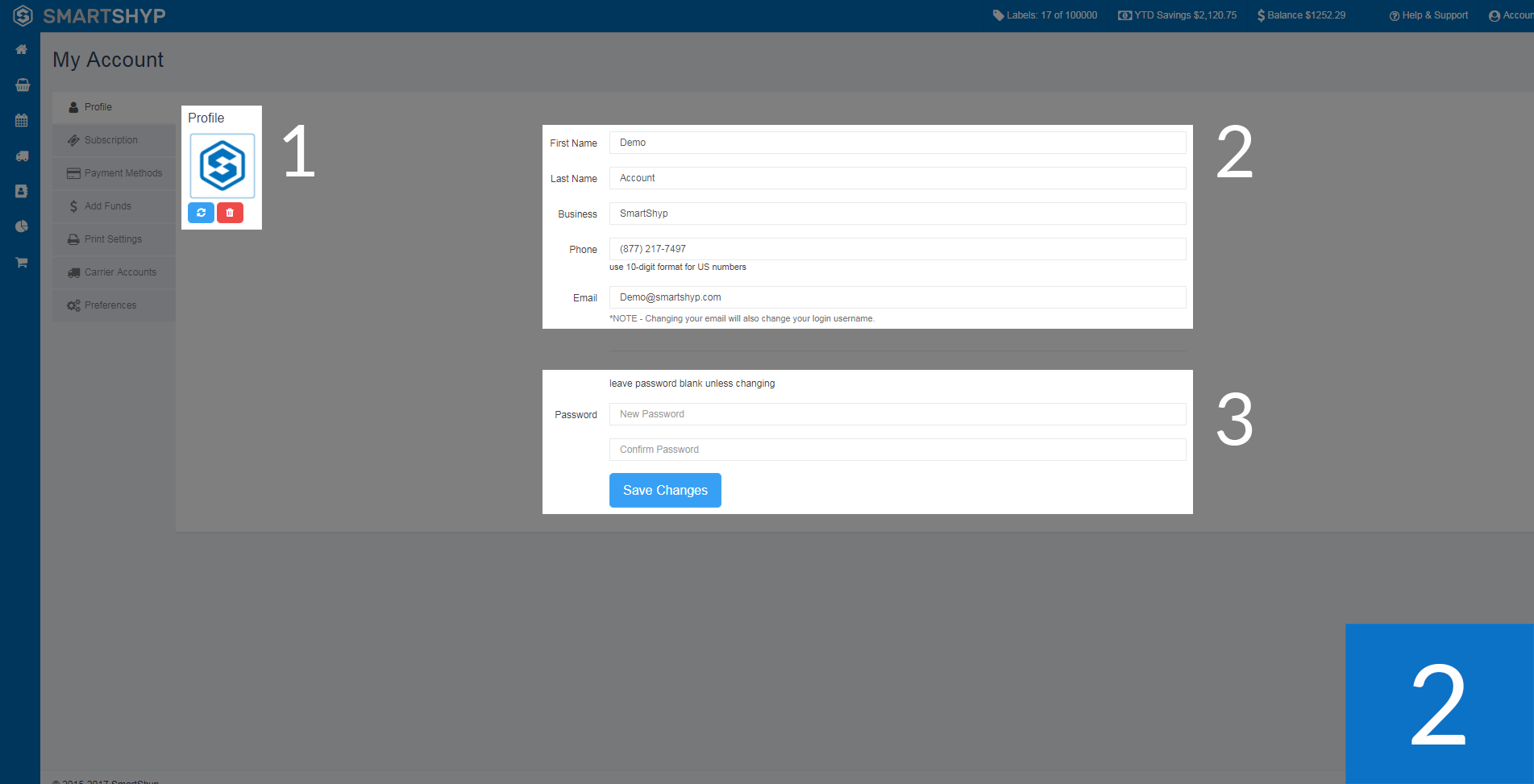 1. Profile Picture: Use the blue refresh icon to upload a new profile picture. Use the red trash can to remove it.
2. Update Contact Info: Use these fields to update your contact information. Note: The email address on this page is the email address you will use to log in. If you change your email here, you will need to use the new one next time you log in to SmartShyp.
3. Update/Change Password: Use these fields only if you want to change your password – otherwise, leave these fields blank.
Note: Always remember to Save Changes on any account settings you make using the button in the bottom-right corner.