In the event that an insured package is lost or damaged, you can file a claim to recover the value you declared. The insurance purchased and claims filed through SmartShyp are handled by Shipsurance.
1. From the Dashboard: Locate the Order you want to file a claim for on one of the Shipments pages.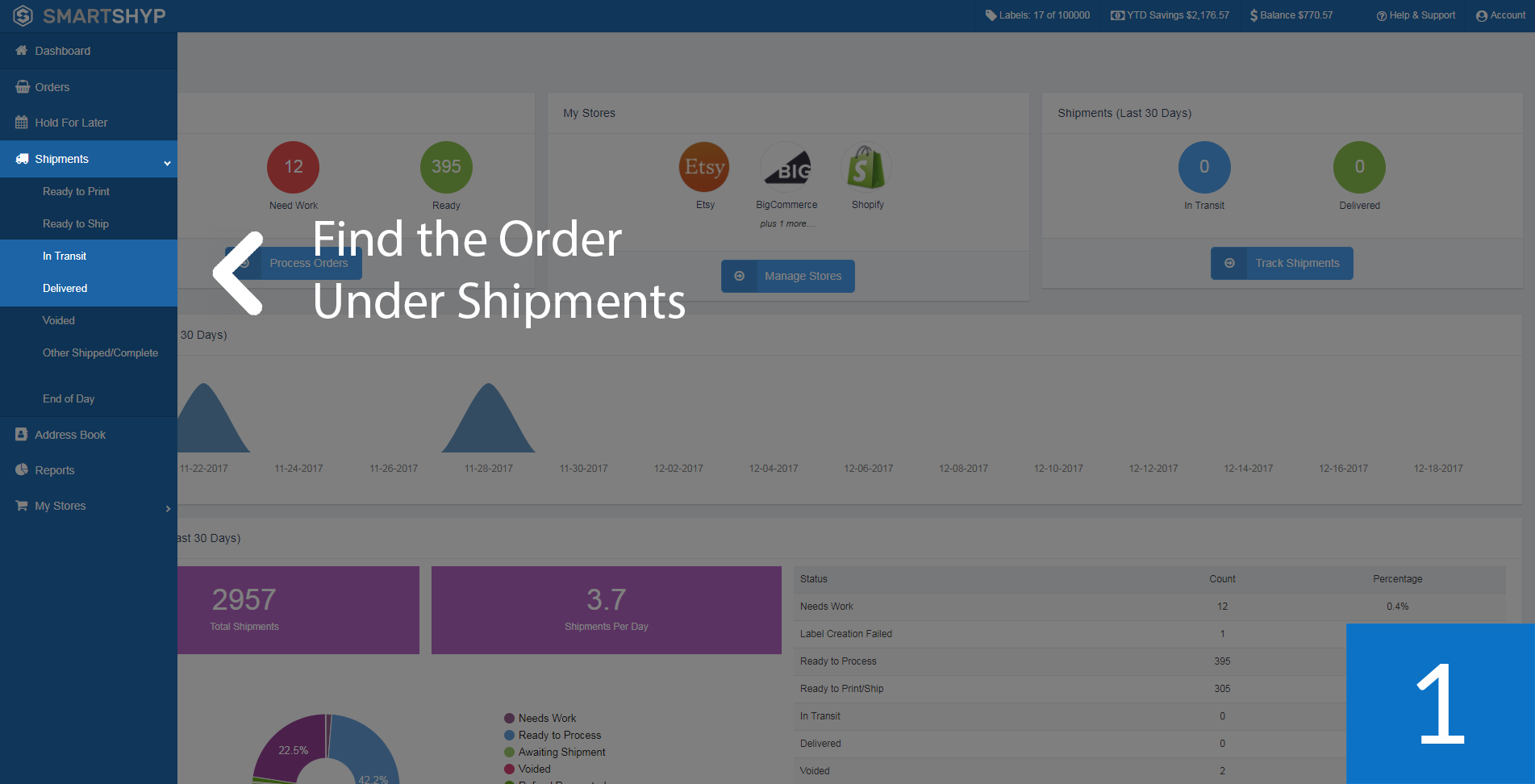 2. Select Order and File Claim: Select the Order you wish to file a claim for and click File Claim in the right-side panel.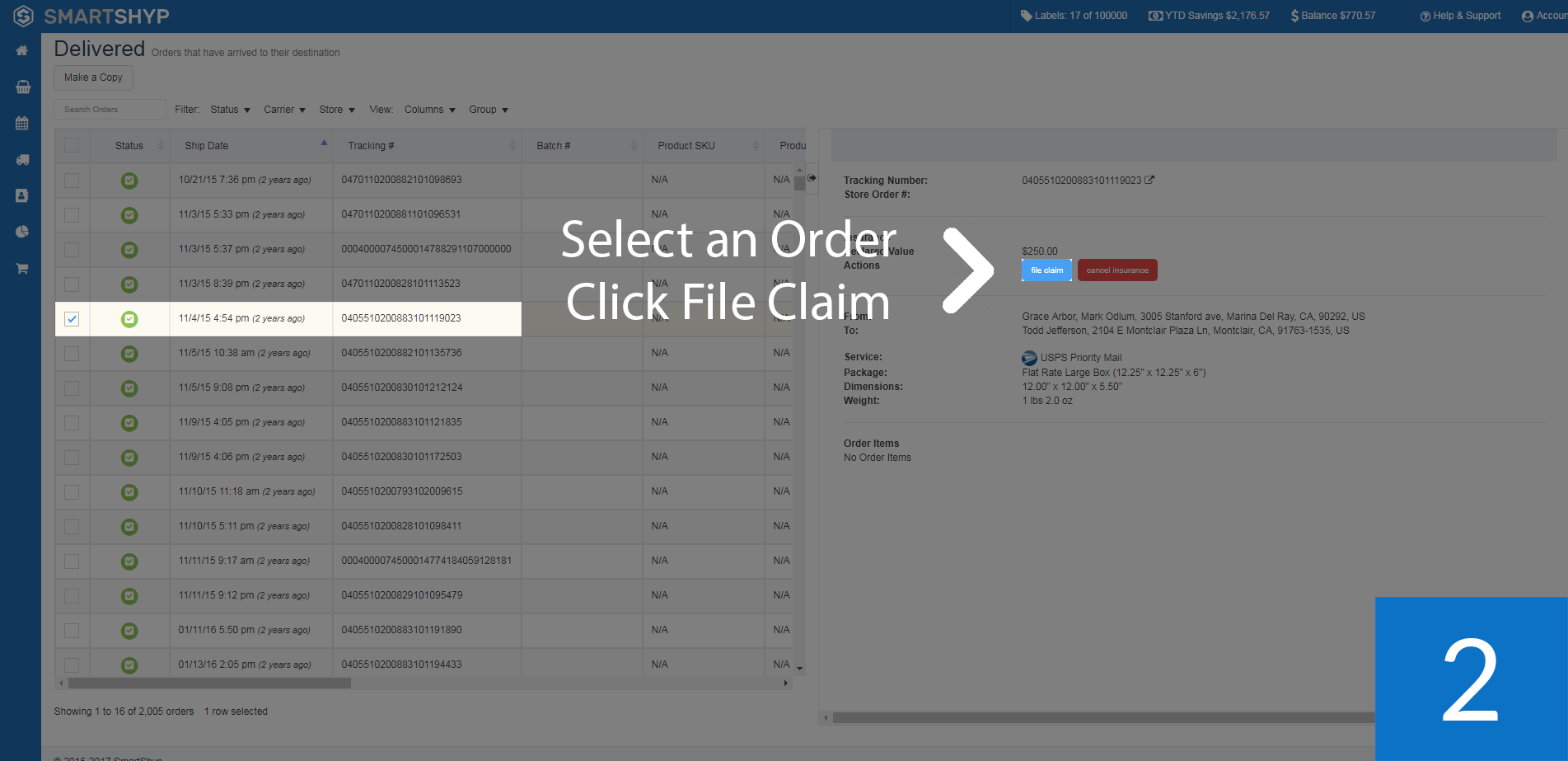 3. Provide Claim Details: Fill in all the fields in the SmartShyp dialogue and click File Claim in the bottom-right corner.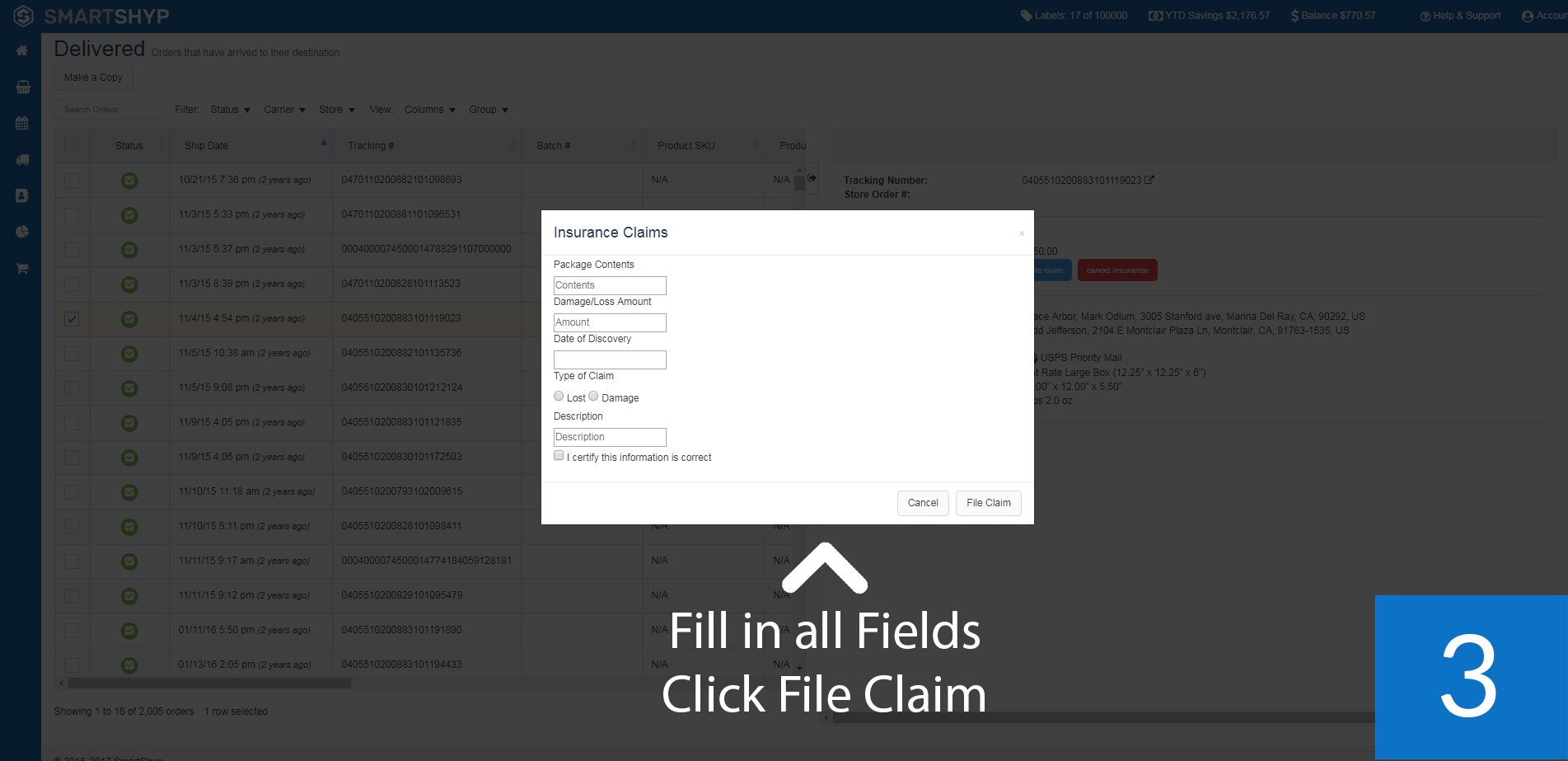 4. Finish Claim Application: You will be taken to a 3rd party website to complete an application and submit your Insurance Claim.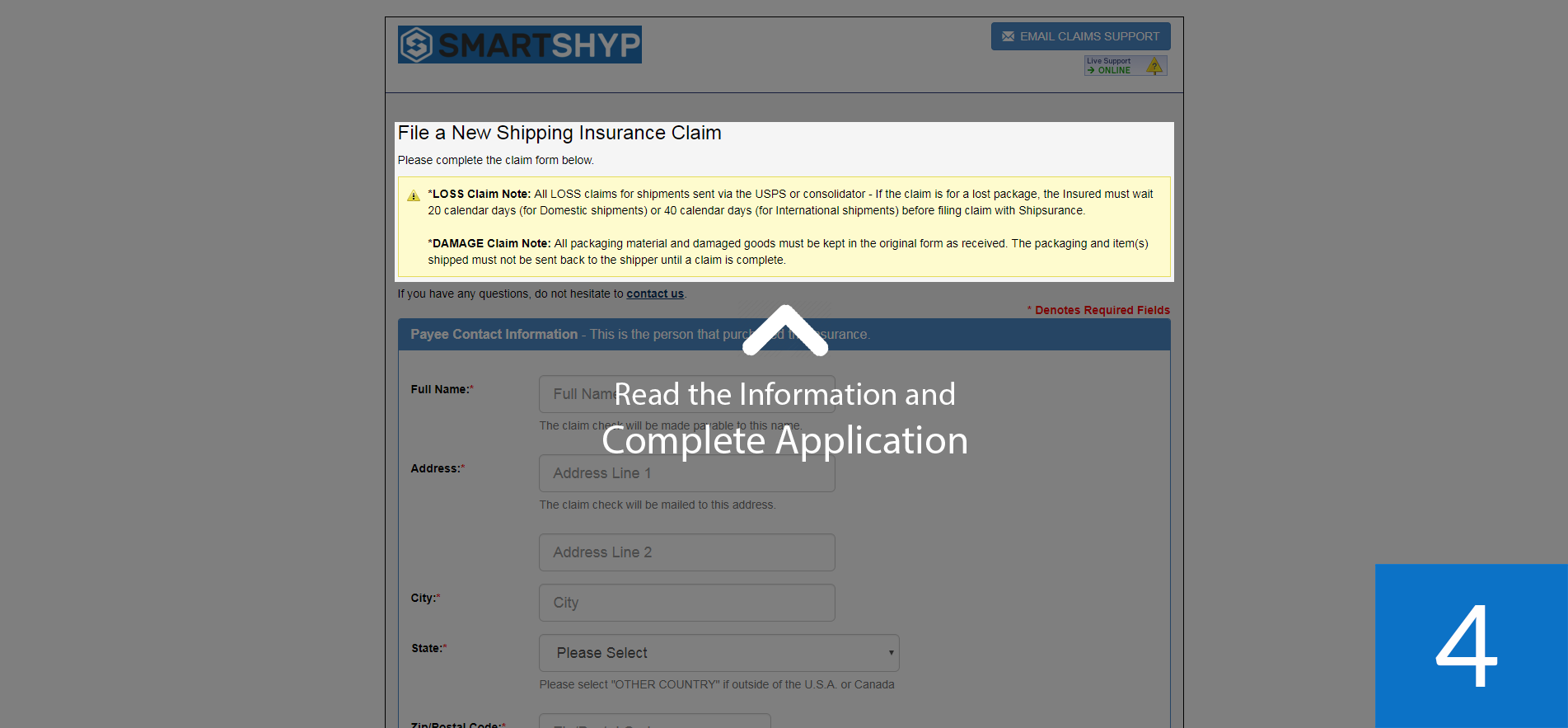 Note: To learn more about Filing Insurance Claims, visit the Shipsurance website or view the Claims Application.