Clean up a cluttered orders screen by Holding Orders for a Later Date. Any time you have orders that you will not be preparing right away you can move them to a separate screen until a date you specify.
1. From the Dashboard: Go to the Orders Page using the Left-Side Navigation Menu.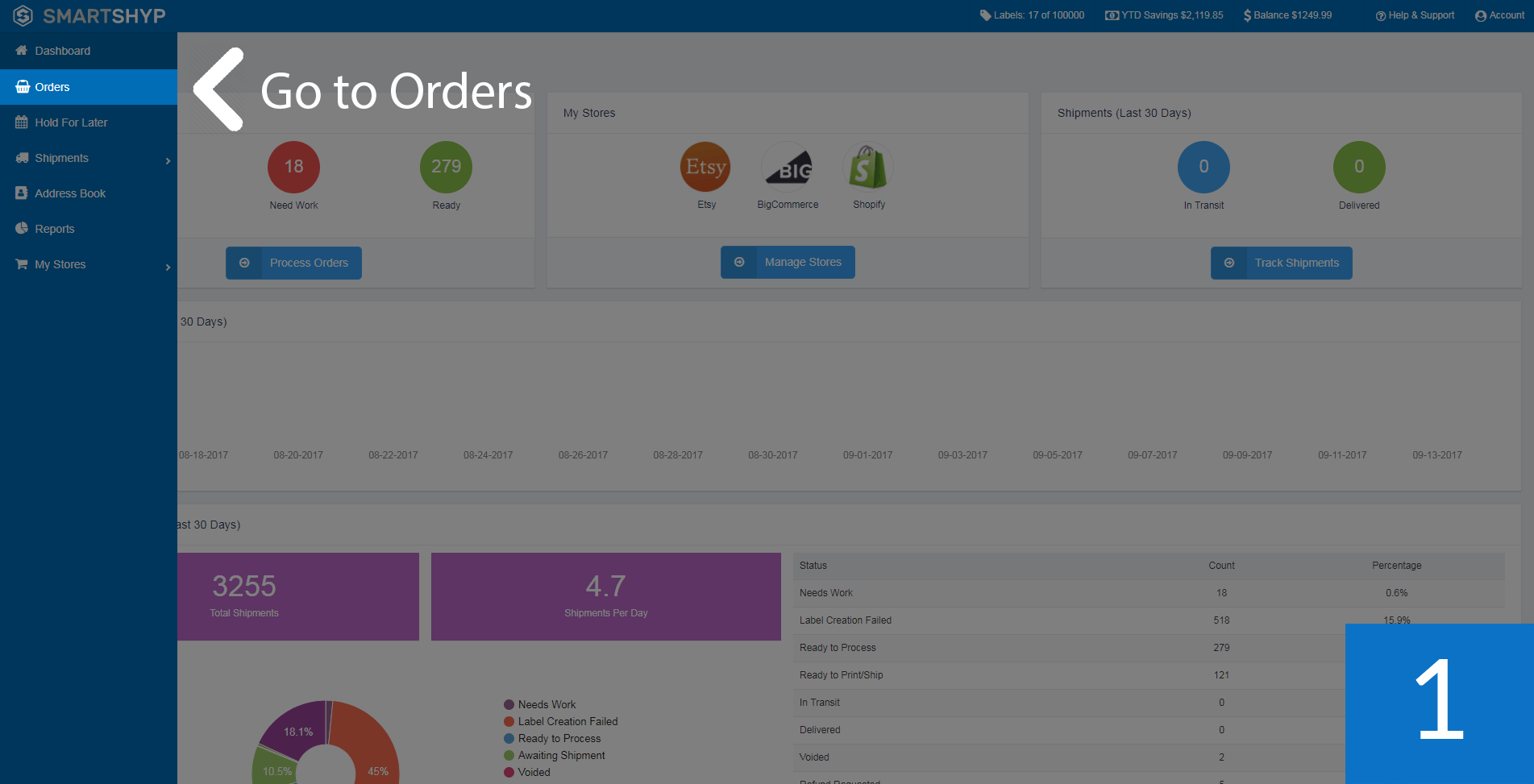 2. Select and Hold Orders: Select any number of orders to hold and use the button labelled Hold For Later.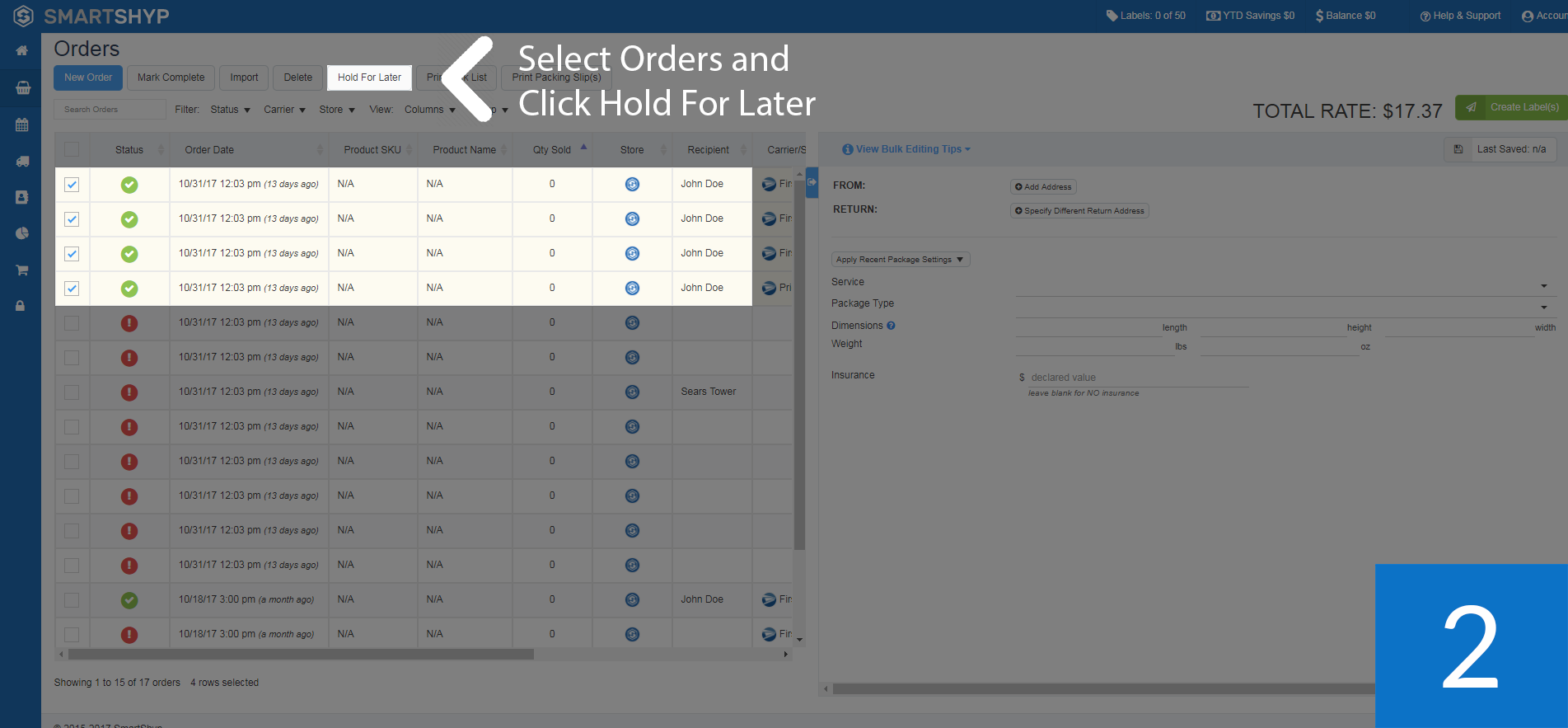 3. Set a Hold Till Date: Select a date on which you would like these orders to move back to the Orders Page.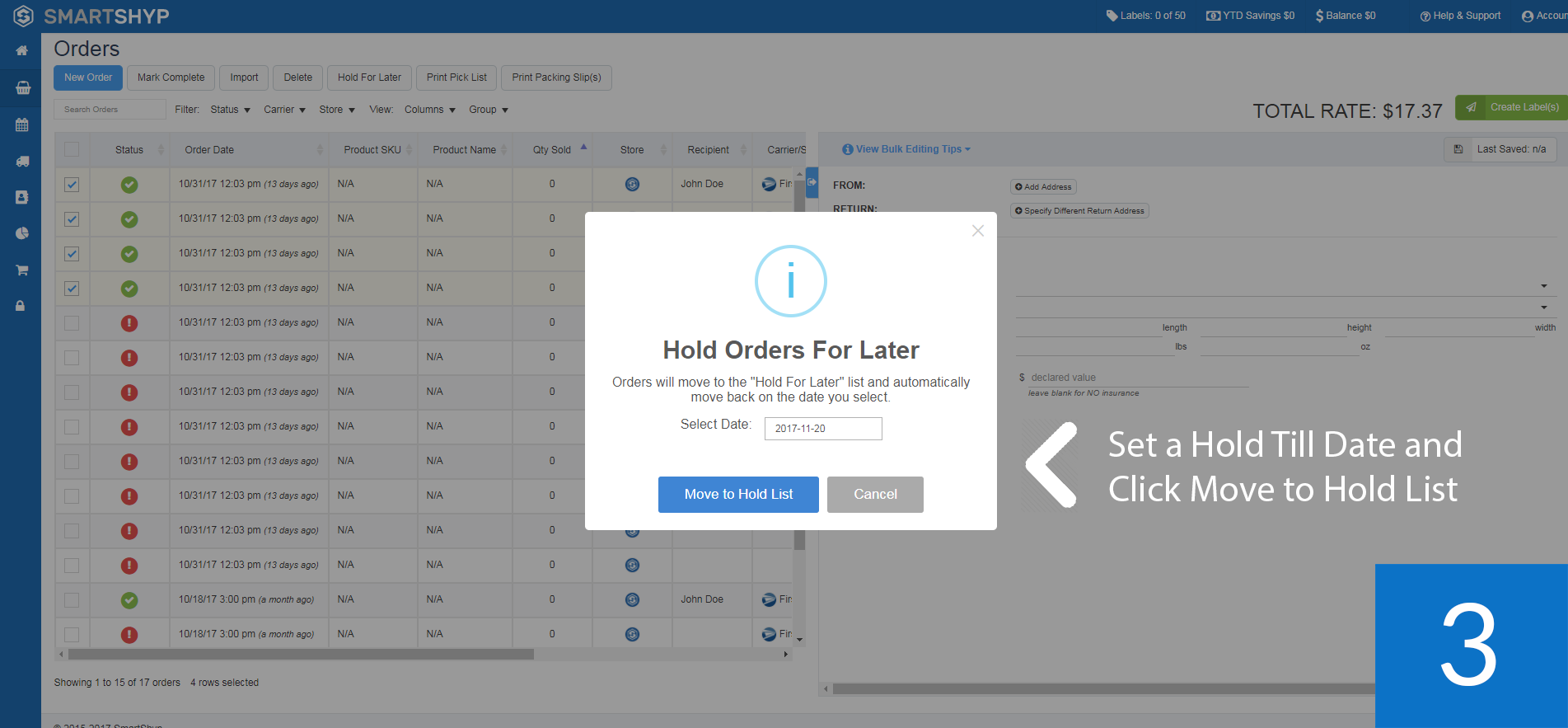 4. Hold For Later Page: Held orders will automatically move to the Hold For Later page.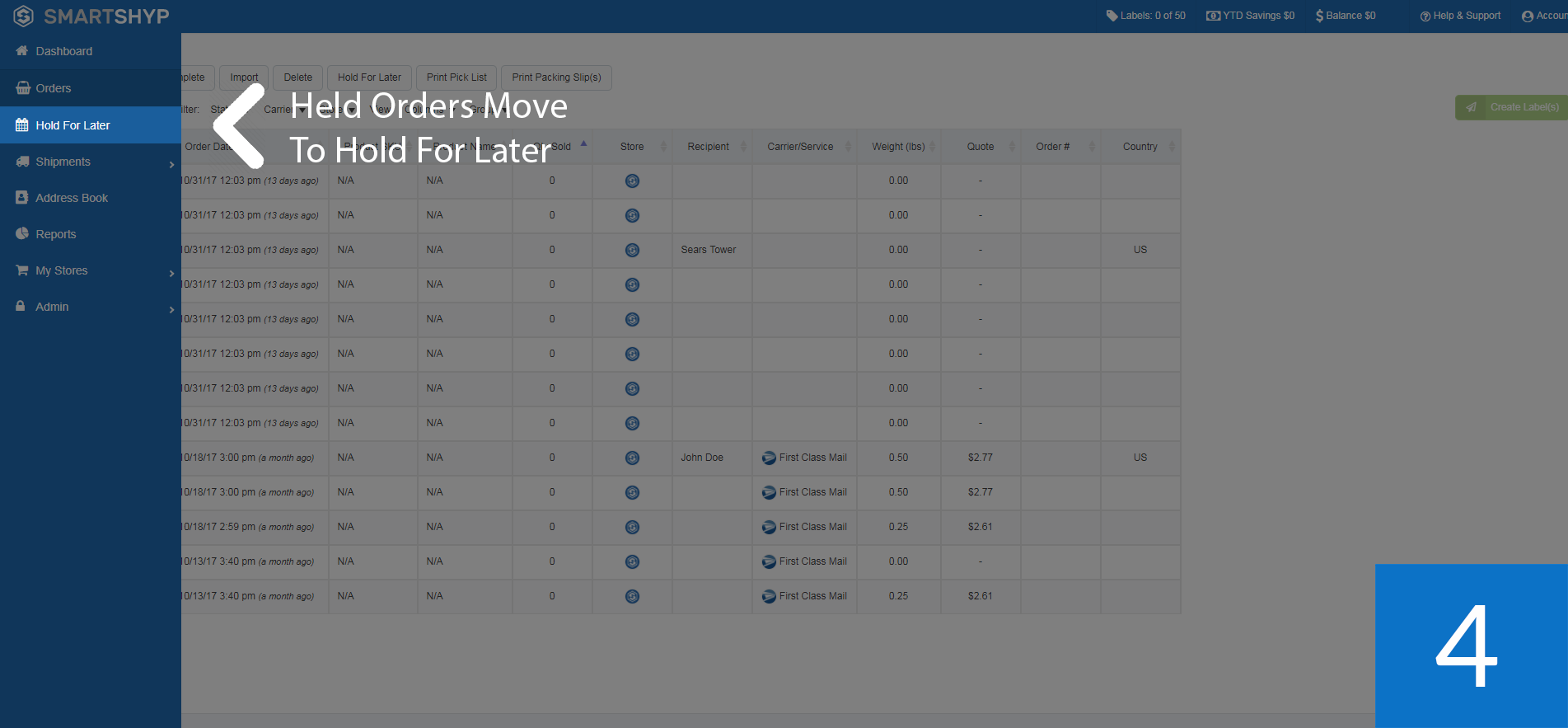 5. Removing Holds: To return orders to the Orders Page, select the orders and use the Remove Hold button.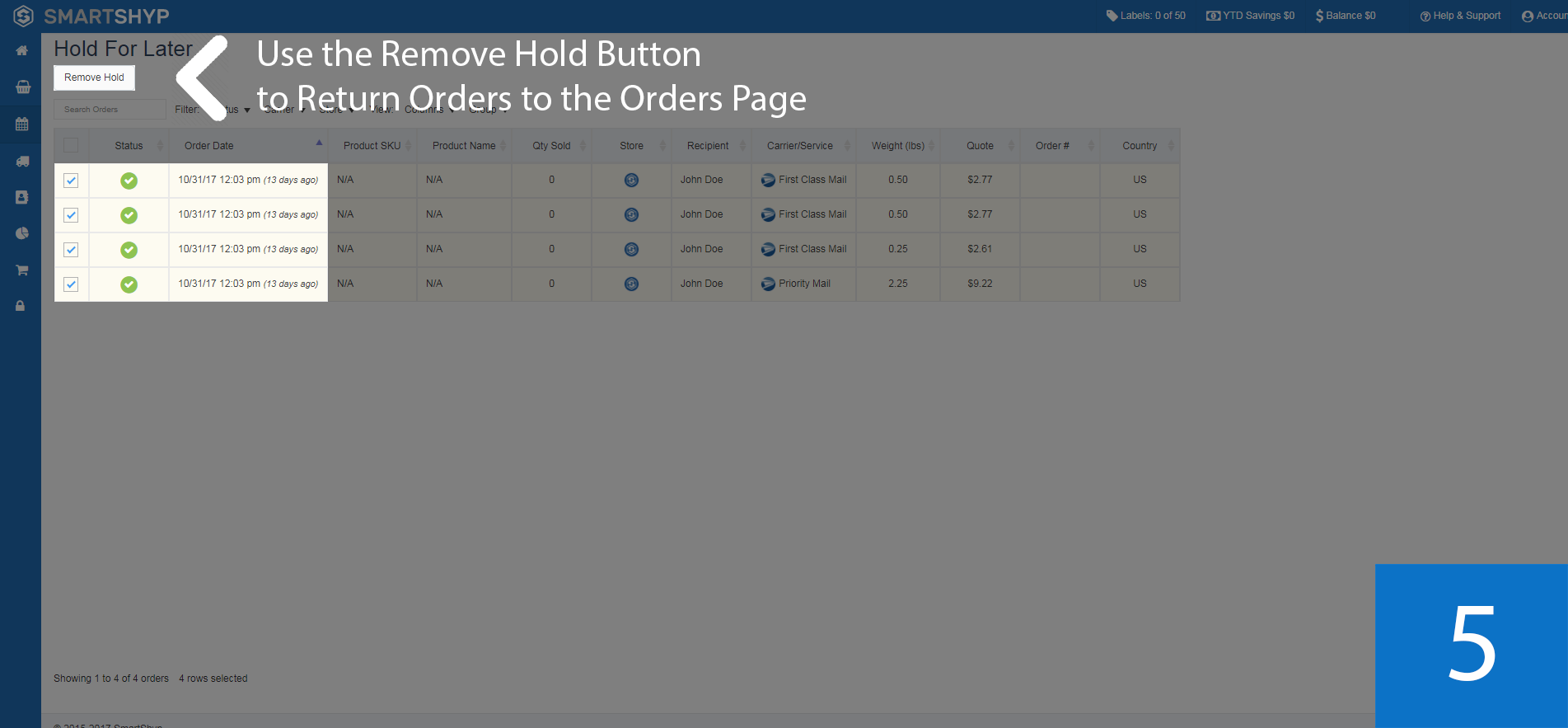 Note: Orders you place on hold will automatically move back to the Orders Page on the date you selected when creating the hold.