SmartShyp makes it easy to import orders from non-integrated stores. All you need to do is export a CSV file from your store and Import your Orders into SmartShyp.
1. From the Orders Page: Use the button at the top labelled Import and select a file to upload.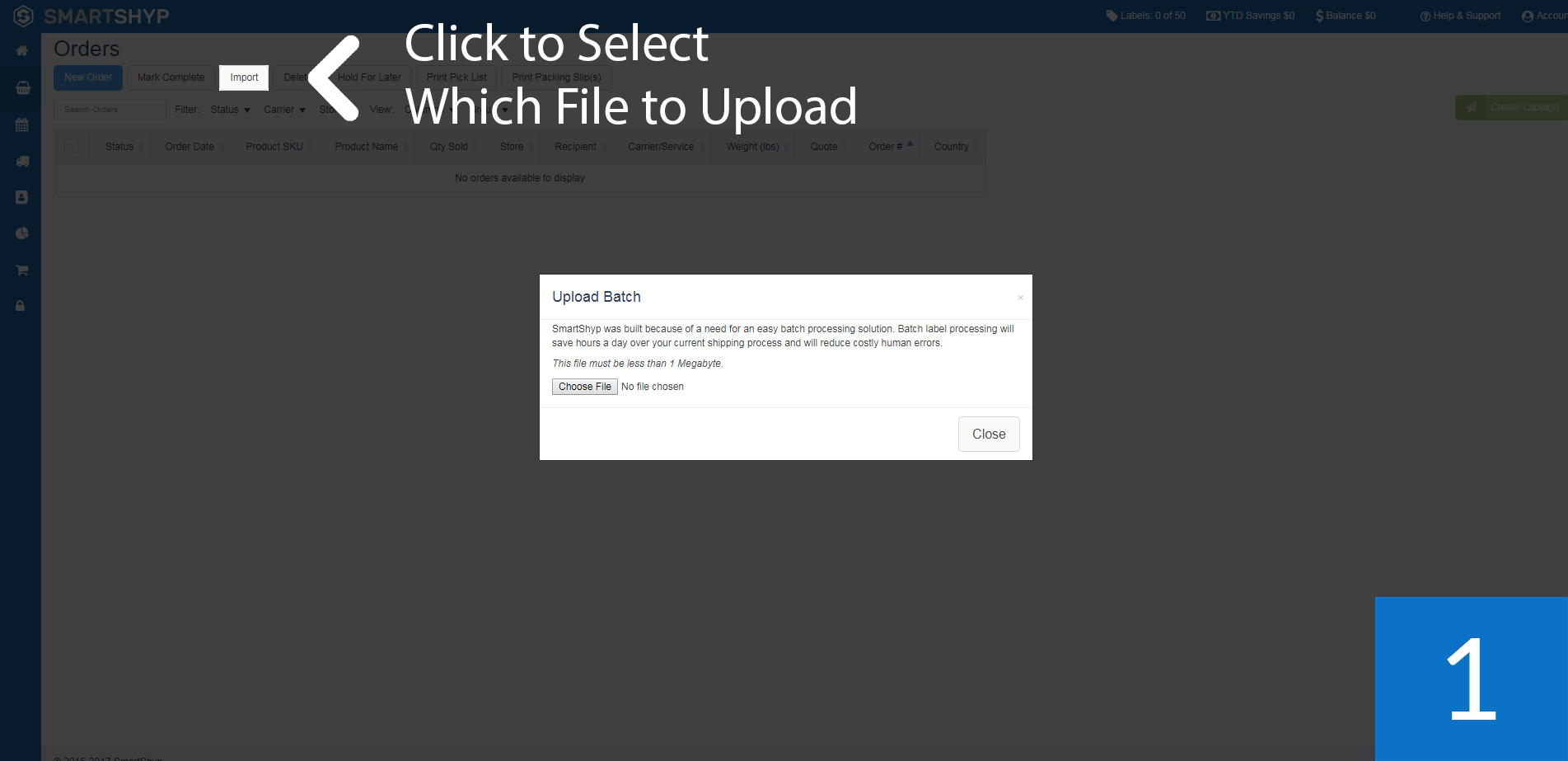 2. Map Columns: Assign each column to match SmartShyp Parameters to the Order Information contained in your CSV file.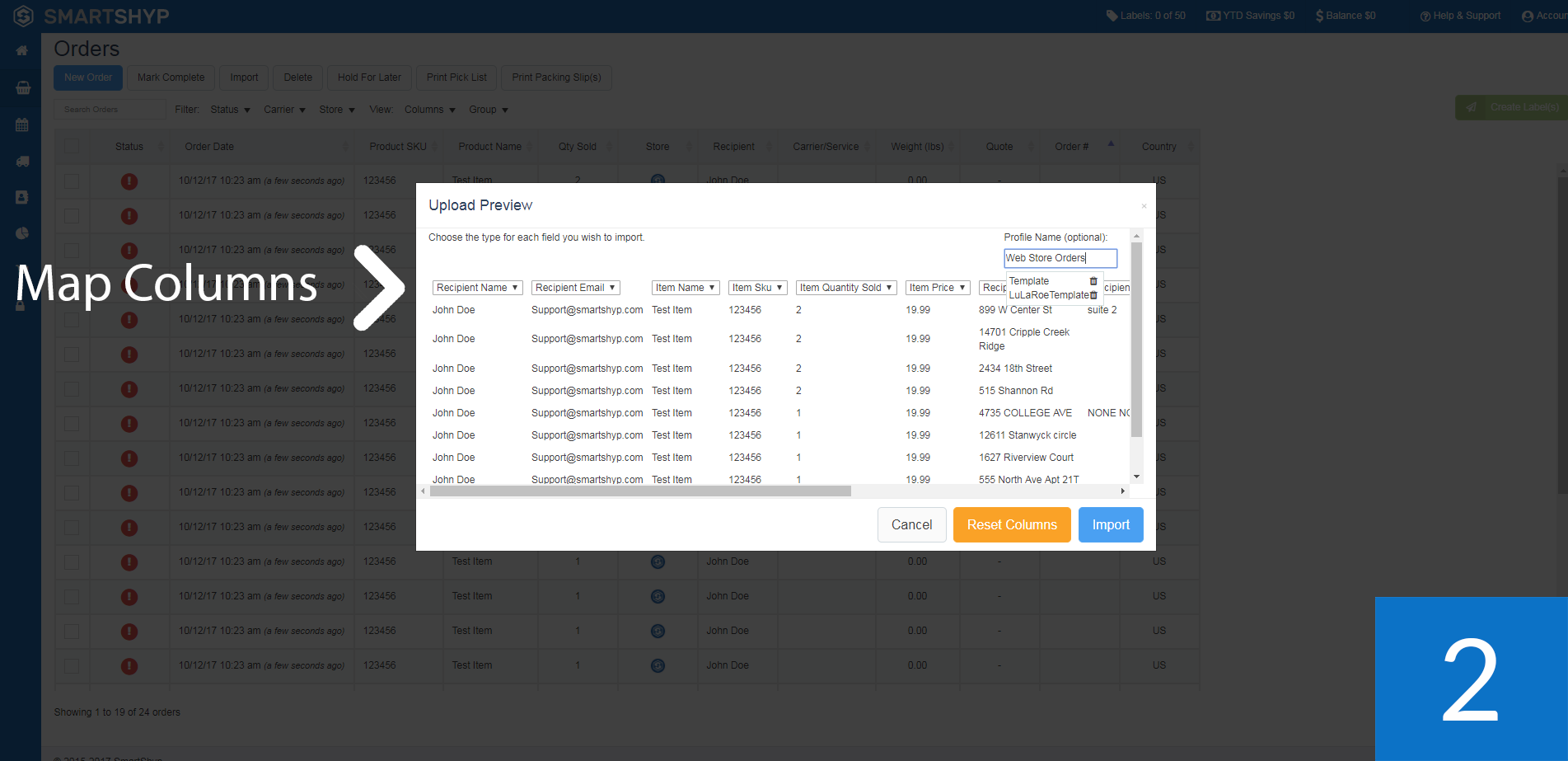 3. Save Template and Import: Enter a Profile Name in the box at the top of this window and click Import to save an Import Profile.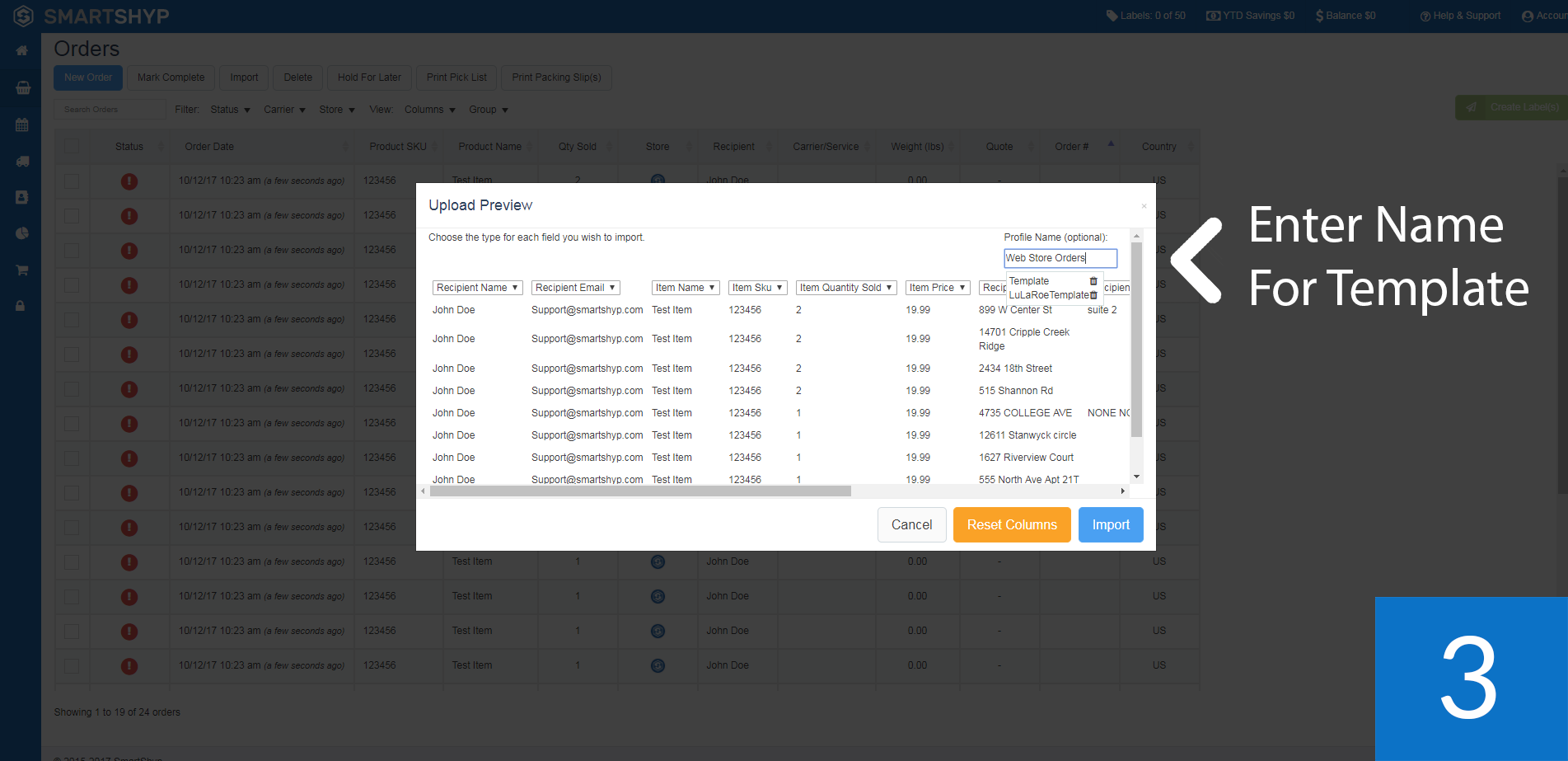 4. Orders Page: The file will be processed into our database. Once complete, the orders will appear on the Orders Page.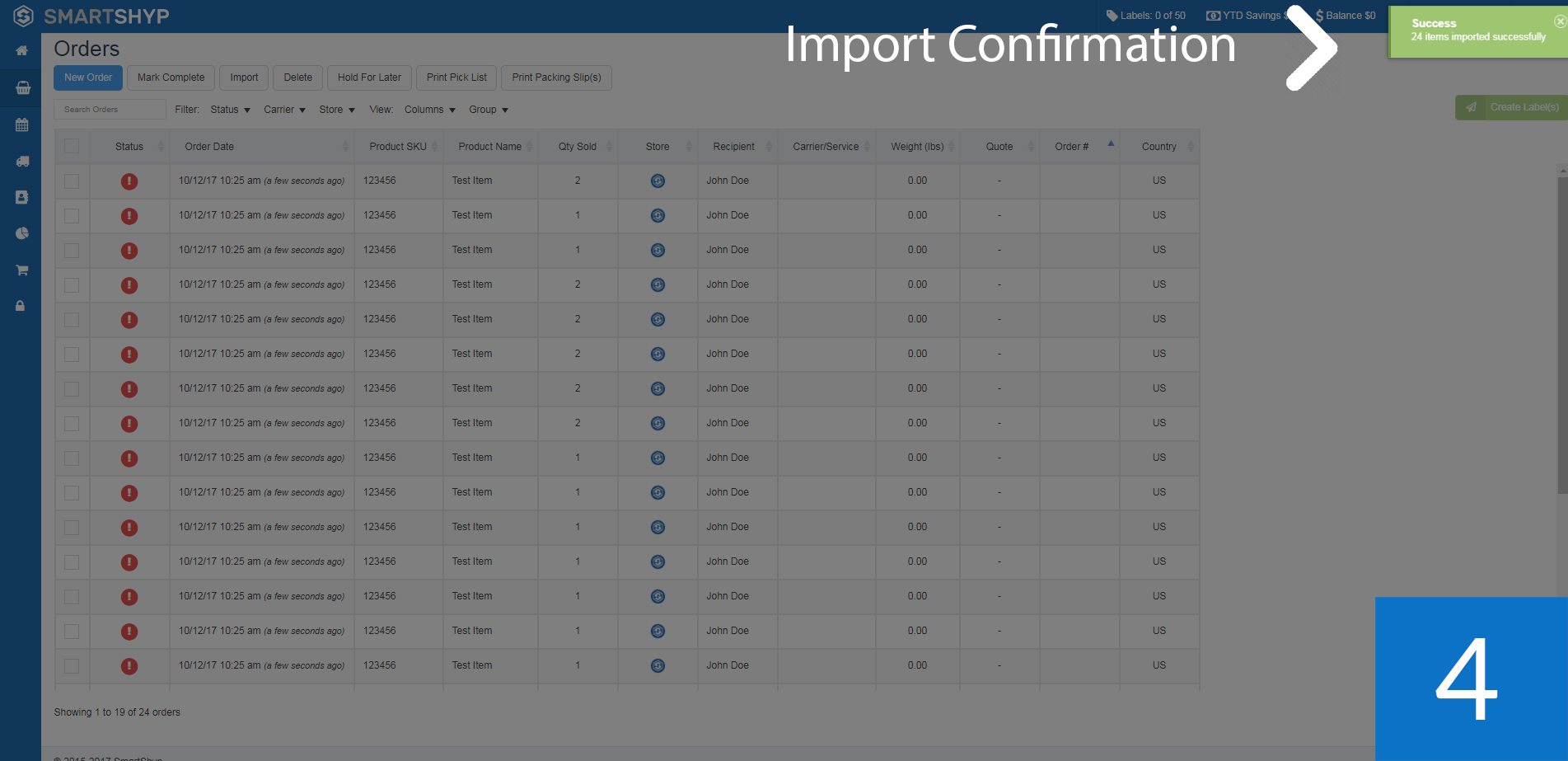 Note: To use an Import Profile when uploading future CSVs just click in the Profile Name text box to see a list of saved templates.