SmartShyp allows you to purchase Insurance on packages during label creation. This tutorial will show you how to enter a declared value in shipment details to insure a package.
1. From the Dashboard: Go to the Orders Page using the Left-Side Navigation Menu.
2. Set Package Details: Complete Shipment Details and Enter a Declared Value to purchase Insurance Coverage.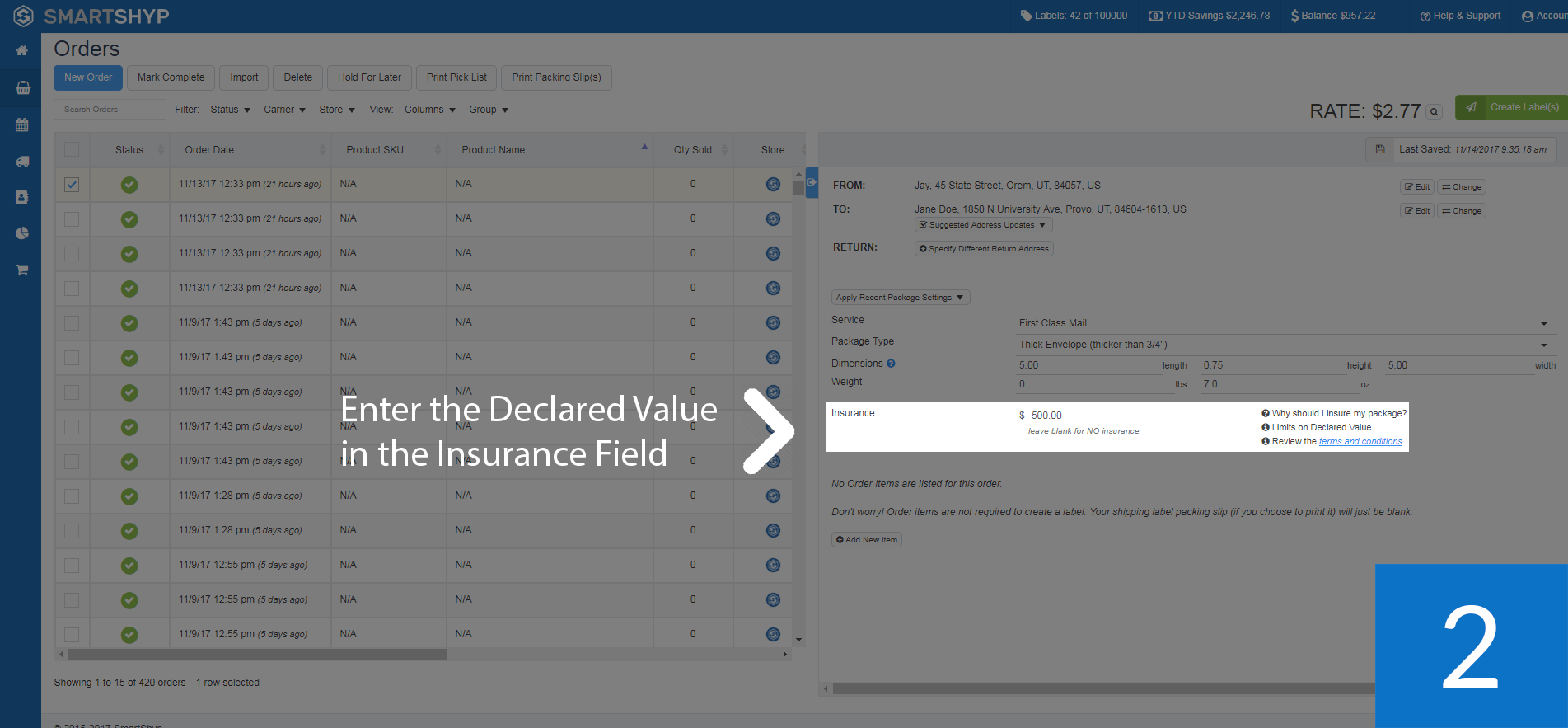 3. Create Your Label: Fee breakdowns show insurance on a Package listed as Additional Fees.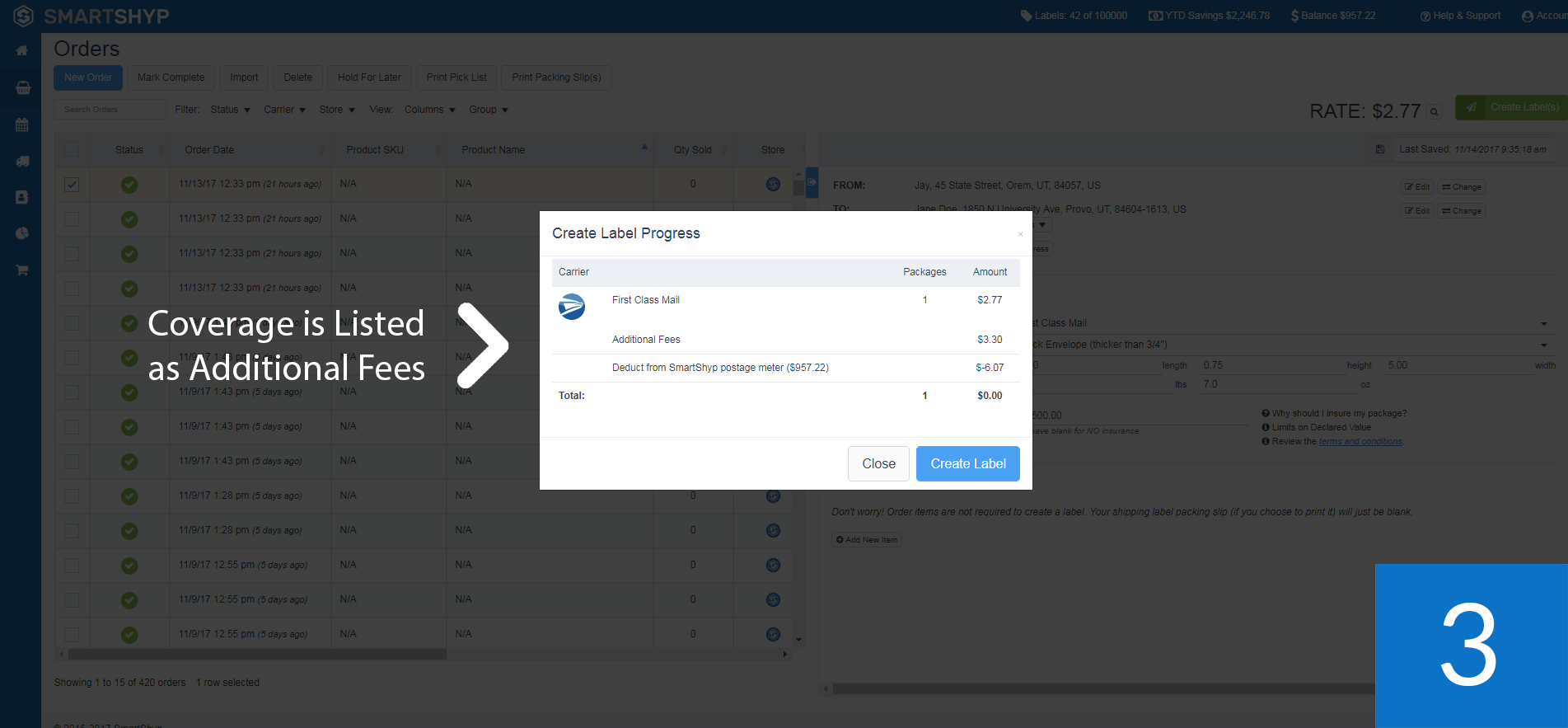 4. Label Complete: Labels created will now be insured for the value you declared in step 2.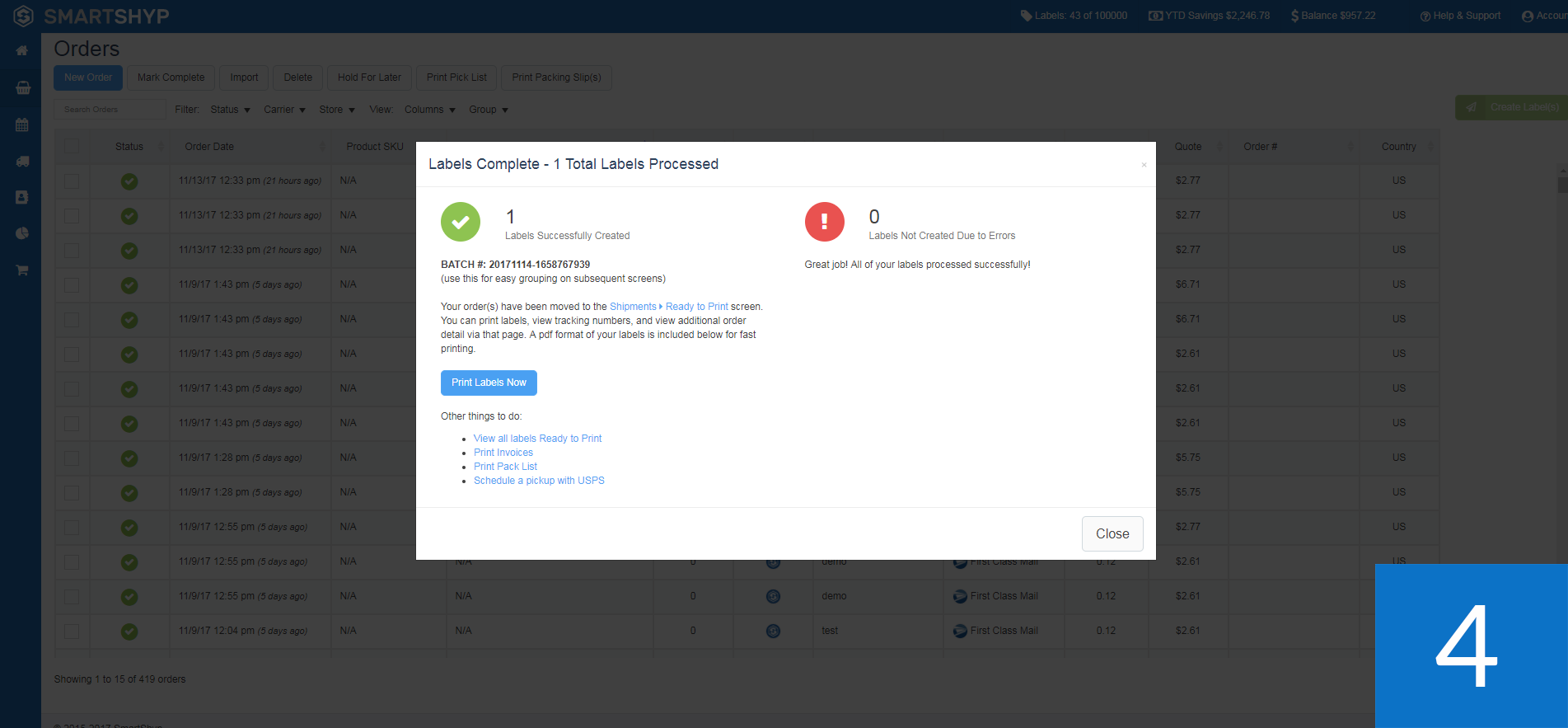 Note: Postage Rate shows base cost, Insurance on shipments will be listed as Additional Fees when labels are created.