Follow these step-by-step instructions for Integrating your BigCommerce Store. Integrating with BigCommerce will allow SmartShyp to automatically import all order and product information for easy processing. Status and Tracking information will then automatically transfer back to BigCommerce.
1. Login to BigCommerce: From your BigCommerce Admin area, go to Advanced Settings > Legacy API Settings using the the Left-Side Navigation Menu.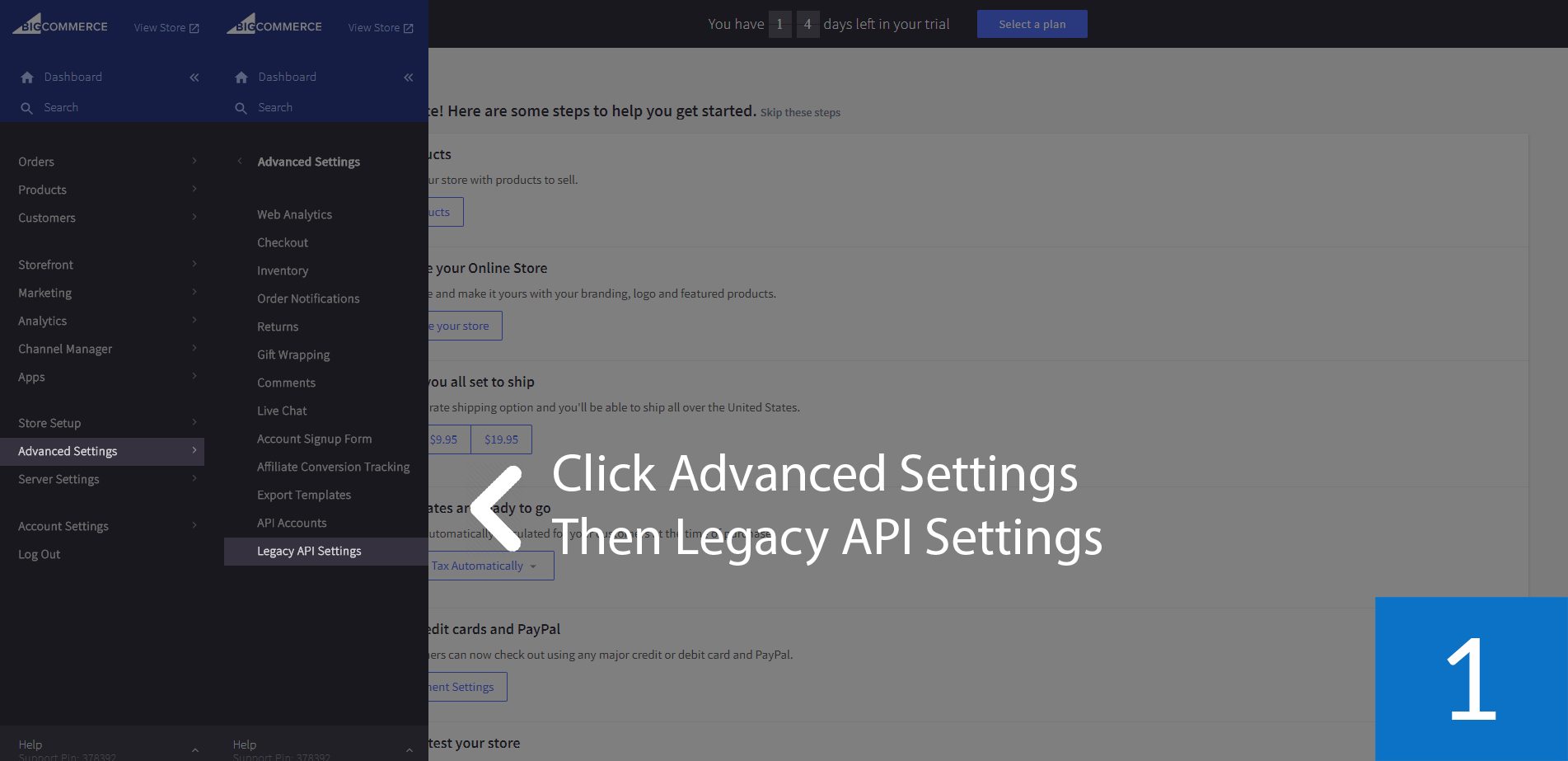 2. Create a Legacy API Account: Use the button labelled Create a Legacy API Account.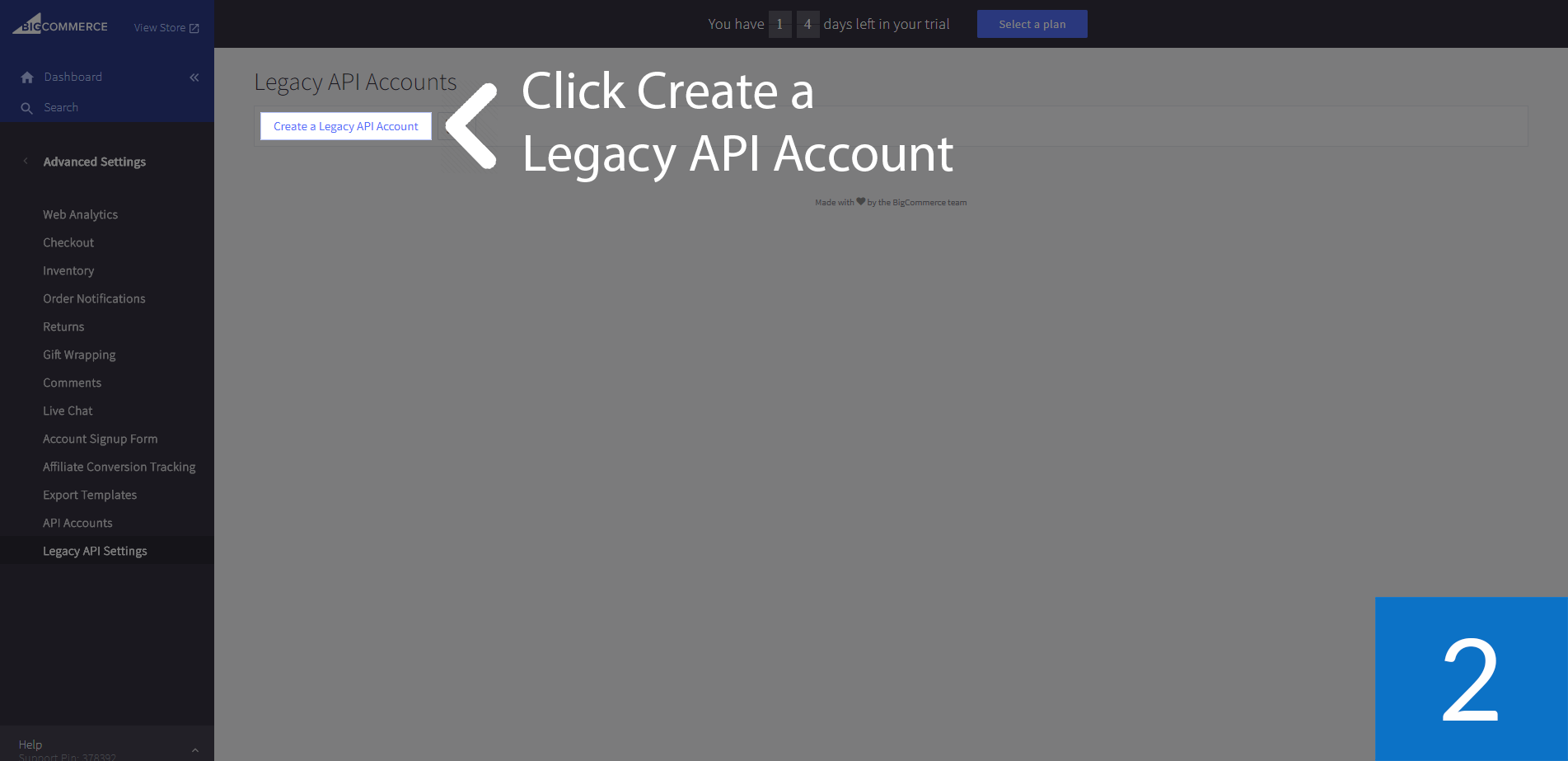 3. Copy Information: Type in any Username you like and copy down all three lines before clicking the Save button in the bottom-right corner of the page. Note: Do Not Include /api/v2/ when copying the API Path.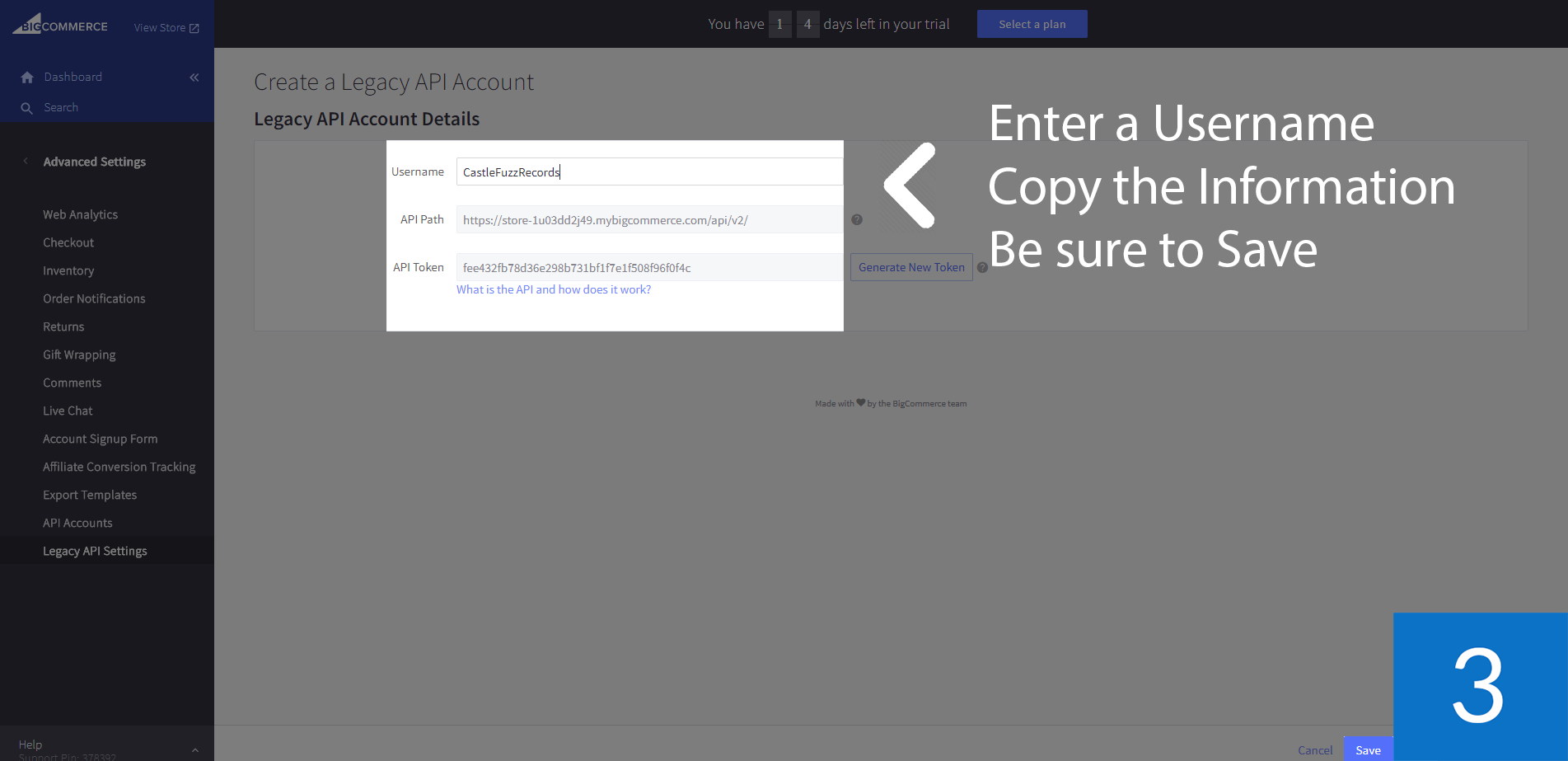 4. Go to Manage Stores: Once you have a Legacy API Account saved in BigCommerce, go to Manage Stores in SmartShyp.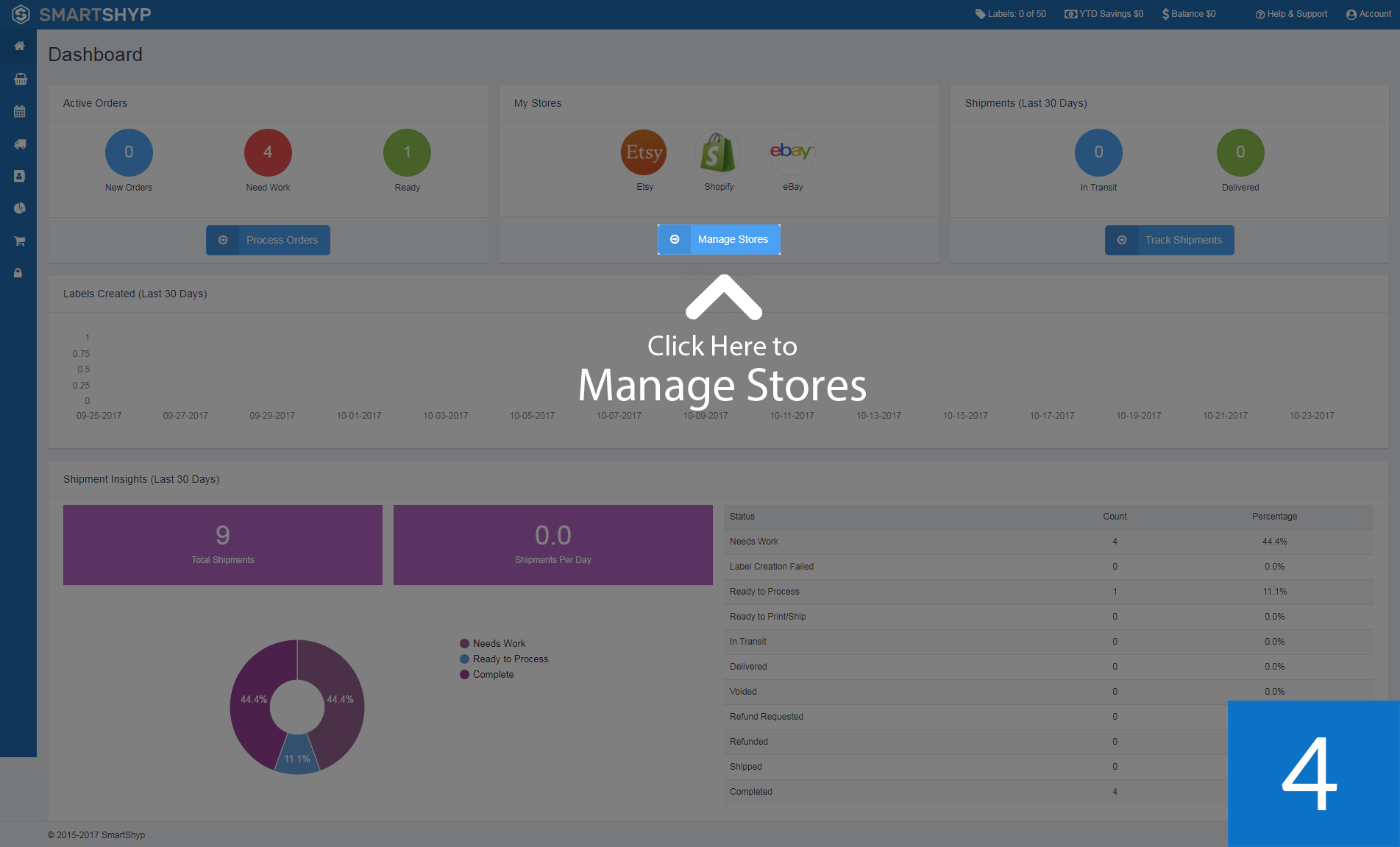 5. Select BigCommerce: Click on the BigCommerce Tile in the bottom section of the page.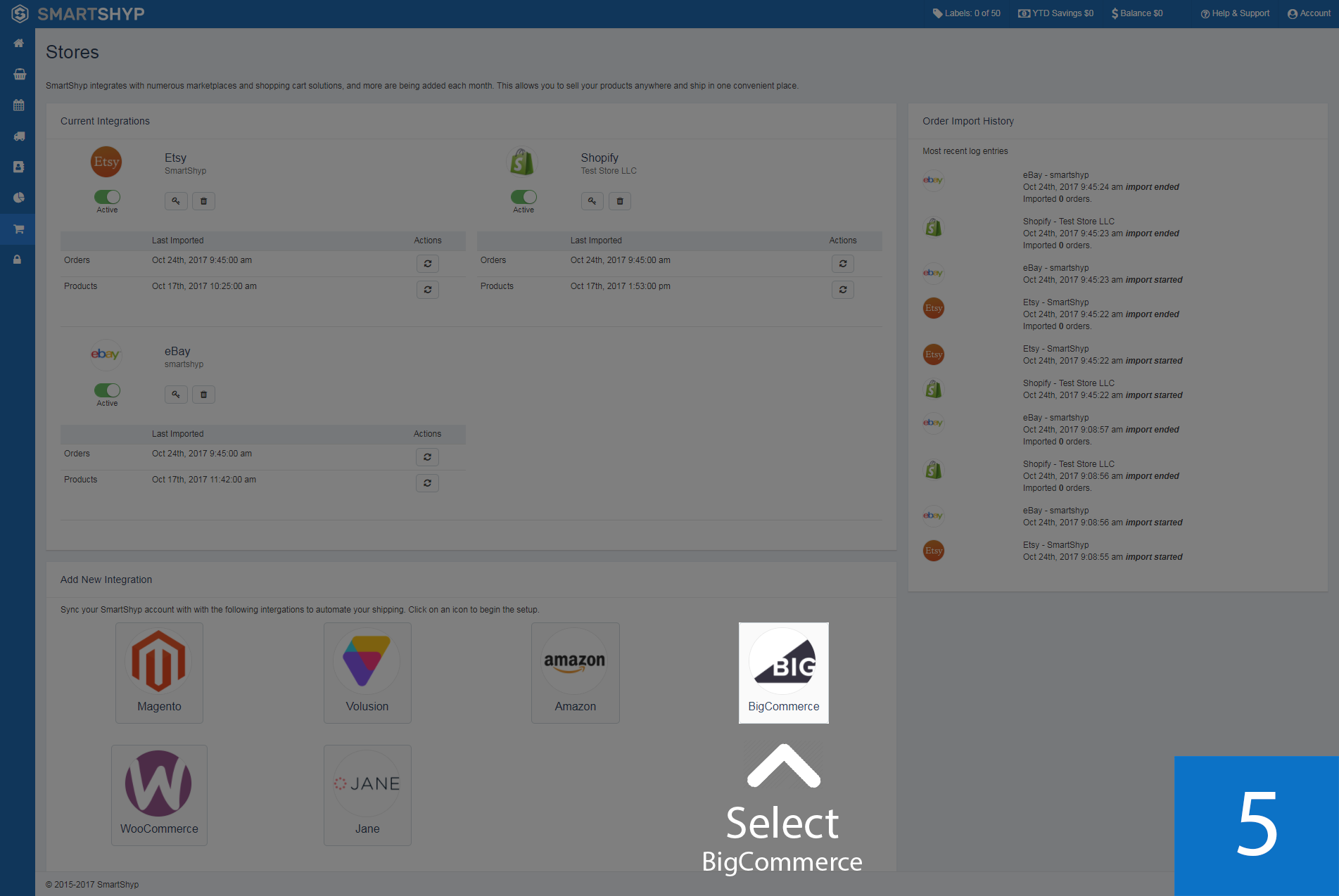 6. Paste API Info: Now you will paste in the 3 Lines of Information you copied from BigCommerce in Step 3 and click Link.
Note: Store URL refers to the API Path you copied earlier without /api/v2/ at the end.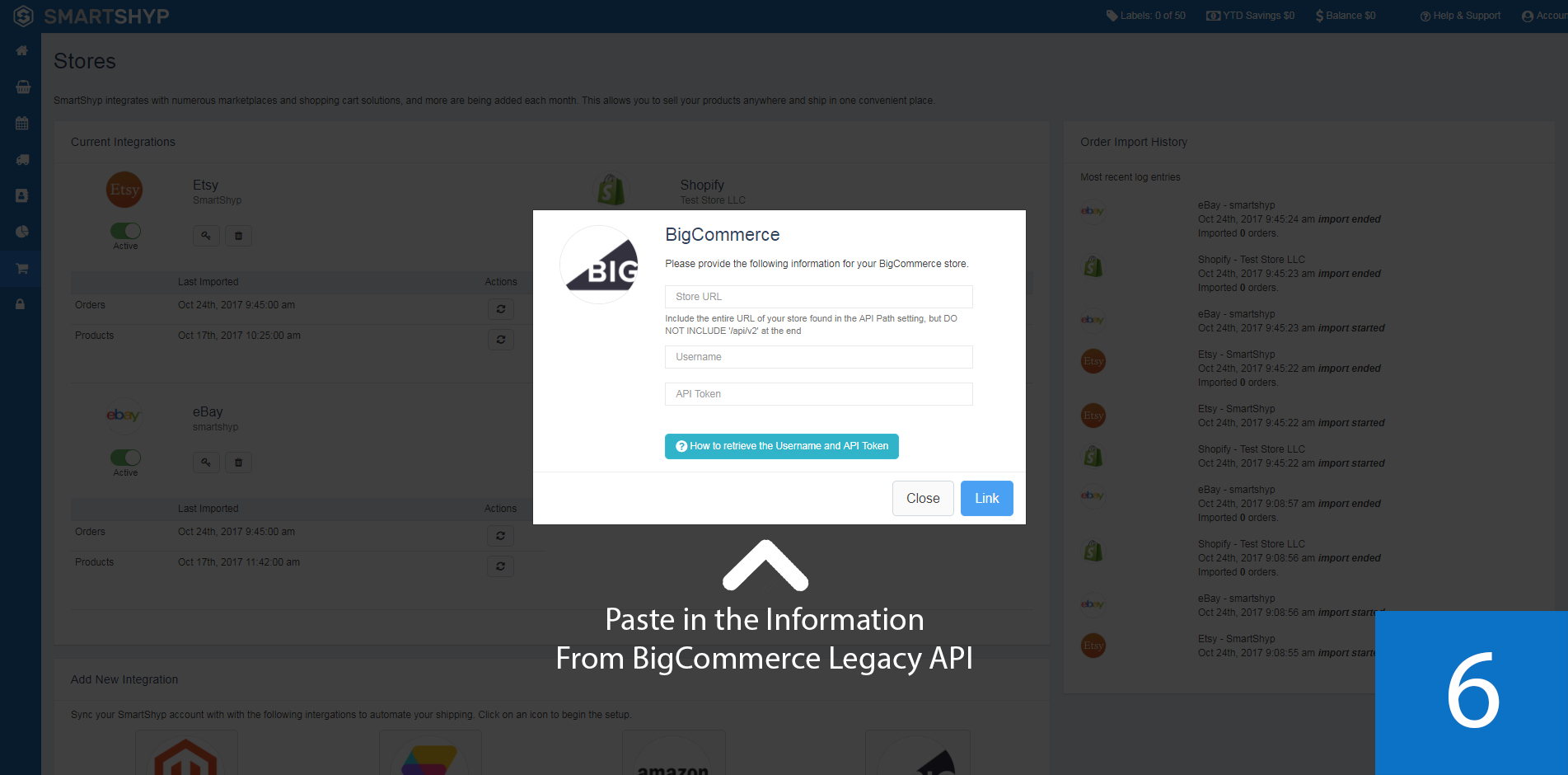 7. Good Job!: You will see a success dialogue confirming that SmartShyp is now integrated with your BigCommerce Store.