Follow these step-by-step instructions for Integrating your Pick Your Plum store. Integrating with Pick Your Plum will allow SmartShyp to automatically import all order and product information for easy processing. Status and Tracking information will then automatically transfer back to Pick Your Plum.
1. From the Dashboard: Start by clicking the button in the My Stores section to Manage Stores.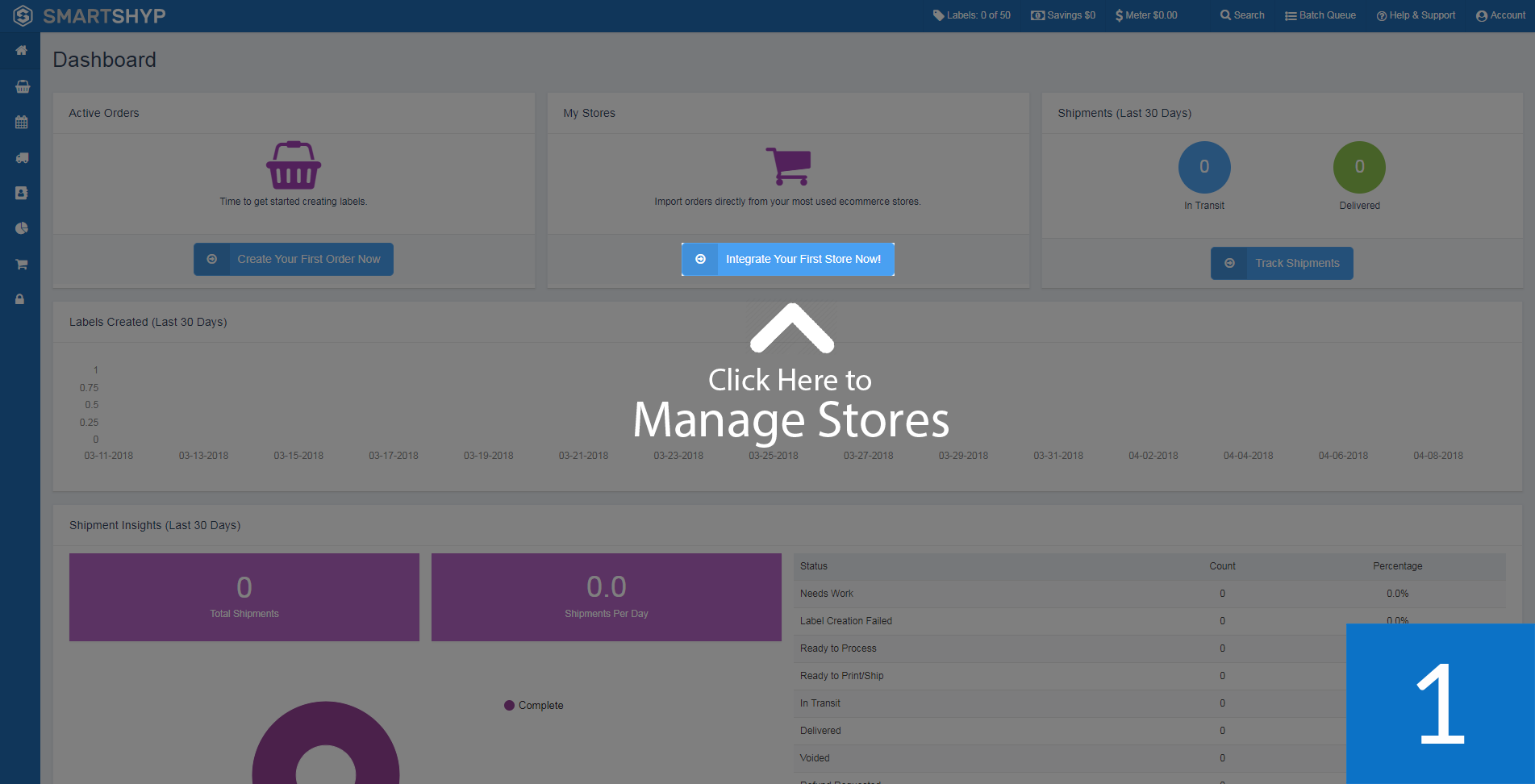 2. Select Integration: Click the Pick Your Plum integration tile to begin the integration process.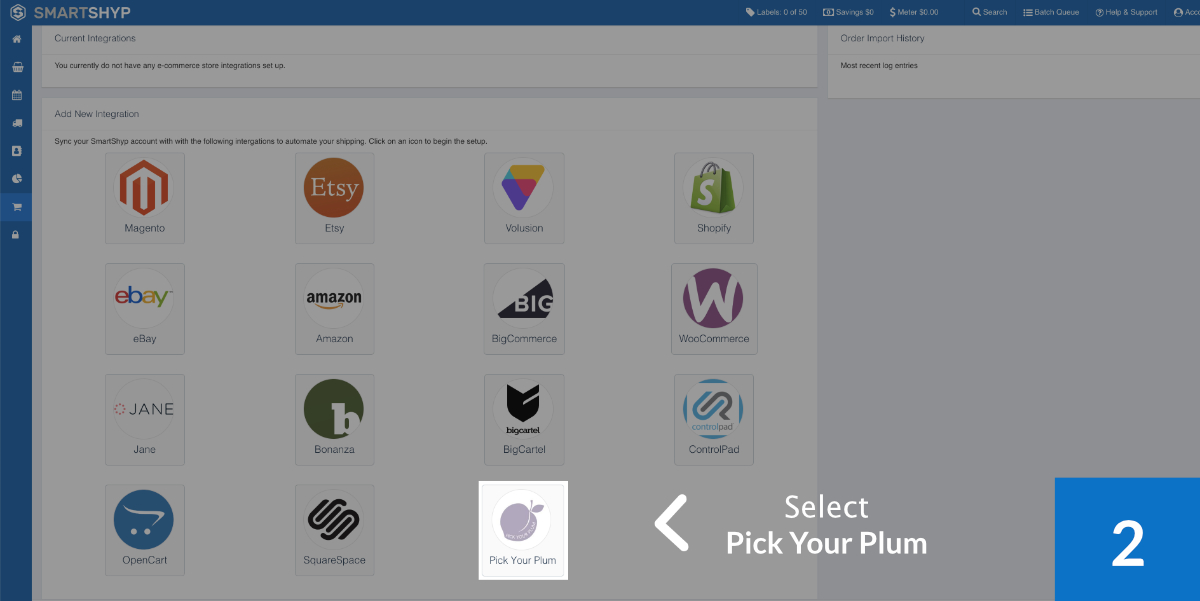 3: Enter Account info: Enter your Pick Your Plum account credentials, which can be found here:
vendor.pickyourplum.com > My Account > Settings > Fulfillment