We put together these Page Guides to help you get the most out of SmartShyp. In this page guide, we'll take a look at everything you can do on the Manage Stores page.
From the Dashboard: Click Manage Stores, or you can go to My Stores > Manage Stores using the Left-Side Navigation Menu.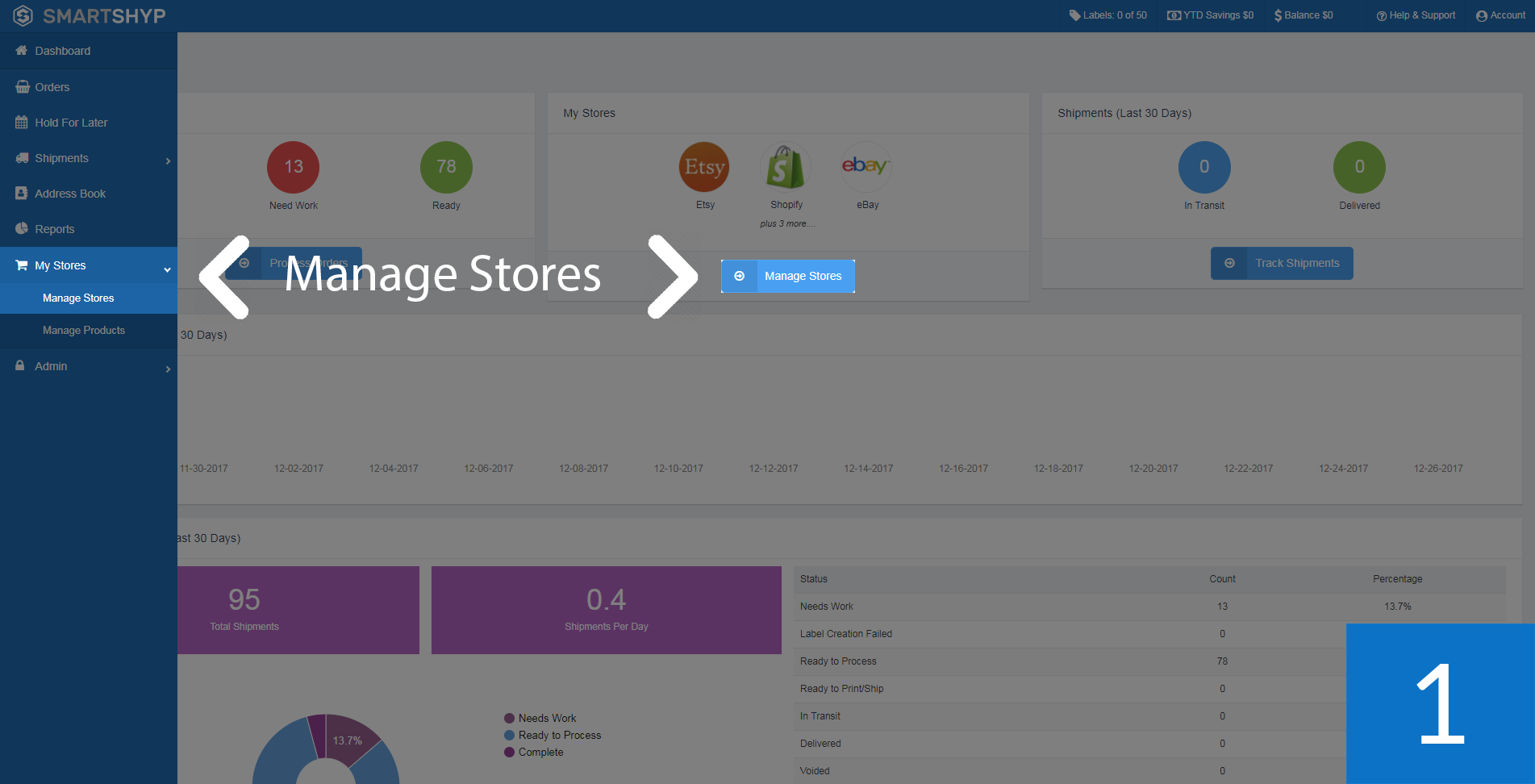 Actions for Manage Stores: Use the following image as a reference for each of the descriptions below.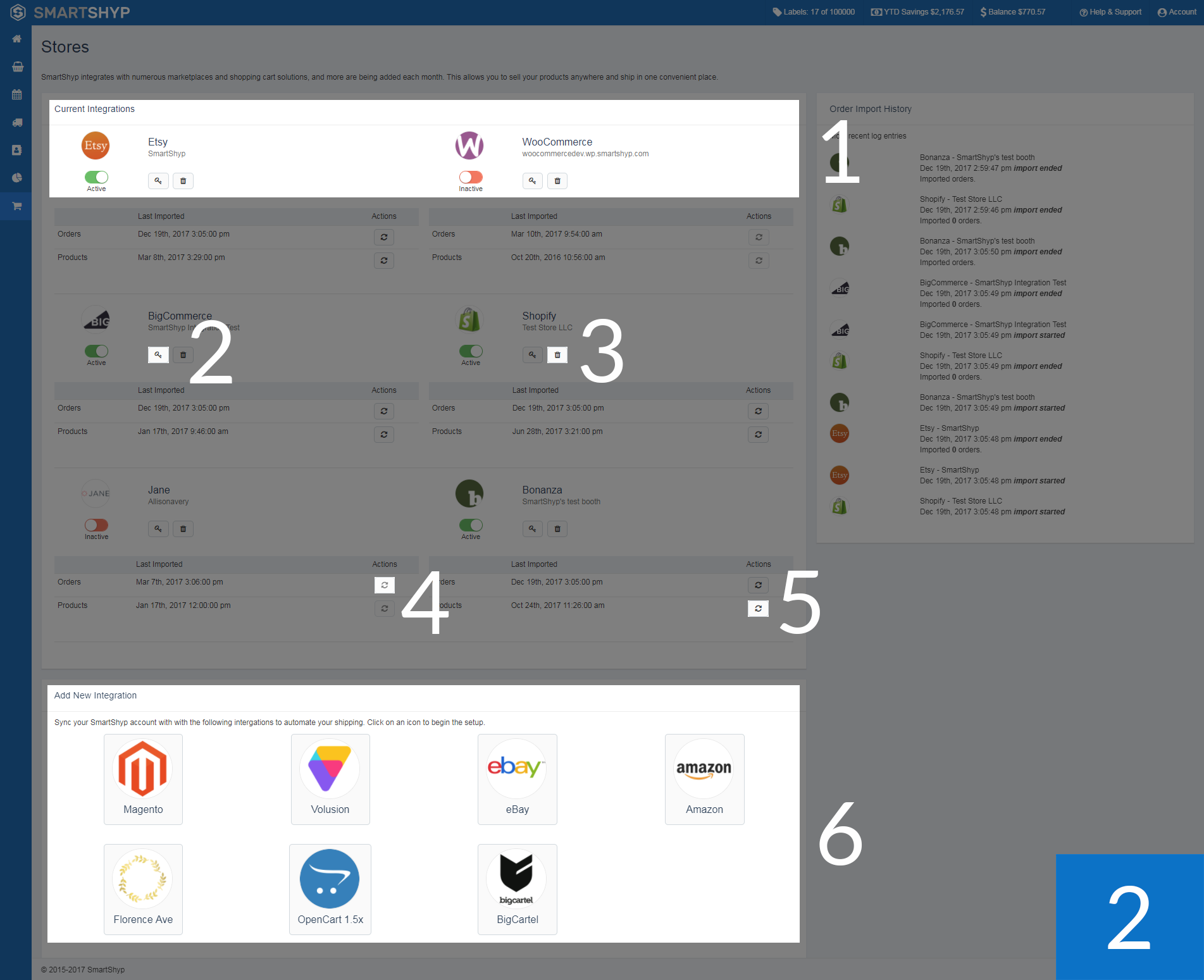 1. Current Integrations: View all Integrations. Activate or Deactivate individual integrations using the green / orange switch.
2. Reset Credentials: Click the Key Icon to resubmit / update your Username and Password for an integrated store.
3. Delete Integration: The Trash Icon will remove an integration entirely.
4. Update Orders: Clicking the Refresh Icon next to Orders will force SmartShyp to import order information.
5. Update Products: Clicking the Refresh Icon next to Products will force SmartShyp to import product information.
6. Add New Integrations: Clicking any Integration Tile will begin the integration process for that store.
Note: Order Import History is shown on the right side of the page. This can be used for testing / troubleshooting integrations.