Batch Management allows you to specifically organize orders and customize your order preparation process. Learn how to create and manage custom batches in this quick 6 step tutorial.
1. From the Dashboard: Go to the Orders Page using the Left-Side Navigation Menu.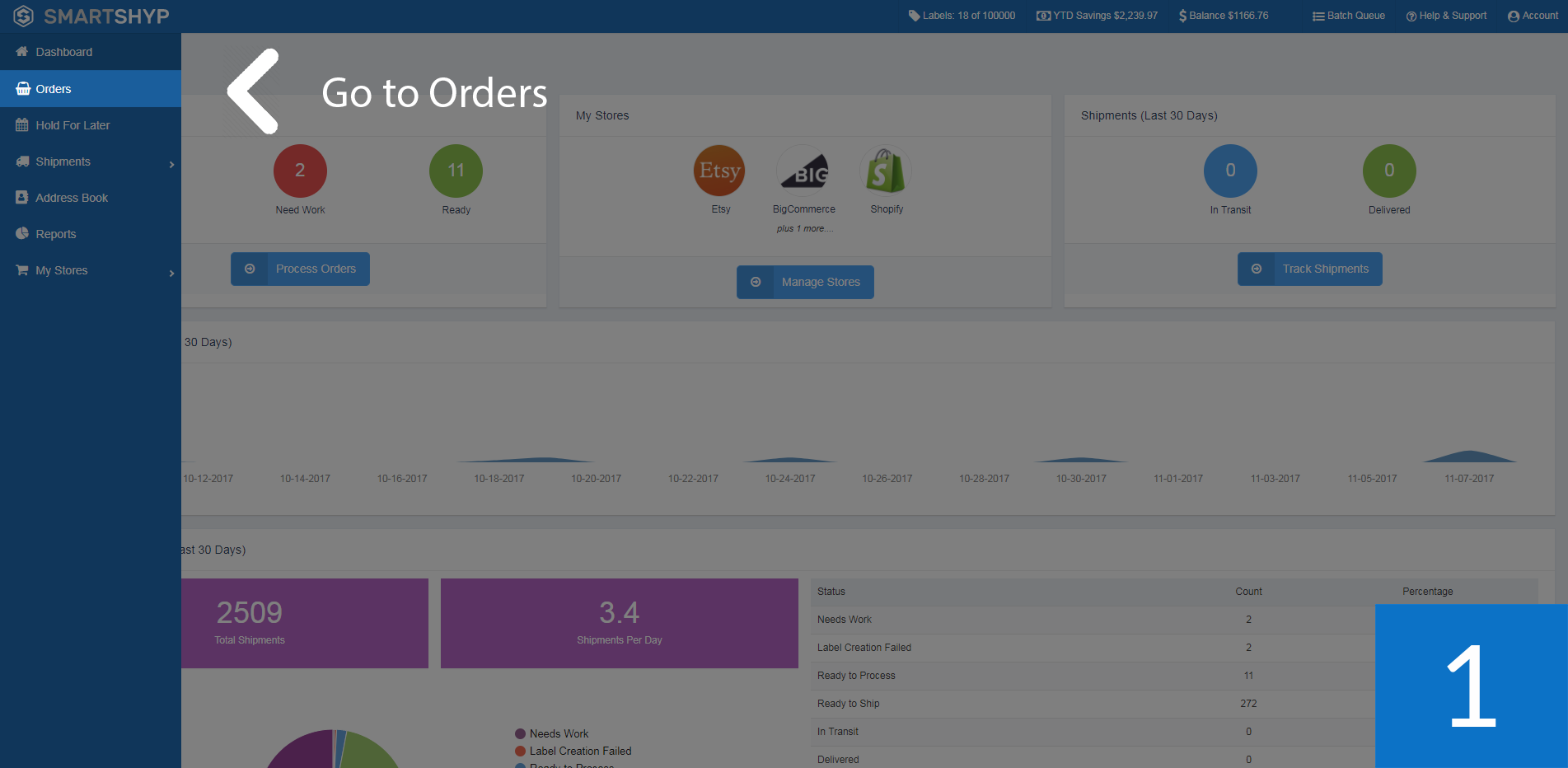 2. Select Orders: Select the orders you want to batch and click the button labeled Batch Mgmt.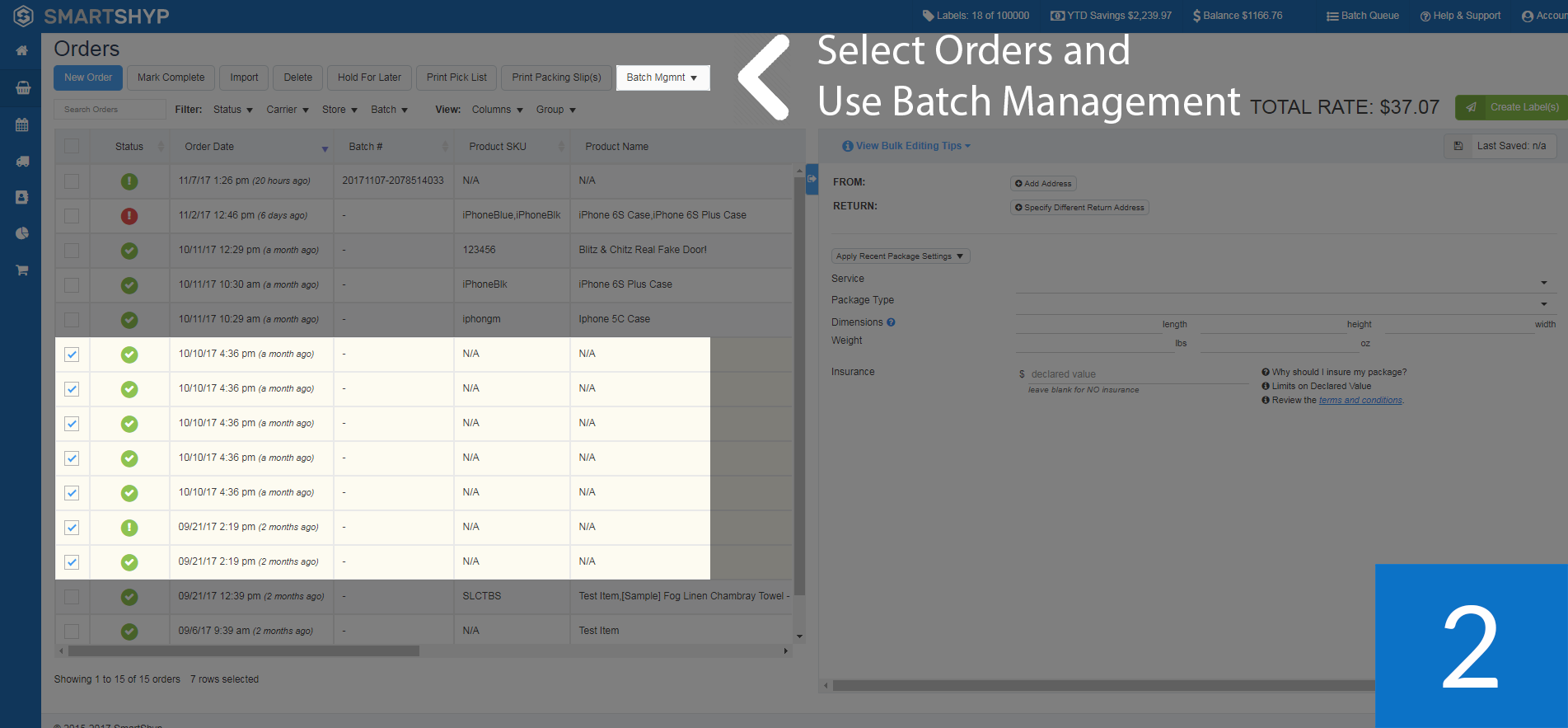 3. Create a Batch: Enter a name (optional) and click the Create button to save a new batch containing the selected orders.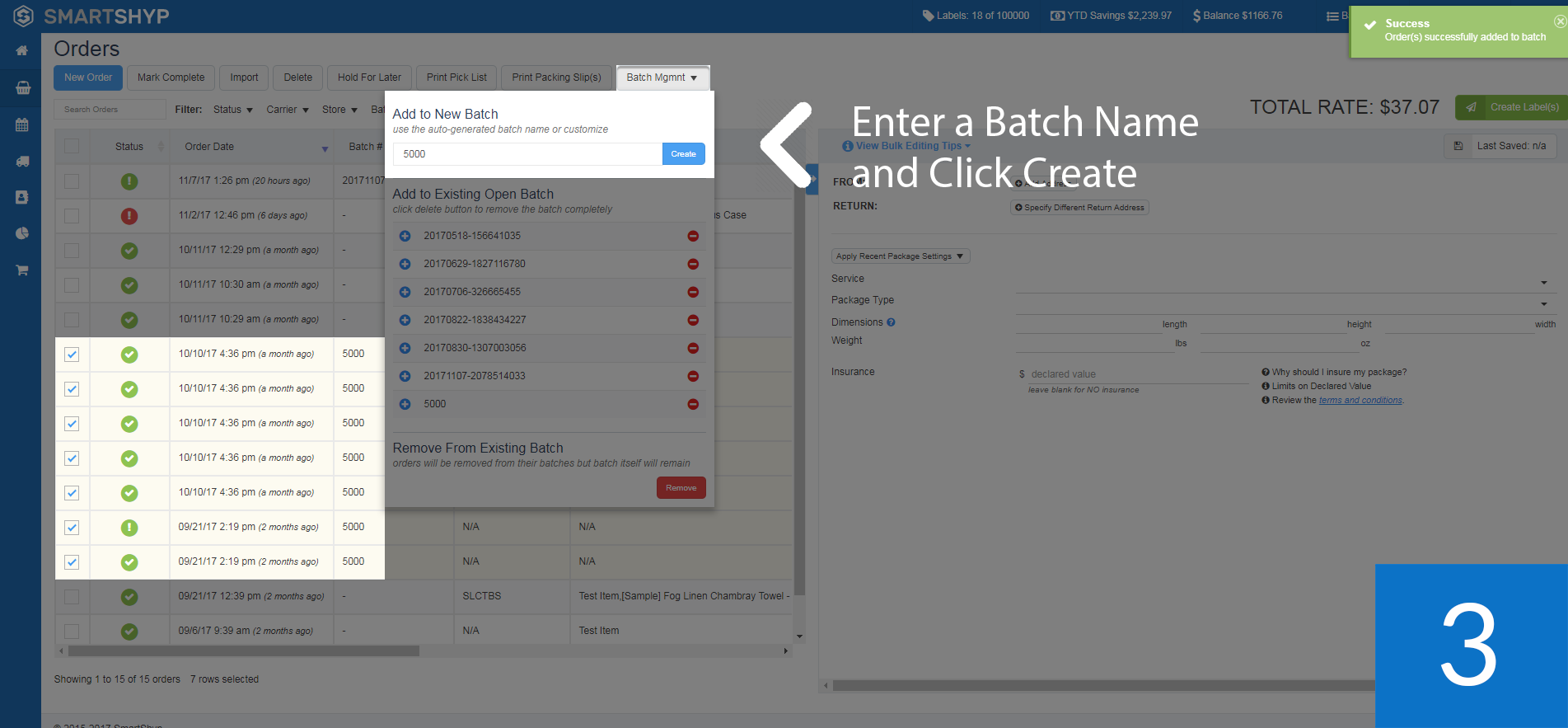 4. Remove Orders from Batch: Use the Bottom-Right button labeled Remove to take selected orders out of their current batch.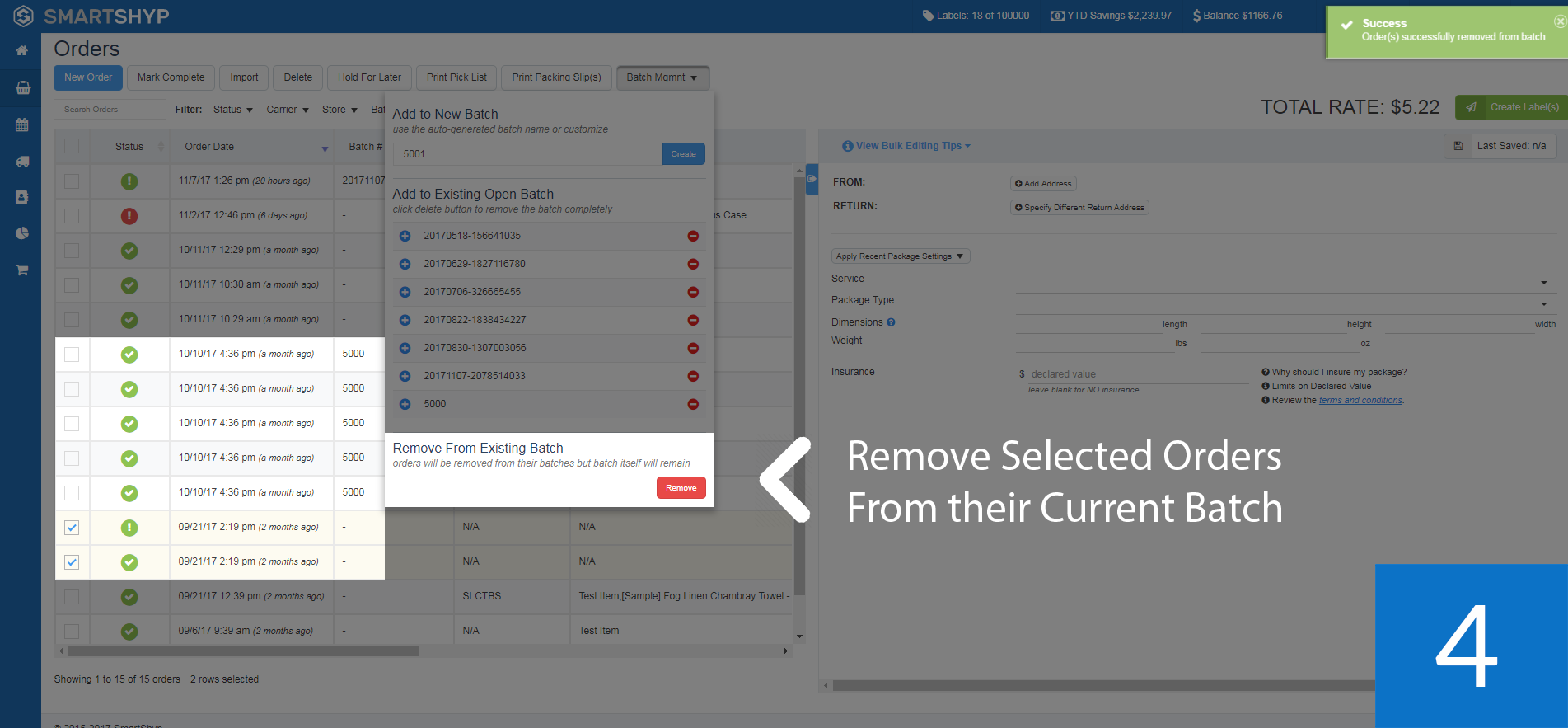 5. Add Orders to Batch: Use the Blue + Buttons to add selected orders to an existing batch.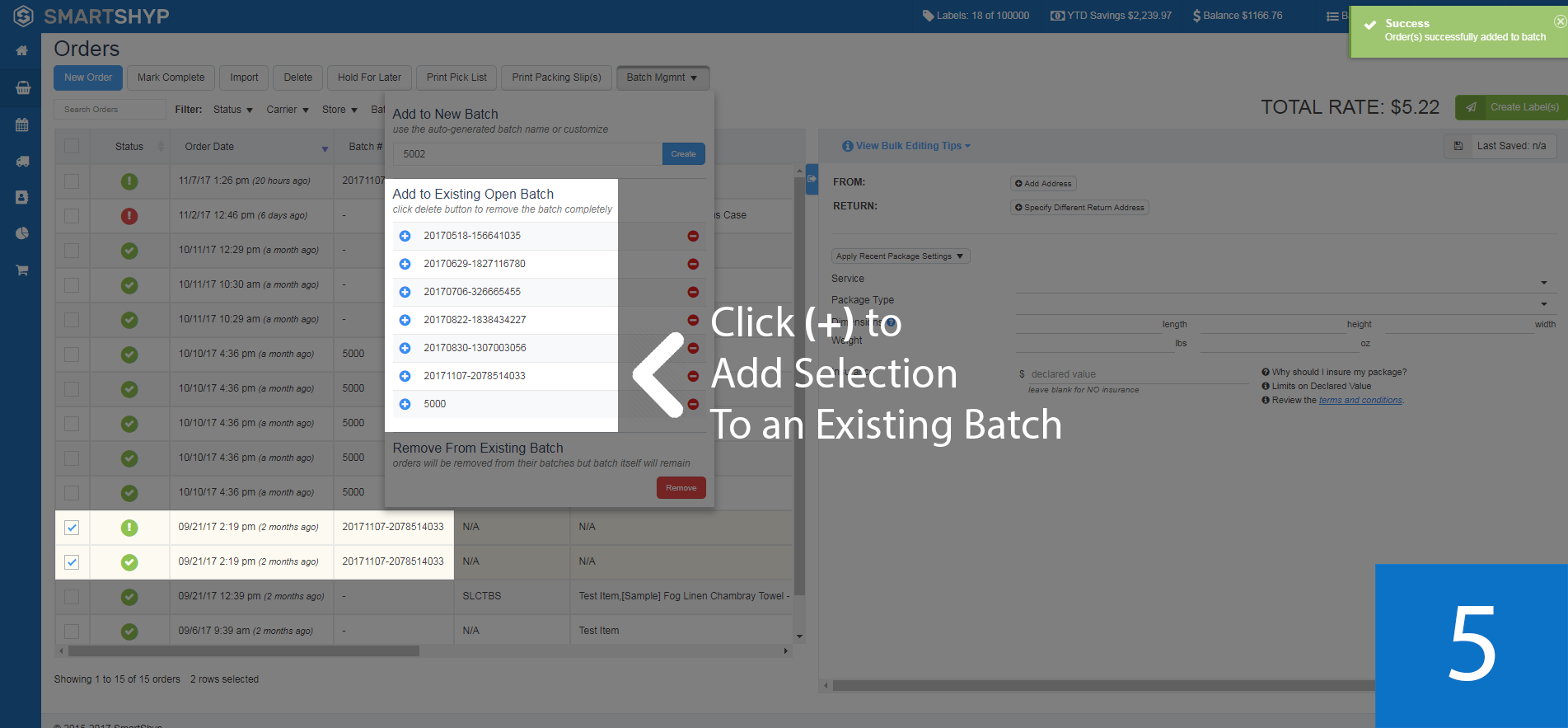 6. Delete a Batch: Use the Red – buttons to delete the corresponding batch.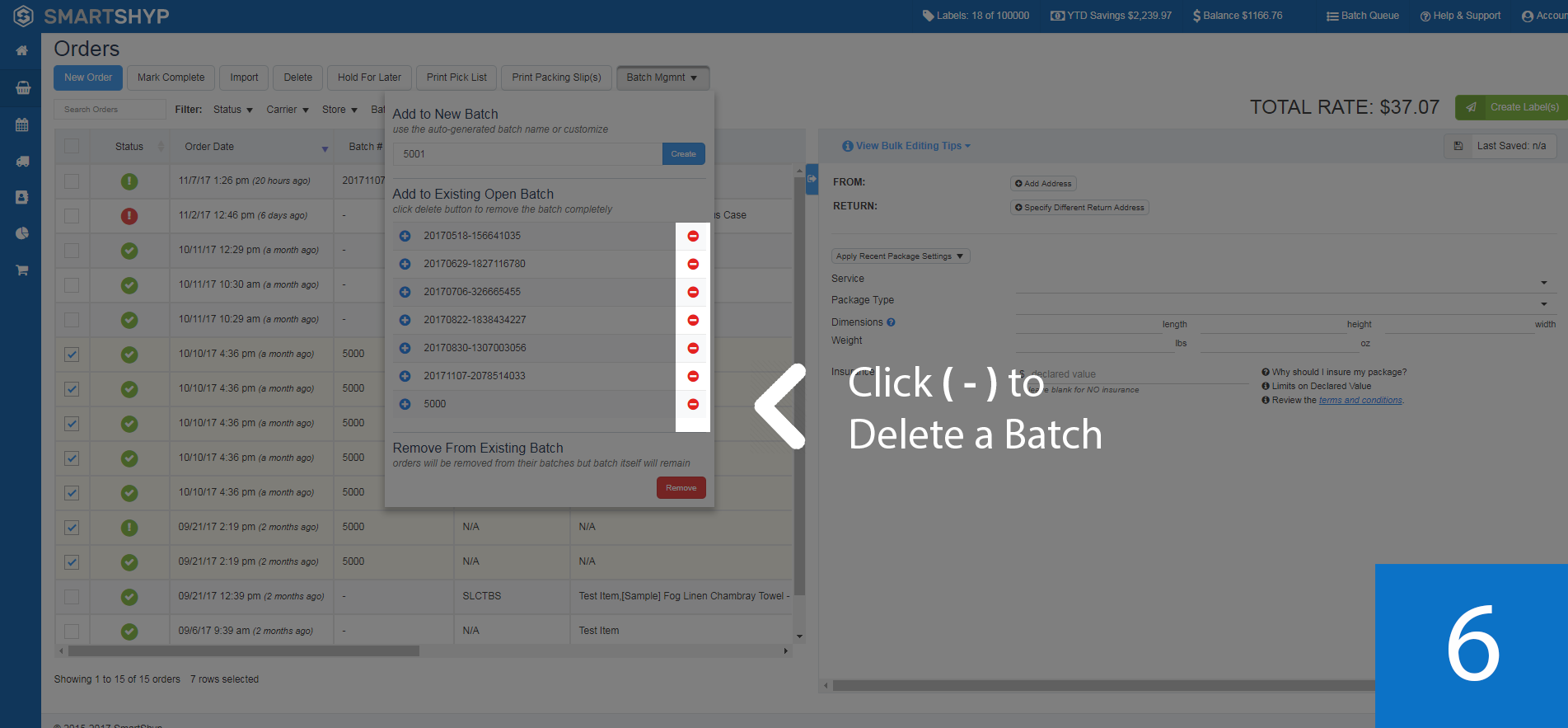 Batch Queue: Manage your batches, print shipping documents, and finalize order preparations with the Batch Queue menu.