The Shipping Meter is where you will pre-pay for funds that will be used to purchase postage. Funds from your meter will be used for postage and other shipping charges.
From the dashboard navigate to the settings gearbox in the navigation menu on the left side of your screen. To access your shipping meter navigate to account settings and click shipping meter.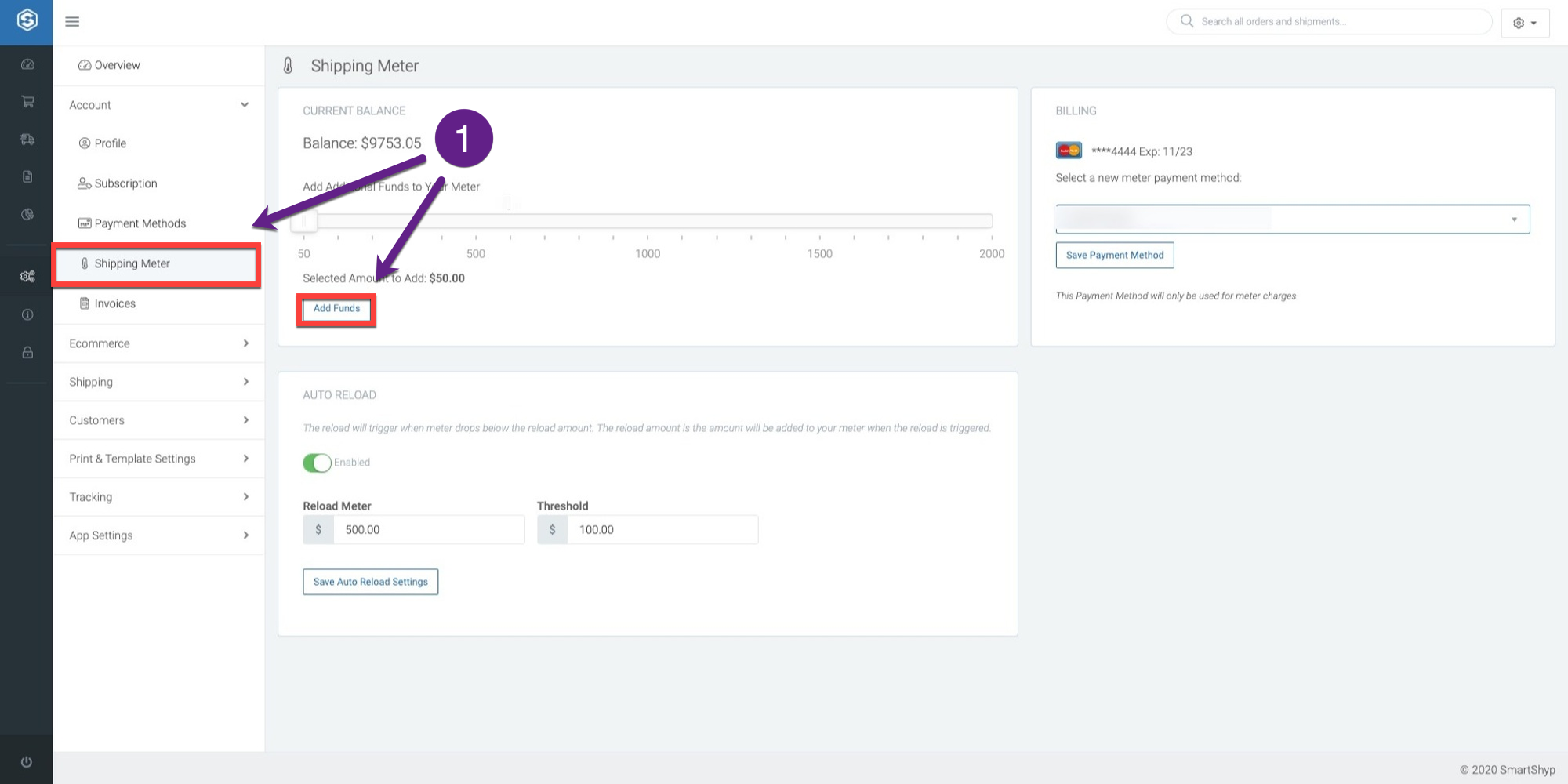 You can add funds and view your postage balance when needed. Slide the scale to the amount you would like to add to your balance and click add funds to feed your meter.

You also have a choice to enable the option to auto-reload your shipping meter. If your shipping meter gets below a certain threshold, set a reload amount to automatically replenish your funds. Click save auto reload settings to make any changes.

Note: In order to add funds to your meter you first need to set up a payment method.