SmartShyp gives you control of your subscription. The subscription page is where you can view your current subscription information, upgrade, or downgrade your account at any time.
From the Dashboard: Hover over the Account Menu in the top-right corner and click on Subscription.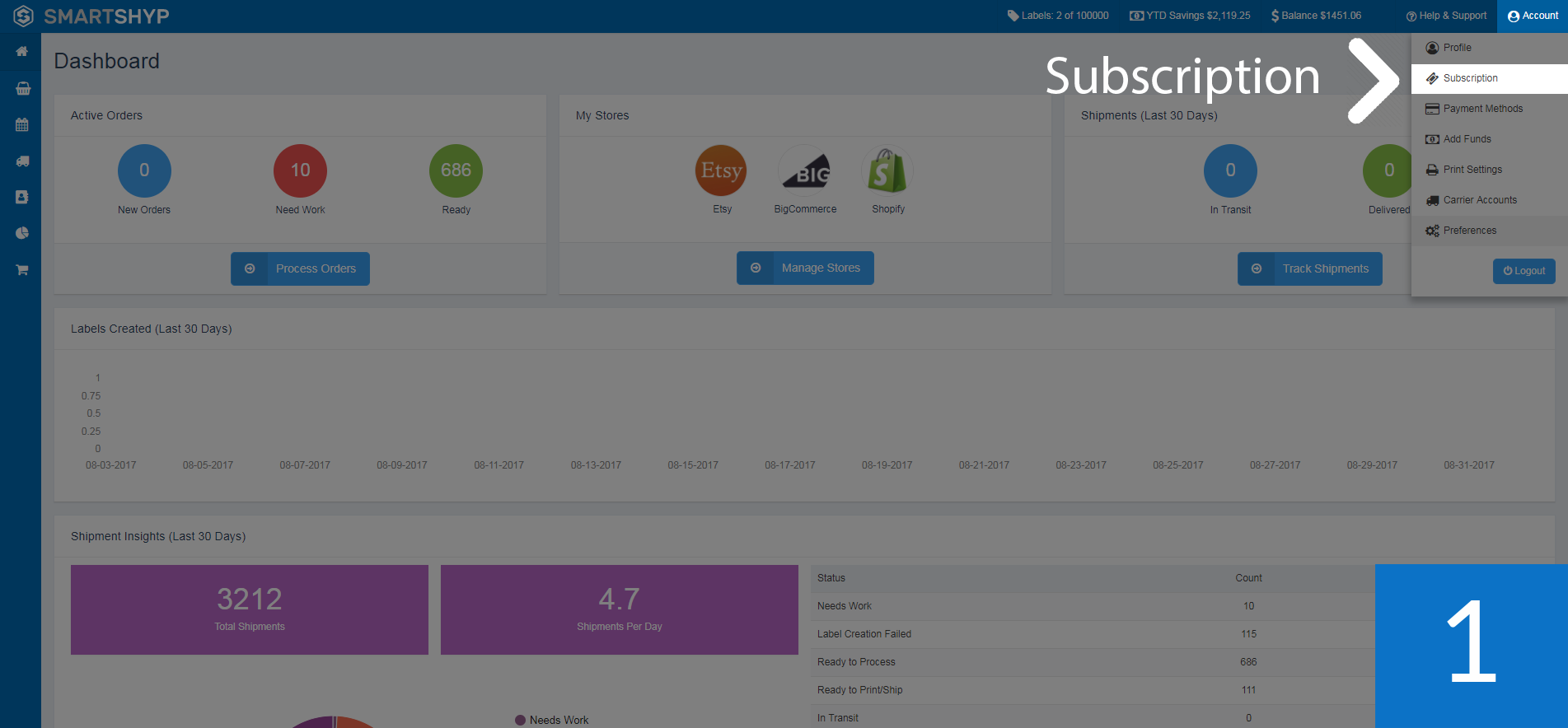 Actions for Subscription: Use the following image as a reference for each description below.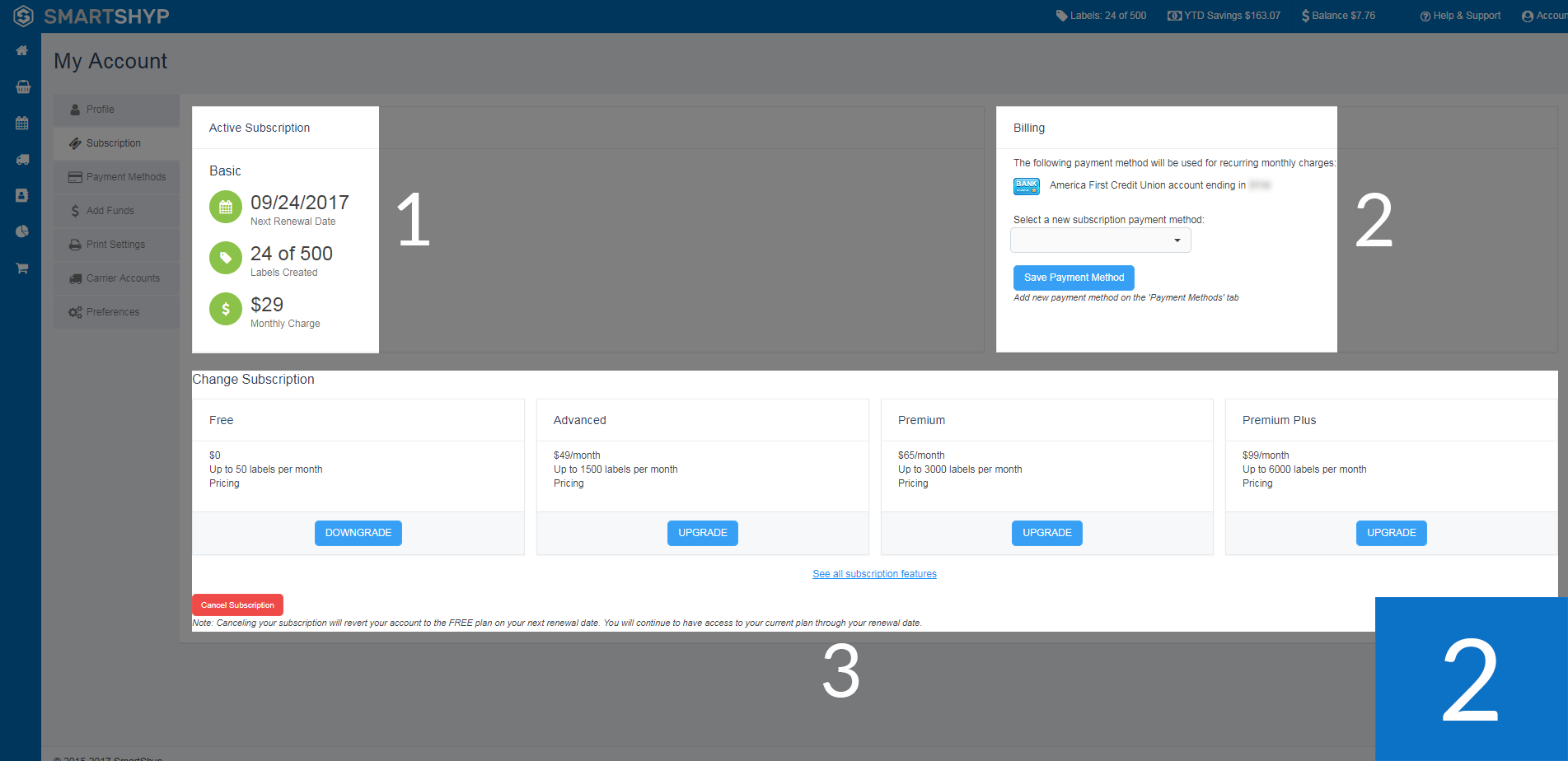 1. Active Subscription: View your subscription information including your renewal date, shipping volume, and monthly rate.
2. Billing: This section shows your current payment method. You can change payment methods here using the drop down menu.
3. Change Subscription: Here you can manage your account subscription, if you need to ship more volume just click Upgrade.
Note: Your stores and orders will always stay safe – downgrading or cancelling your account will not lose any of your data.