On occasion, you may need to deliver a package using a different method or service. In cases like these, you can clean up your Orders window by marking orders as shipped. Completing orders in this way sends no tracking information and does not require a balance.
1. From the Dashboard: Go to the Orders Page using the Left-Side Navigation Menu.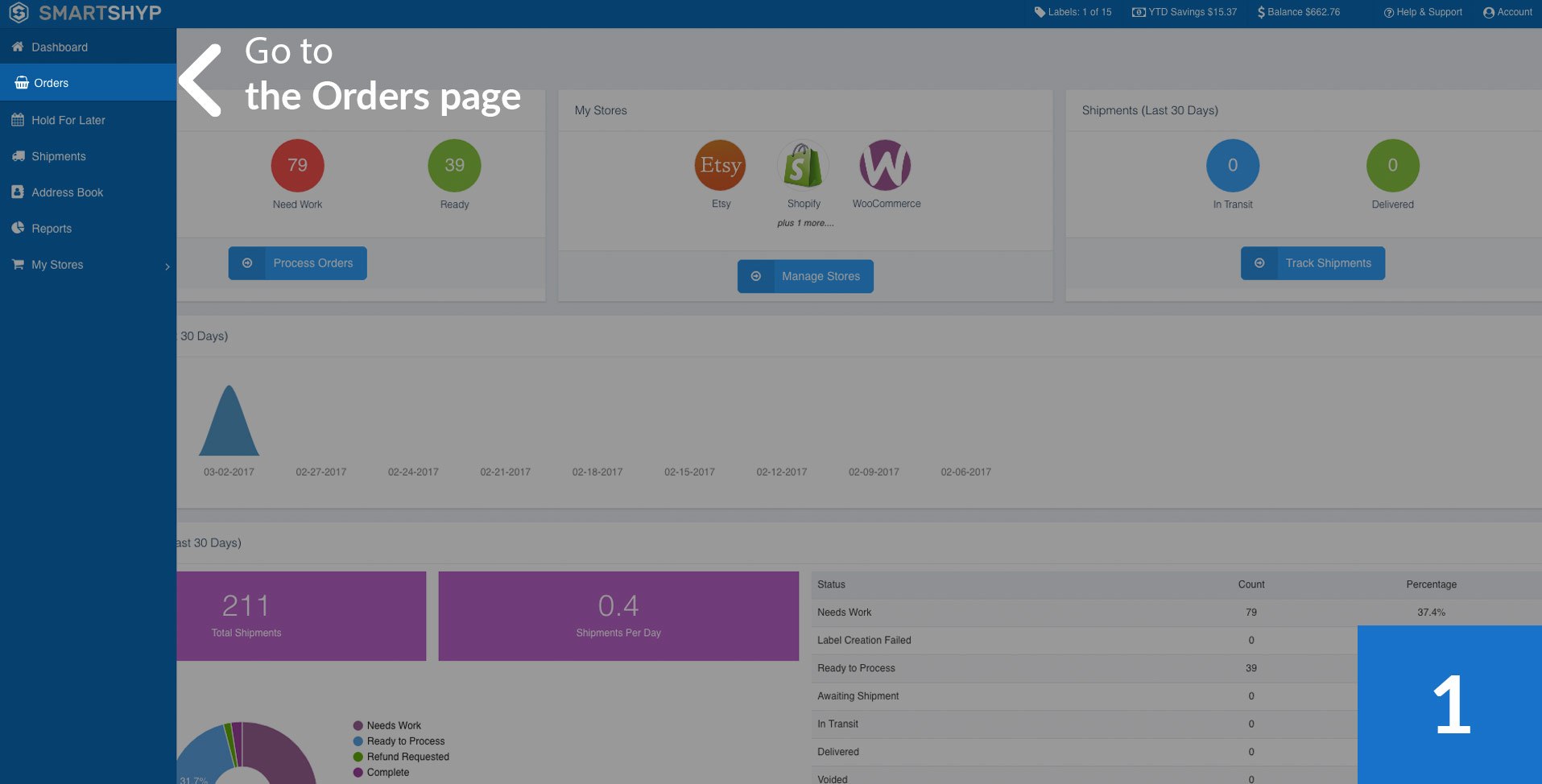 2. Select Orders: Select the Orders you want to mark as Shipped. Click here to learn more about Selecting Multiple Orders.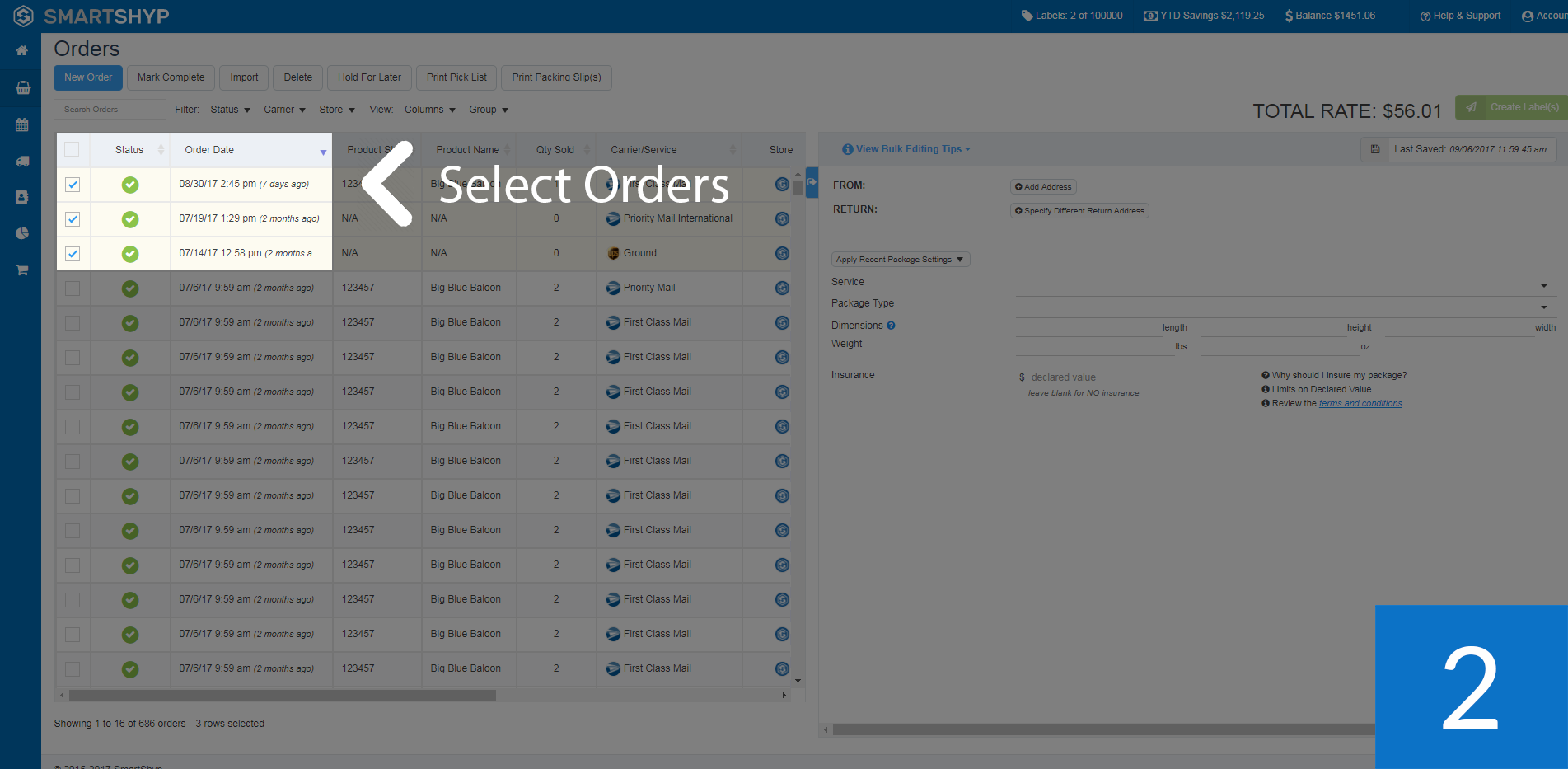 3. Mark Orders Shipped: Use the button at the top of the screen labeled Mark Complete.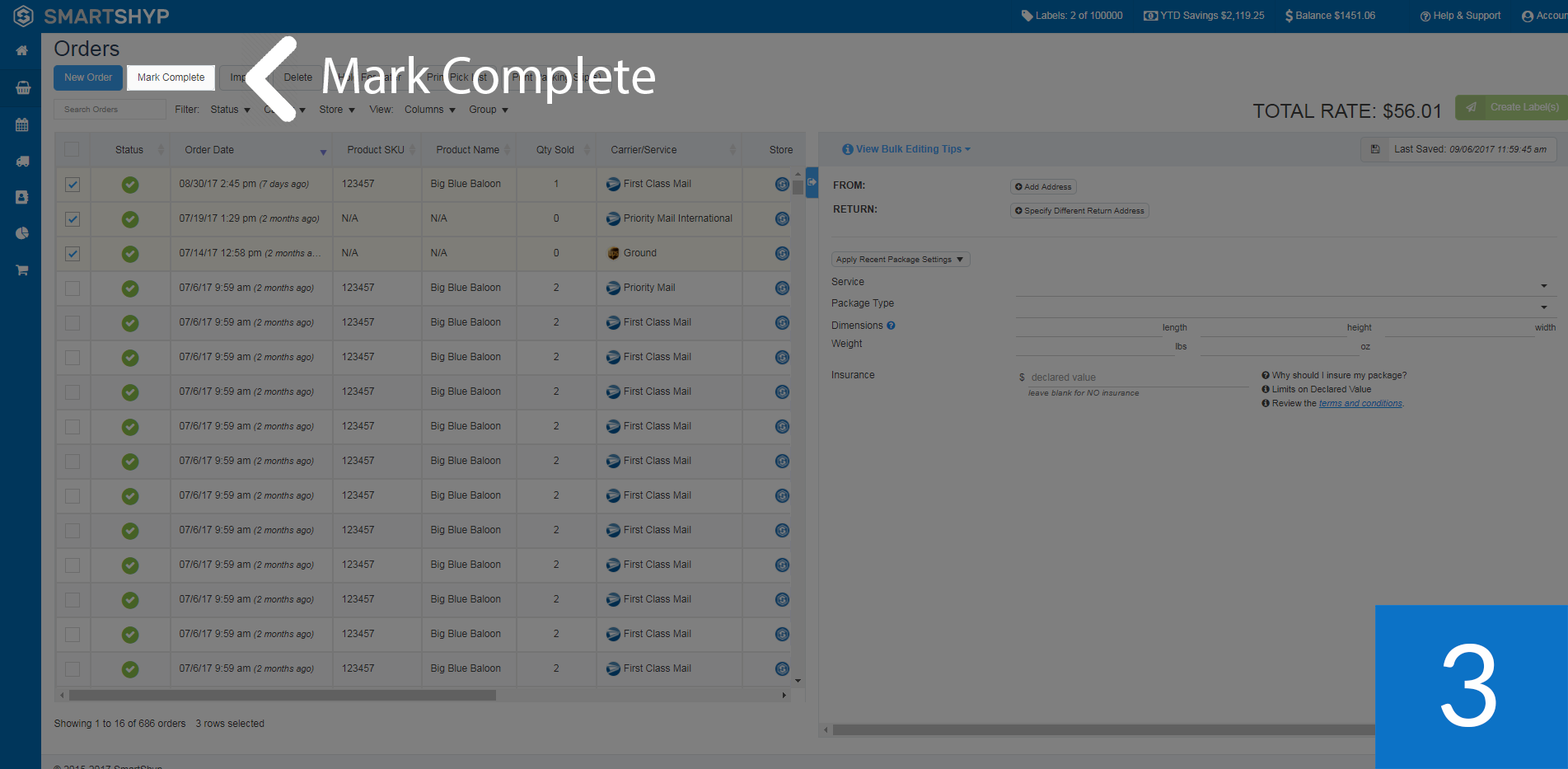 4. View Orders Marked as Shipped: All orders marked as complete can be found on the Shipments > Other Shipped/Complete.
Note: Marking orders complete cannot be undone. You can always Make a Copy to return an order to the Orders Page.