If SmartShyp Package Protection to a shipment, follow these steps to learn how to submit a claim for a package that was lost, damaged, or stolen.
From the protected orders dashboard, search for the shipment you are wanting to submit a claim for using the tracking number, email address, or order number.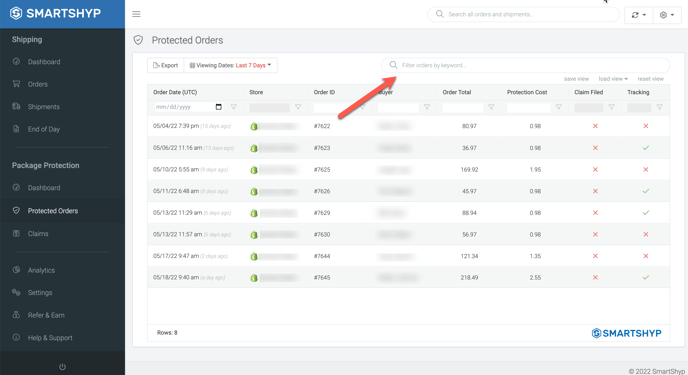 Select the shipment to start the claims process. Shipment details will display on the right side of the screen. Select file claim to bring up the claims form.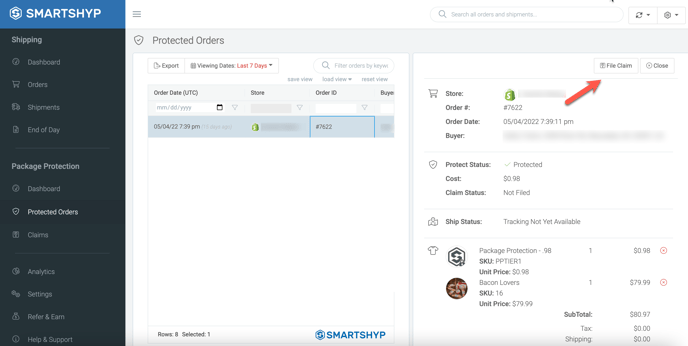 When filling out the claims form, provide as much information as possible to avoid any delays in the process. To provide supporting documentation, drag and drop the files where it says "Please Provide Supporting Documentation".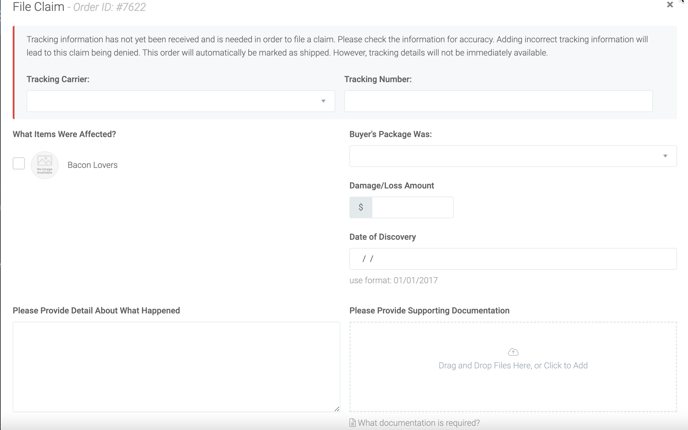 You will want to attach additional documentation that is required under the following circumstances:
Lost: Invoice/proof of value required
Damaged: Invoice/proof of value required and photos of damage (of the product itself and the packaging, both internal and external)
Stolen: Invoice/proof of value required and police report required for orders over $200


To ensure your claim is processed, make sure to select the best description from the "Buyer's Package Was" drop down and try to be as descriptive as possible. If one of the options does not describe best what occurred , select "Other" and try and be as descriptive as possible.

Once your package protection claim has been submitted you can view claim status from the claims dashboard.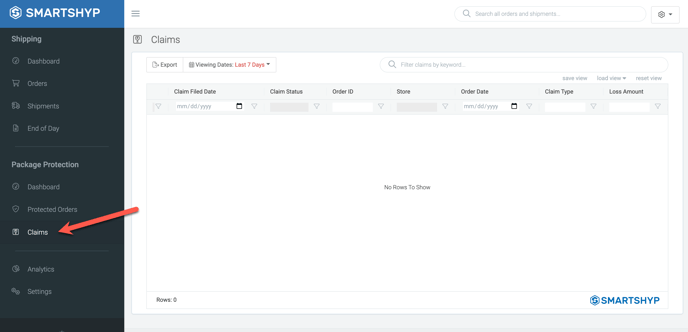 The claim status page will give you up to date information about your claim. If you have other questions about your claim status or if you need to submit additional information not provided in the original claim, you can comment directly from the claim as shown below.