One major advantage of using SmartShyp is the ability to customize your workflow. This can be done in a number of ways. In this tutorial we will be learning how to personalize your filter and viewing options. These options will help you process orders in a way that makes the most sense to you.
1. From the Dashboard: Go to the Orders Page using the left-side navigation menu.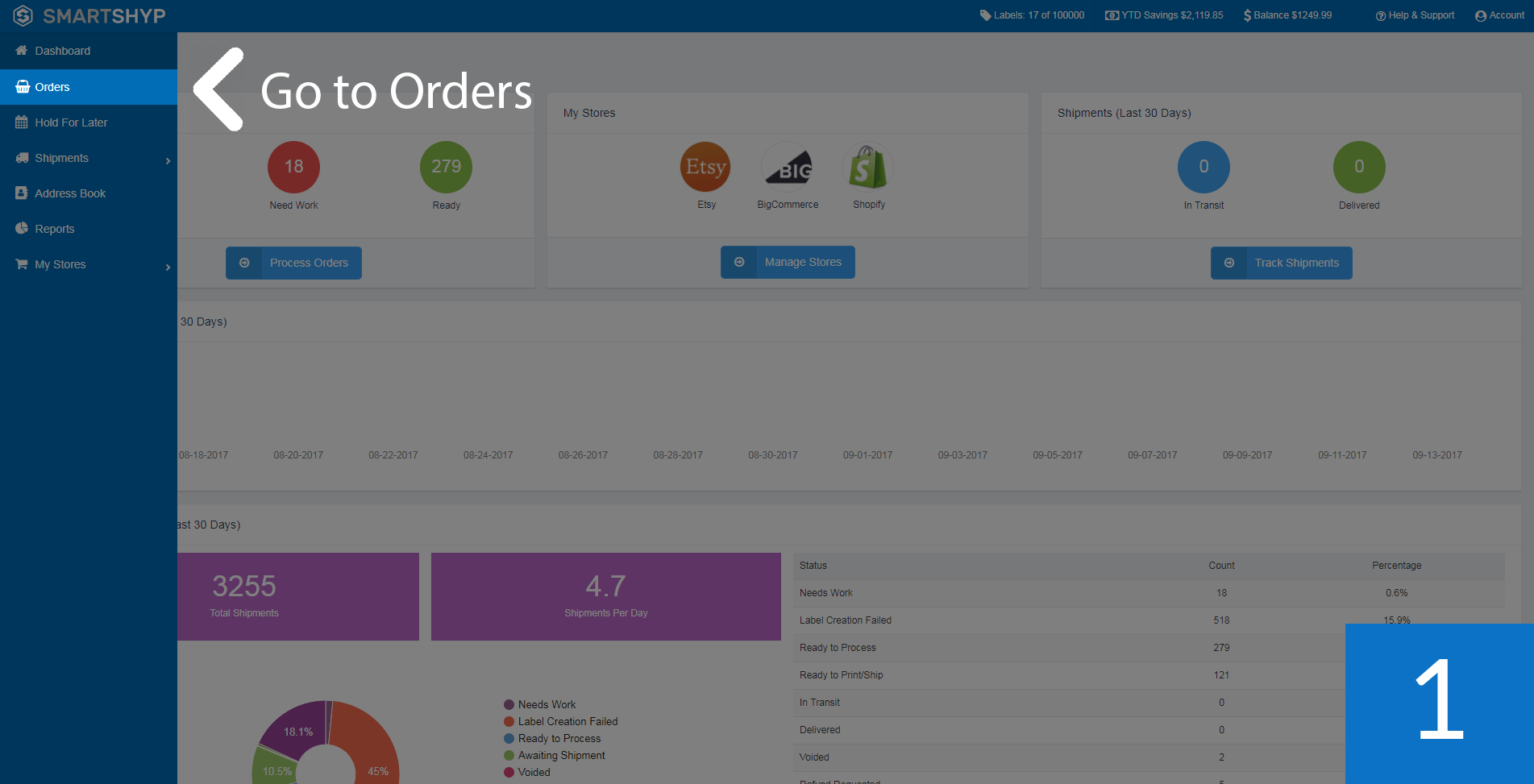 2. Personalize Filters: Filters can be set to show or hide orders based on status, carrier, or store. Boxes that are checked will be visible.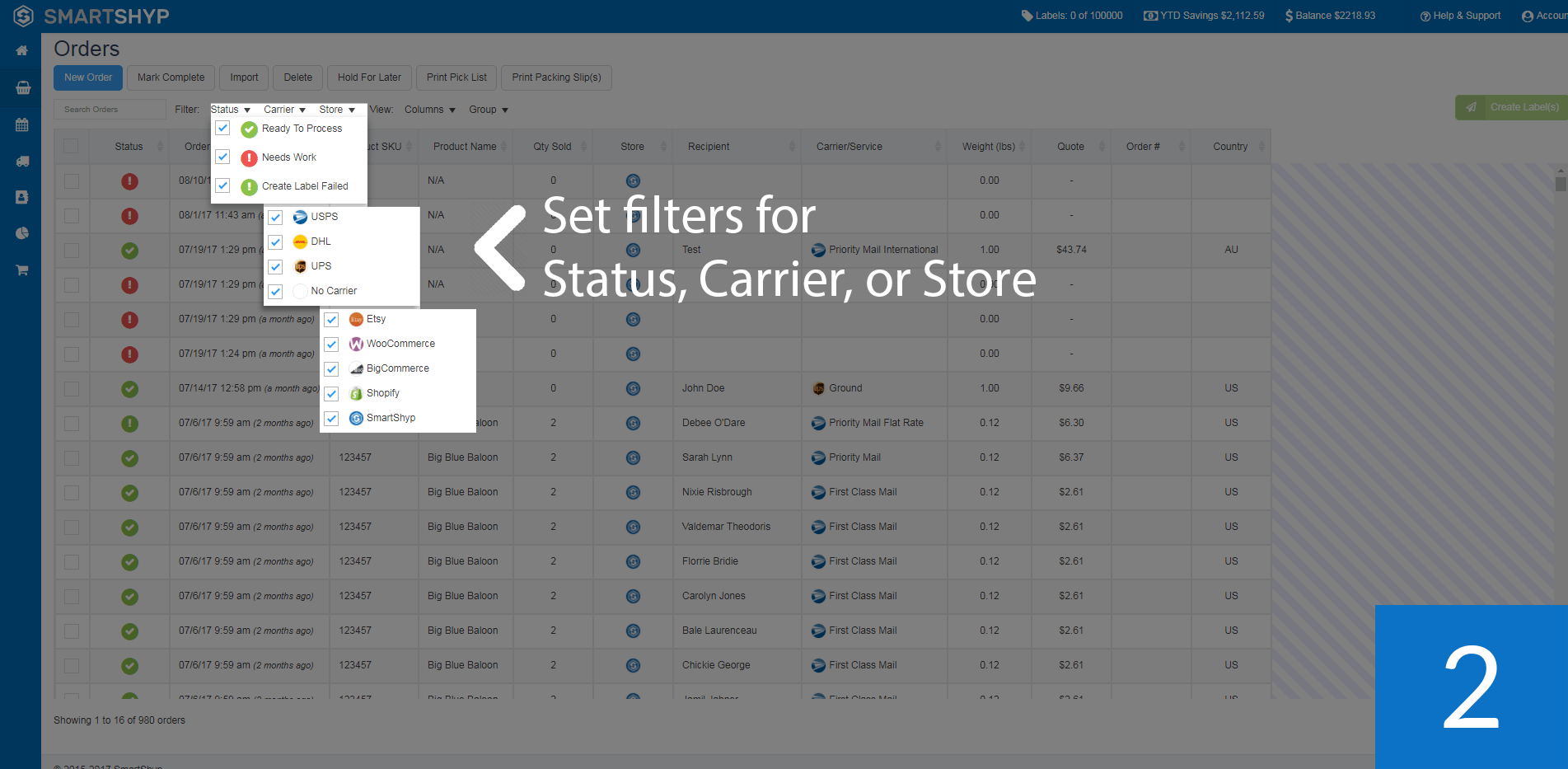 3. Personalize Columns: Choose which columns you want to see. You can also sort columns by clicking in the header, or move them left or right by clicking and dragging. Check out our Sort and Organize Columns tutorial to learn more.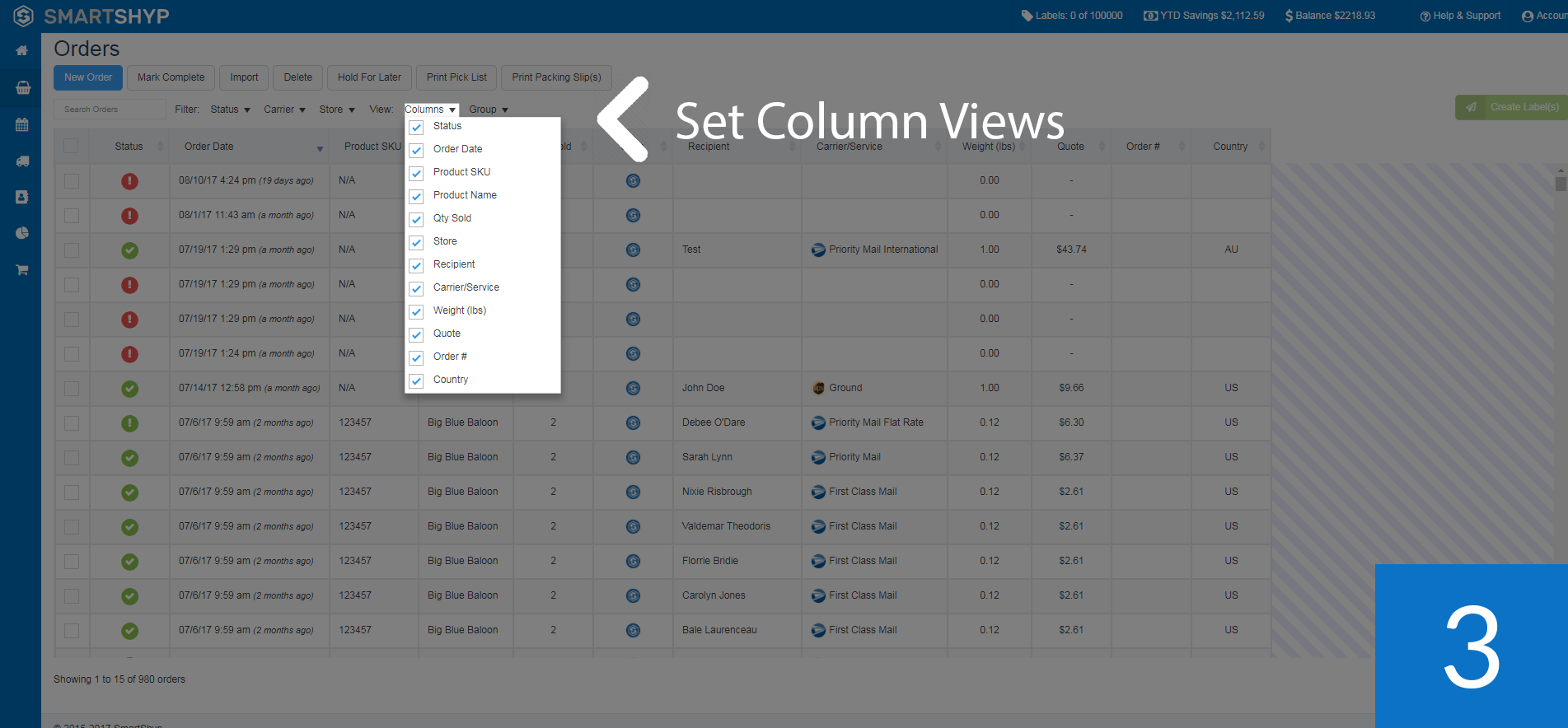 4. View Orders in Groups: Easily manage orders by viewing groups of any detail you like.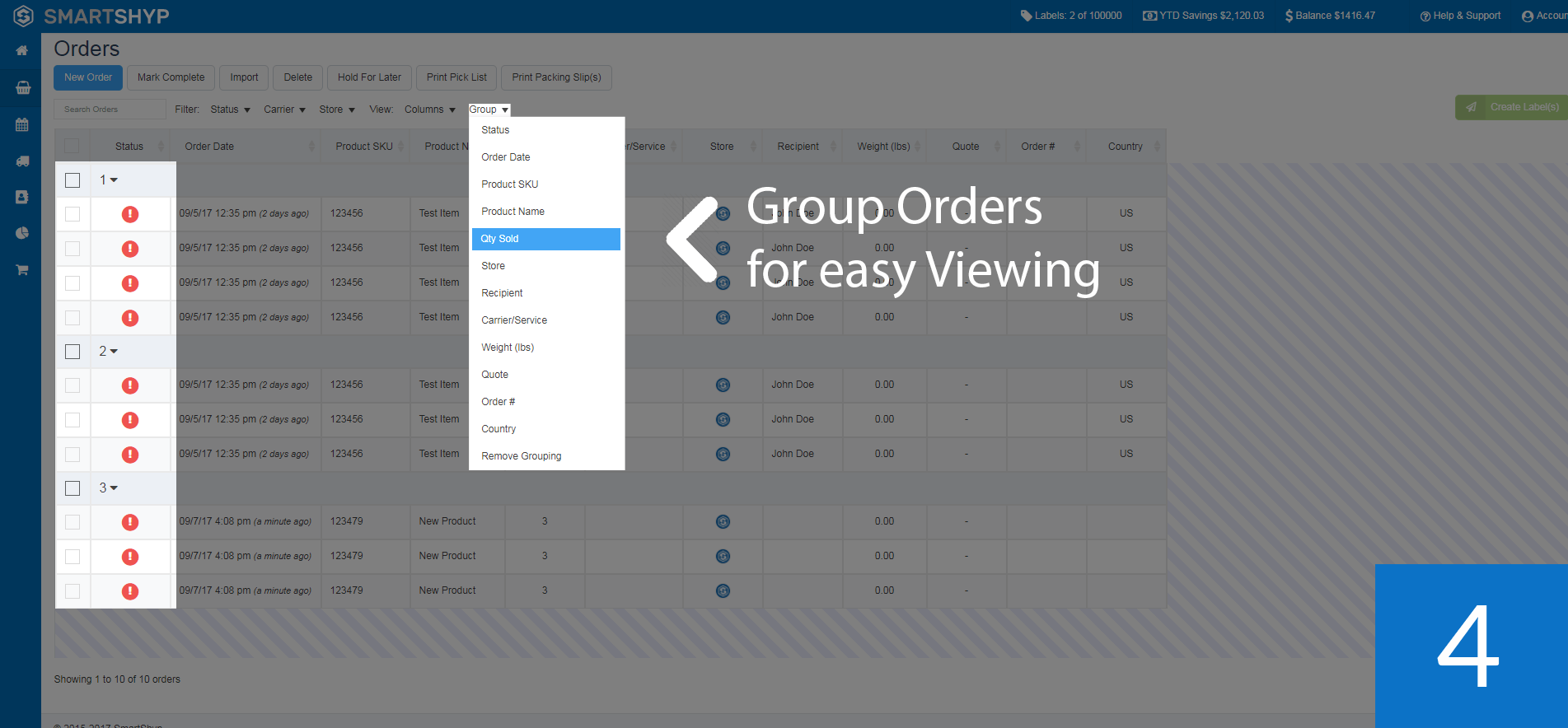 Note: Filter and viewing options can be used on any page within SmartShyp. Labels will print out in the same order they are listed. Filtering and grouping your orders will allow you to easily bulk-edit order information. Check out this tutorial to learn how.