After you create a label and pay for postage you can reprint labels freely. This tutorial will show you how to print an identical label without paying for duplicate postage.
1. From the Dashboard: Locate the order you want to print a new label for on one of the Shipments pages.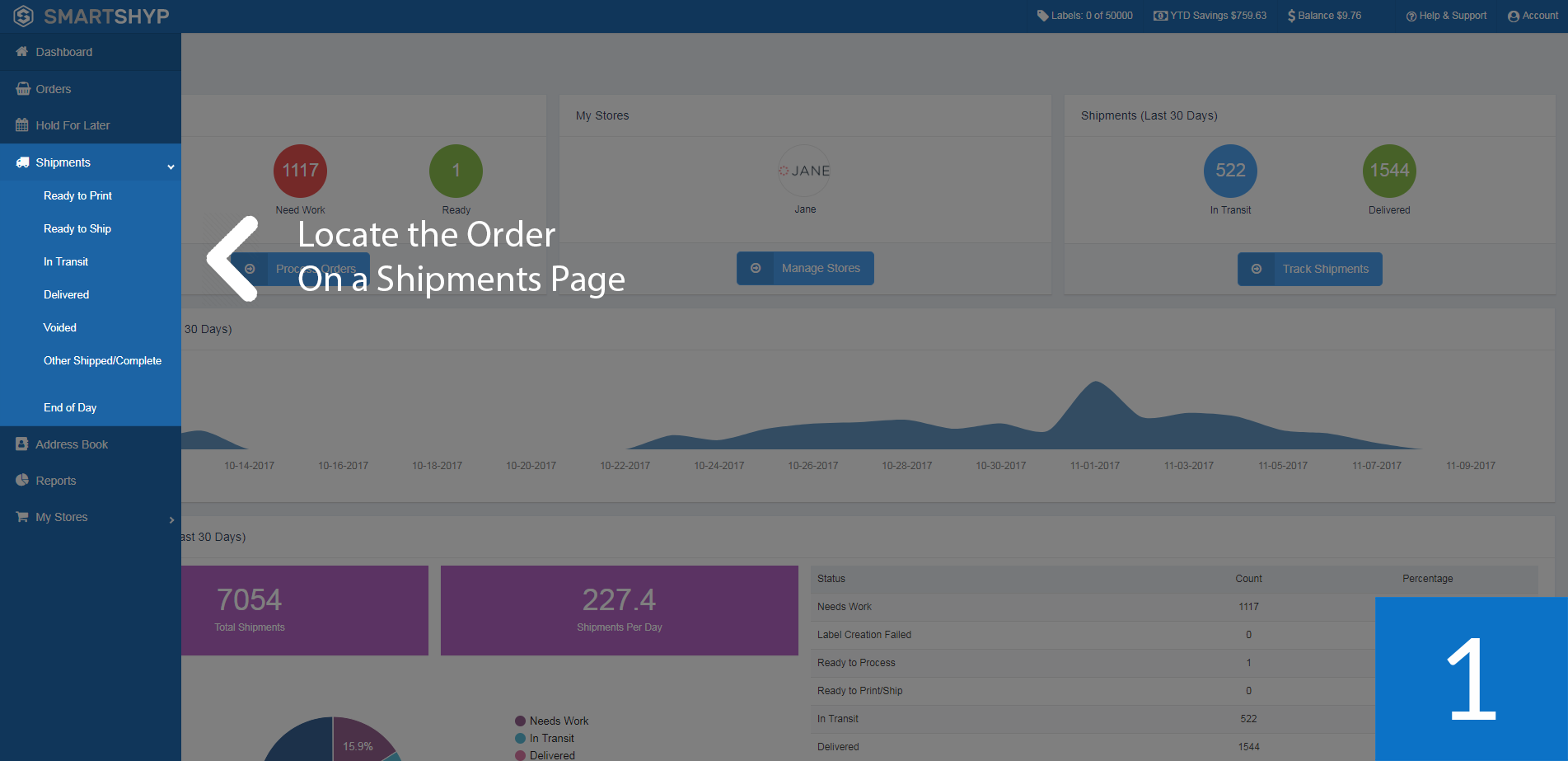 2. Select Orders to Reprint: Select the orders you need to print labels for.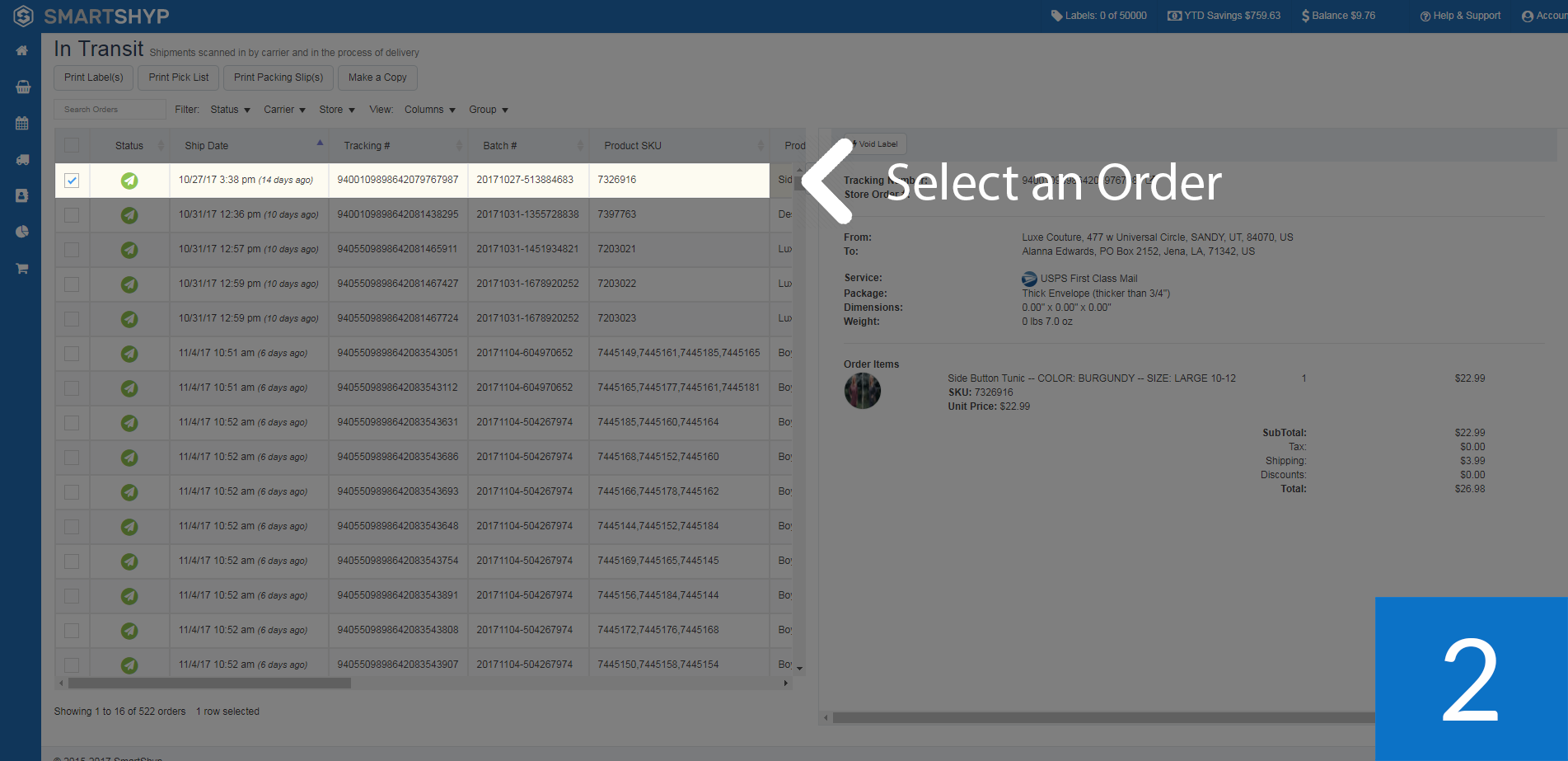 3. Print Label(s): With your orders selected, use the button at the top labelled Print Label(s).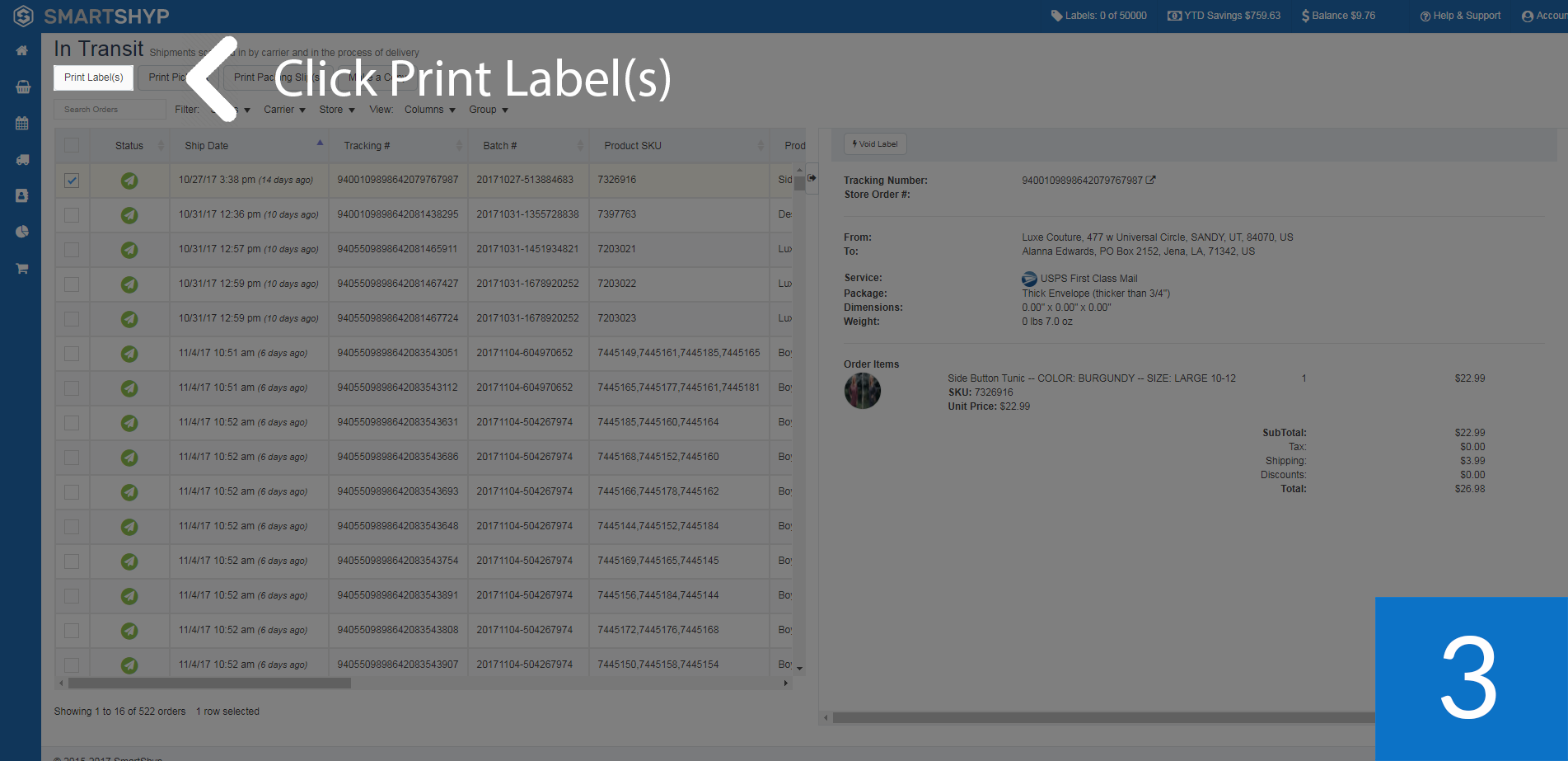 Note: See our other tutorials to learn more about Creating Shipments, and Purchasing Postage