When you are first setting up SmartShyp we recommend that you setup your Printer early on. SmartShyp is compatible with any desktop or thermal printer, this quick guide will help you get your printer configured to the correct label format, as well as go through some customization steps.
1. From the Dashboard: Go to Print Settings found in the account dropdown menu in the top-right corner of SmartShyp.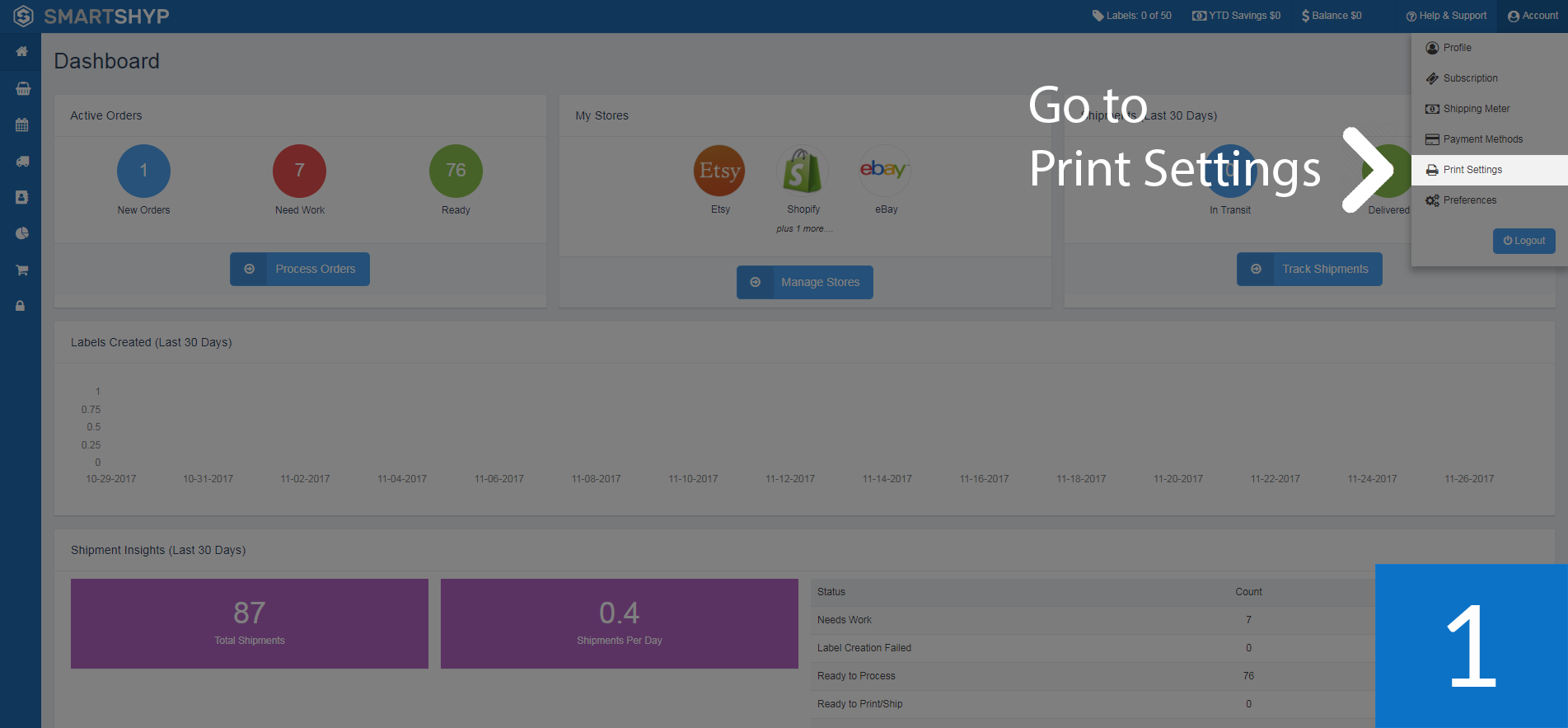 2. Select a Label Format: Select the appropriate label format for the printer you will be using. 4″x6″ for thermal printers or 8.5″x11″ for desktop printers. You can also select an option to print packing slips alongside each label.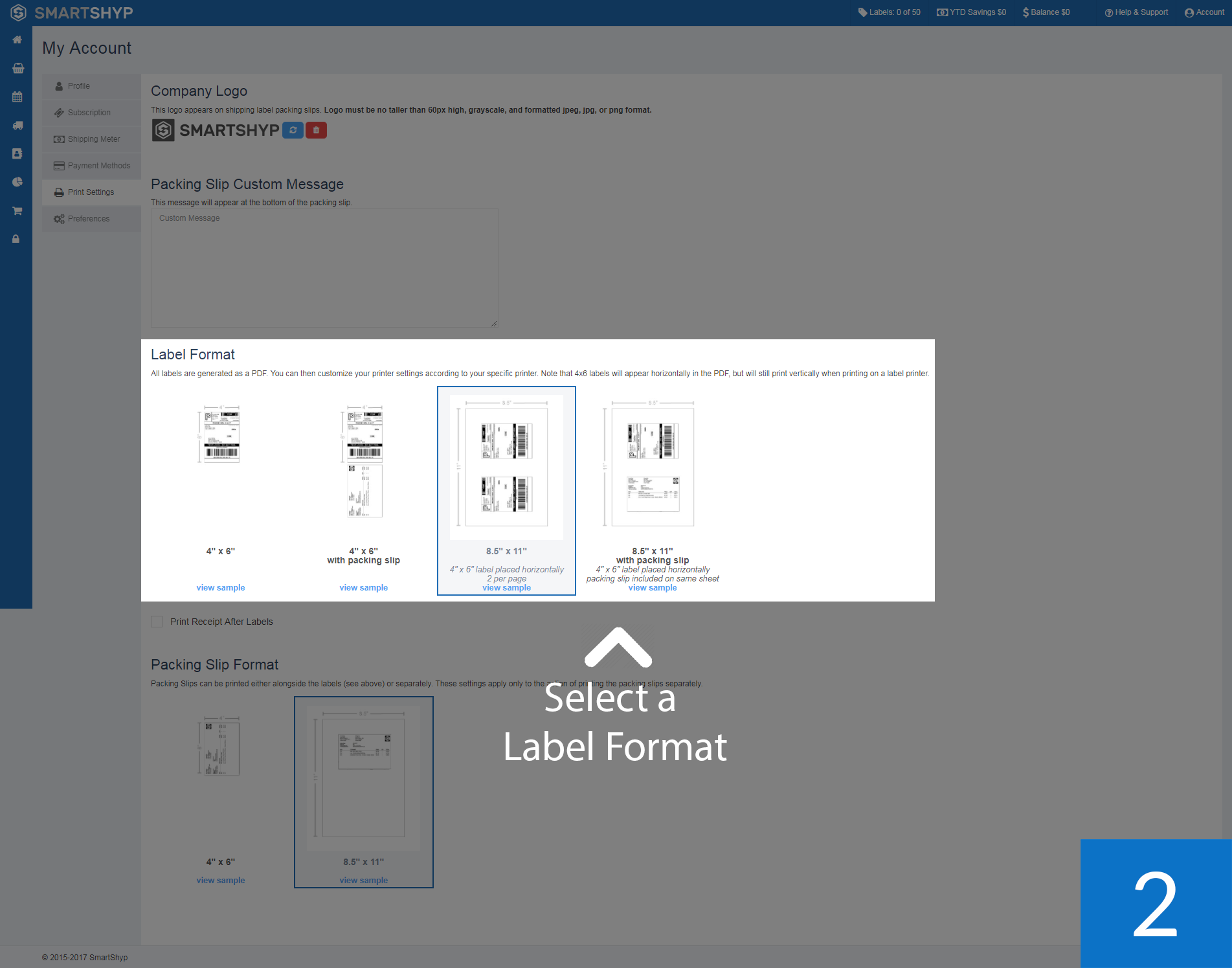 3. Print Receipts: Check this box only if you would like to print receipts for the postage you paid along with your labels.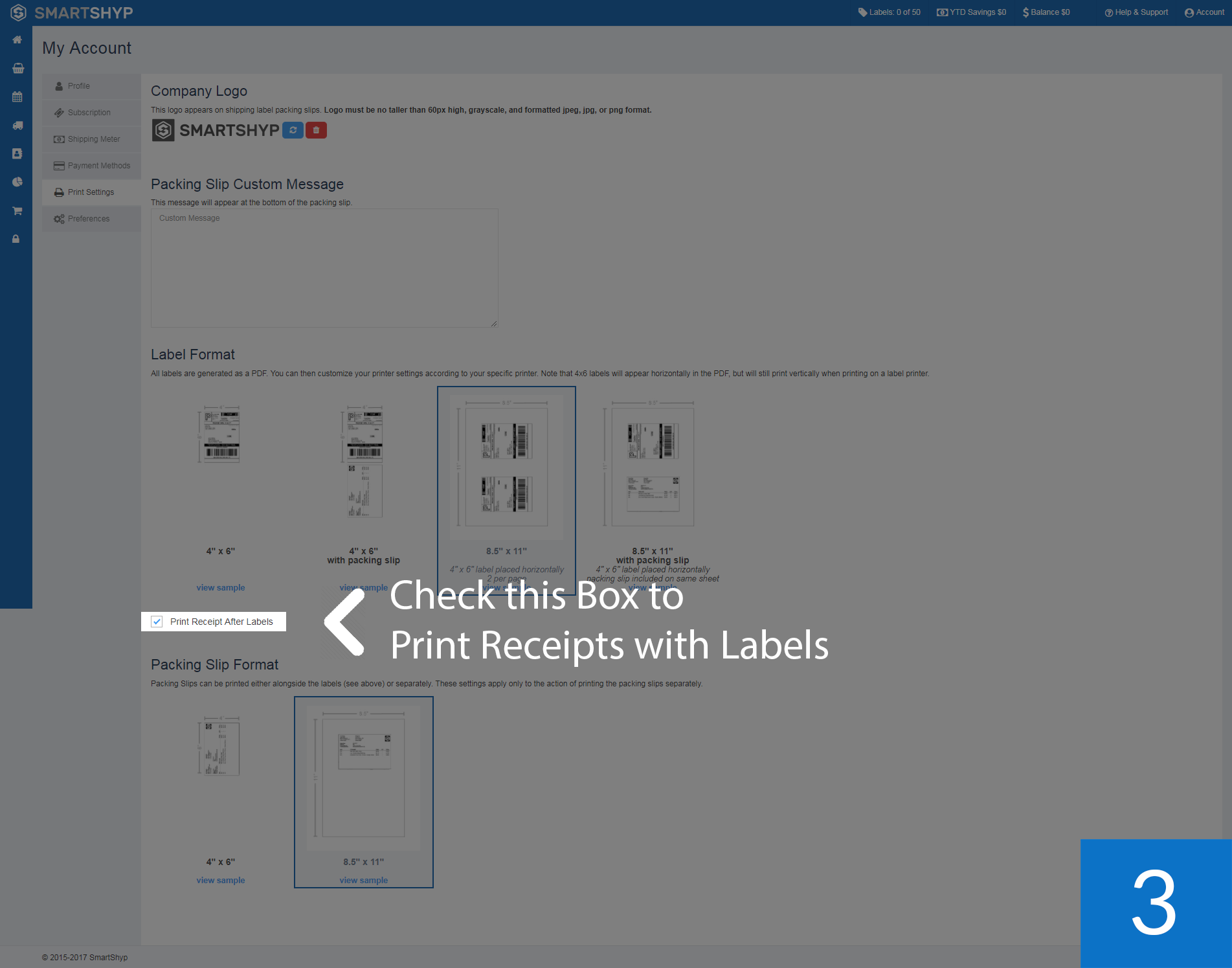 4. Packing Slip Format: This option will apply to packing slips that are printed separately from labels.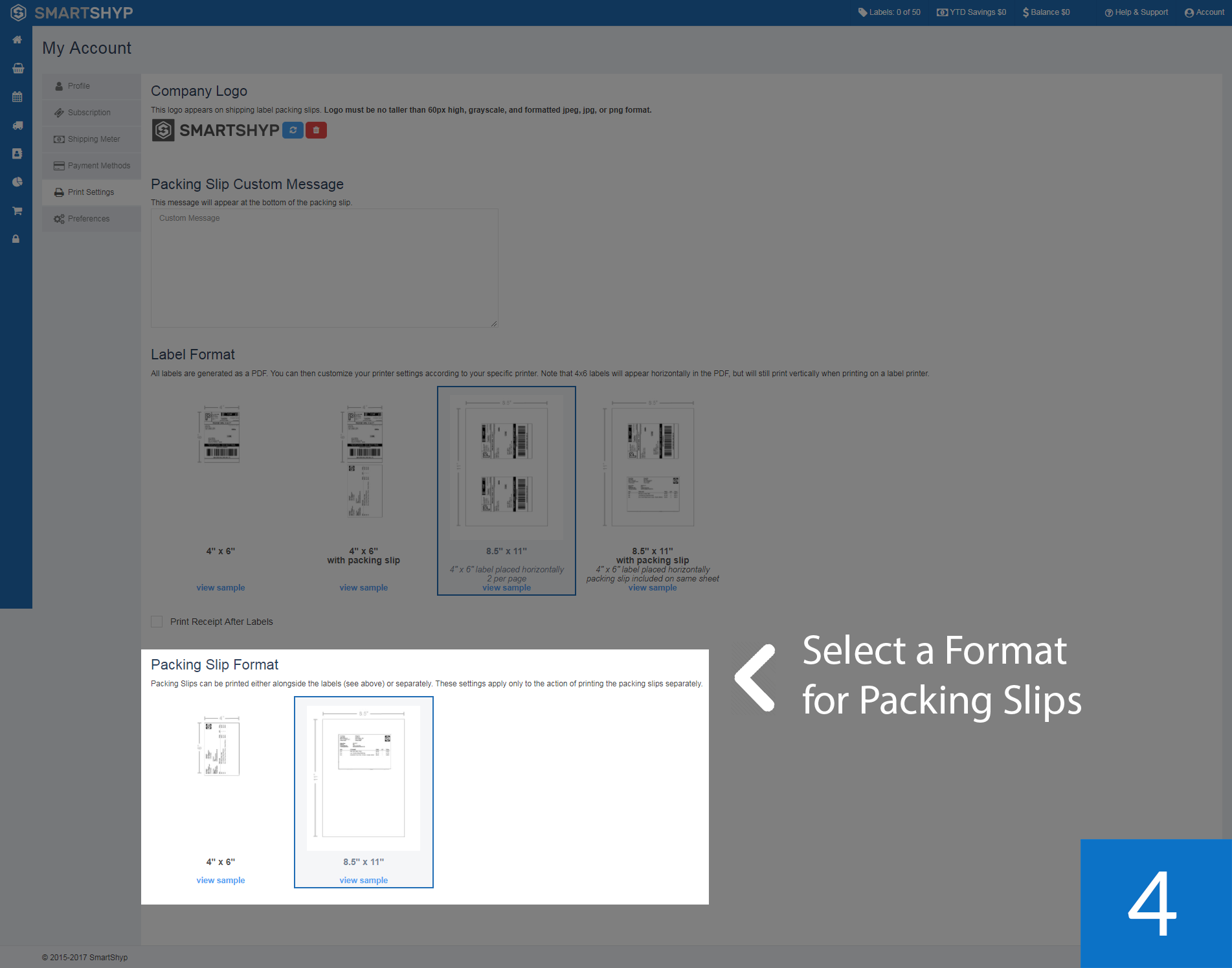 5. Add a Logo: You may customize your packing slips by adding a Company Logo here. Upload an image using the blue icon.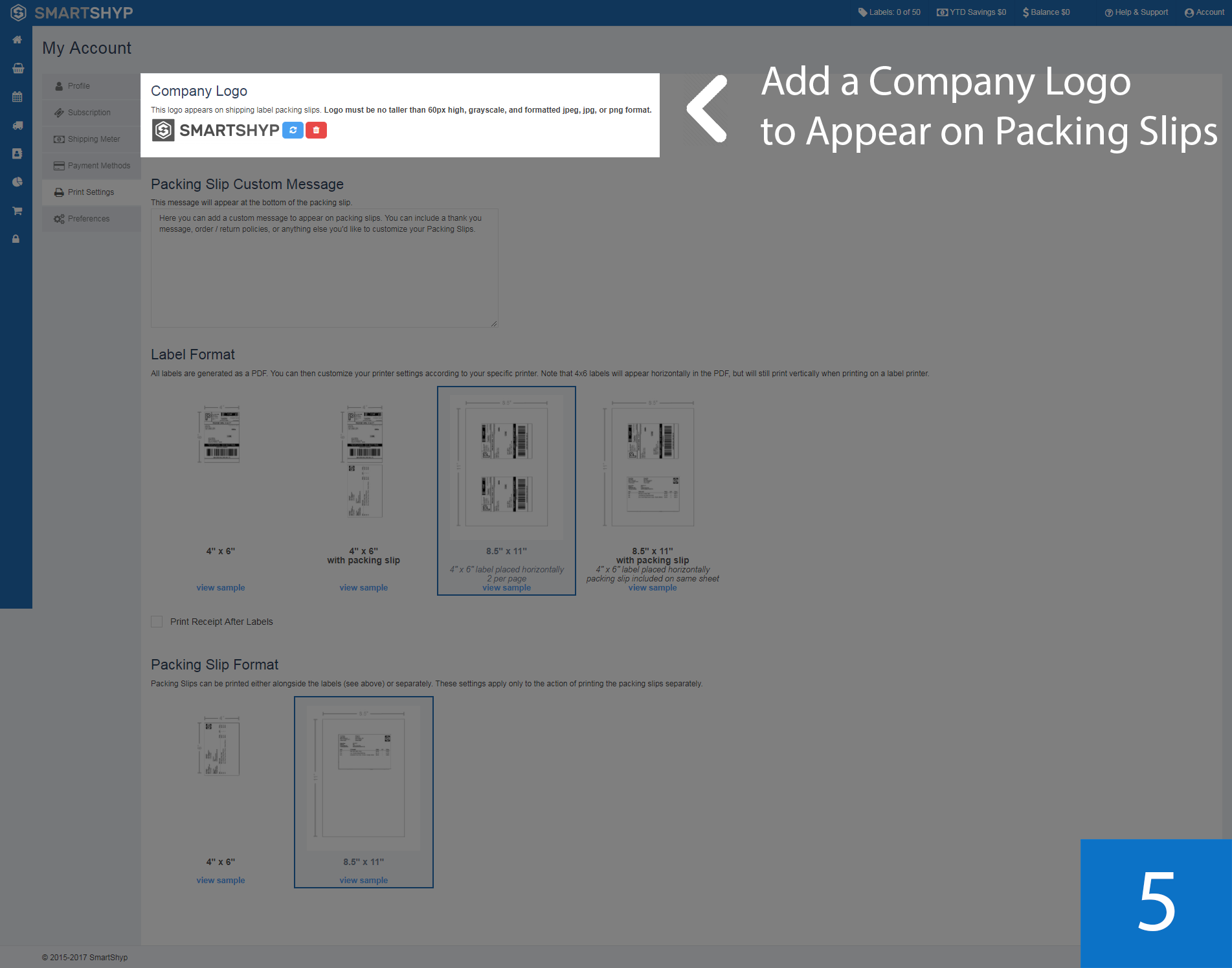 6. Add a Custom Message: You can also add a custom message to your packing slips. This could be a thank you message, describe your return policy, promotional offers/coupon codes – anything you'd like to include for your customers.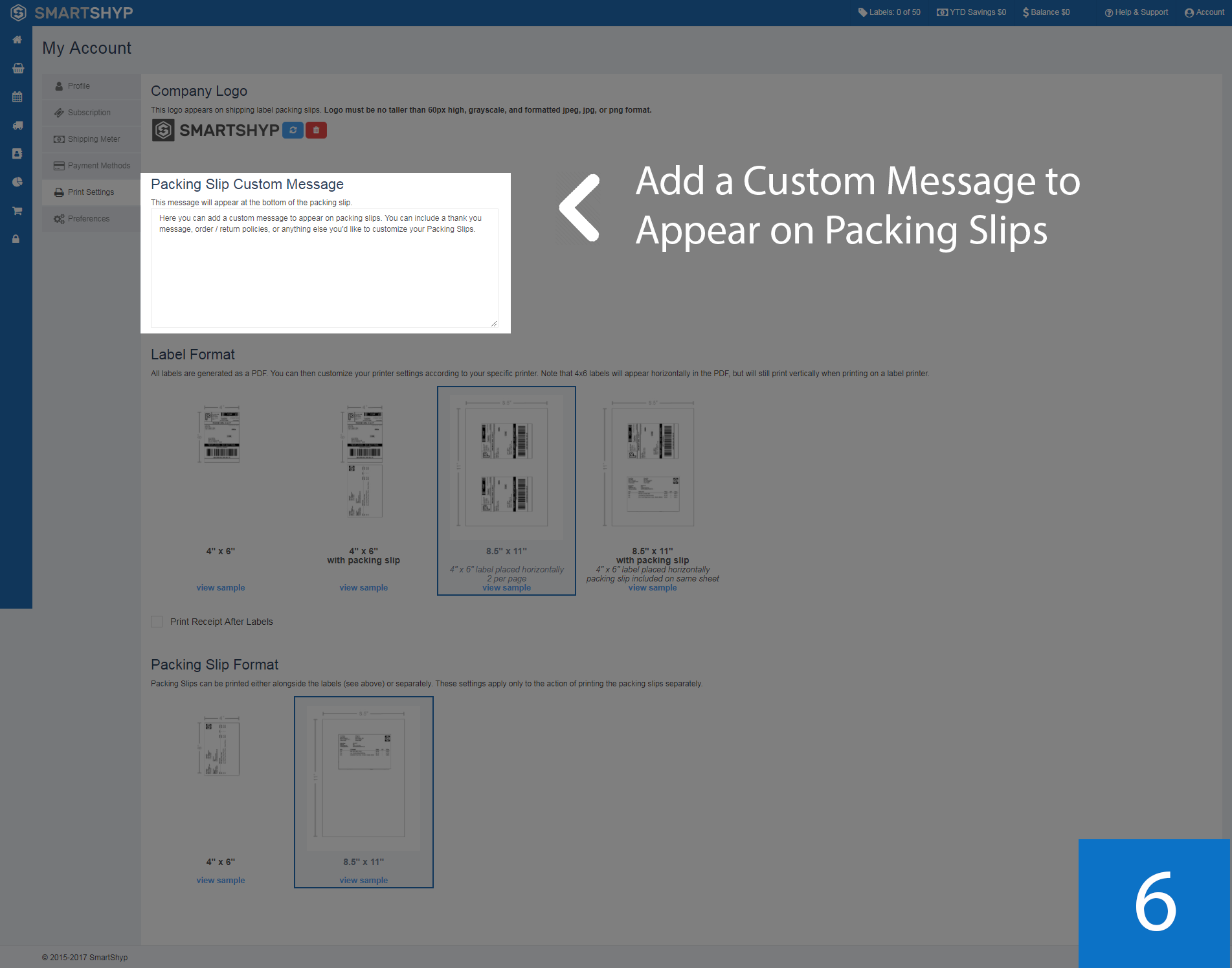 Note: Always be sure to Save Changes using the button in the bottom-right corner. Print settings can be updated at any time.