SmartShyp makes it easy to get the best rates for your needs. Simply enter the package information and use the built in Rate Comparison tool to find the best price. We also provide a breakdown of service fees so you know exactly what you're paying for.
1. From the Orders Page: Prepare orders by entering all required shipping information. For help see Add Manual Orders.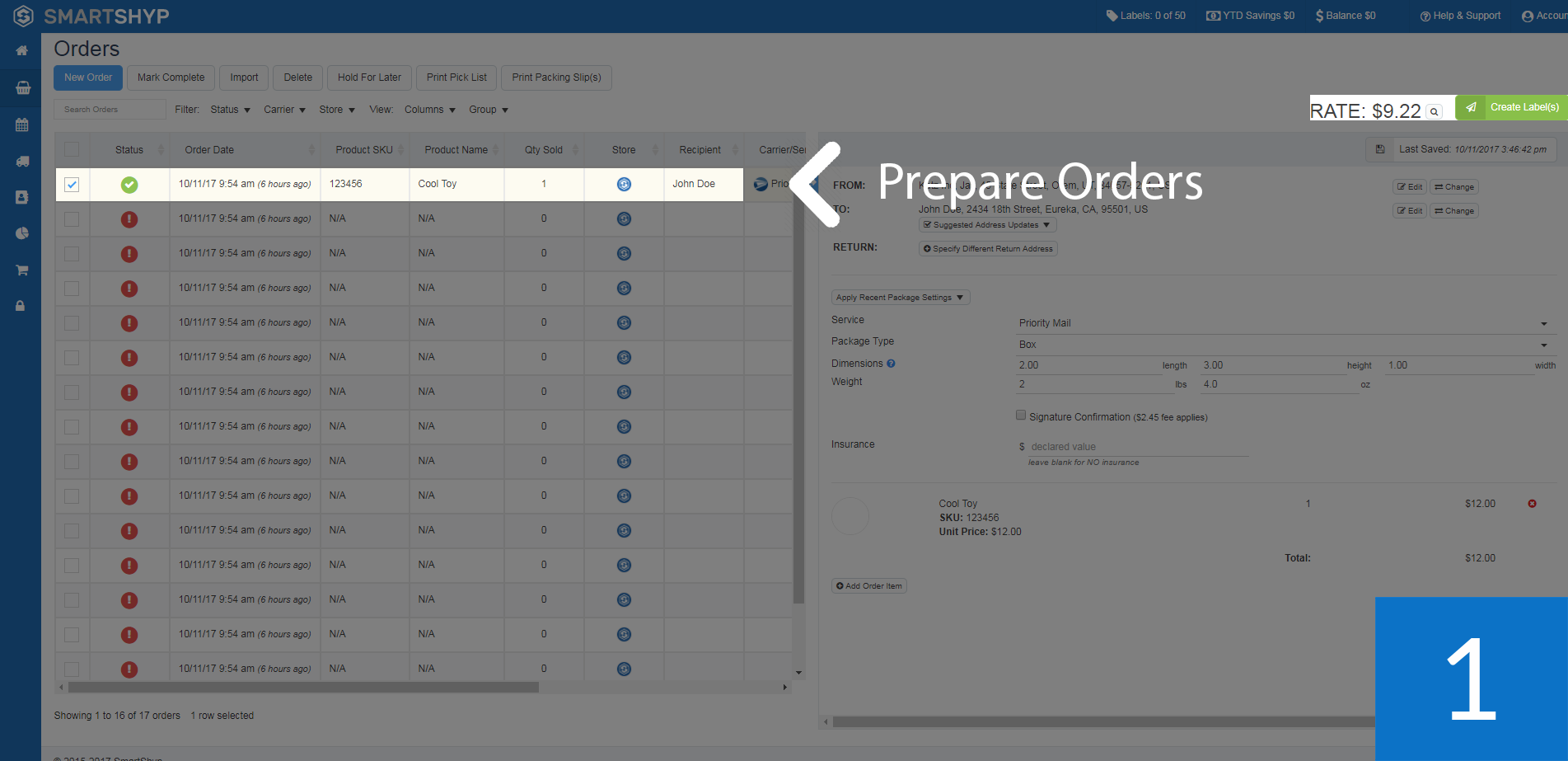 2. Compare Rates: Click the Magnifying Glass Icon next to the rate to shop different rates from a list of Carriers and Services.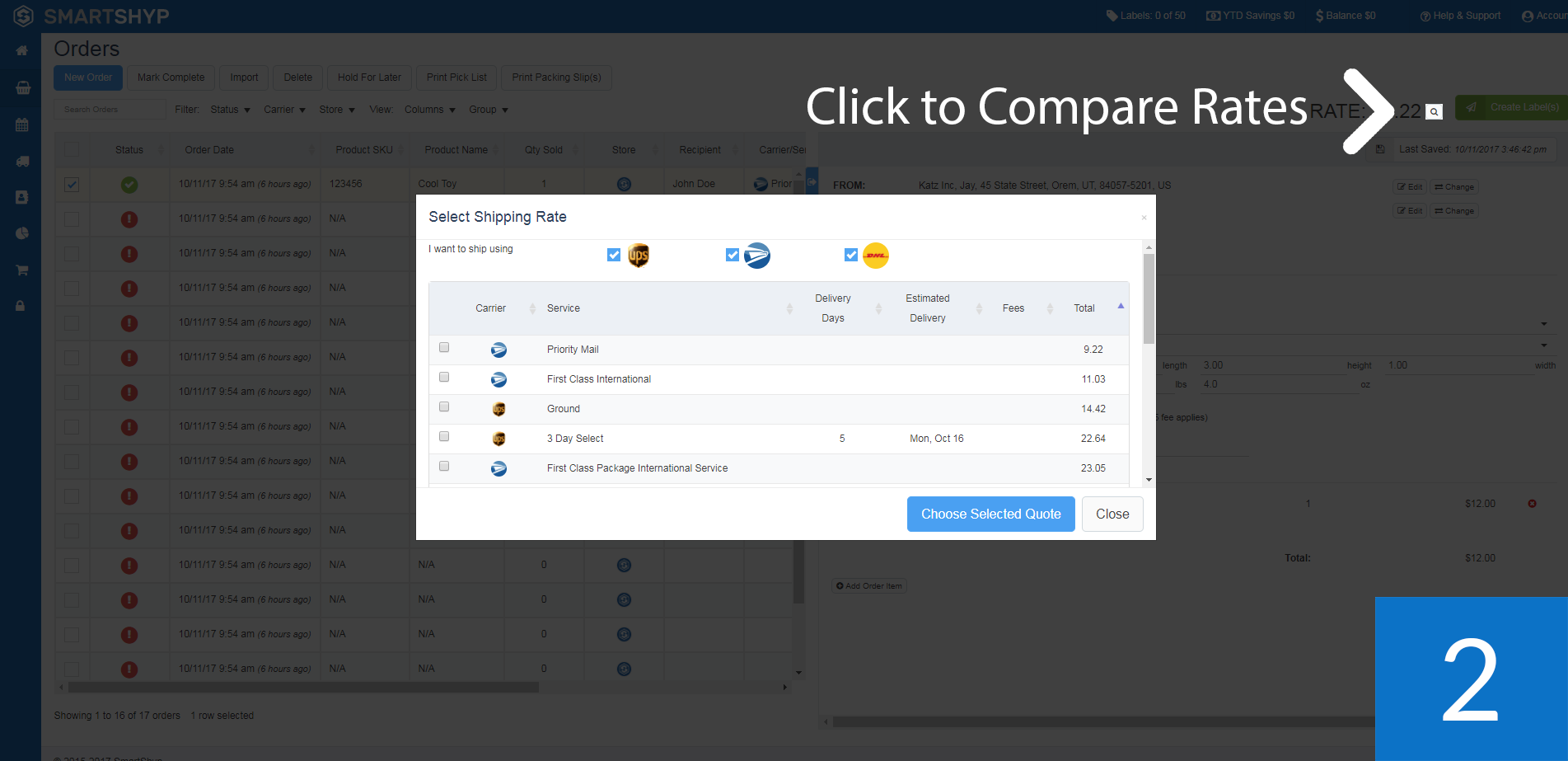 3. Create Labels: Use the button labelled Create Label(s) to review postage and any additional fees before purchasing postage.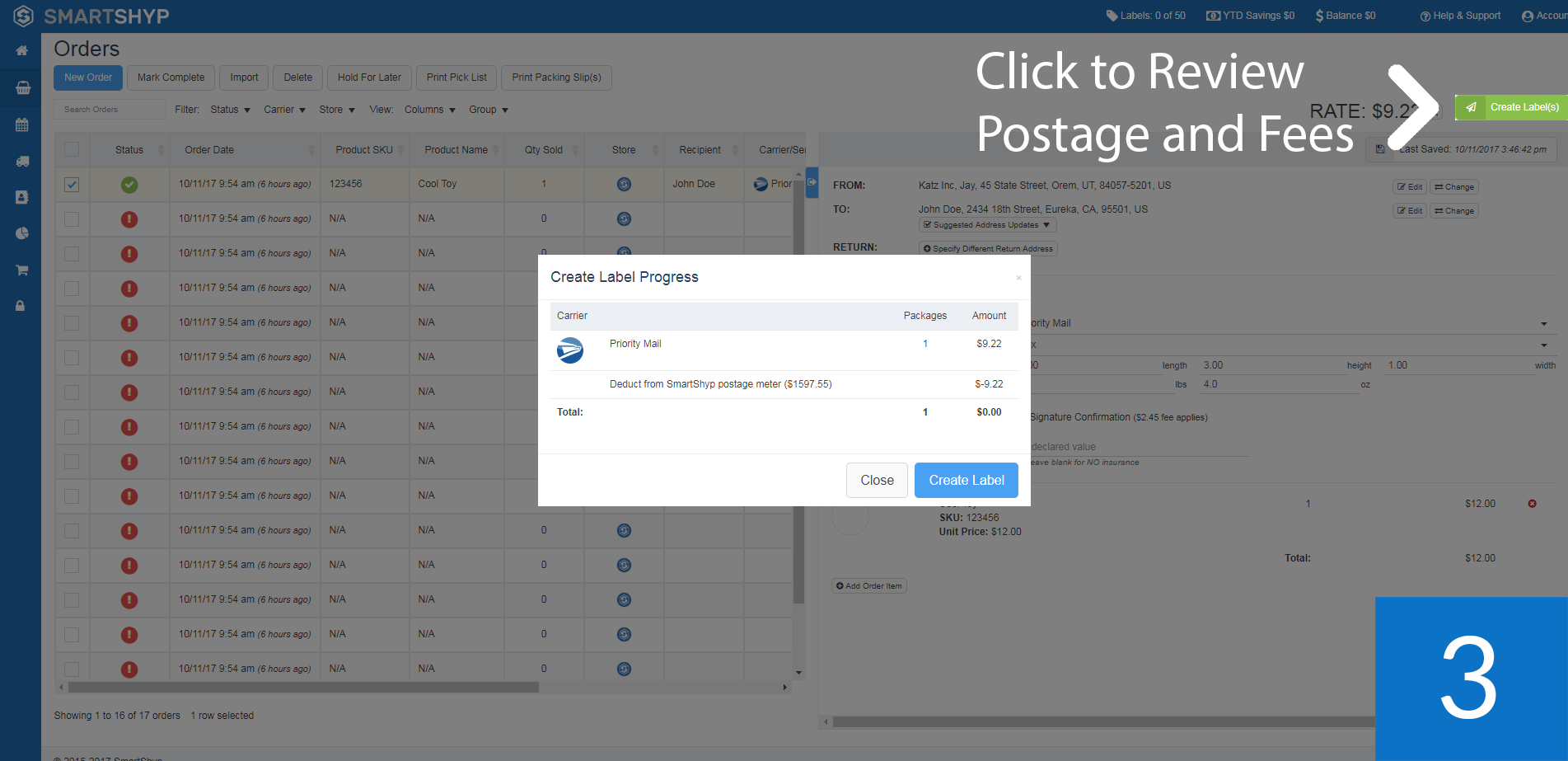 4. Print Labels: Use the button labelled Print Labels Now to generate a PDF and print your postage.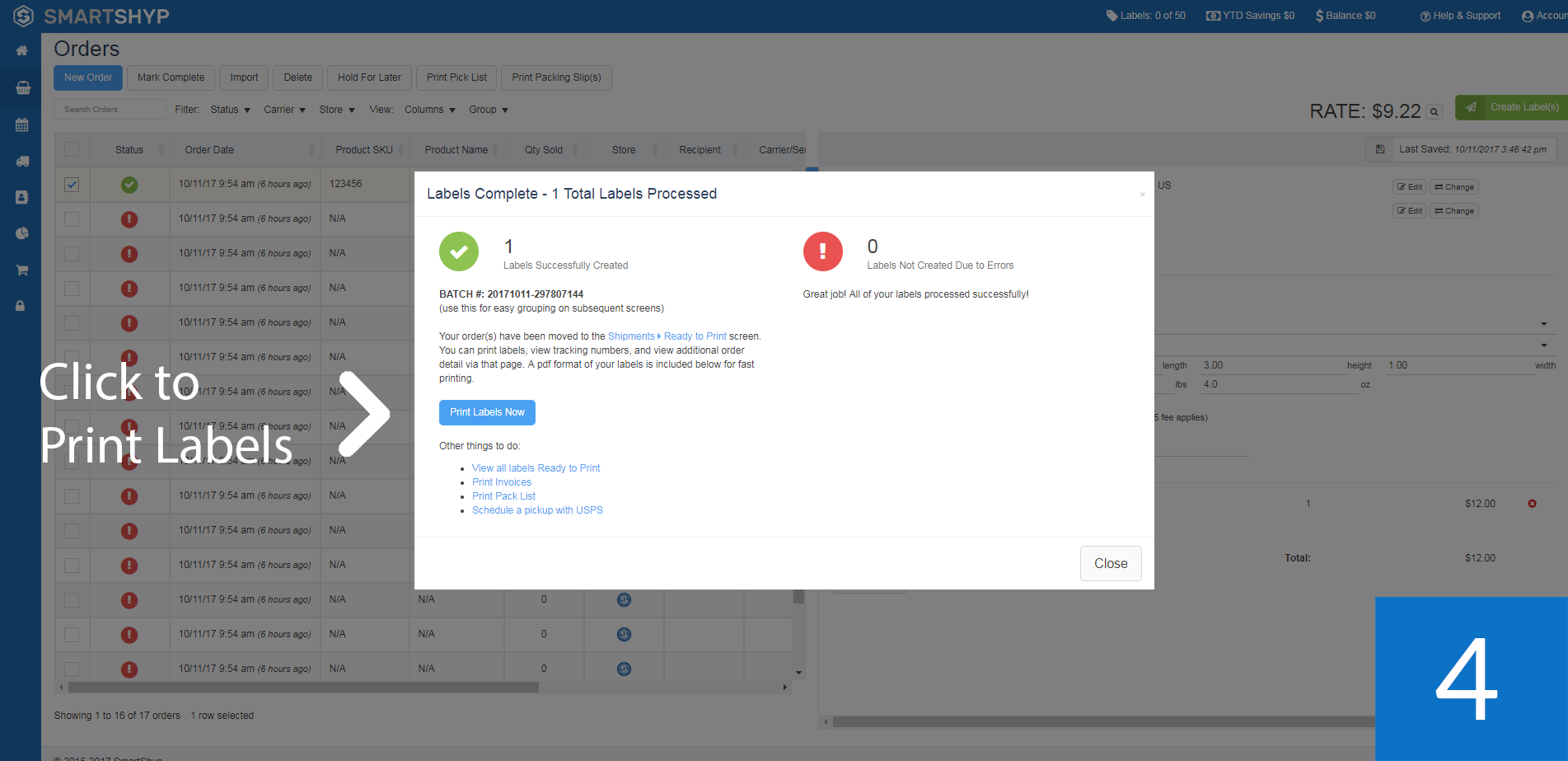 Note: If no PDF is generated your labels will move to Ready to Print. When you do print the labels they will move to Ready to Ship.