There are various ways you can filter and sort through your orders by adjusting filters, moving columns, and saving your different views so you can easily load them up.
Quick Tip: Click reset view if orders/shipments are missing on any page. There is a good chance a filter is selected that is masking that order/shipment.

Column Options
You can easily adjust which columns you want to have displayed to more personalize your workflow. These can be adjusted on the right side of the page. Select which columns you would like to view or not view.
Filters
Each column has filter options which make it easy to control which orders you want. Play around with different filters and make sure to save views so you can apply filter sets in a jiffy.

Save, Load, and Reset View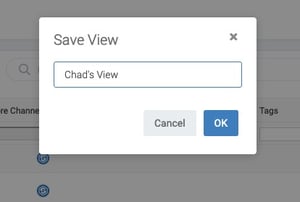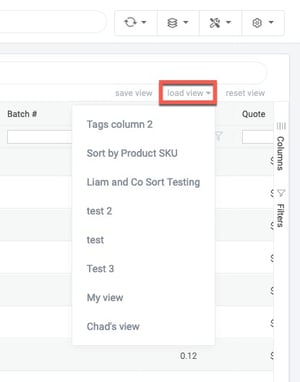 Once you have moved your columns and filtered your orders in a way that fits you, save that view so you can load it up at any time, from anywhere, on any device.
If you are having any issues finding orders, or no orders are showing at all. Go ahead and try clicking reset view which will clear any filters and reveal any hidden columns. Then you are able to reload your personalized view while adding new filters as you prepare your next batch.