Managing products in SmartShyp allows you to create packaging defaults. With package defaults set, labels for orders will be ready to process as they come in. This can save you time by eliminating the need to enter package details on all of your new orders.
1. From the Dashboard: You can find your products listed in the left-side navigation menu under My Stores > Manage Products.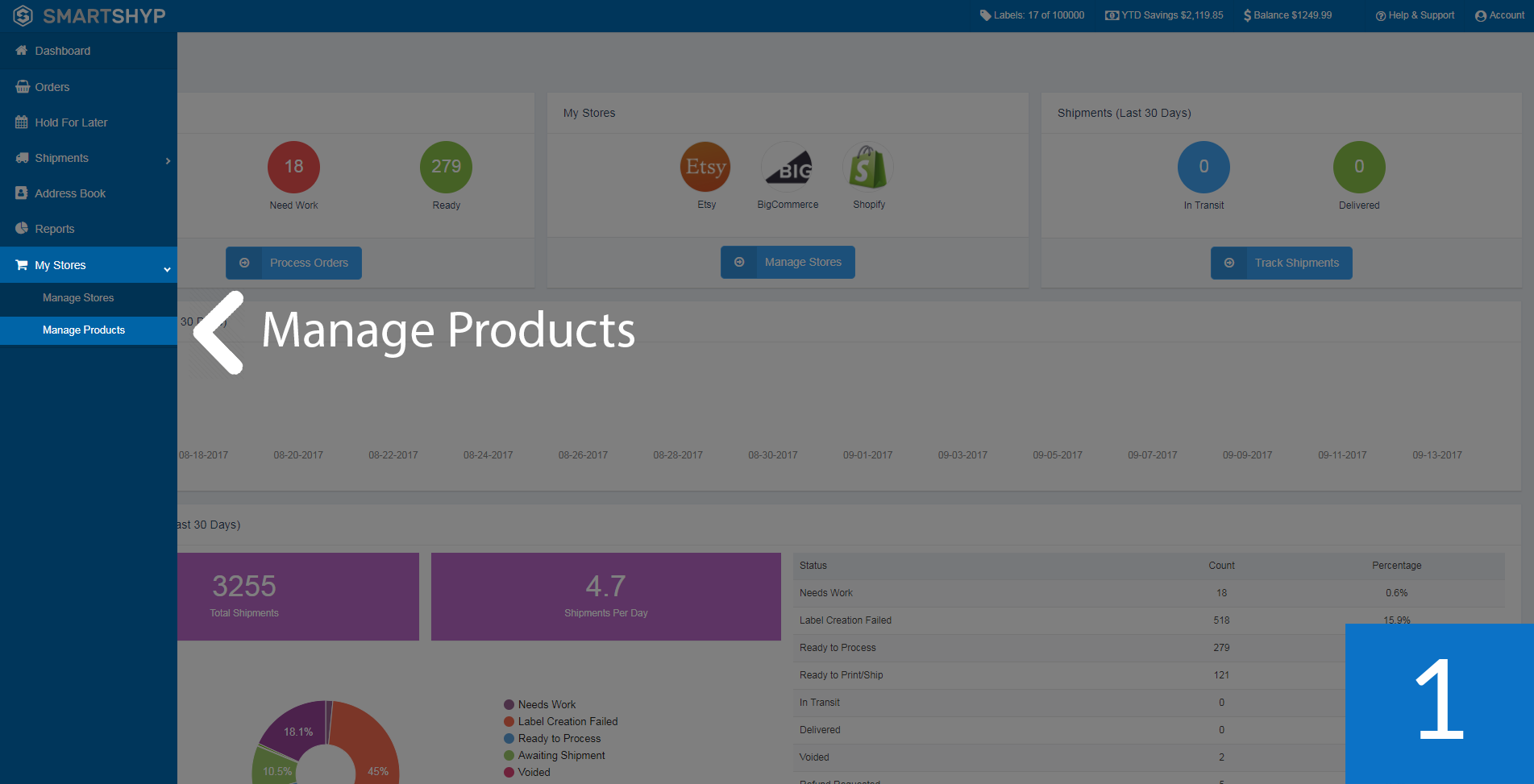 2. Select a Product: Choose a product from the list that you would like to create package defaults for. If you would like to Add a New Product use the button at the top of the screen labelled Add New.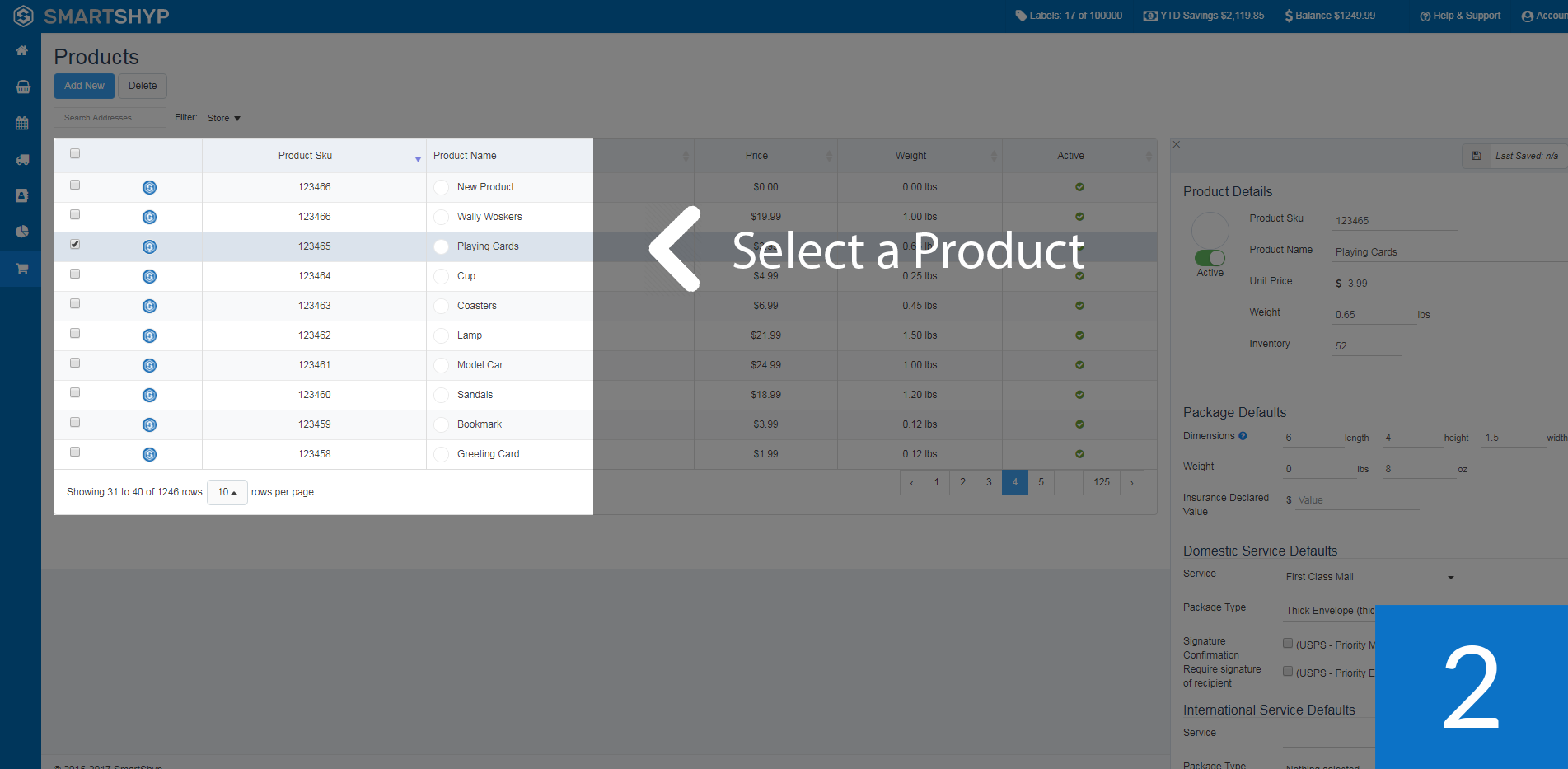 3. Enter Package Defaults: Enter the dimensions, weight and service/package type you will use for that product. This information will automatically apply to new orders of this specific product.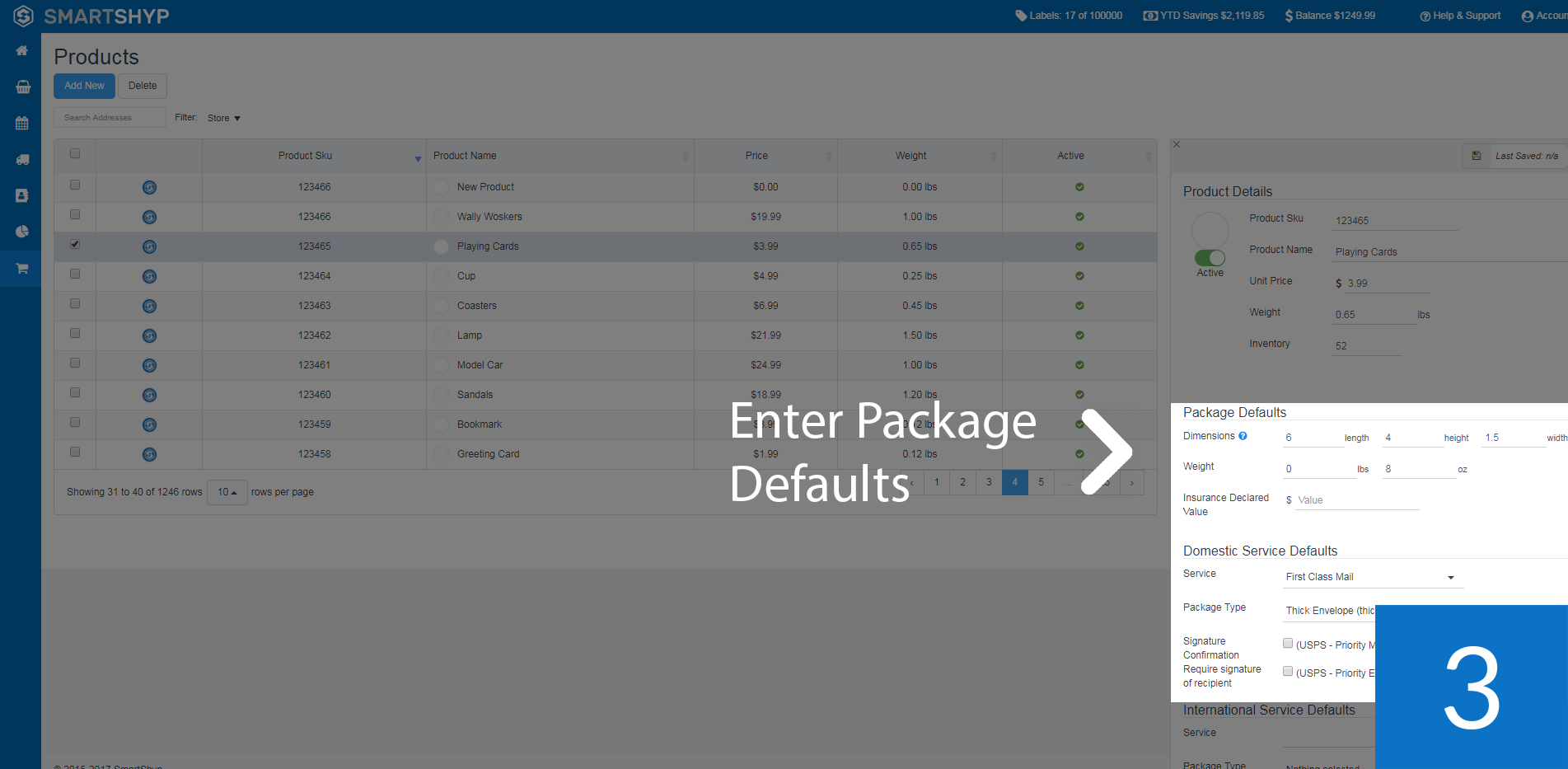 4. Save Changes: Use the button in the top-right corner of the screen to save and apply your new package defaults.