This guide will walk you through shipping your first order with SmartShyp. You will learn the basic steps of getting a shipping rate and creating a shipment .
From the dashboard go to the orders page using the left-side navigation menu or by clicking "Create Your First Order Now".


Create a manual order by clicking "New".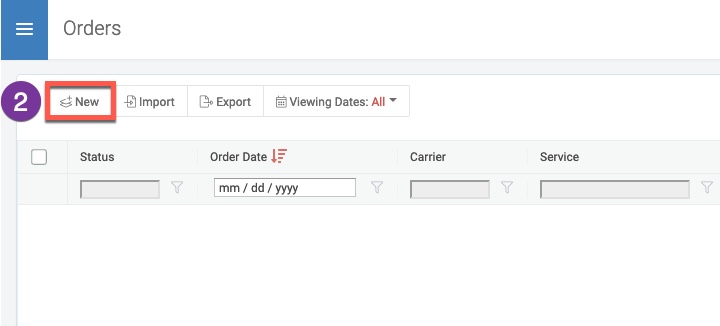 The screen will expand where you can enter your required shipment details before getting a shipping rate. The order will be a "not ready" status until shipment details are entered. Once shipment details are entered, the shipment status will have a green checkmark and say ready.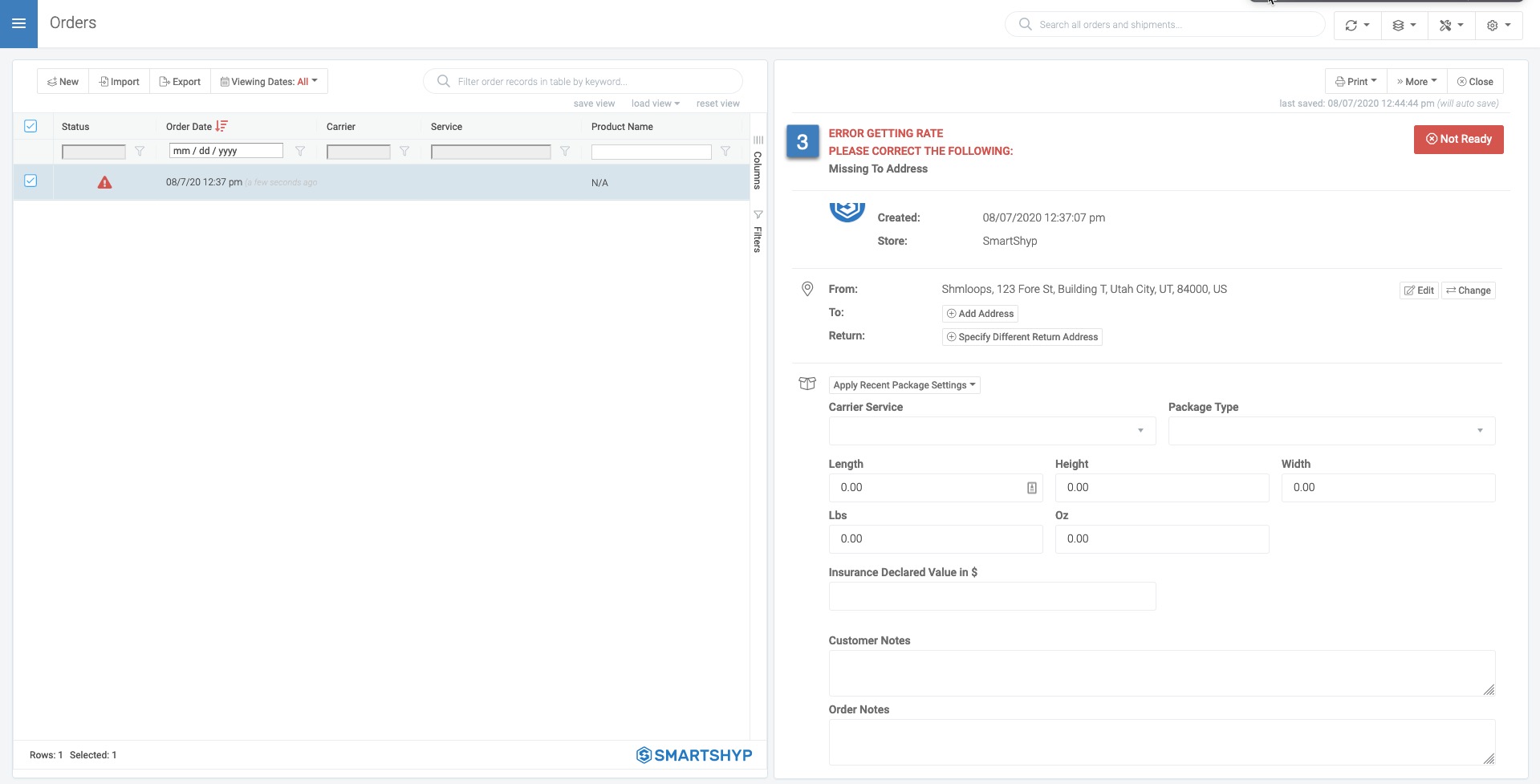 Select your preferred carrier service, package type and add any additional options like shipping insurance or added services like signature required.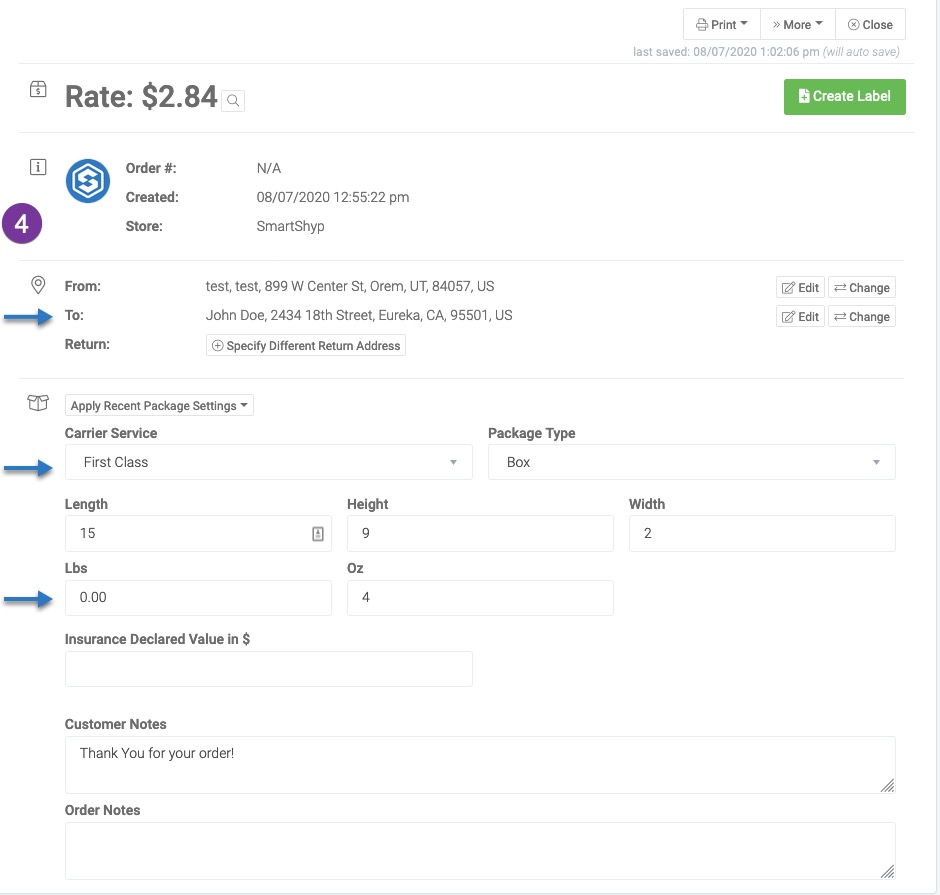 Note: Required Fields: From address, to address, dimensions, and weight are required fields before a shipping rate will display. Some flat rate options do not require dimensions to be entered.

You can edit your ship-from, ship-to, or return address if needed.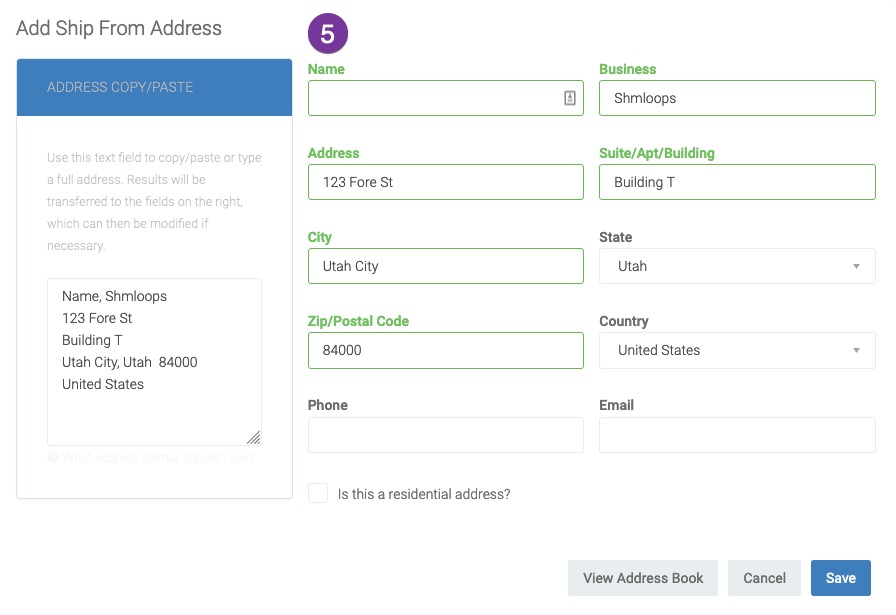 Note: Clicking edit will edit the address record in the address book. Clicking change will change the address for a single order.

When you are ready to create a label for your order, click the green "Create Label" button to review the label summary then click the blue "Create Label" button to finalize your order.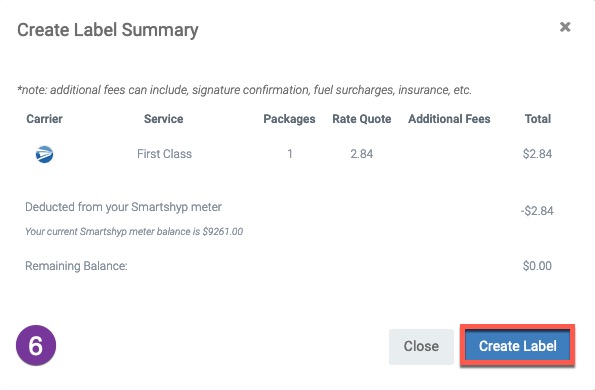 Once your label is successfully processed, click "Print Labels Now" to print out your shipping label.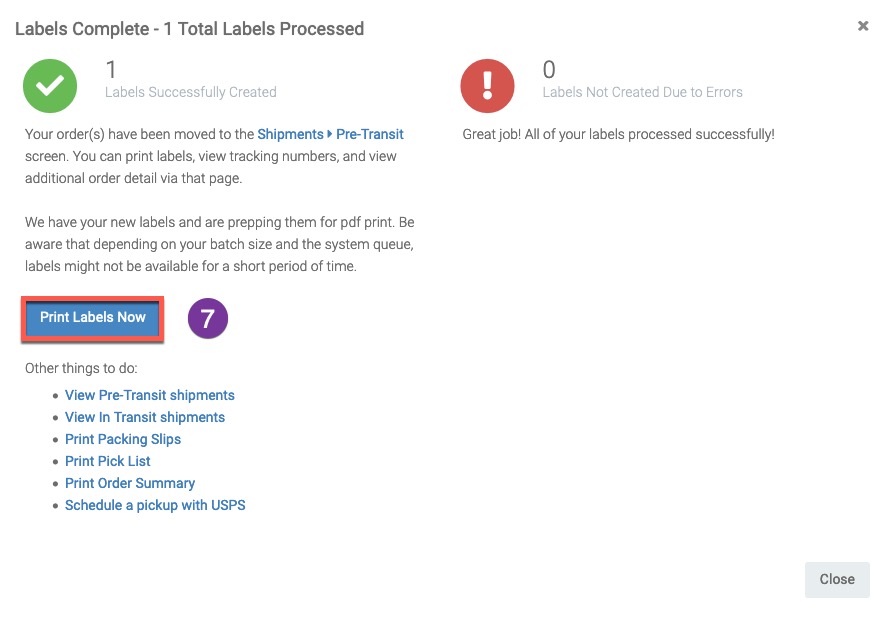 Other Options: You can choose to add additional Package Protection, order items, order notes, internal notes, tags, and a batch name to the shipment.
---