SmartShyp creates a link to tracking for every order you process. All you need to do is select the order in the Shipments section and click the Tracking Number to view the carrier's tracking service.
1. From the Dashboard: Locate the order you want to track on one of the Shipments pages.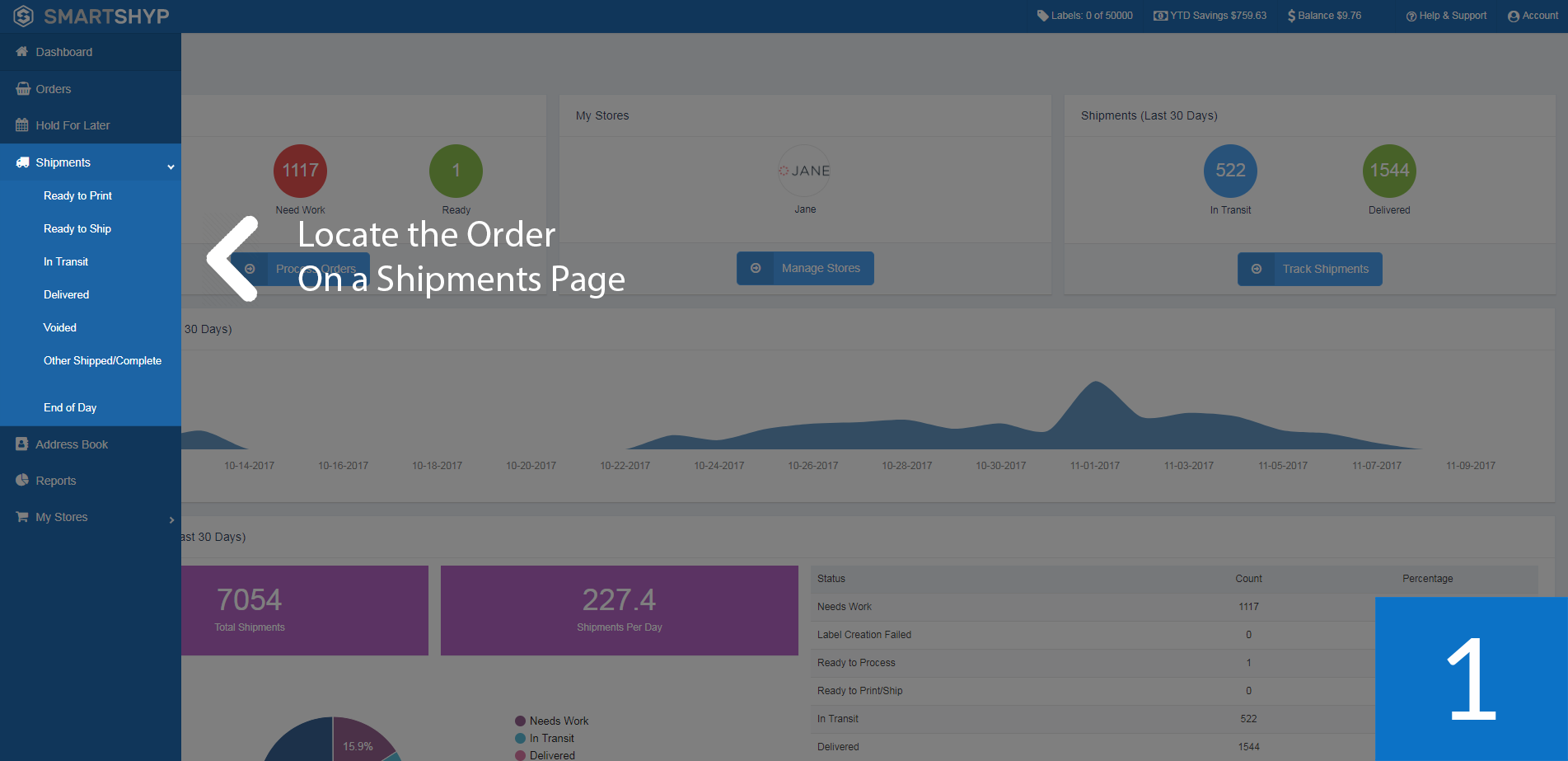 2. Track a Shipment: Select the order you want tracking for and use the link in the details pane on the right to see tracking.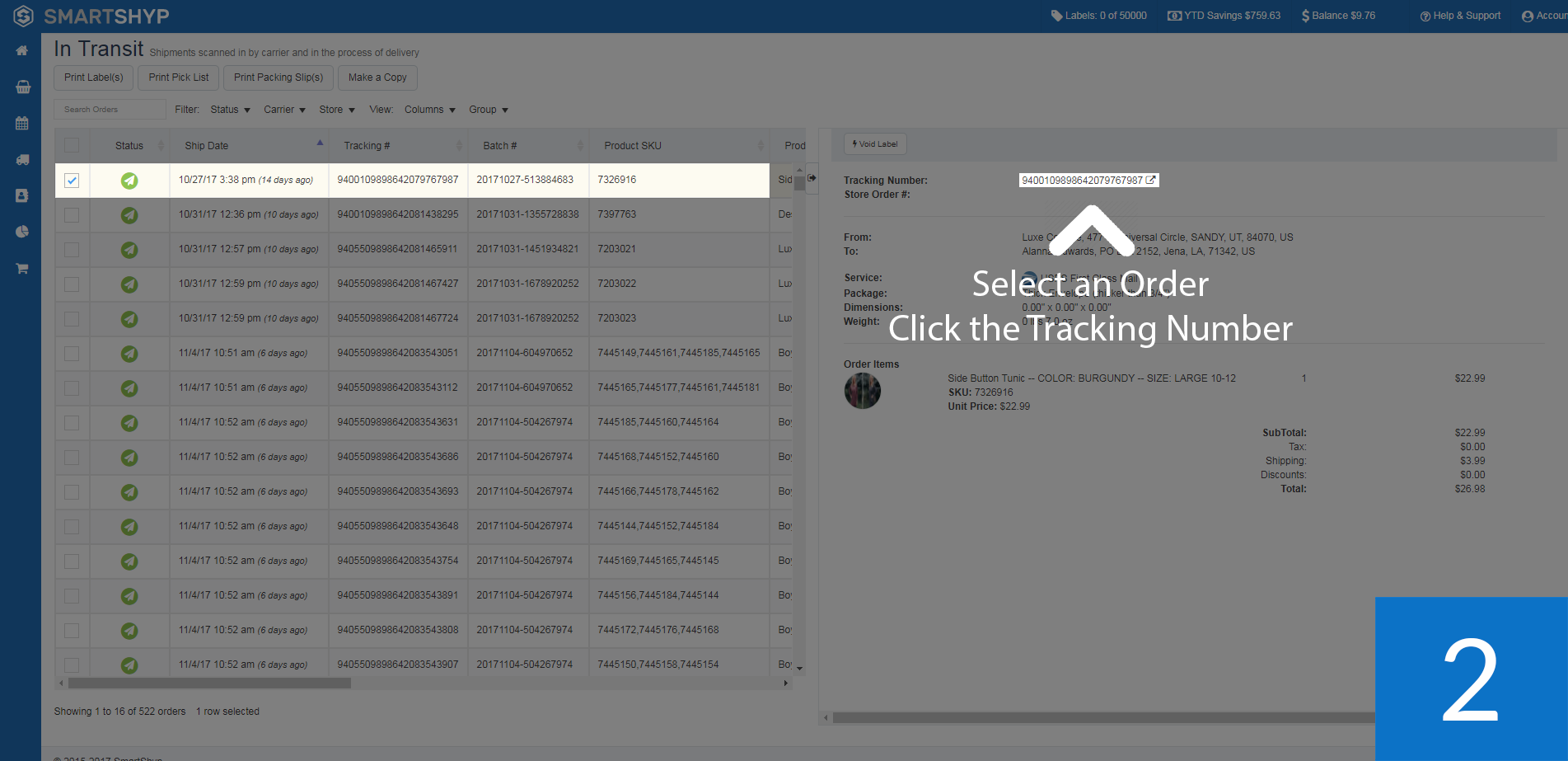 3. View Tracking on Scan Forms: To view all Tracking Numbers associated with Scan Forms go to End of Day.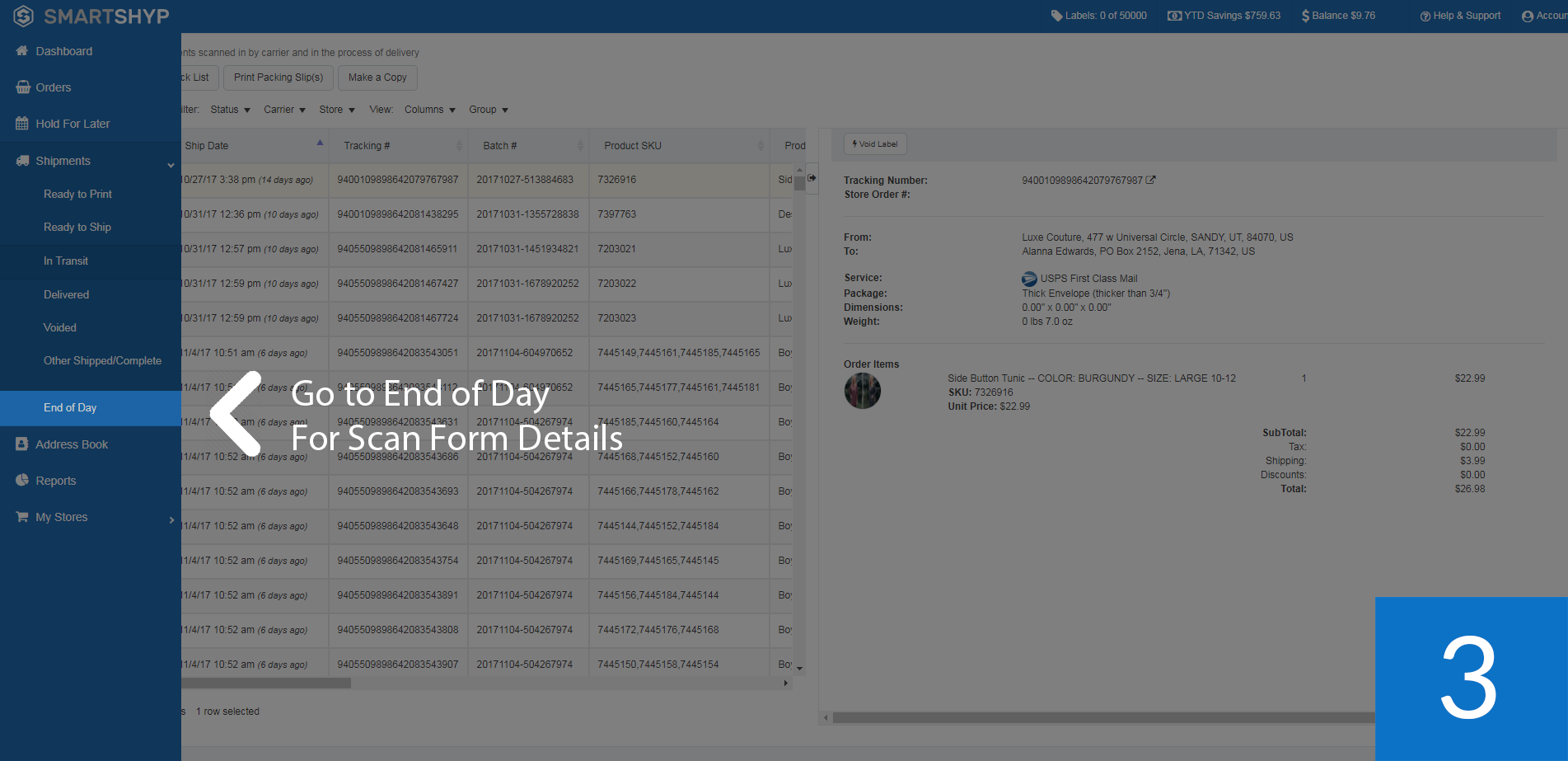 4. View Tracking Numbers: Use the List Icon next to Scan Forms to see the list of Tracking Numbers for that Scan Form.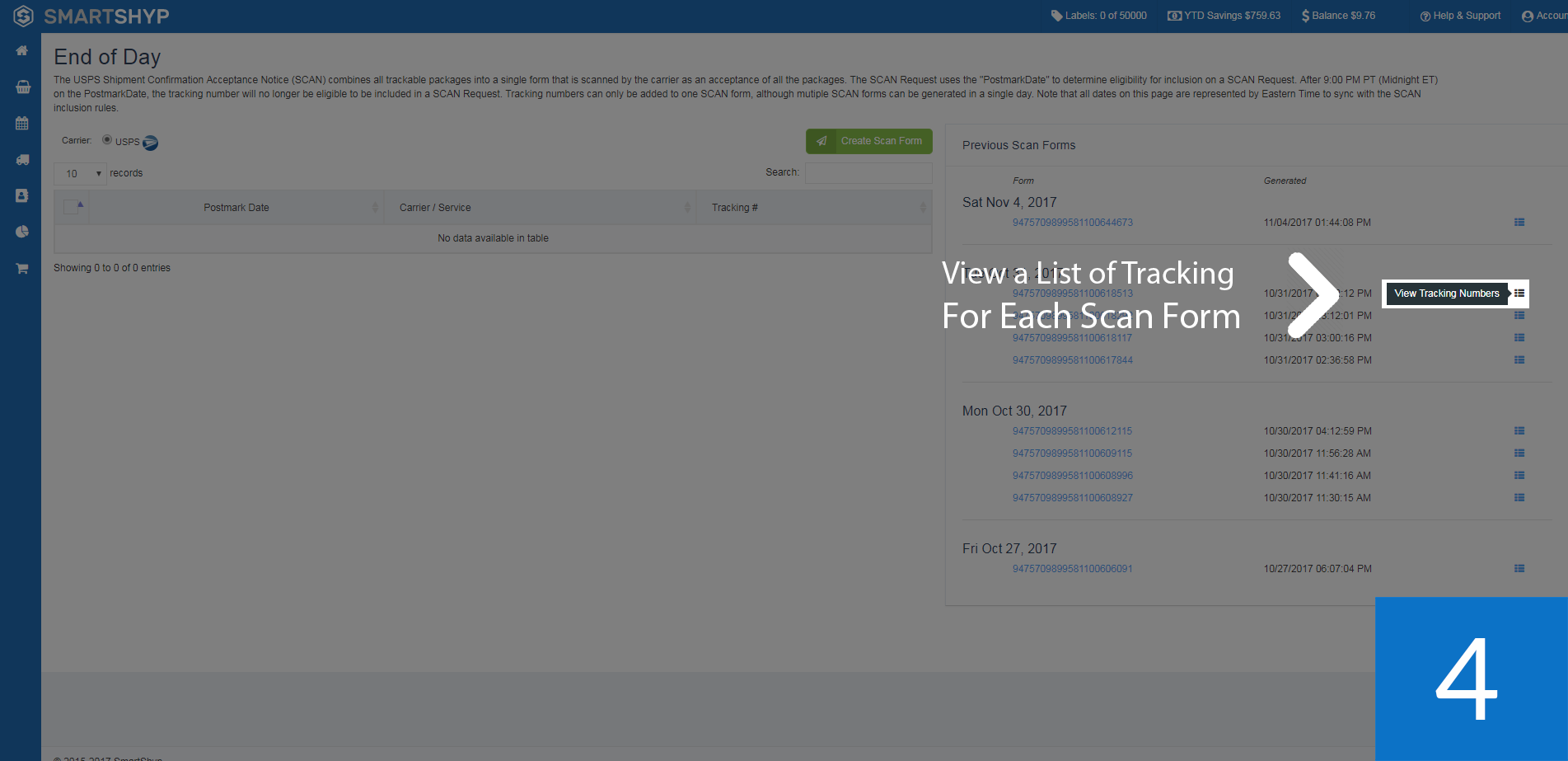 5. Scan Form Tracking: View a list of all Tracking Numbers on a Scan Form.
Update: You can now use our Global Search (top-right) to easily search for any order #, Customer Name, or Tracking Number.