Before you get started you will want to configure your Print Settings. You will set the label size, and preferences for printing packing slips. You can also add a custom logo to your packing slips, pick lists, and receipts
1. From the Dashboard: Go to Print Settings found in the account dropdown menu in the top-right corner of SmartShyp.
2. Add a Logo: Click the blue refresh icon to select an image file from your computer. Your company logo will appear on packing slips, pick lists, and receipts when they are printed.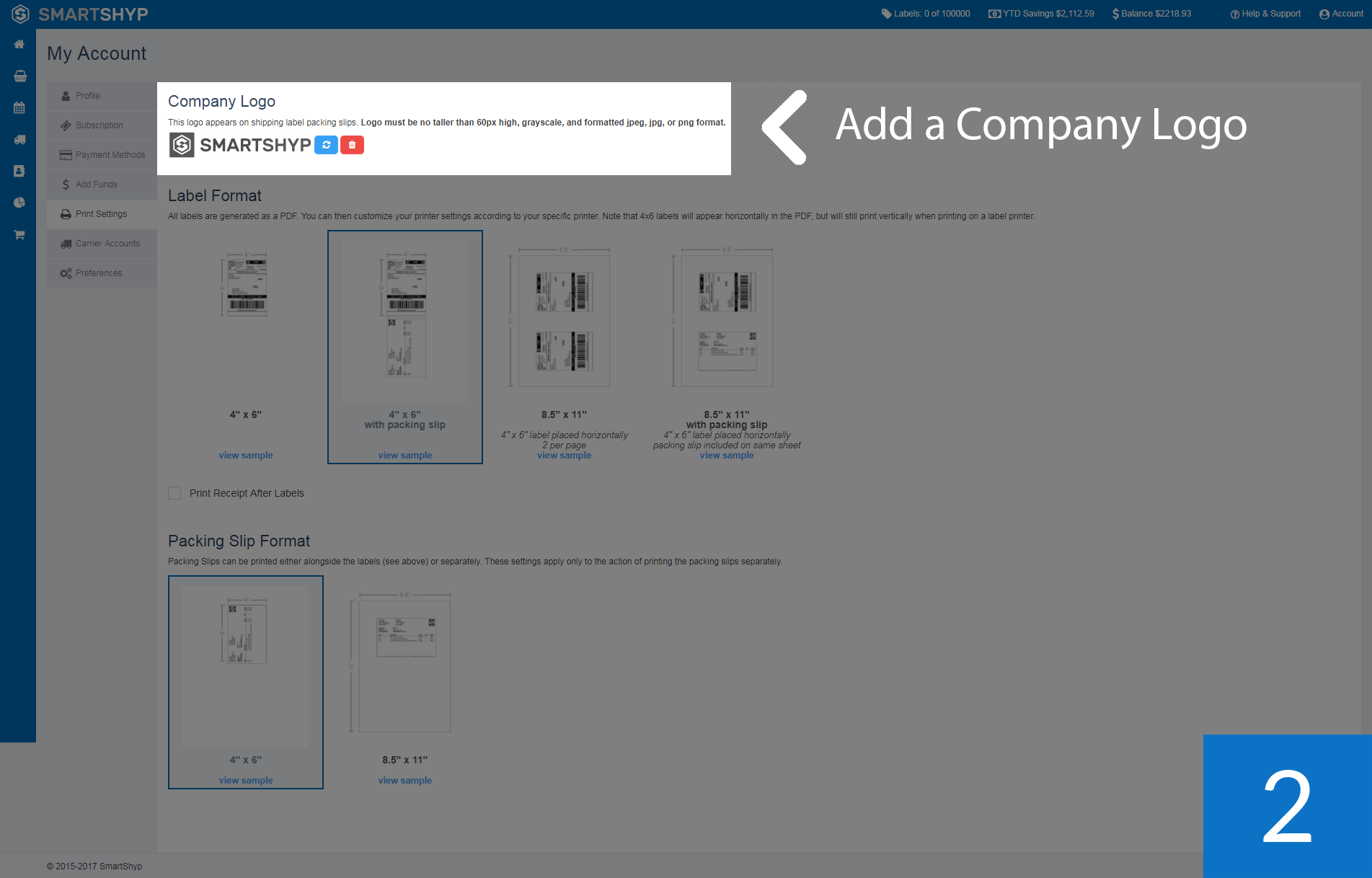 3. Choose a Label Format: Labels can be formatted to print on desktop or thermal printers. If you would like packing slips to print along with each label select an option with packing slip. You may also choose to print receipts with your labels.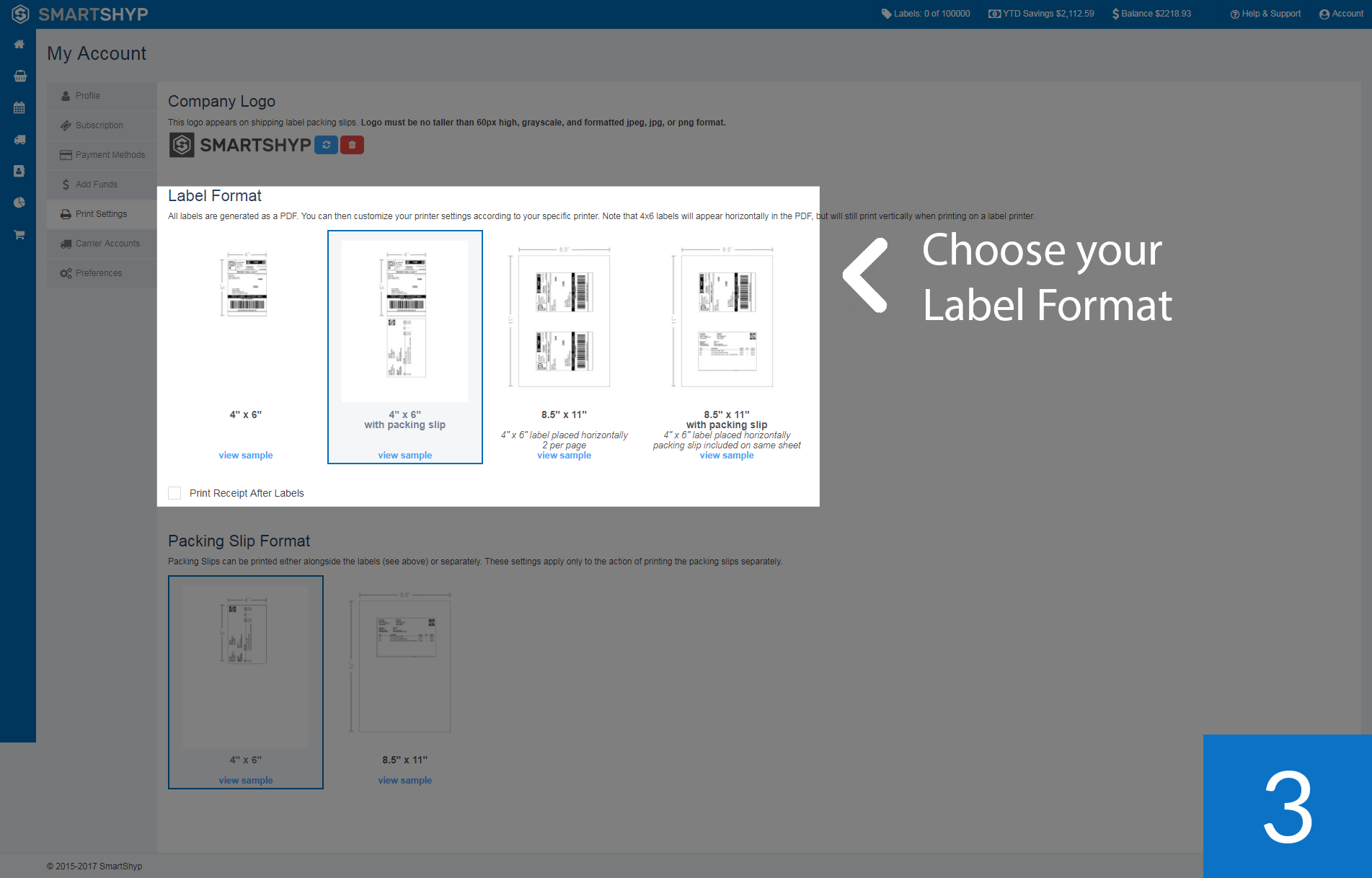 4. Choose a Packing Slip Format: Packing slips can be printed along with each label or printed separately from any stage in the shipment process. Choose either 4″x6″ or 8.5″x11″ format to match the printer you will be using.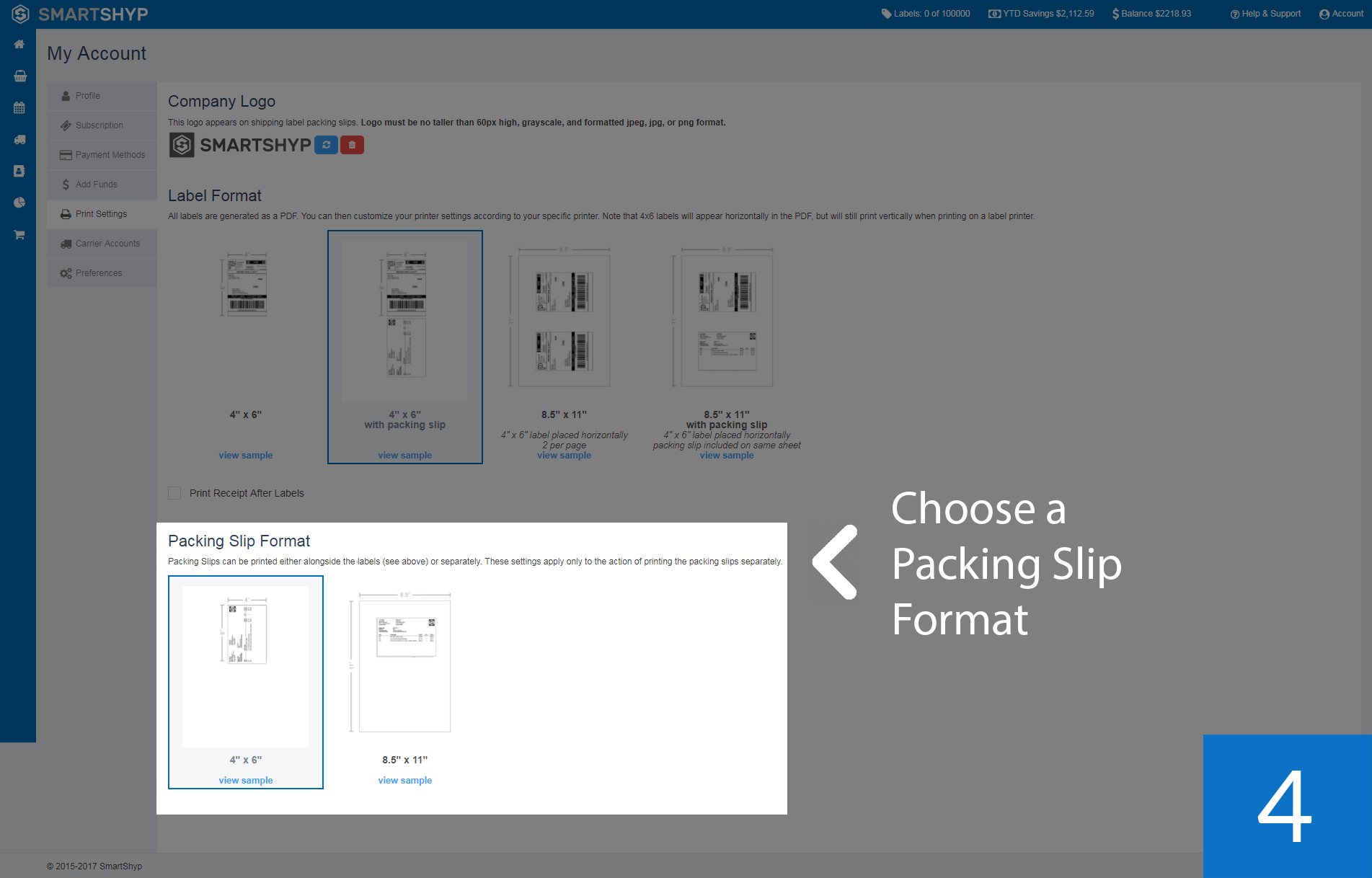 Note: Be sure to Save Changes to apply your printing preferences using the button in the bottom-right corner of the screen.