Preferences is where you will select some optional settings for your shipments. These options will create defaults for all the labels you create. You can choose whether or not to automatically send tracking to your customers, as well as whether or not to require signatures on delivery.
Page Guides: Preferences
From the Dashboard: Hover over the Account Menu in the top-right corner and click on Preferences.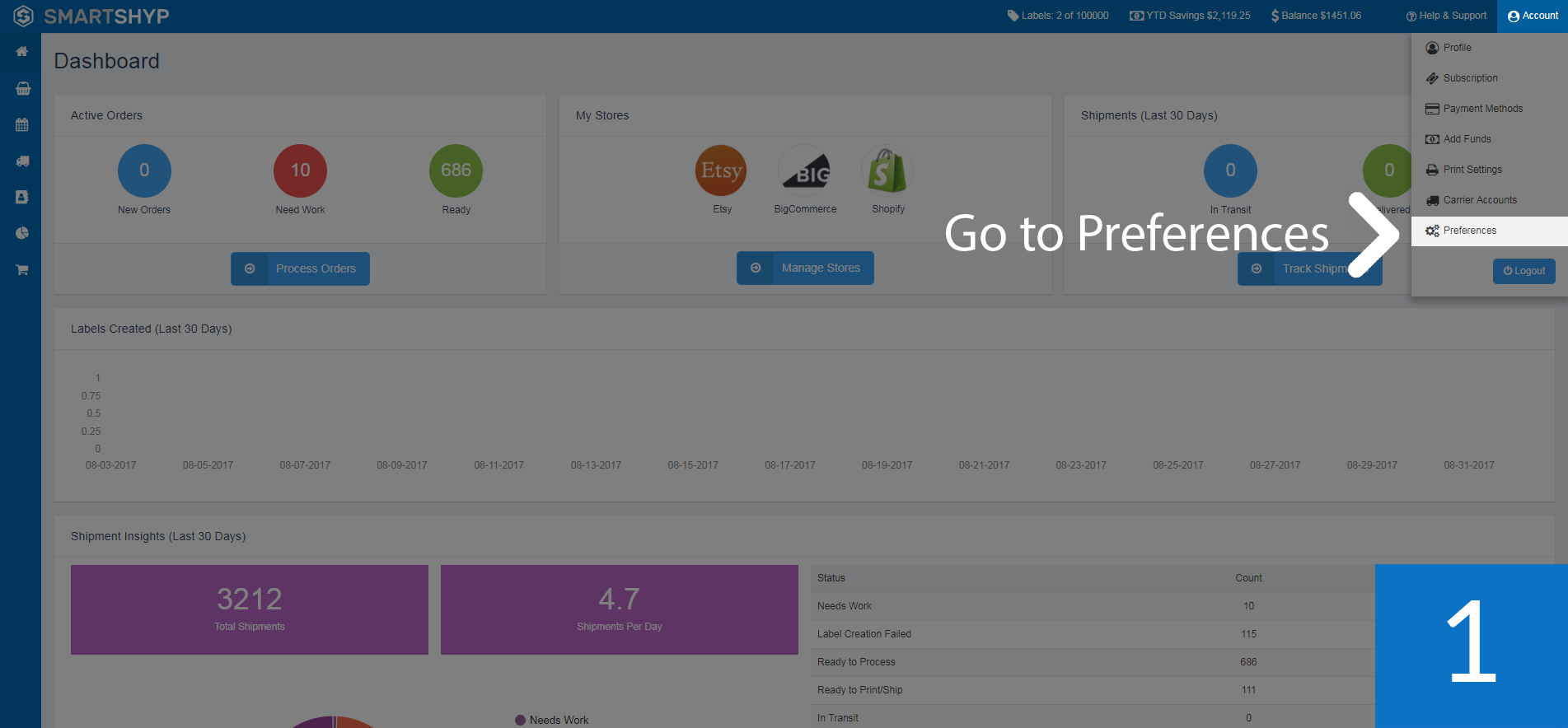 Actions for Preferences: Use the following image as a reference for each description below.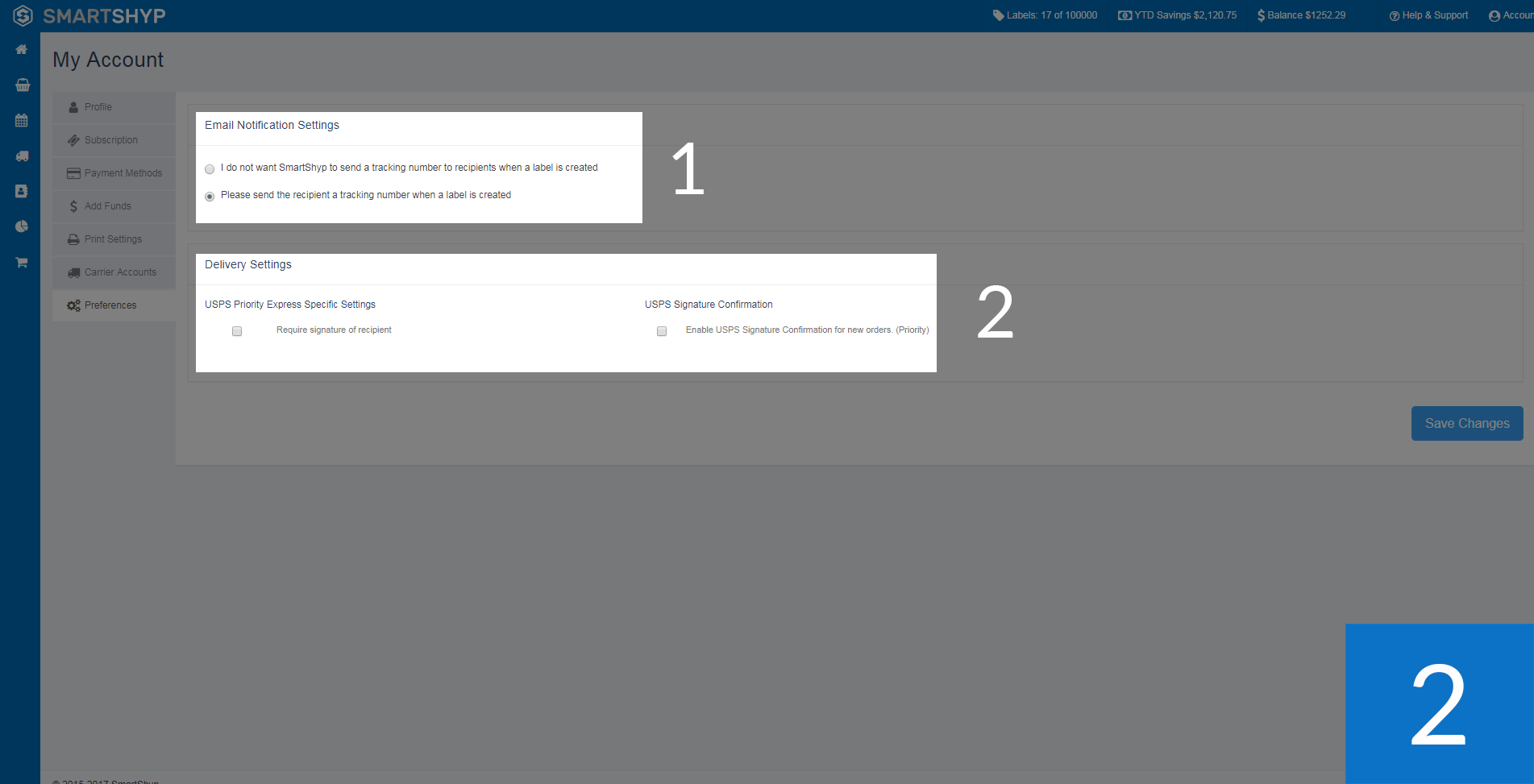 1. Email Notification Settings: Choose whether or not SmartShyp will send an email notification to let the buyer know that their order is in Pre-Shipment Status. This email is sent as soon as labels are created and include a link for tracking their shipment.
2. Optional Services: For an additional fee you can require the USPS postal carrier to obtain a customer signature upon delivery. Notice that these options are separate for USPS Priority Express / USPS Priority Shipments.
Note: Always remember to Save Changes on any account settings you make using the button in the bottom-right corner.