We put together these Page Guides to help you get the most out of SmartShyp. In this page guide we'll take a look at everything you can do on the Hold For Later page.
From the Dashboard: Go to Hold For Later using the Left-Side Navigation Menu.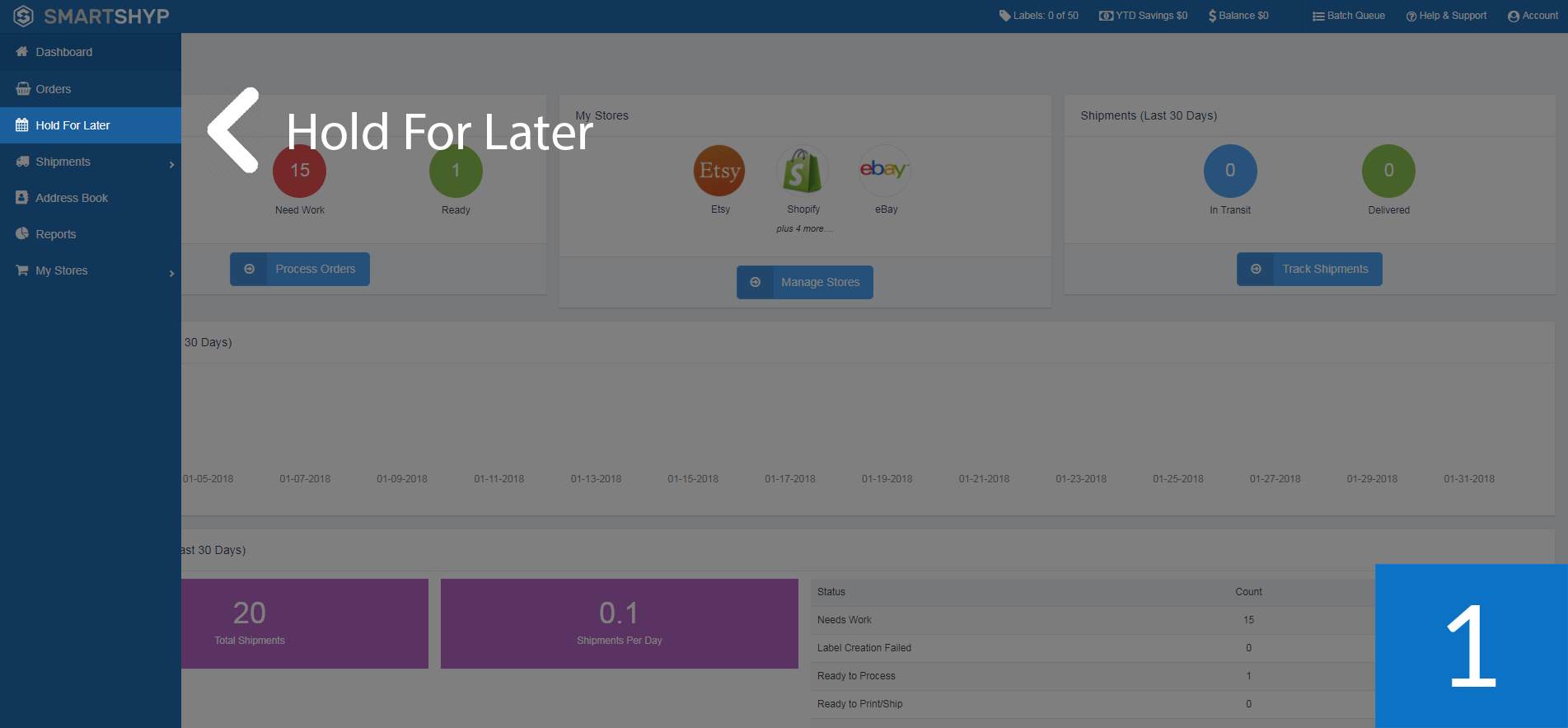 Actions for Hold For Later: Use the following image as a reference for each description below.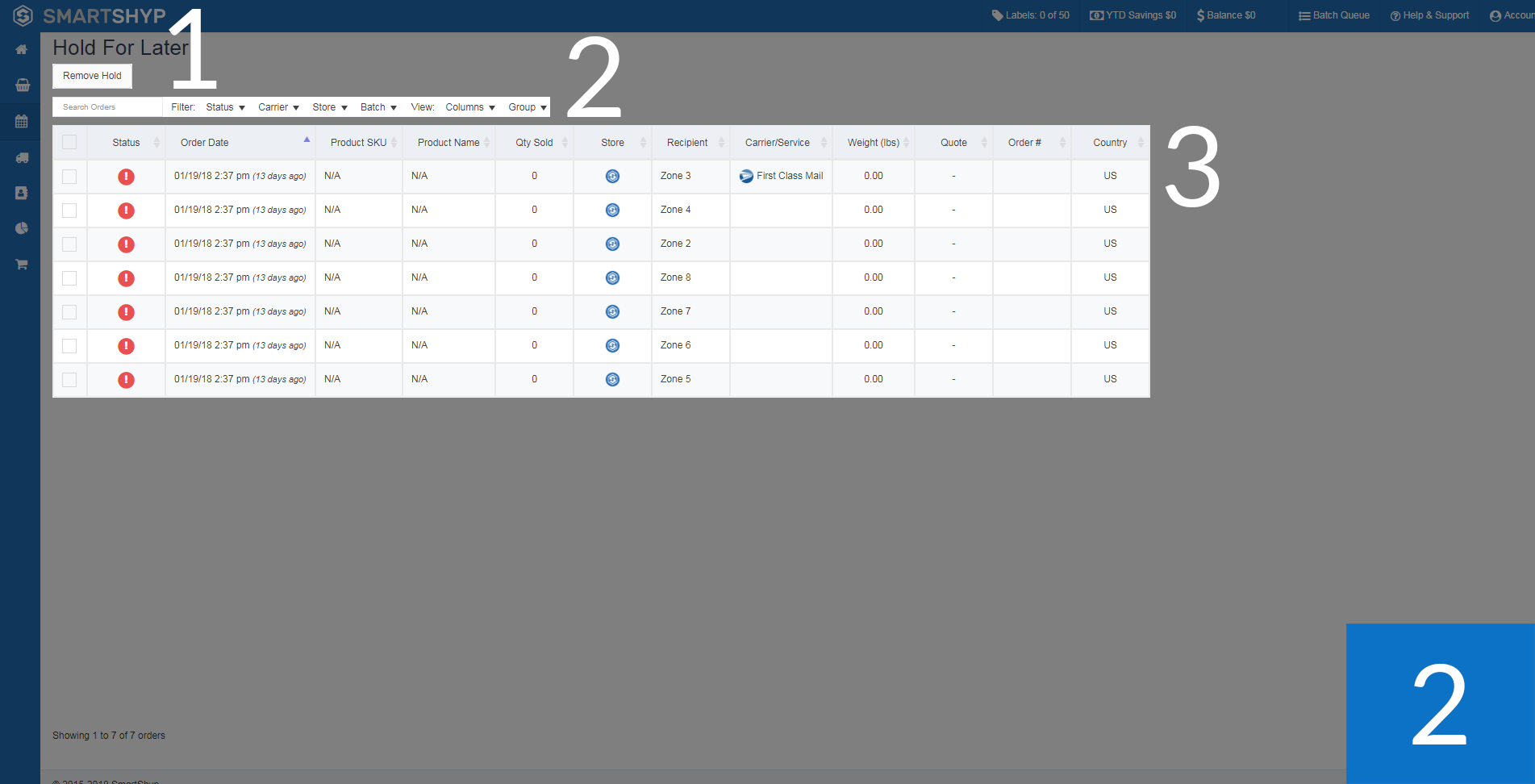 1. Remove Hold Button: With orders selected you can use this button to remove the hold and put them back on the Orders page.
2. Search/Filter/Group: Use these features to personalize your view settings.
3. Orders Held For Later: This table displays orders that have been placed on hold.
Note: Orders Held For Later will automatically move back to the Orders page on the date that you specified.