Batched Orders are a great way to organize your printing process and maximize your time. SmartShyp's Batch Queue allows you to quickly check label status, and print everything you need for any set of orders.
1. From any Page: The Batch Queue Menu can be found in the Top-Right Corner of SmartShyp.
2. View Label Status: Easily view the status of labels associated with each batch.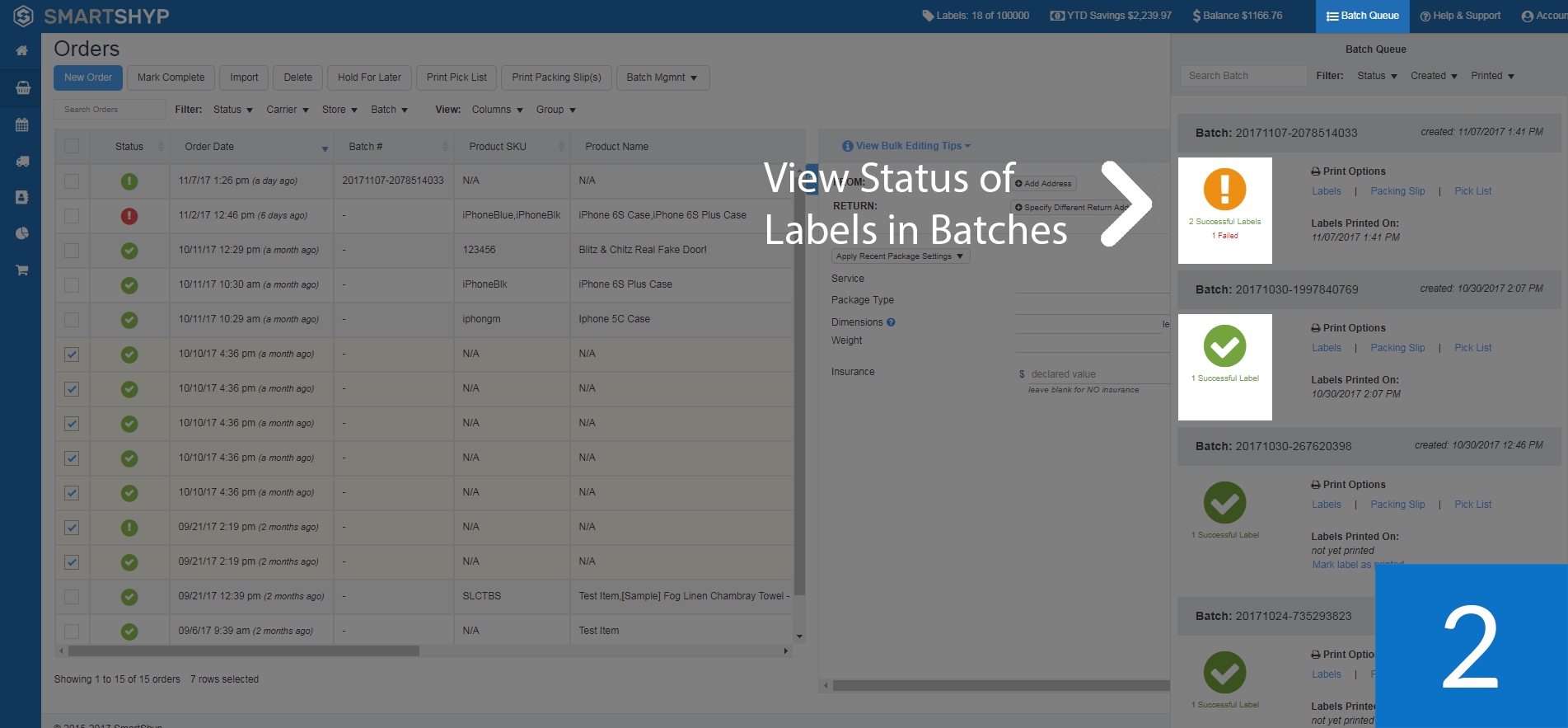 3. Batch Printing Options: Quickly Print Labels, Packing Slips, and Pick Lists for each Batch.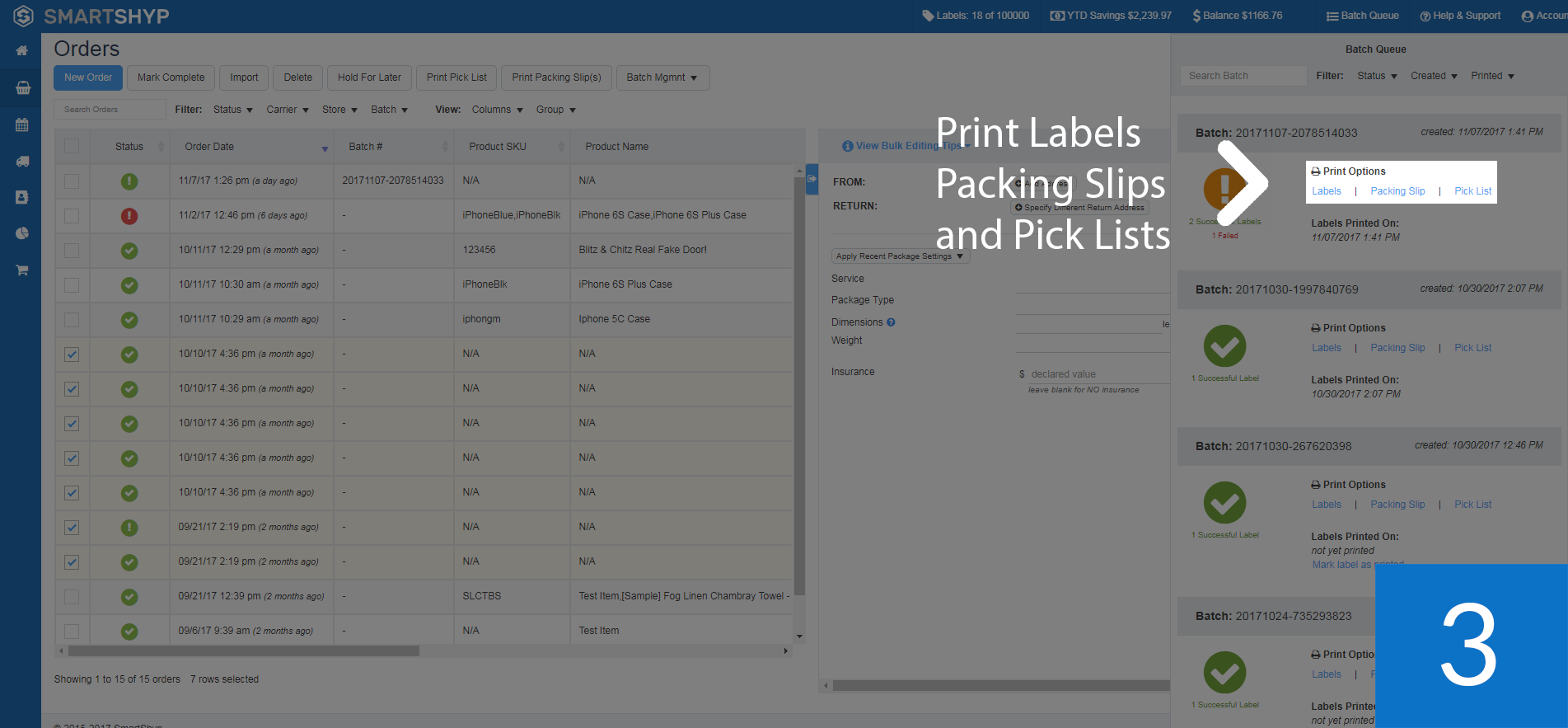 4. Mark as Printed: After you print a batch of labels, mark the batch as printed to time stamp the print job.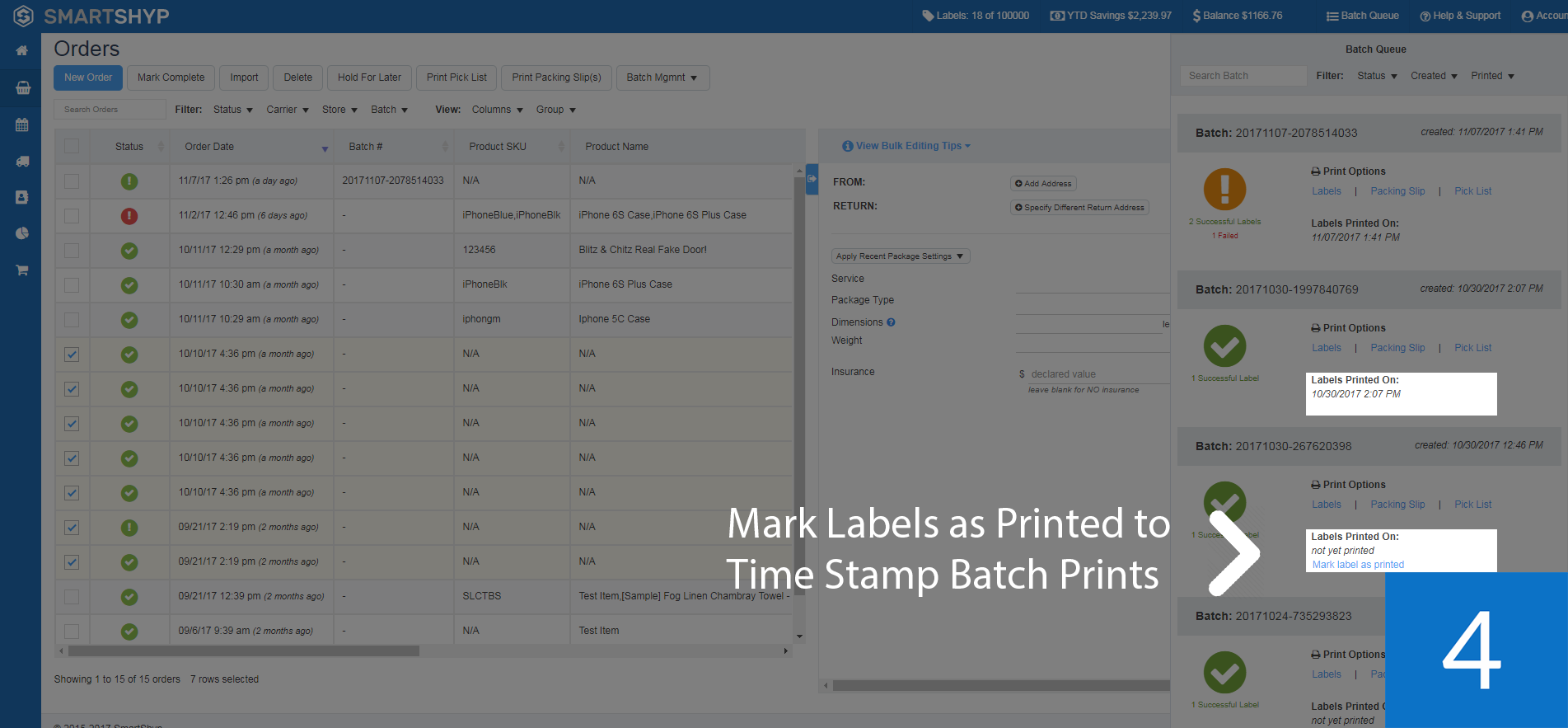 5. Search and Filter Batches: Use the Search Bar and Filter Options for additional viewing options.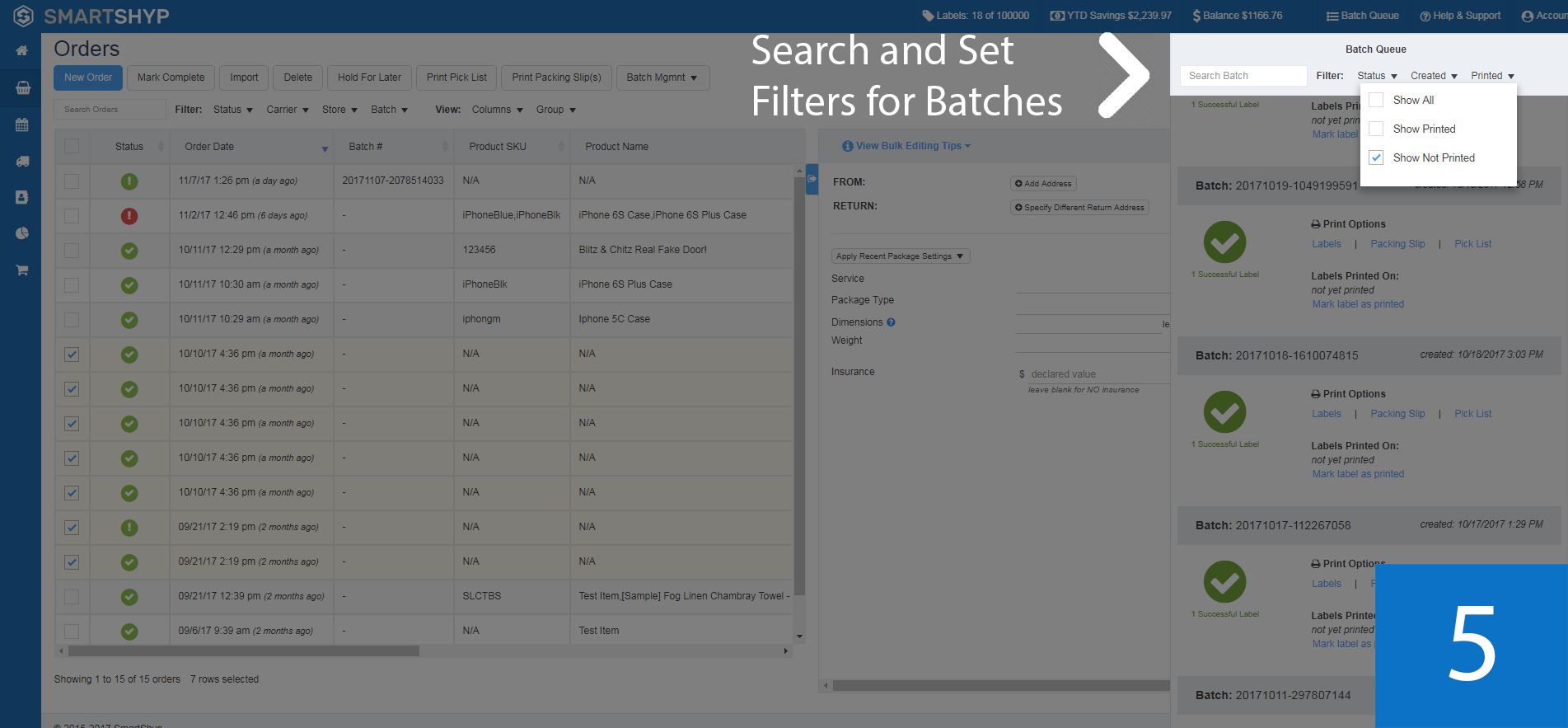 Creating and Managing Batches: See our Batch Management tutorial to learn more about batching.