SmartShyp keeps track of all the important metrics for you to easily monitor your shipping history. In this tutorial, you will learn how to create and download reports for Packages Shipped by Carrier.
1. From the Dashboard: Go to the Reports Page using the Left-Side Navigation Menu.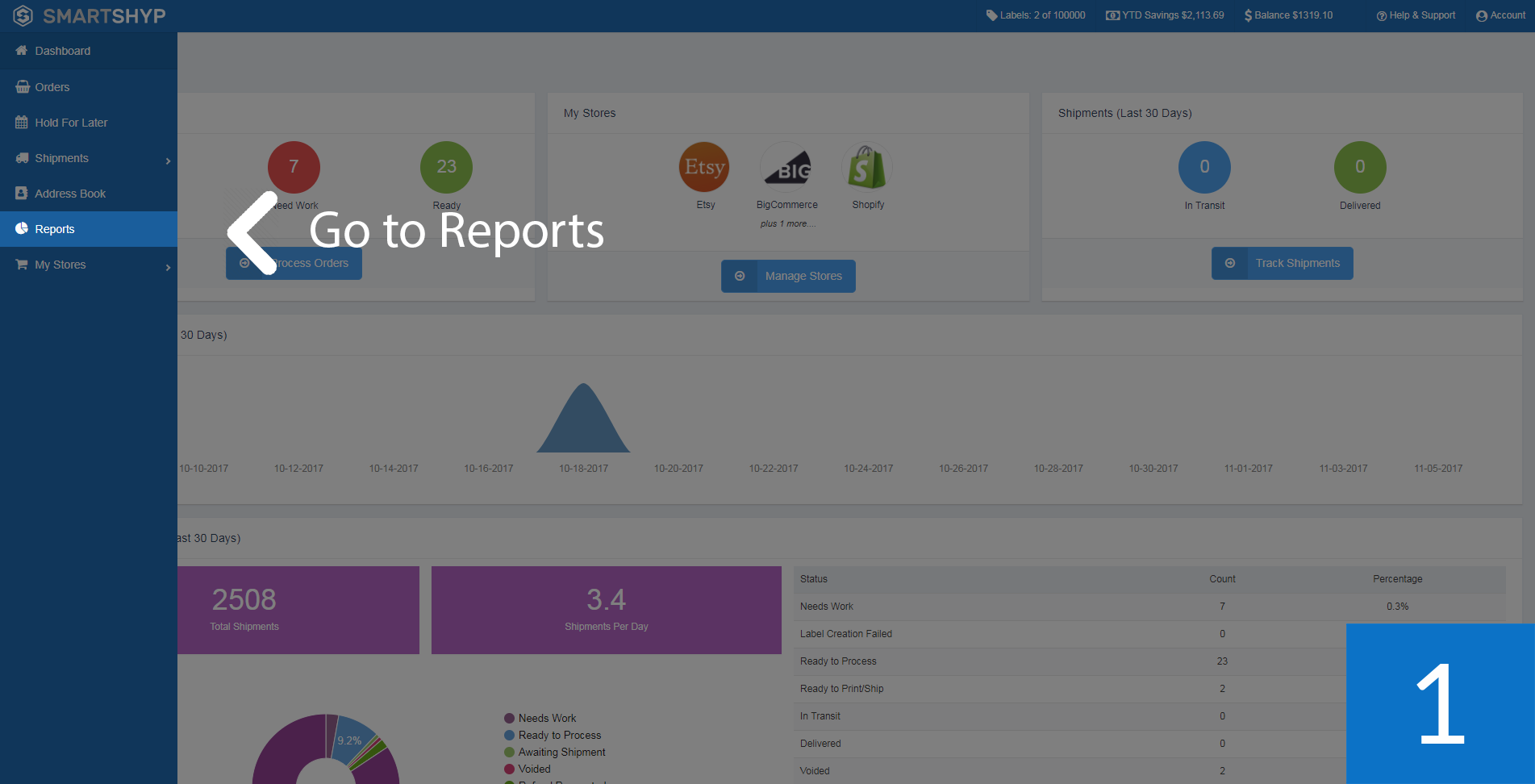 2. Select Packages by Carrier: Select the type of report you would like to create.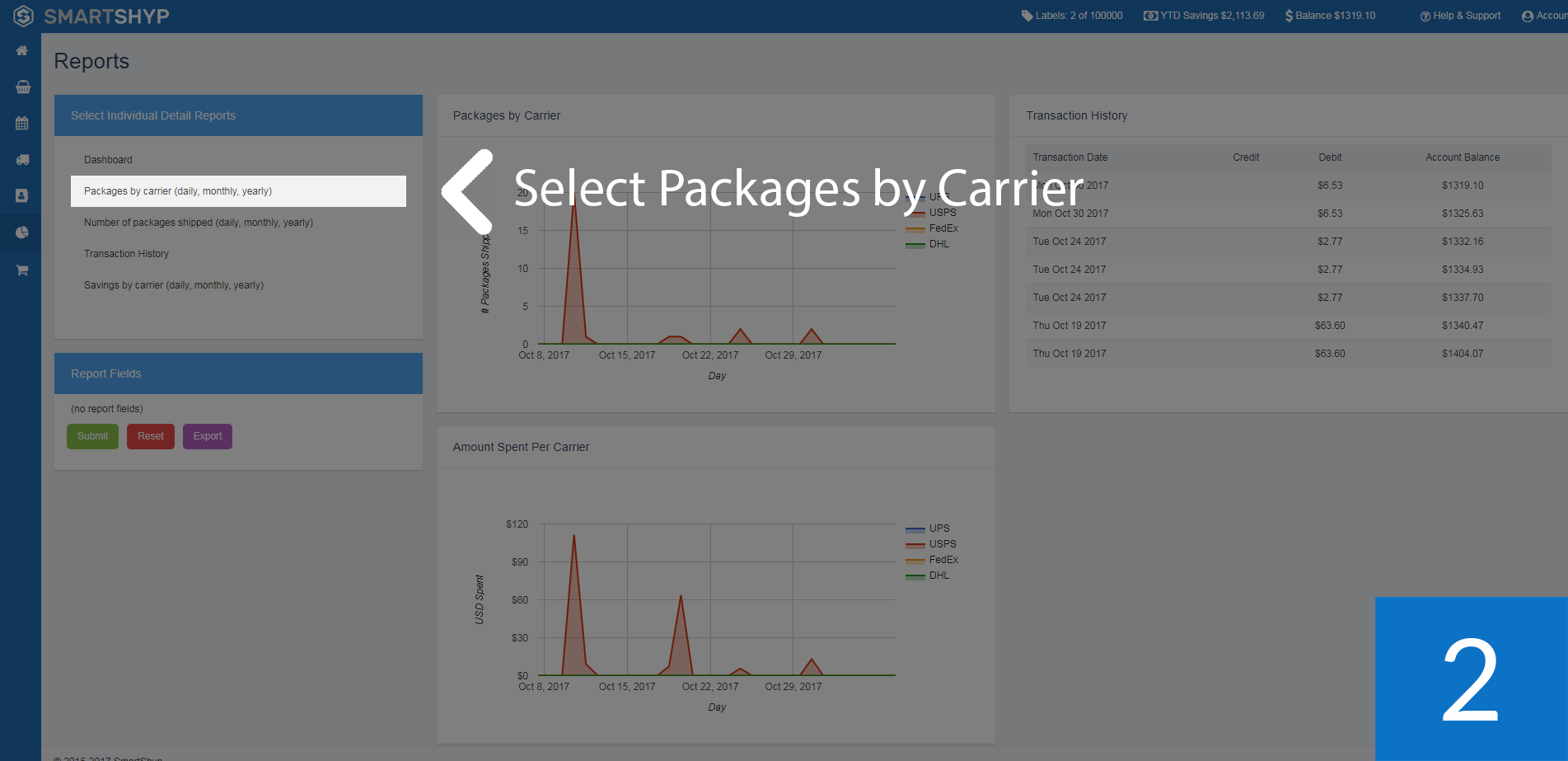 3. Set Report Fields: Select a Start Date, End Date, and Reporting Period (daily, monthly, yearly). Click Submit to view the report.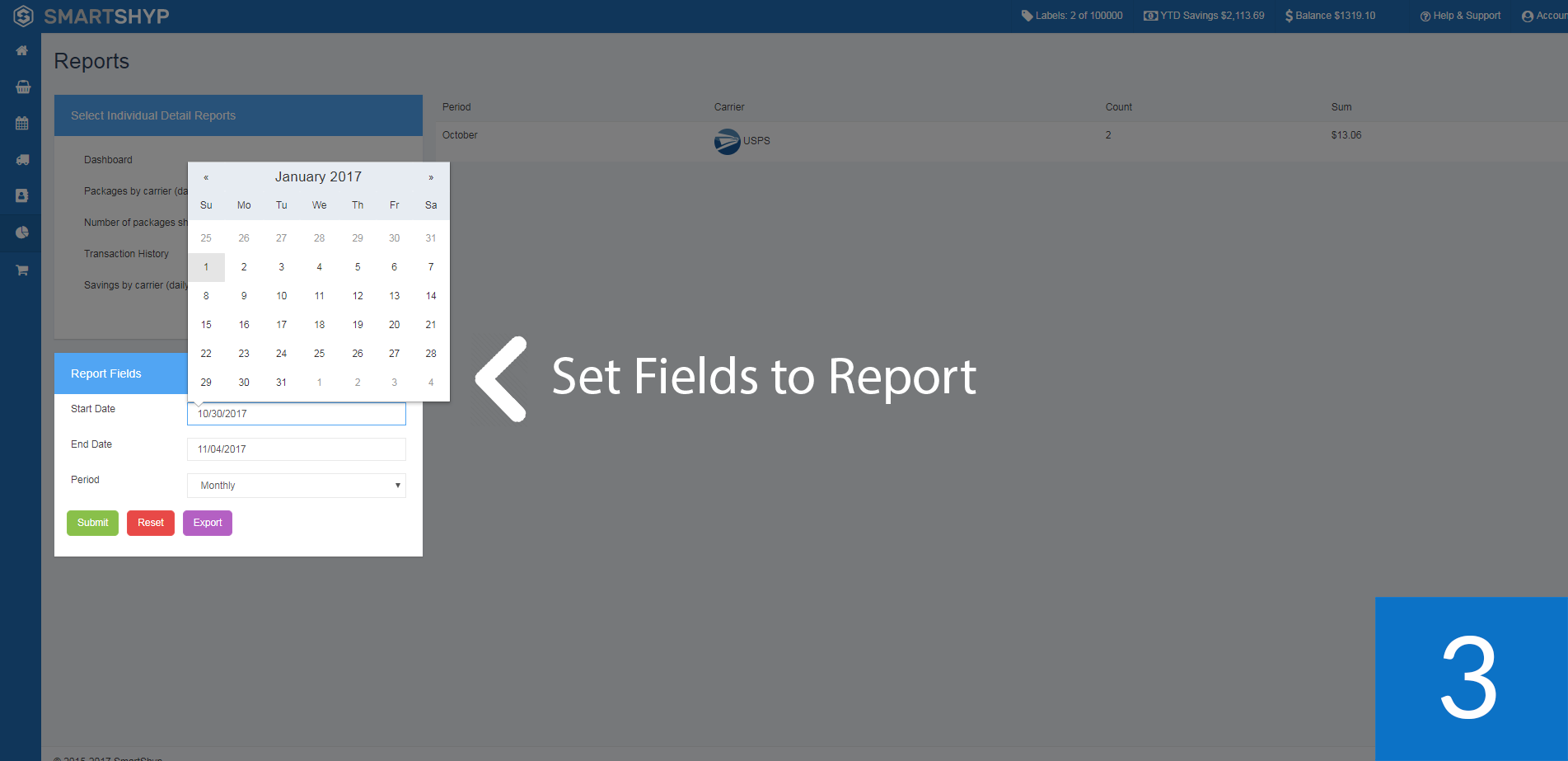 4. Export Reports: Use the purple button at the bottom labeled Export to download a .CSV file of the current report.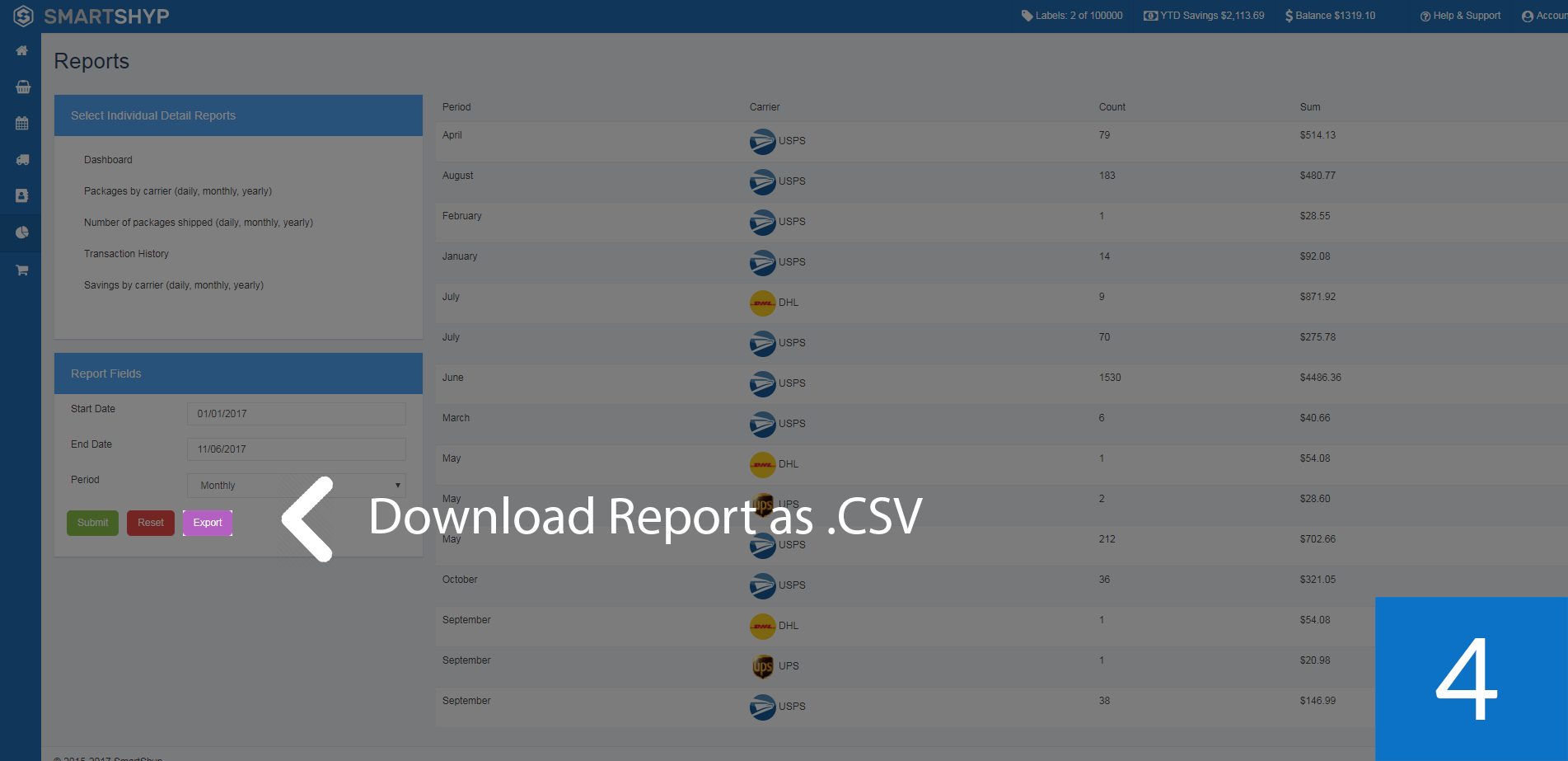 Note: You can Reset your report fields at any time. Be sure to click Submit when generating new reports.