Labels that you have purchased in the last 30 days and have not been scanned in by the carrier can be voided for a refund. Follow this tutorial to learn how to void a label and request a refund for the postage.
1. From the Dashboard: Go to either Ready to Print or Ready to Ship using the Left-Side Navigation Menu to find a label to void.
Note: Now you can easily find orders using our Global Search bar.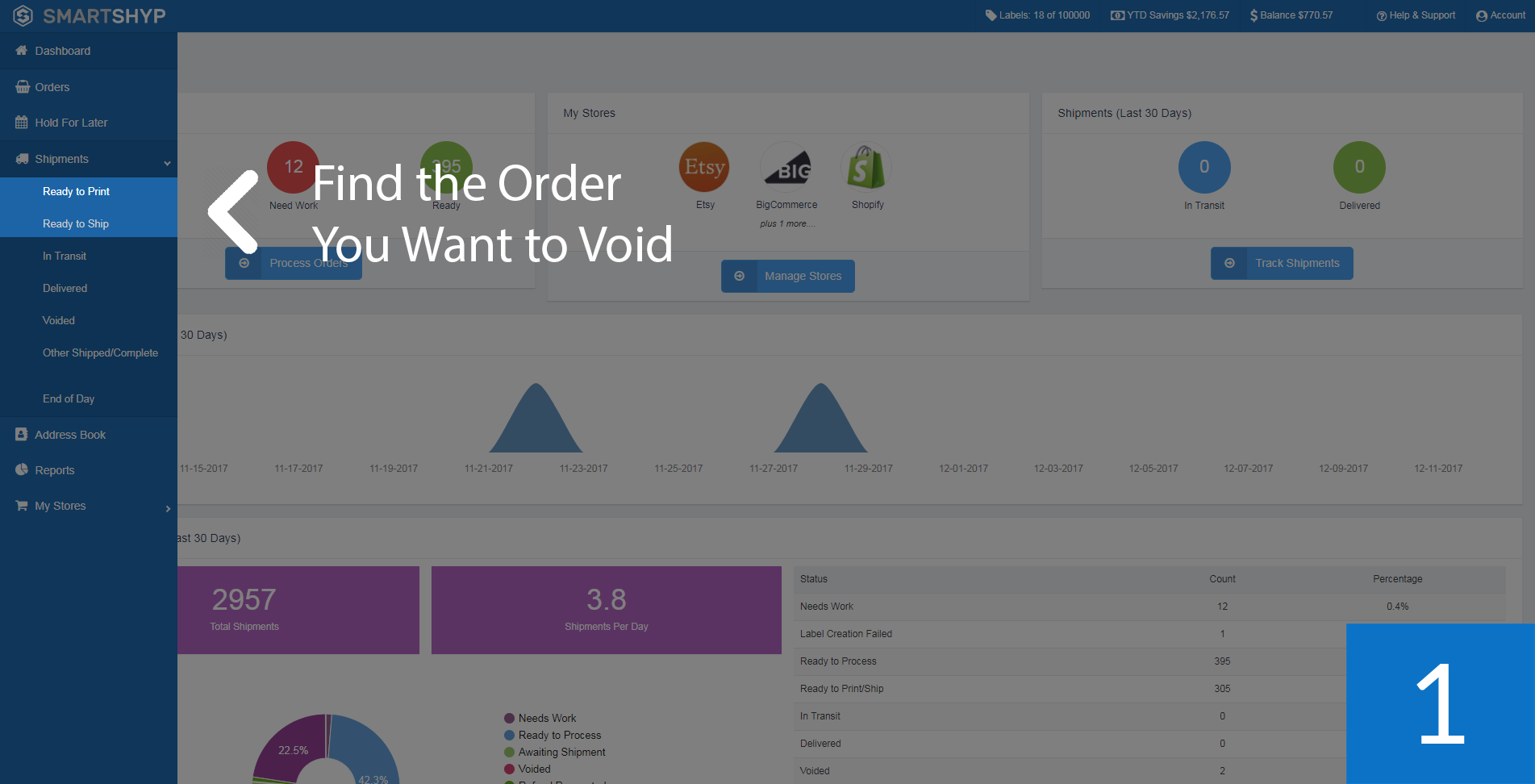 2. Select an Order: Click on the order you would like to void. This will select the order and bring up the order details panel.
Note: First Class Flats are not eligible for refunds because they don't have tracking. Labels cannot be voided after 30 days.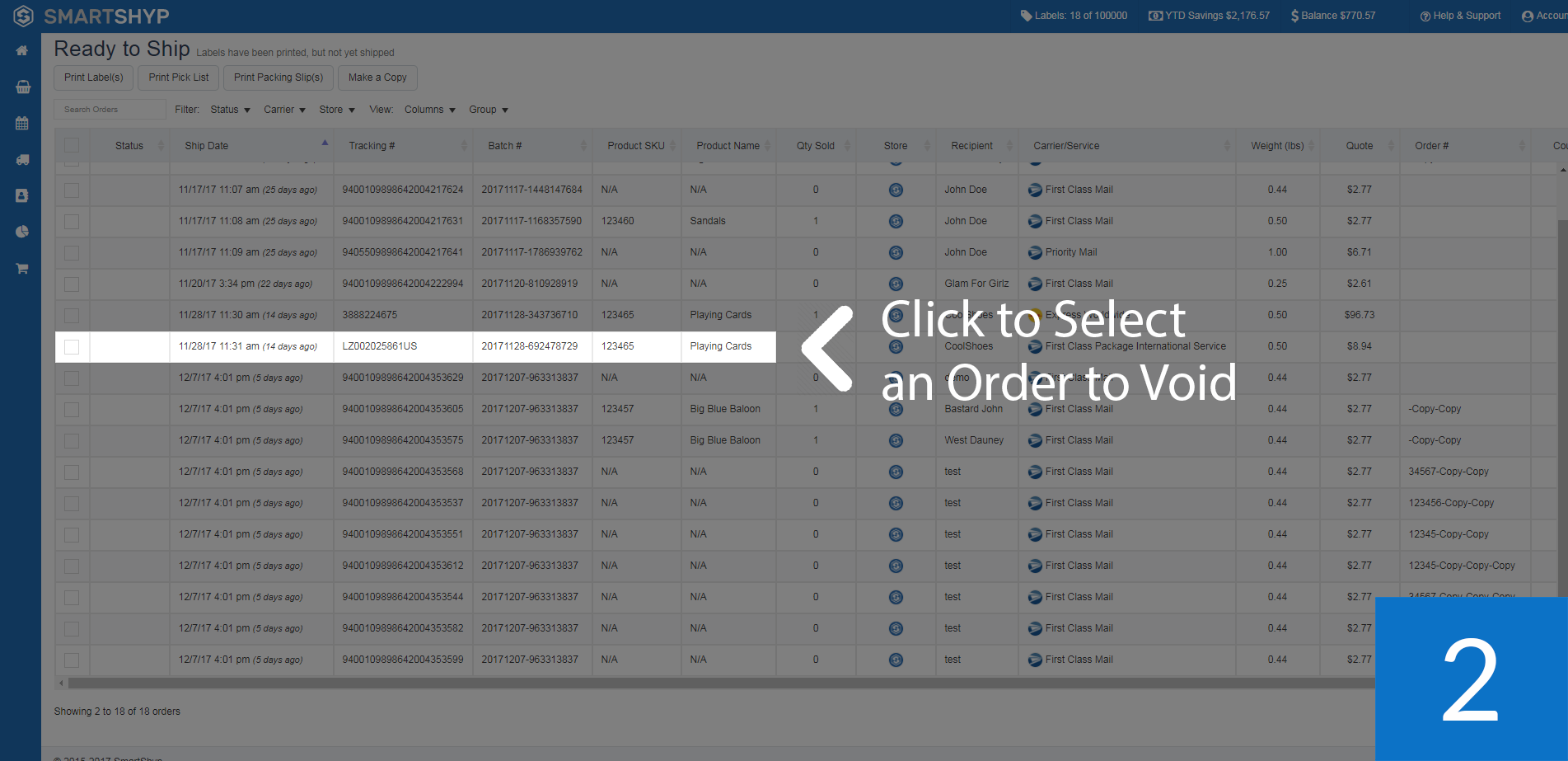 3. Void a Label: With the order selected, click the button labeled Void Label in the right-side order details panel.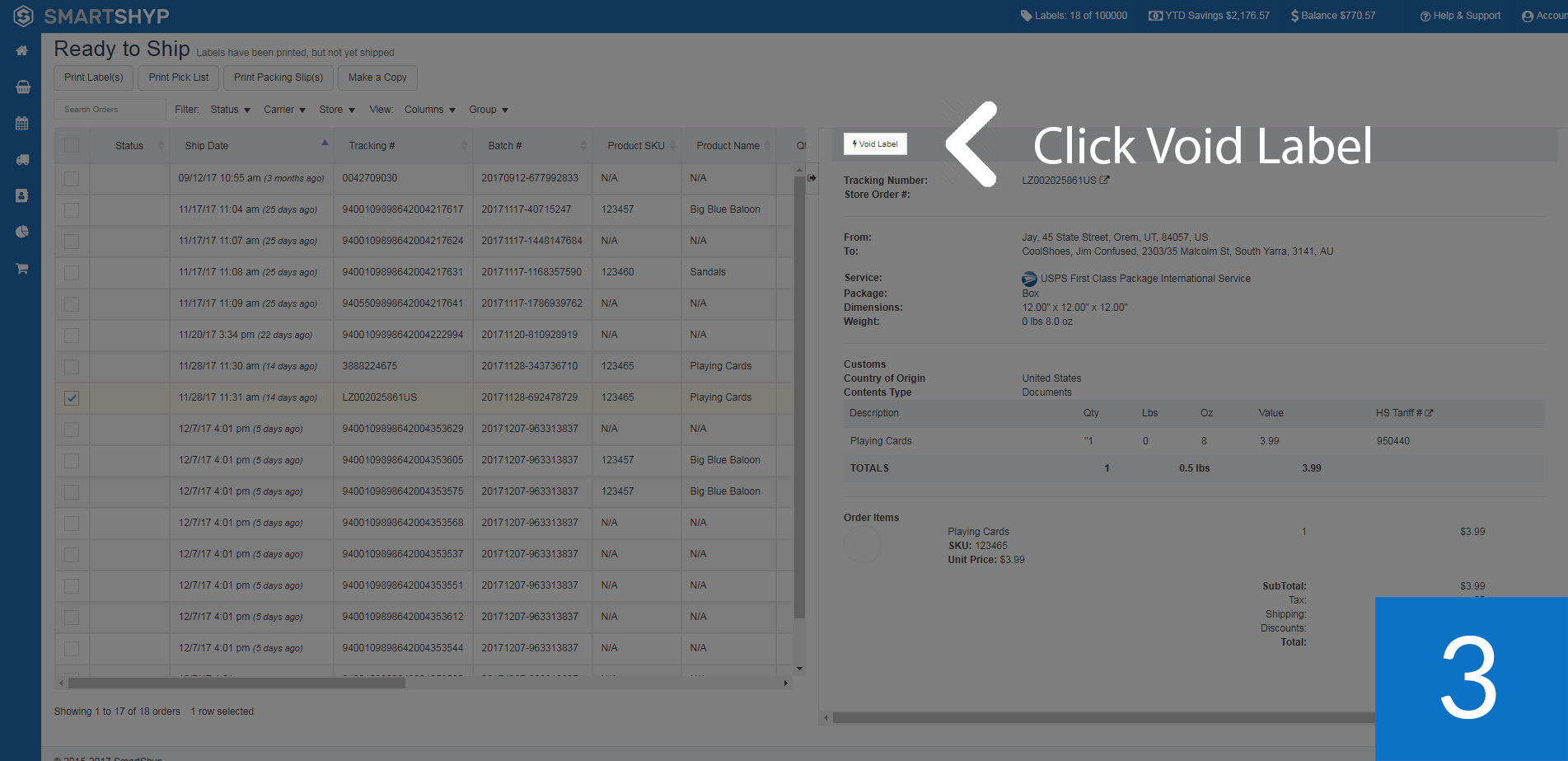 4. Review Refund Policy: Read the information regarding refunds and click Continue with Void to submit a refund request.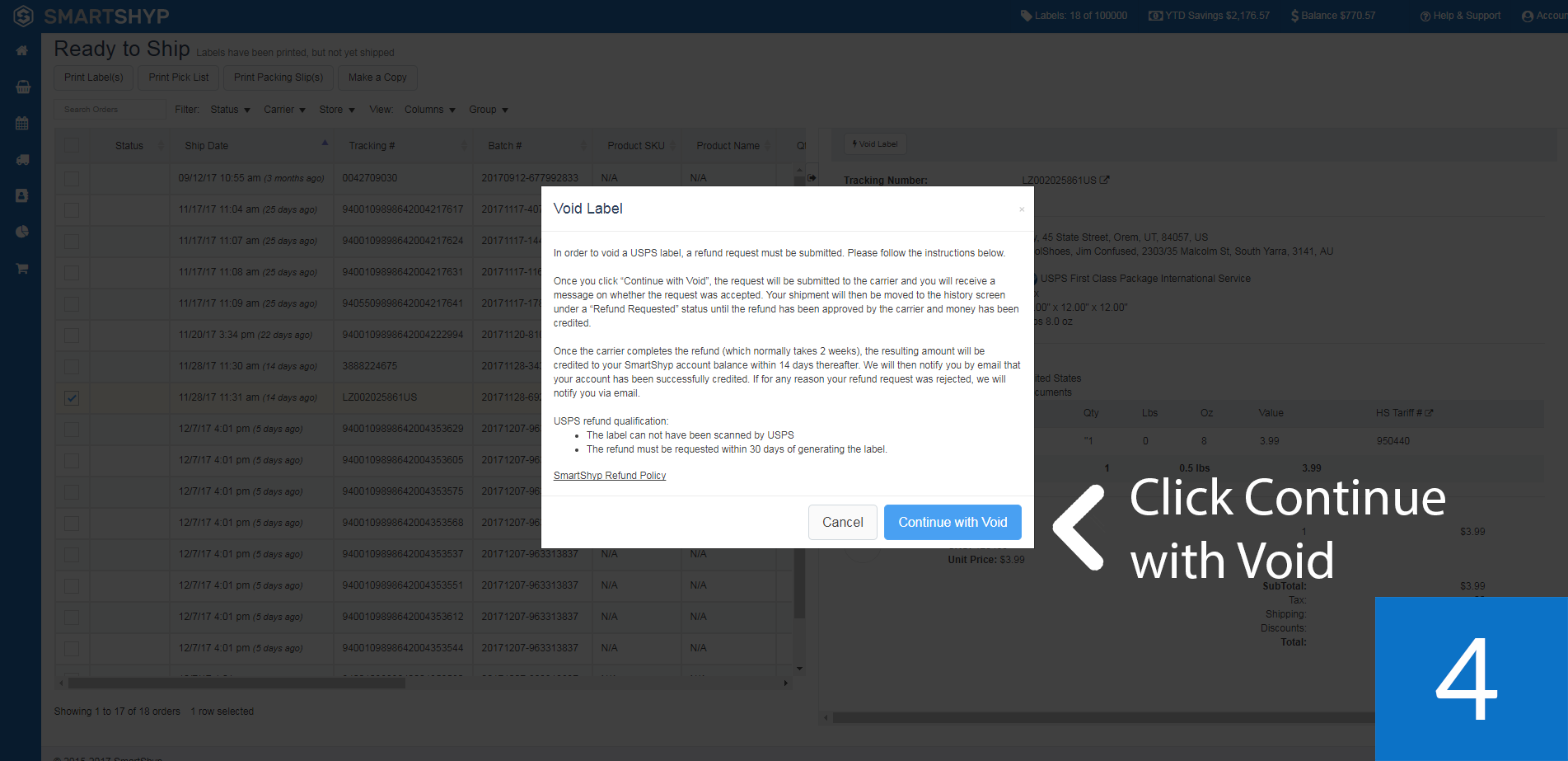 5. Move to Voided: After successfully requesting a refund, labels will move automatically to Shipments > Voided.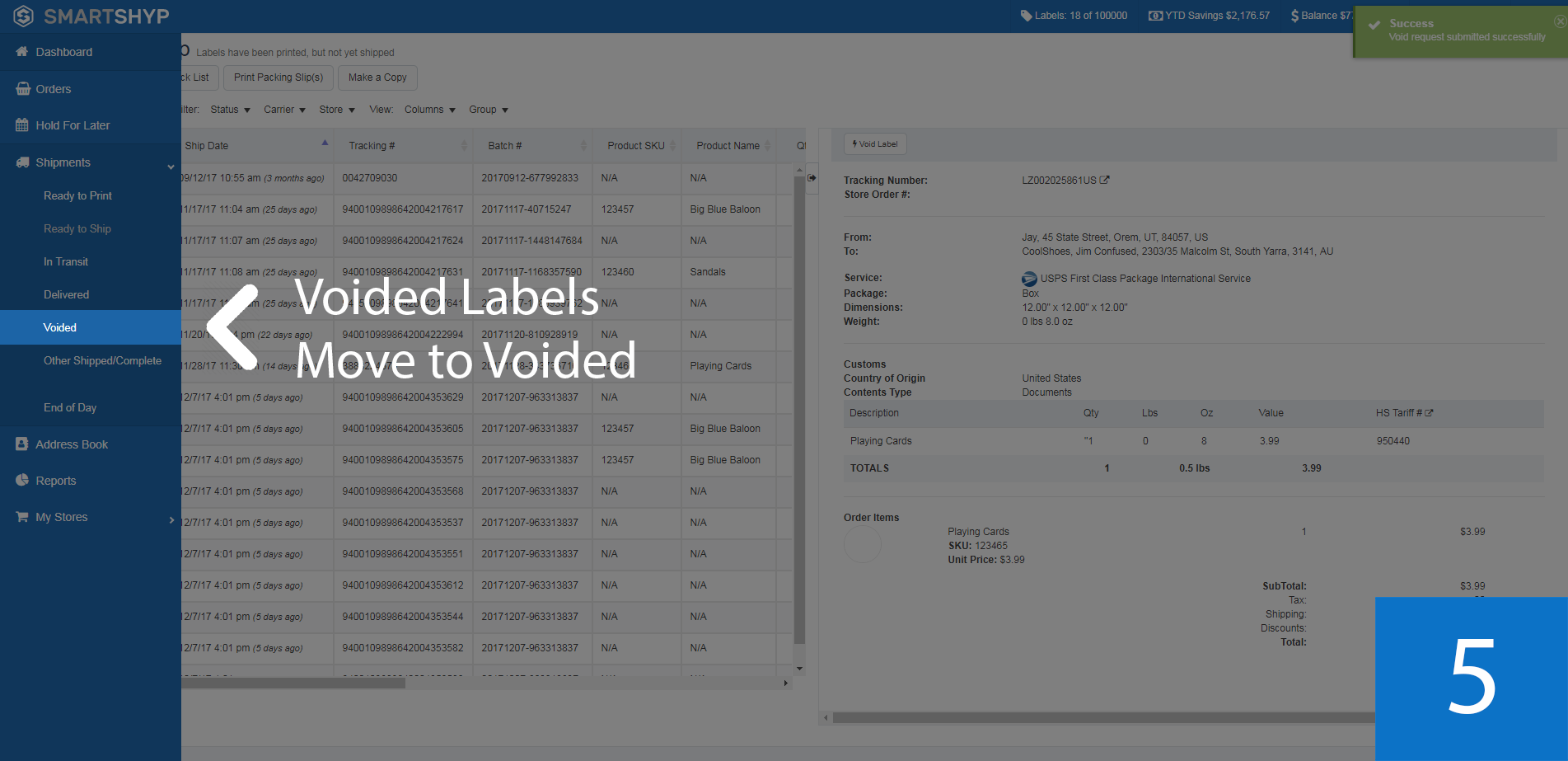 6. View Voided Labels: Newly voided labels will be given the status "Refund Requested" until the refund is issued.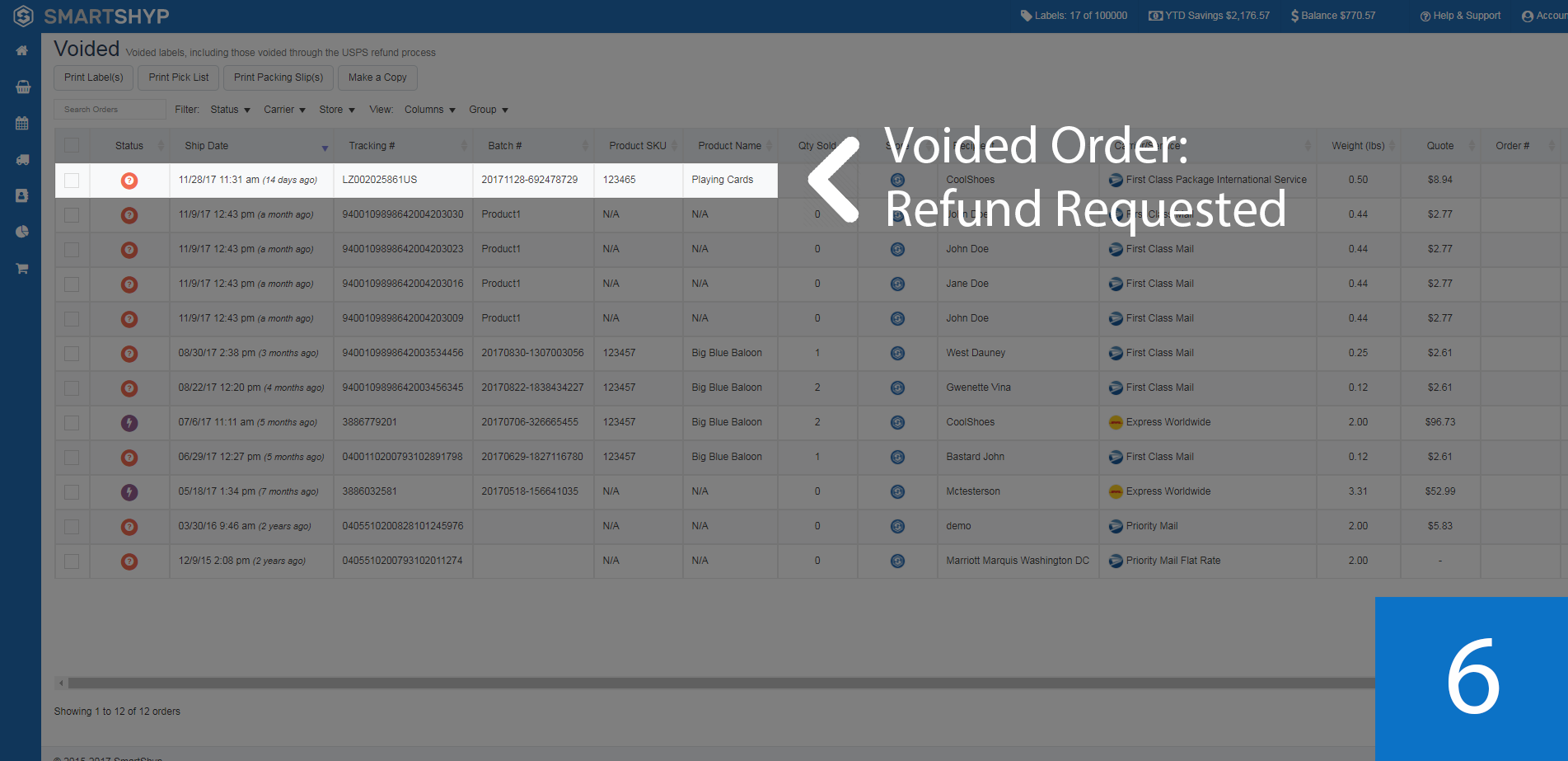 7. Voided Label Status: The status will change to Refunded (if USPS) or Voided when the postage is refunded to your Balance.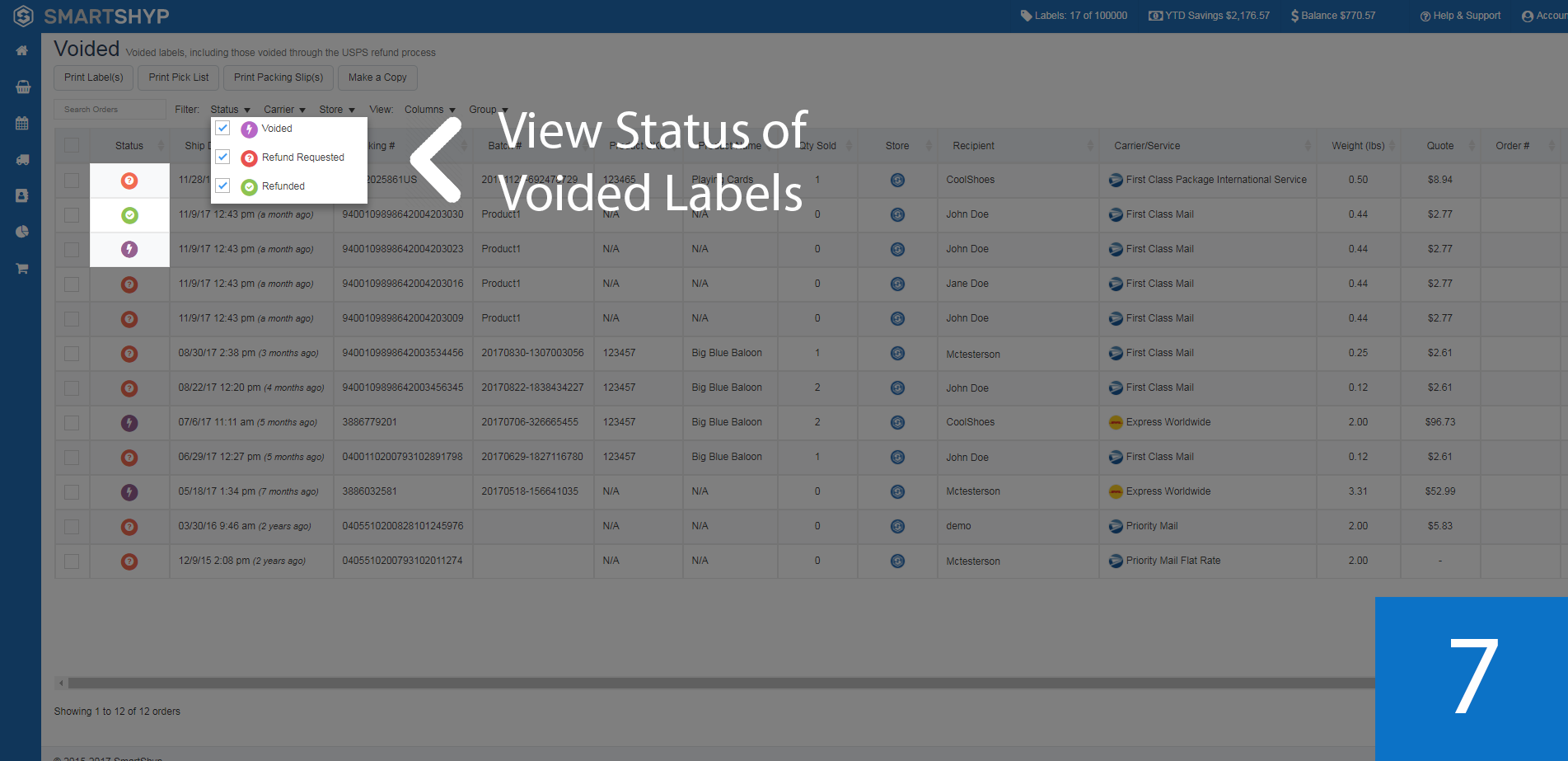 Update : You can now use our Global Search (top-right) to easily search for any order #, Customer Name, or Tracking Number.